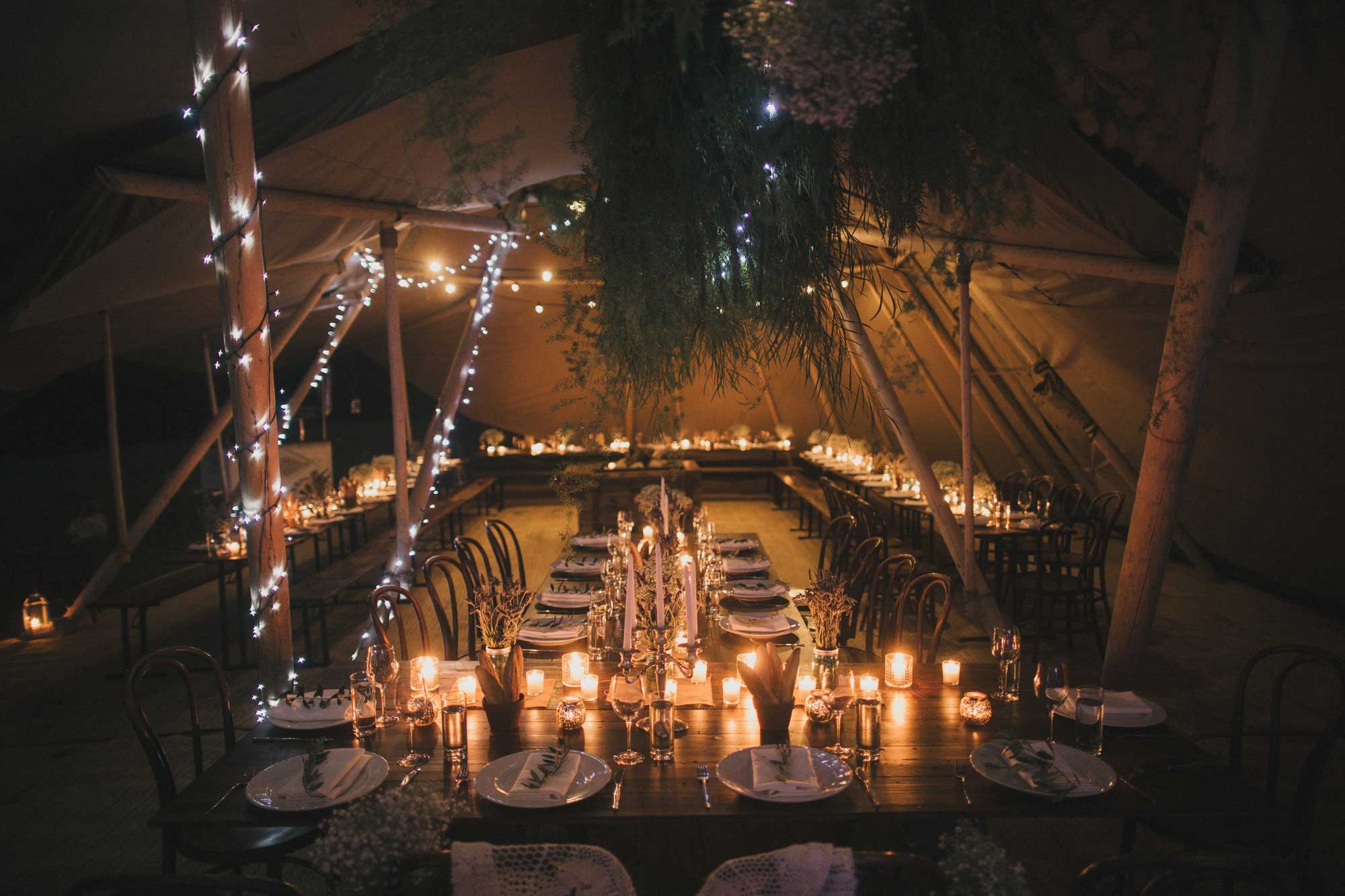 From the moment we met Sara and Jono we knew their wedding was going to be something pretty amazing. Their reception took place under two Kata Tipis, in the middle of winter with a crackling fireplace, warm earthy tones, candles and beautiful blooms. This created a truly unique space to celebrate the marriage of this gorgeous couple.
A glimpse into the night…
What made you choose tipis for your wedding?
The vision I had for my wedding was one that was part bohemian/chic, part French provincial, with lots of earthy and ethereal tones. In my mind nothing fit this idea like the beautiful Kata Tipis. Our wedding was in the middle of Byron's winter and in the hinterland where it can get surprisingly cold. I wanted a marquee that would bring warmth, intimacy and create a relaxed earthy vibe for our guests. The 2 Kata Tipis and the fireplace most definitely brought my vision to life. When we were looking at marquees nothing compared to the simple elegance of the tipis.
What advice do you have for people who are planning a tipi wedding?
My advice would be don't over decorate. There is such elegance in the simplicity of the tipis alone and the fireplaces and festoon lights are nearly enough! And don't worry if it rains! We had torrential rain and although the ground was a bit muddy, we stayed warm and dry.
What styling tips are a must for our tipis? 
Simplicity is key for teepees; as I said before they are such beautiful structures on their own, they really don't need to be dressed up. However, it's amazing to utilise the overhead beams to bring some foliage and flowers into the space. I loved having simple greens and some flowers hanging over the head table. Candles are a must! The warm light and the atmosphere they create is nothing short of magical.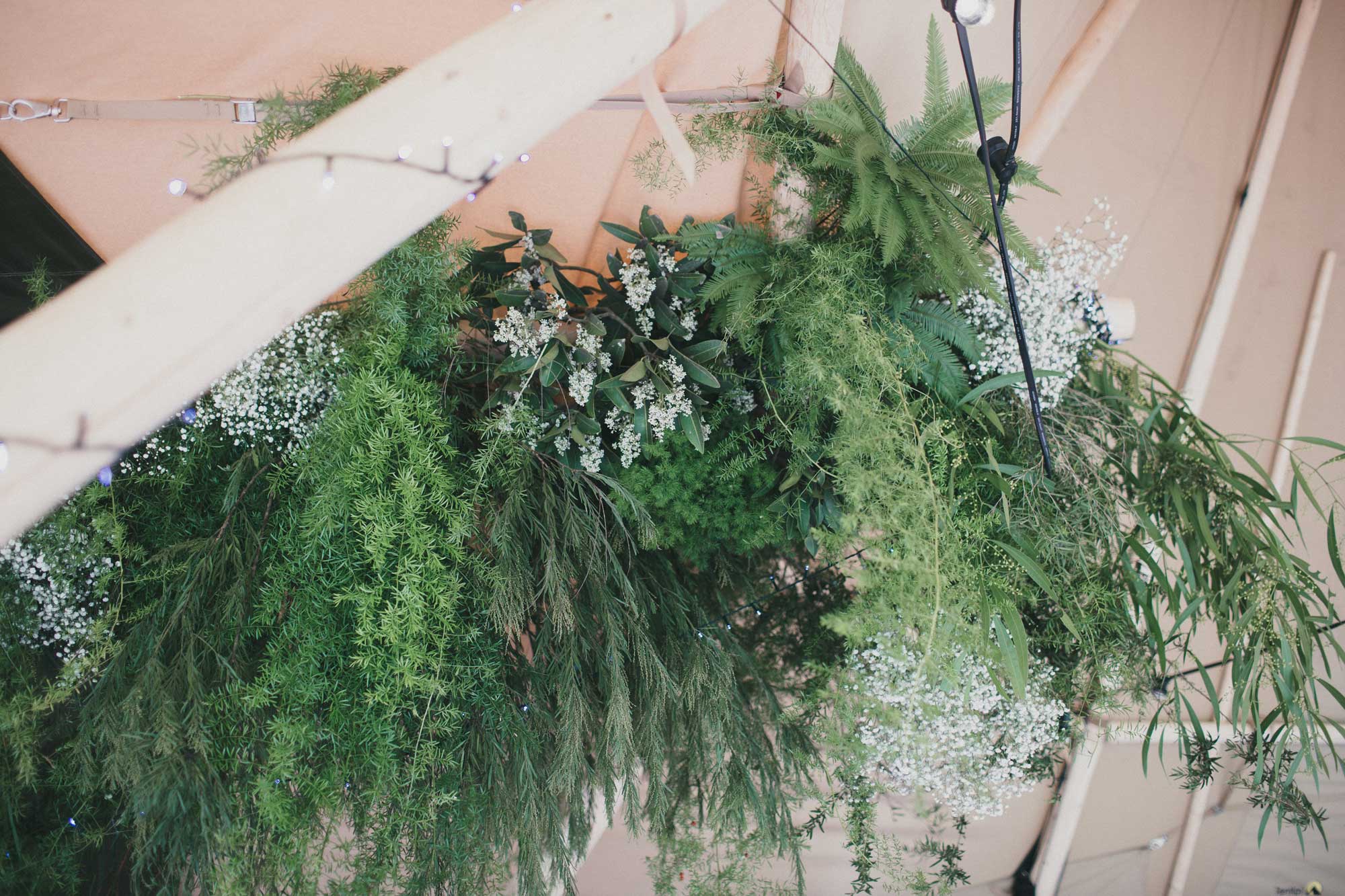 What was it like having your wedding reception beneath the Katas?
It was absolutely the best. In one tipi we were able to comfortably fit all of our guests and in another we had a large dance floor with enough room for a standing bar and a six piece band. The tipis truly brought my vision to life and created the intimate warm atmosphere I wanted, without feeling stuffy. To top it off they looked amazing in our photos and completely wowed my guests. So many of them had never seen the large kata tipis and they are still talking about it to this day. I honestly believe the tipis, in all their glory and authenticity, really helped to make our day special and one to remember.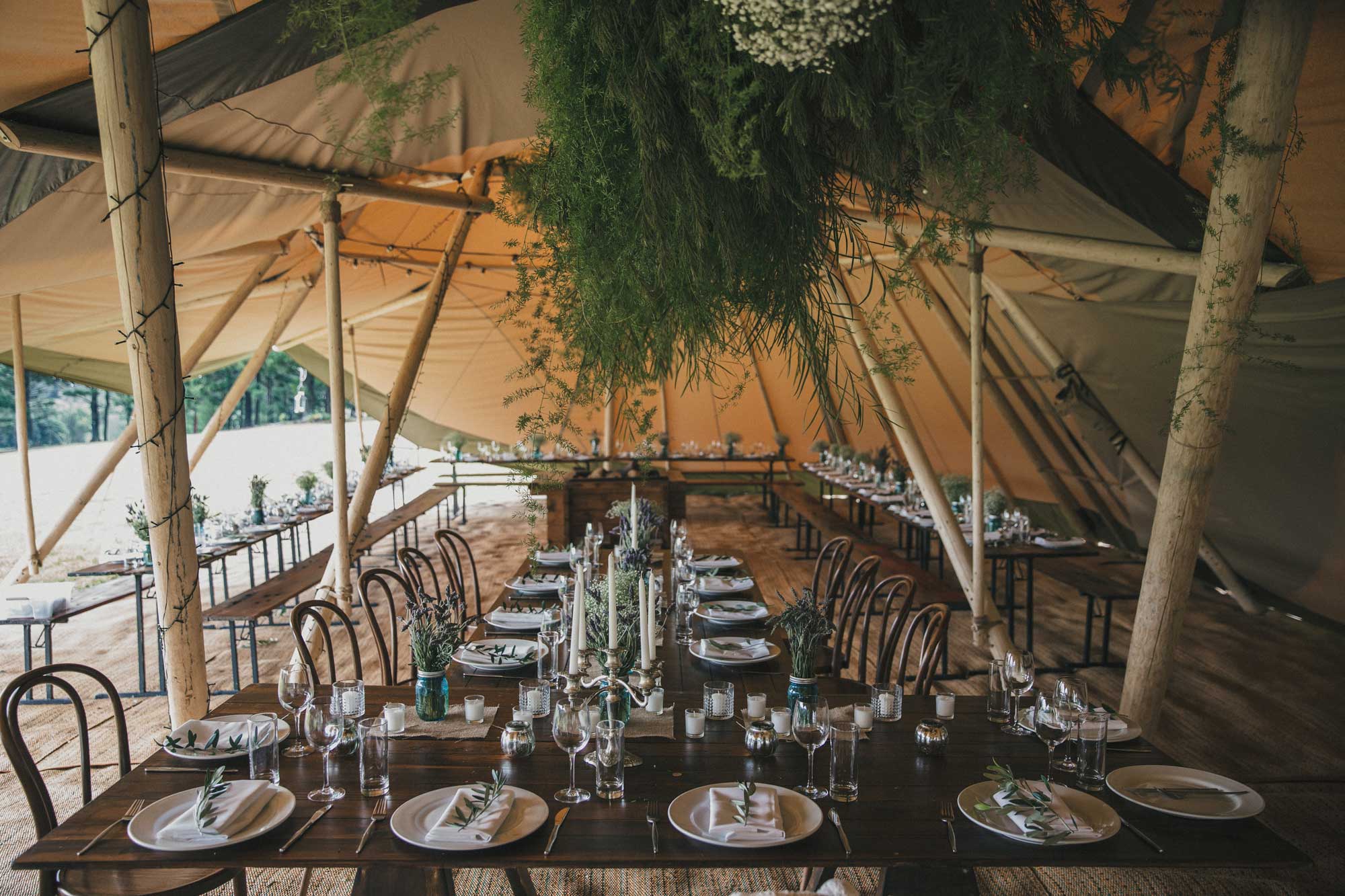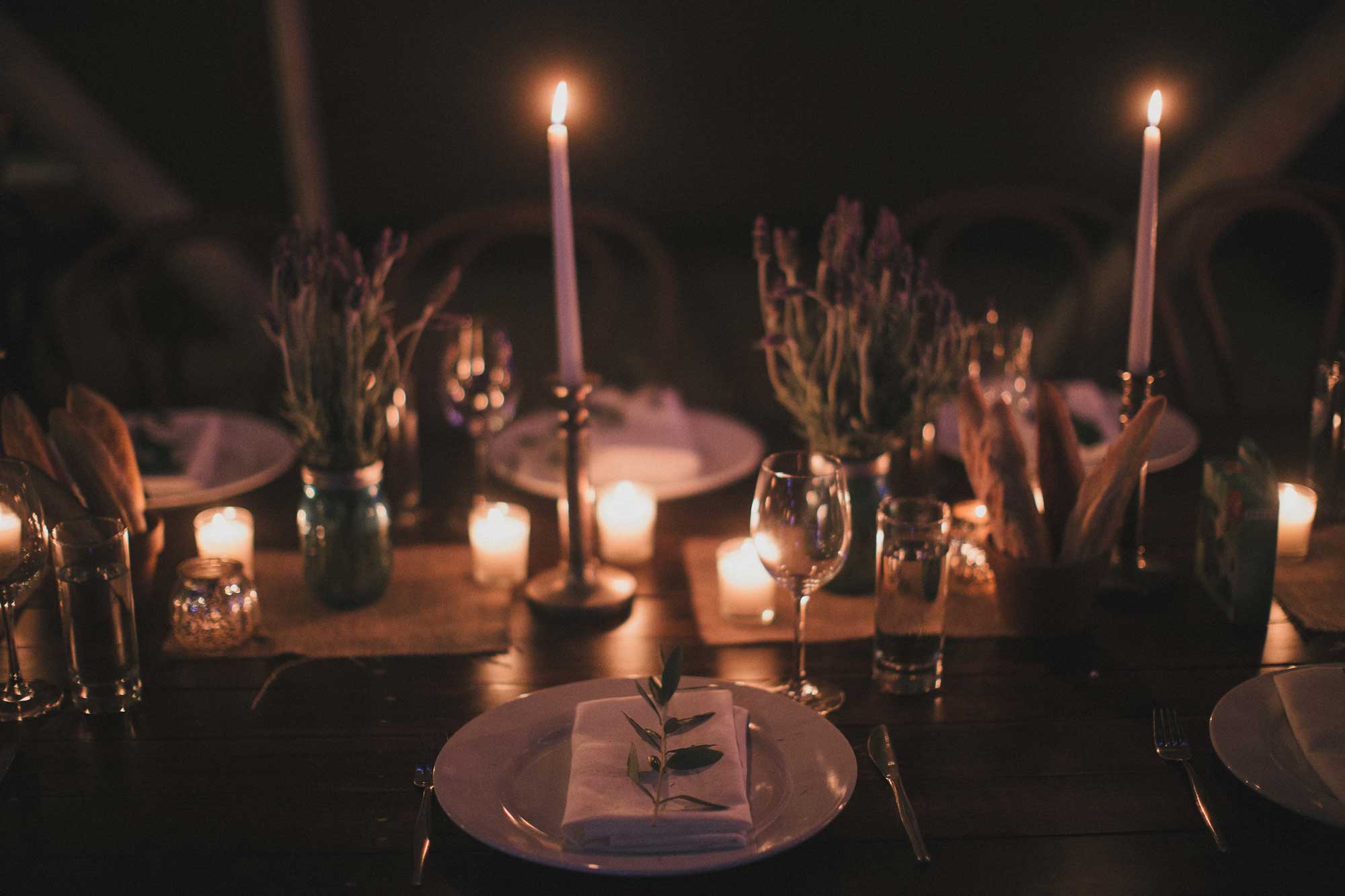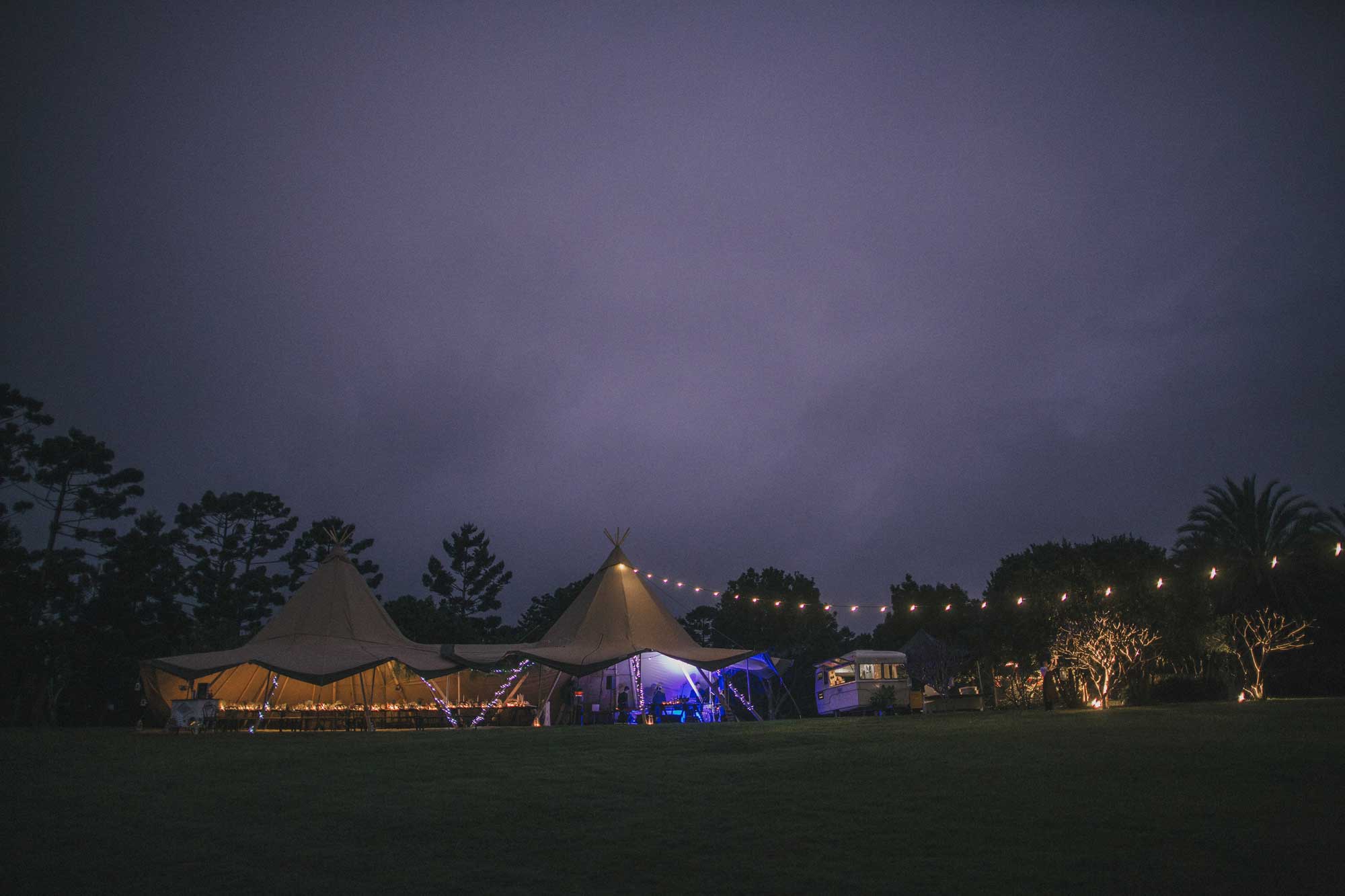 Credits:
Tipis: Gold Coast Tipis Venue: Belle Helena, Byron Bay Hinterland  Furnishings: Gold Coast Tipis, Byron Bay Wedding and Party Hire, Meraki Homewares Photography: Jonas Peterson Film: Ishka Folkwell  Catering: Anise Catering Wedding Planner: Jane Magnus Florist: Estelle at the French Petal Styling: Sara Dress: Johanna Johnson Hair: Jarah Hustler Make-up: Luciana Bredis
Love a winter wedding? So do we! Find our more: Five reasons why we love a winter wedding.