When we did our first site inspection out at Thomas's family property in Canungra in the Gold Coast Hinterland,  we met with the gorgeous couple and their parents. We measured out the tipi site, then escaped the stifling heat and relaxed by the dam with refreshments and snacks, under a large canopy of native trees and wildlife.  It was pure bliss.  From that moment on, we knew that this family were not only kind and humble, but they also knew how to live in the moment, and embrace each day as it comes.
As the big celebration drew closer, the weather gods had decided that a little bit of rain and mist was in order for this particular weekend in September.  The forecast was not a bother for Laura & Thomas, they were just so damn excited to see all their guests together, and relieved that all could escape the elements inside the two kata tipis if need be. A quick change of the ceremony spot certainly did not hinder their heartfelt vows, and the reception which followed was an absolute cracker!
What made you choose tipis for your wedding? Ever since I was a kid I wanted to have a tipi (may have been something to do with being obsessed with Pocahontas…)! They look amazing in big open spaces and make a statement without trying too hard. Plus I think they're kind of magical!
What advice do you have for people who are planning a tipi wedding? We decided to put the catering outside of the tipi because I didn't want it to interrupt the dancefloor or the setup. If you're wanting to keep the celebrations warm and intimate, dedicate the inside of the tipi to seating and party time.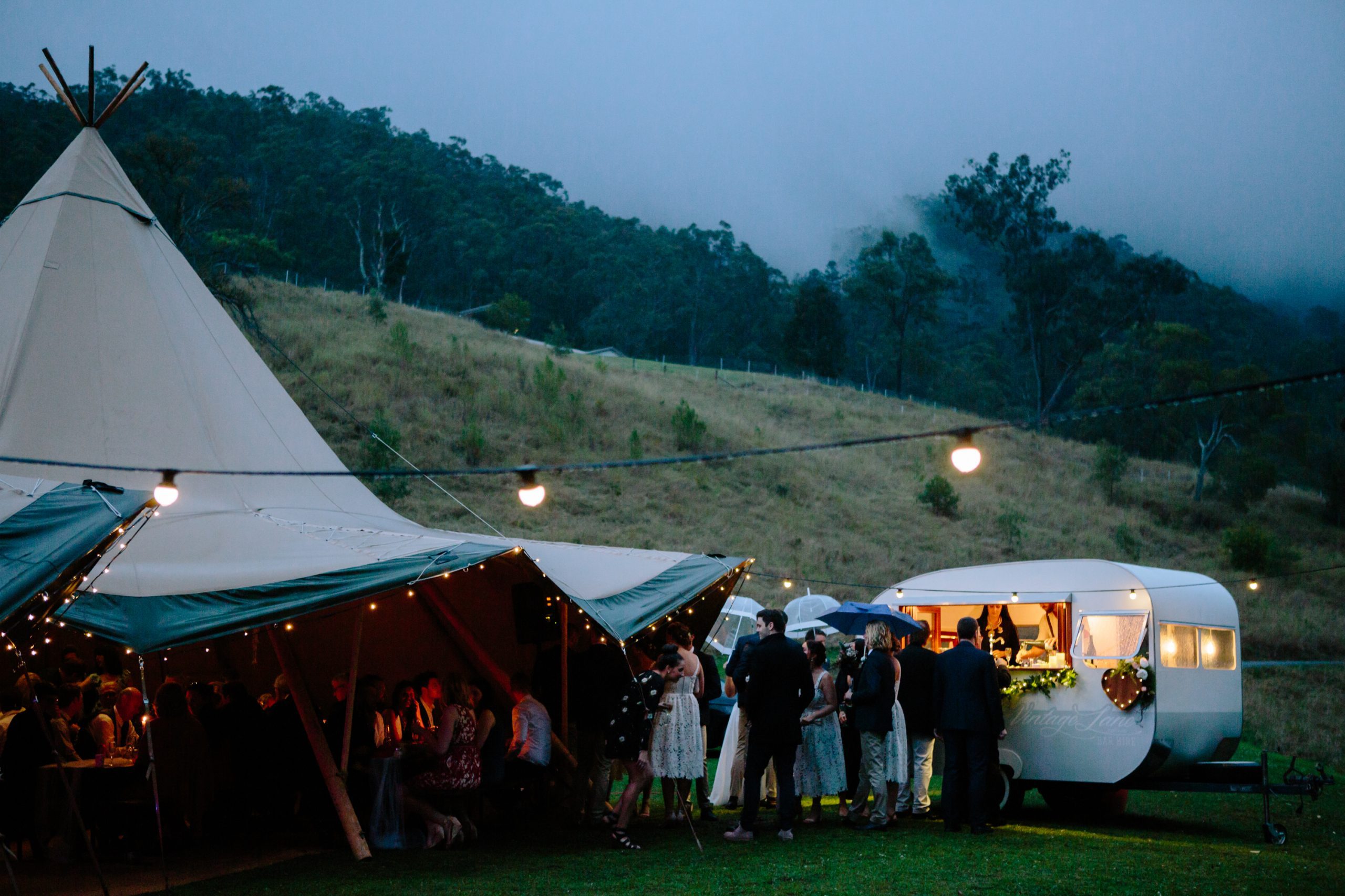 Which styling tips are a must for our tipis? The tipis are so beautiful already you really don't need much in terms of decorations. I kept it natural, fresh and laid-back because I wanted the focus to be on the structure and the surroundings. The fairy lights were probably my favourite thing – it was storming all day and night and the festoon lights looked great with the dark moody skies.
Please describe your overall experience with having your reception with the tipi? It was great – Hannah and Benn were always so helpful! We wanted a completely bespoke wedding experience and they managed to make everything we imagined come to life. The tipis themselves were a really nice surprise for our guests!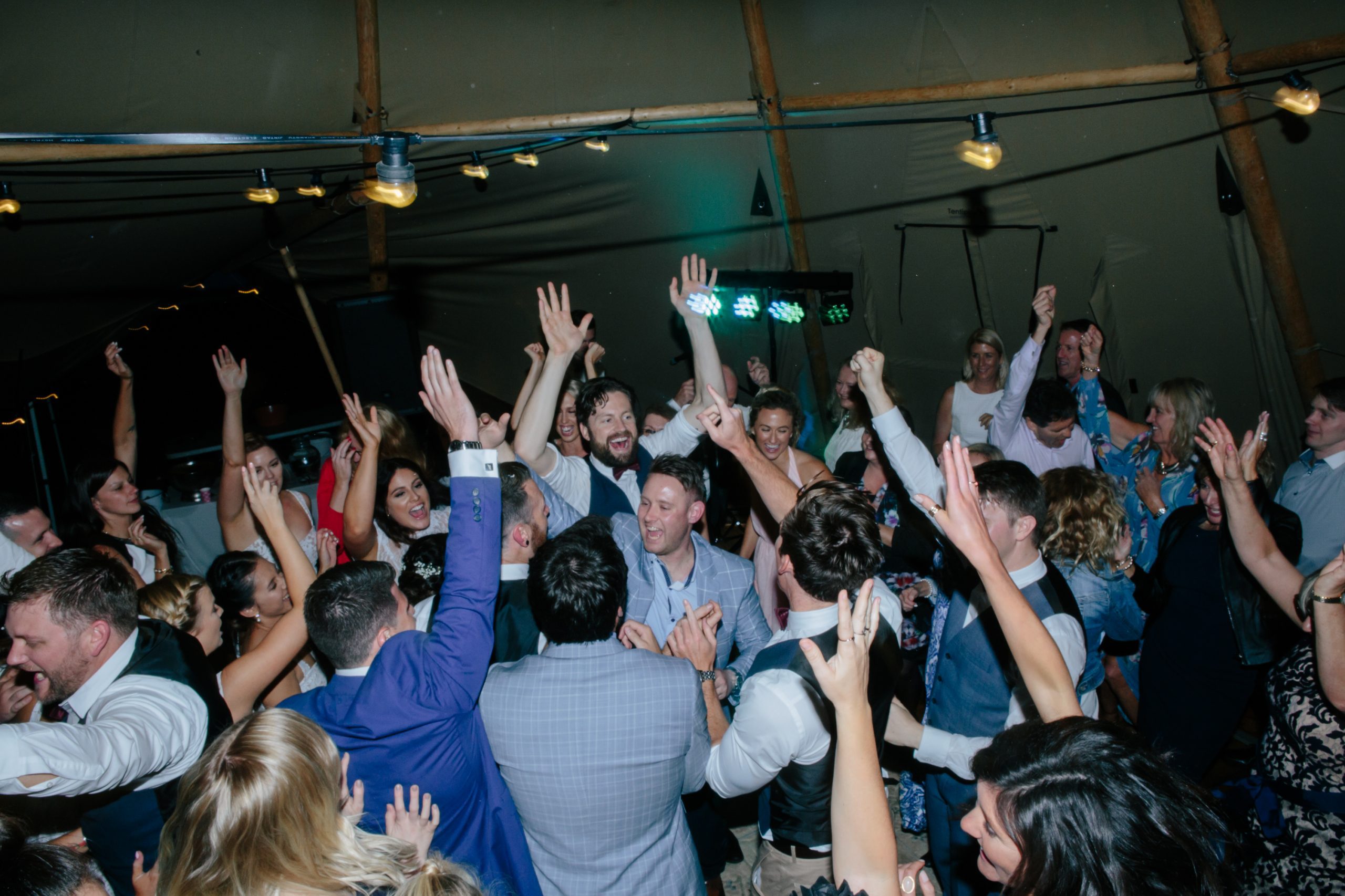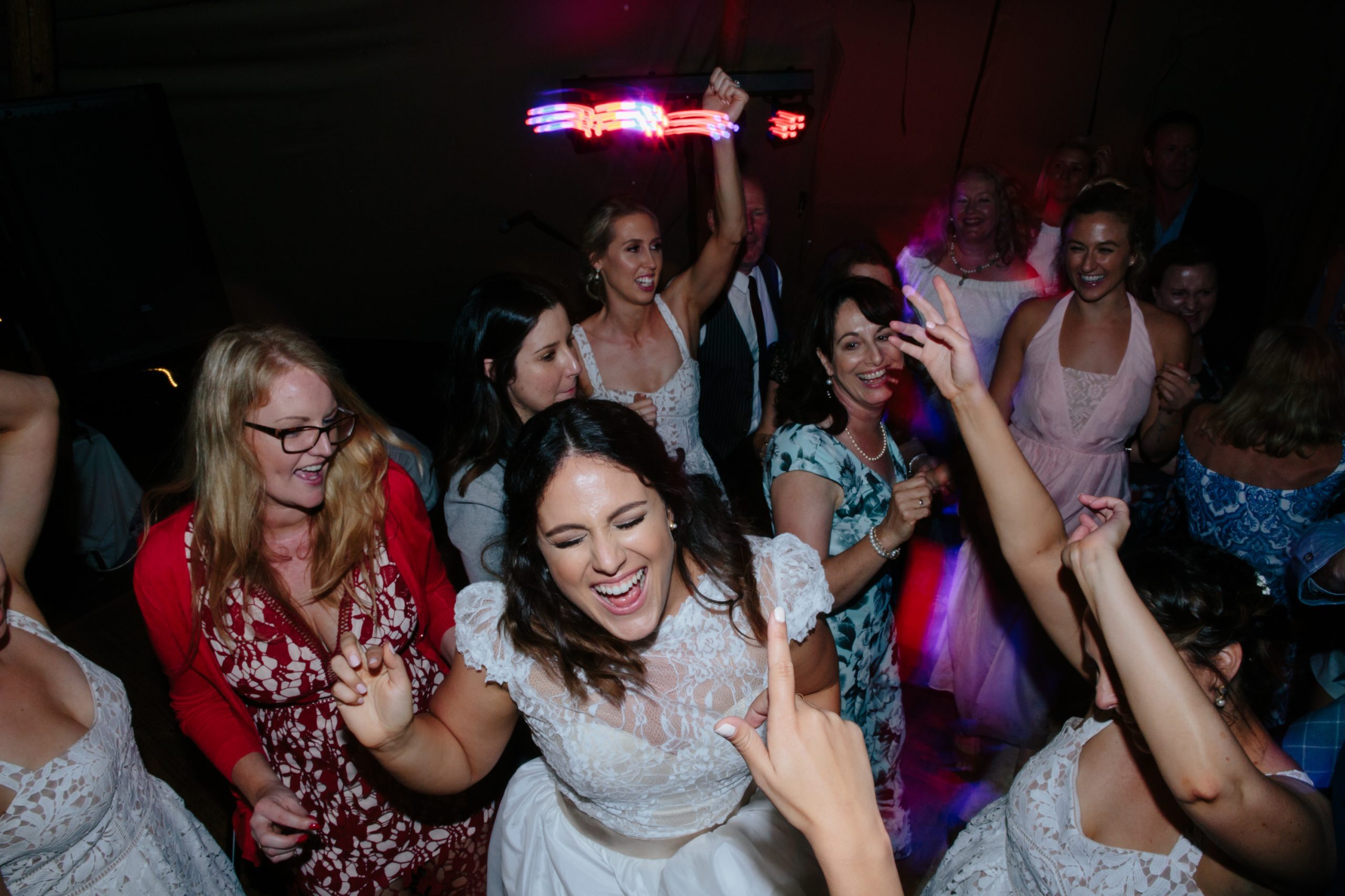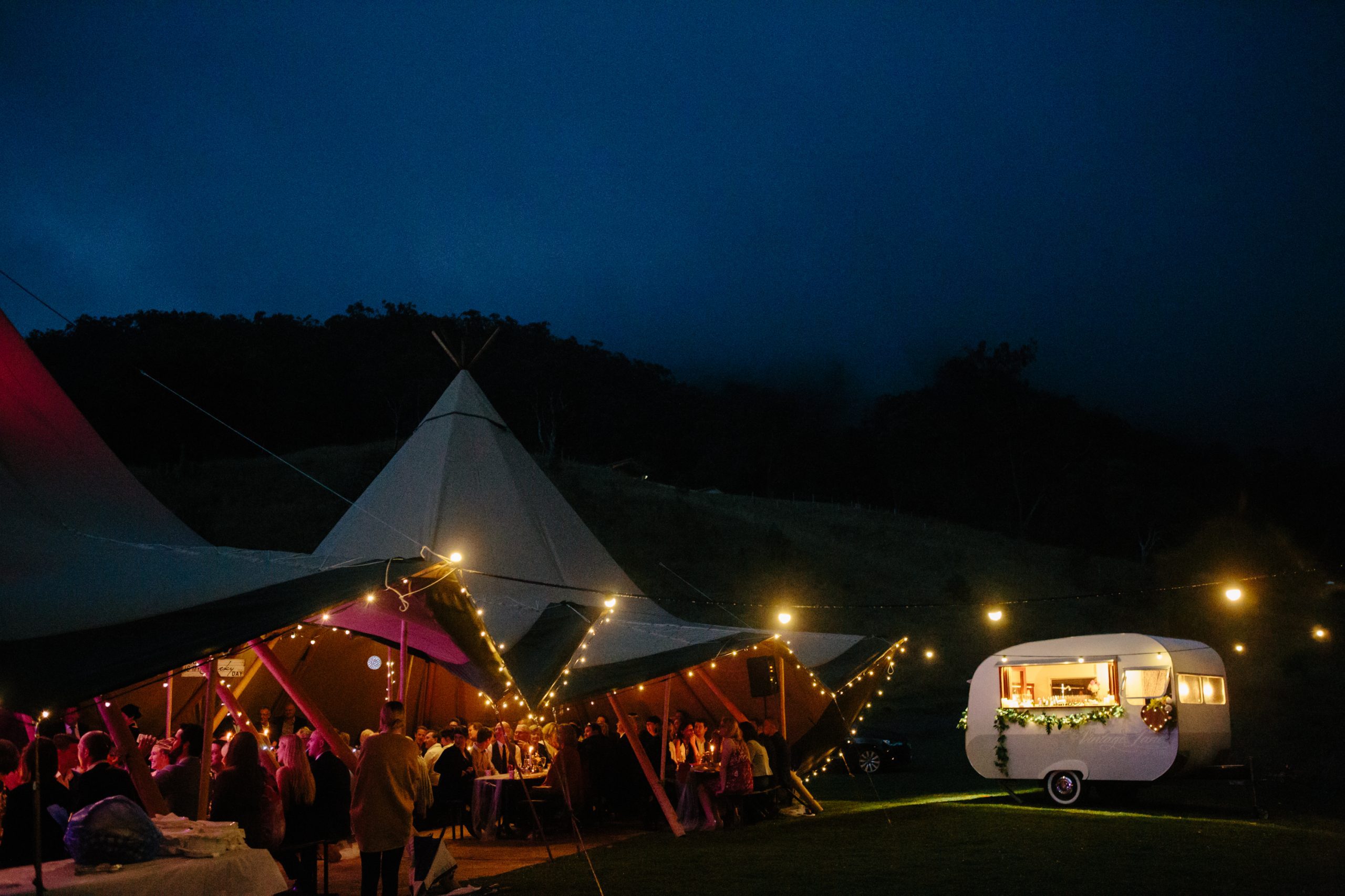 For more highlights from this stunning wedding
,
please click
here
to see the video.