When your friends fly halfway across the world to celebrate your love, you know it's going to be something spectacular! Irish childhood sweethearts Charlene and Anthony held their wedding reception beneath one of our large tipis, complete with a rockin' Irish band, delicious eats from a local Gold Coast food truck and a dessert table to drool over! This outdoor wedding reception took place on a property north-west of Tamborine, using nature as the backdrop and embracing the natural ambience of our Kata Tipis.
What made you choose tipis for your wedding? From the very beginning of our wedding planning we knew we wanted a relaxed informal wedding, and without a doubt, a tipi gave us that relaxed vibe. We were super lucky to a get a booking with Gold Coast Tipis, considering after initial enquiries we were told they were unfortunately booked out for the date we wanted. We seriously considered changing our wedding date (even with our other vendors booked) so we could have a tipi, but luckily a few weeks later Hannah rang to let me know there had been a cancellation and we were thrilled, it was meant to be!
What advice do you have for people who are planning a tipi wedding? On-the-day coordination is a must, we couldn't have enjoyed our day nearly as much without our wedding coordinator, she was amazing. DIY weddings are a huge job and can take over your life , but take comfort in knowing that when you have chosen and booked your tipi it's one area you won't have to worry about. From the fantastic service Hannah and Benn offer, to the stunning features of the tipi,  it really gives your wedding the wow factor.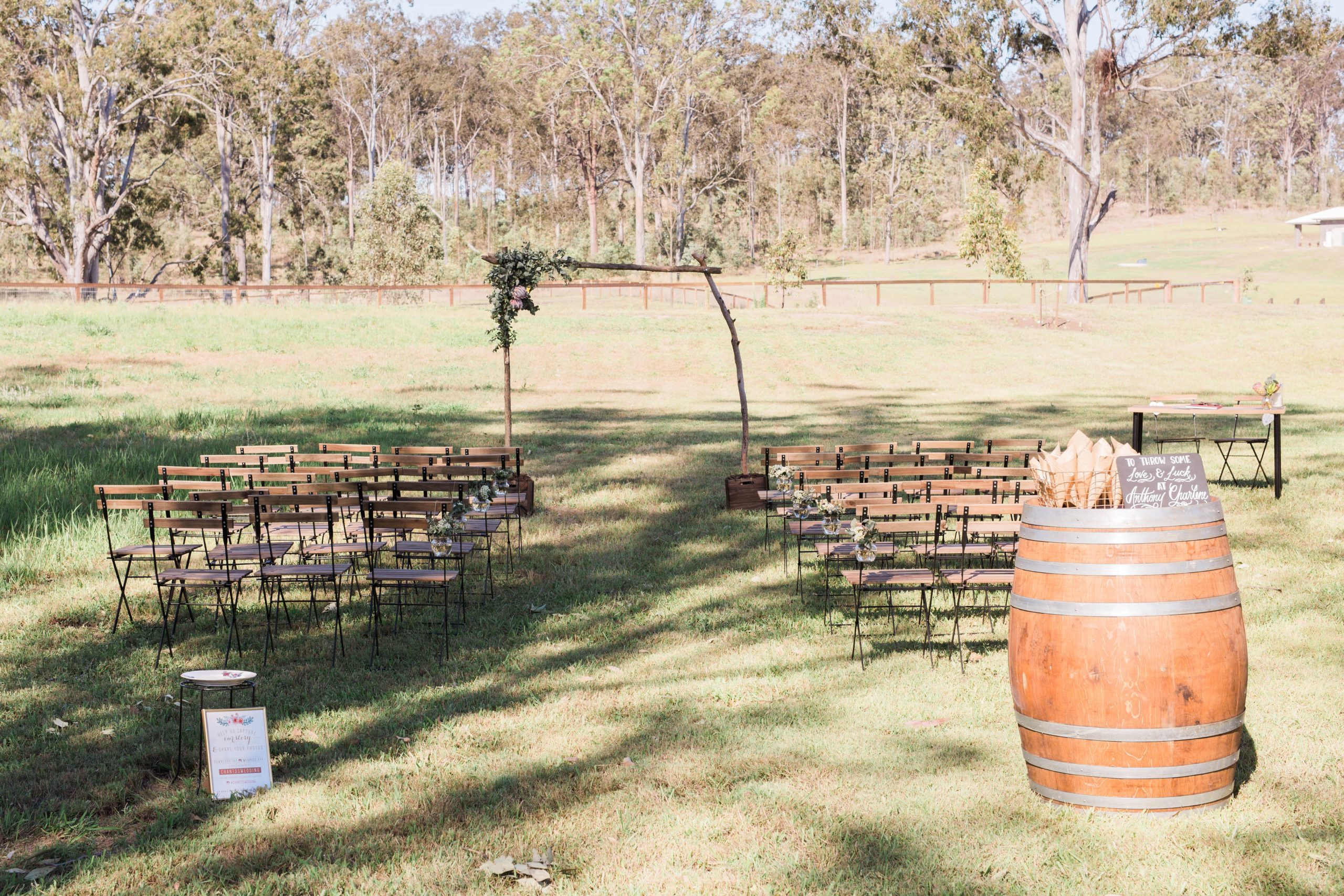 Which styling tips are a must for our tipis? This is one area you don't need to stress out about. The tipis and lighting are stunning just as they are . To add your own personal touch I would recommend fresh flowers, they complement the tipi beautifully. I'd also recommend a welcome sign to welcome your guests at the entrance of the tipi.
Please describe your overall experience having your reception with the tipi? We loved what we created, it was fun, relaxed and truly magical. Having a tipi reception makes all these things possible. The magical feel when the tipi was lit up at night was so beautiful and so different from the usual wedding marquees. Having a tipi reception gave us the opportunity to choose what we wanted, rather then picking options from a set list, which gave us a more personal wedding, exactly what we wanted and more.