You don't always have to travel far to find your dream venue.  For Lauren and Matt, it was right on their doorstep! Let's hear about their DIY backyard wedding.
Lauren and Matt married on the grounds of their beautiful Worongary property, creating a space that reflected their life and their love. With a super laid-back vibe, and party atmosphere, their DIY wedding was full of laughs and special moments, an extraordinary day with their closest family and friends.
Before the wedding the boys spruced themselves up at the mobile barber van, while the bride squad were in hair and make-up . Having their wedding at home gave them flexibility with all aspects of the wedding, and allowed them to include their beautiful two dogs in the celebrations.
For dinner their guests feasted on wood-fired delights from The Italian Job, followed by sweet treats from the ice-cream connoisseurs Wheel and Spoon, as well as an extraordinary tower of donuts and macaroons.
The tipis were decorated with timber and native blooms, taking inspiration from their stunning arbor that framed their vows earlier in the afternoon.
This wedding truly showed that 'home really is where the heart is'.
Tell us about the moment you and your partner first met? We were introduced by friends originally and popped up at the same events due to mutual friends, it took us awhile but the rest is history!
How did you know a tipi wedding was for you? We saw photos on Instagram and fell in love with them because they were different. Our aim of our wedding was to host a wedding different to any other that we had been to before and create a laid-back relaxed feel and basically just a massive party! We loved the way the tipis festoon lighting and fairy lights lit up the venue and dazzled in the night sky.
What styling tips are a must for the tipis? Hire the extra festoon lighting! Amazing!
Did you have a budget in mind, and did you stick to it? We had an ideal figure but slightly went over but not too much.
How do you describe your style and where did you find your inspiration? Most of our ideas came from following wedding vendors etc on Instagram and on Pinterest! We loved the colours Gold and burgundy and how the burgundy just made everything pop. With the rest of the styling it was lots of wooden items and native flowers. I made a lot of wooden items myself aswell from ideas I found on Pinterest.
What was one of your favourite highlights from your wedding? The whole day! It was perfect and everything ran so smoothly I could not pinpoint one thing in particular!
Is there anything you would have done different, and if so what? Nothing!
Do you have any advice for other couples planning a tipi wedding? If you are planning a DIY wedding definitely hire a coordinator! Best money we spent 🙂
Venue: Couple's backyard
Tipis: Gold Coast Tipis (Double Kata with extra festoon lighting)
Furnishings: Tables and bench seats provided by Gold Coast Tipis
Photography: Figtree Pictures
Film: Wrapped up media
Catering: The Italian Job, Wheel and spoon
Bar: Austream Affairs
Wedding Planner/Co-ordinator: Event stylist and Co
Celebrant: Paul Reis- Northside Ceremonies
Musician: Michael Eotvos
Florist: Natives from our backyard and Tugun Fruit and Flowers
Styling: Bride
Cake: Wedd Cakes
Dress: Grace Loves Lace
Hair: Breeony Lee- Minogue Hairdressing (Bride) Cassie Walsh (Bridesmaids)
Make-up: Melanie Jane MUA
Suits: Aquila and Zara Man
Toilets: 1300 Dunnies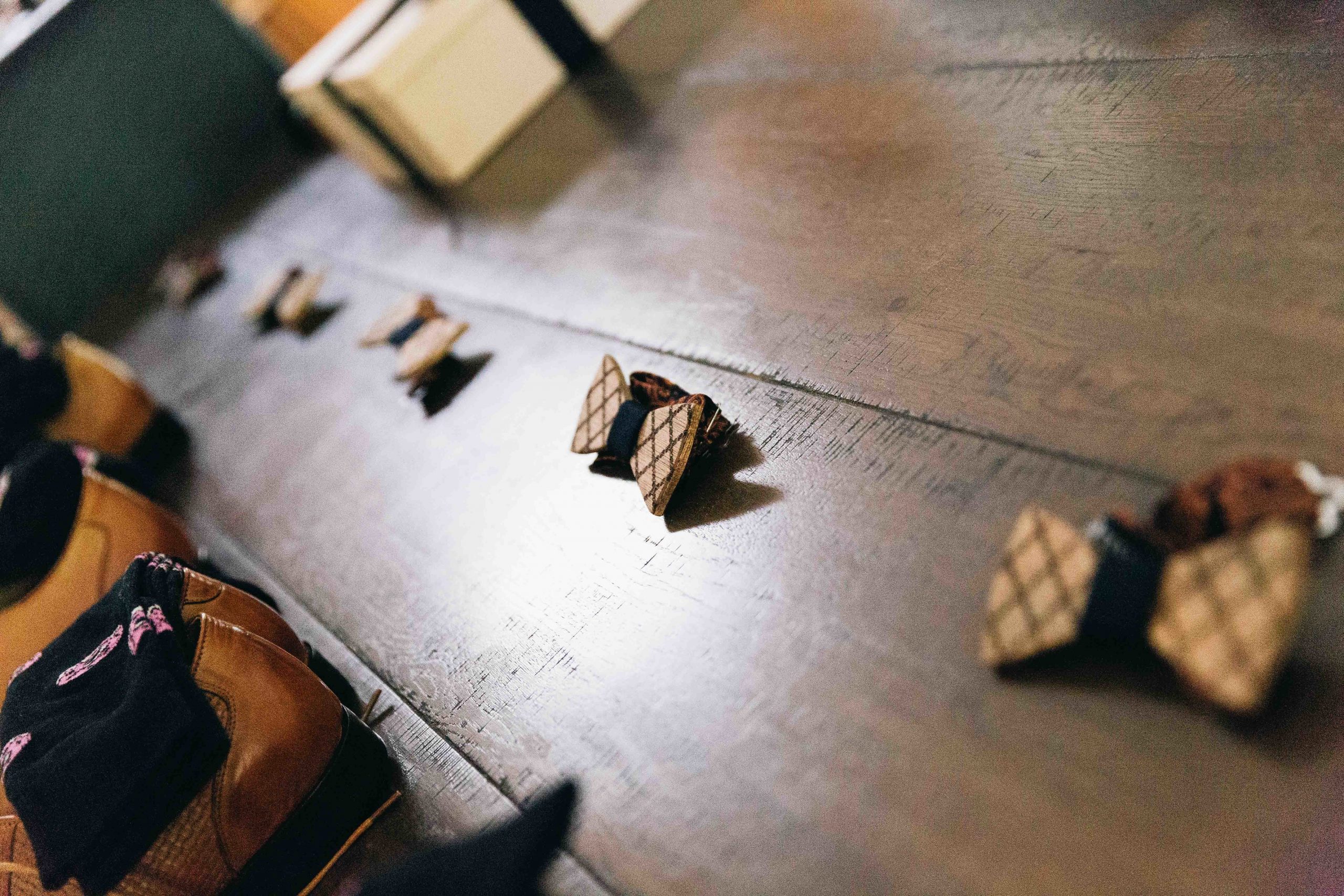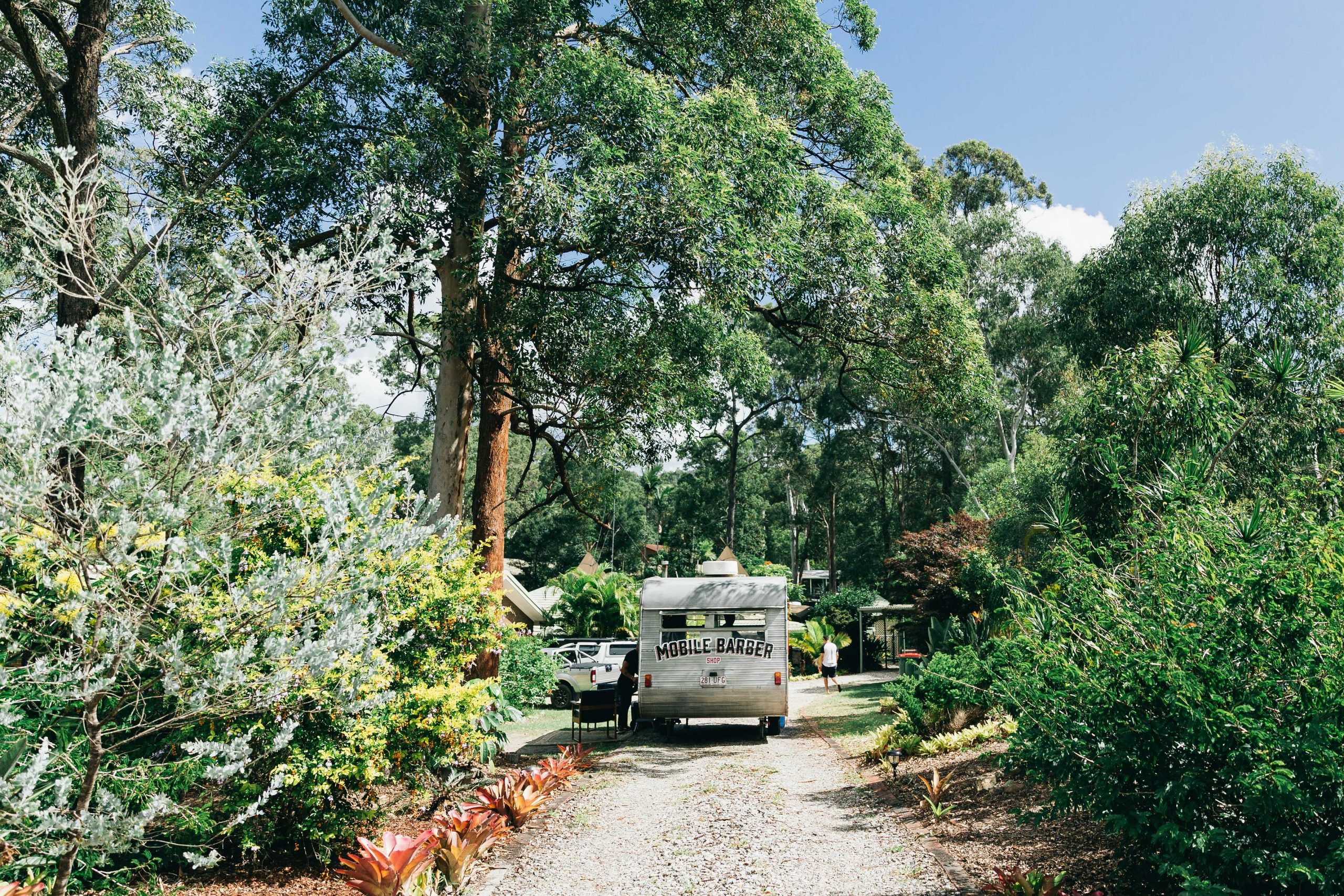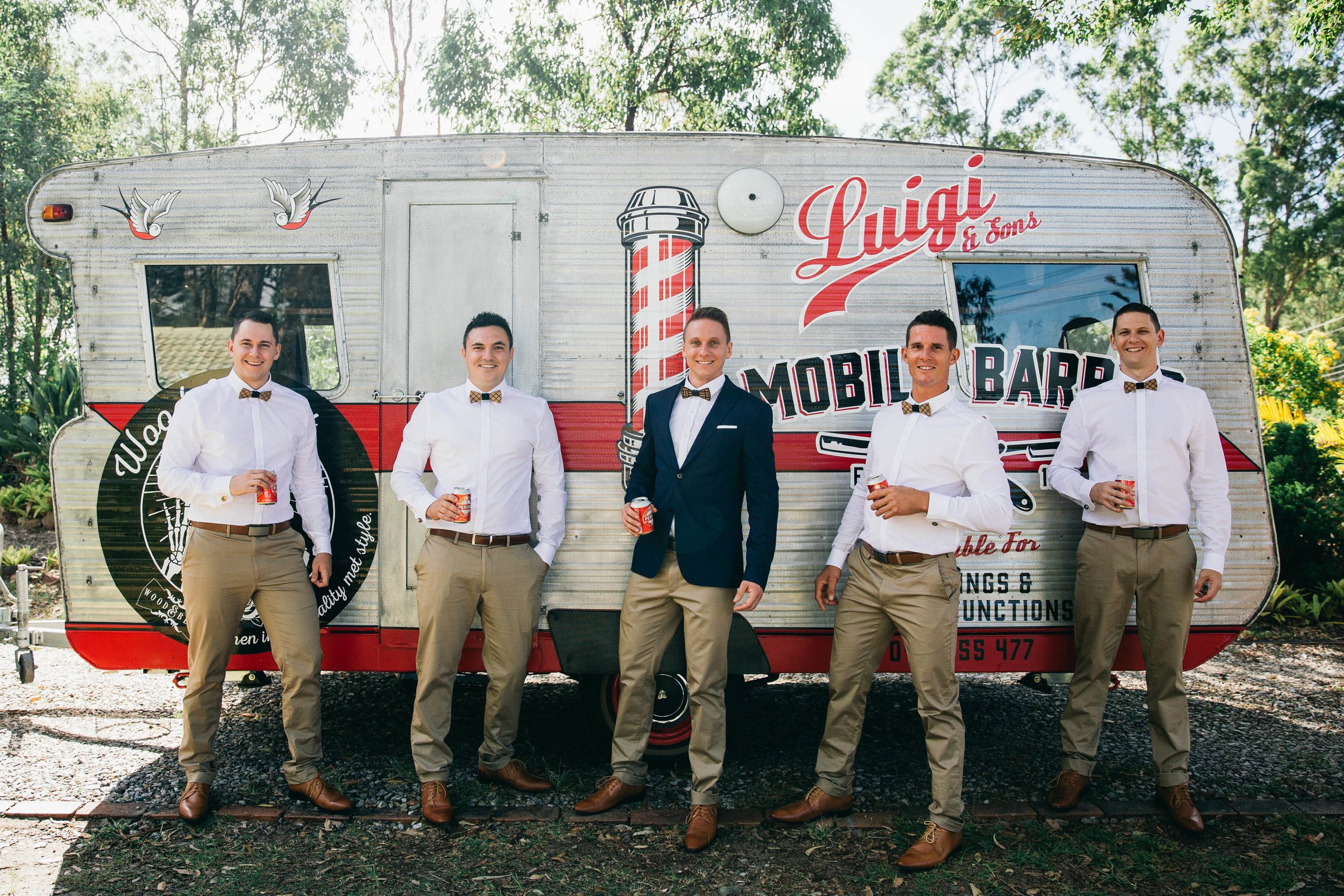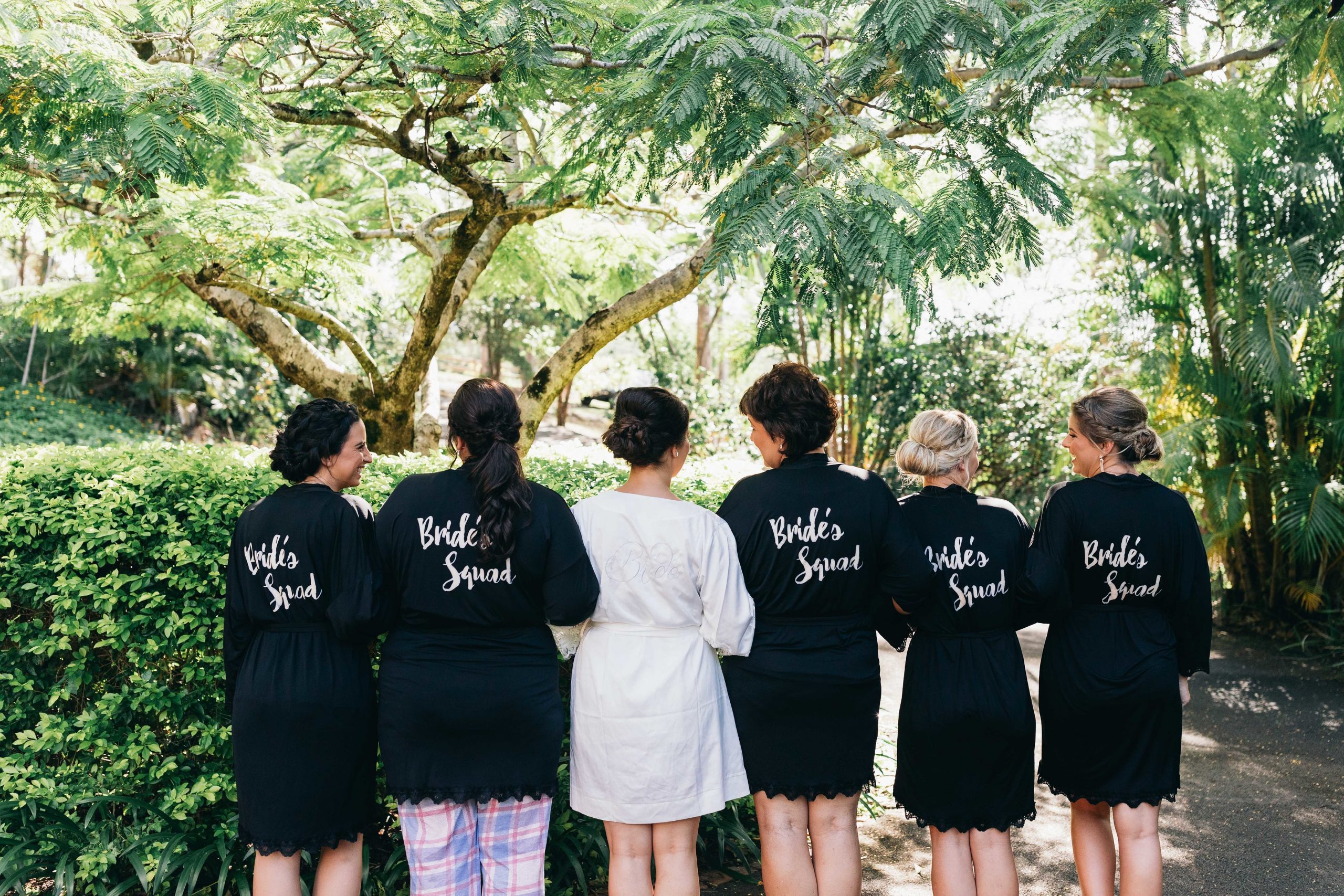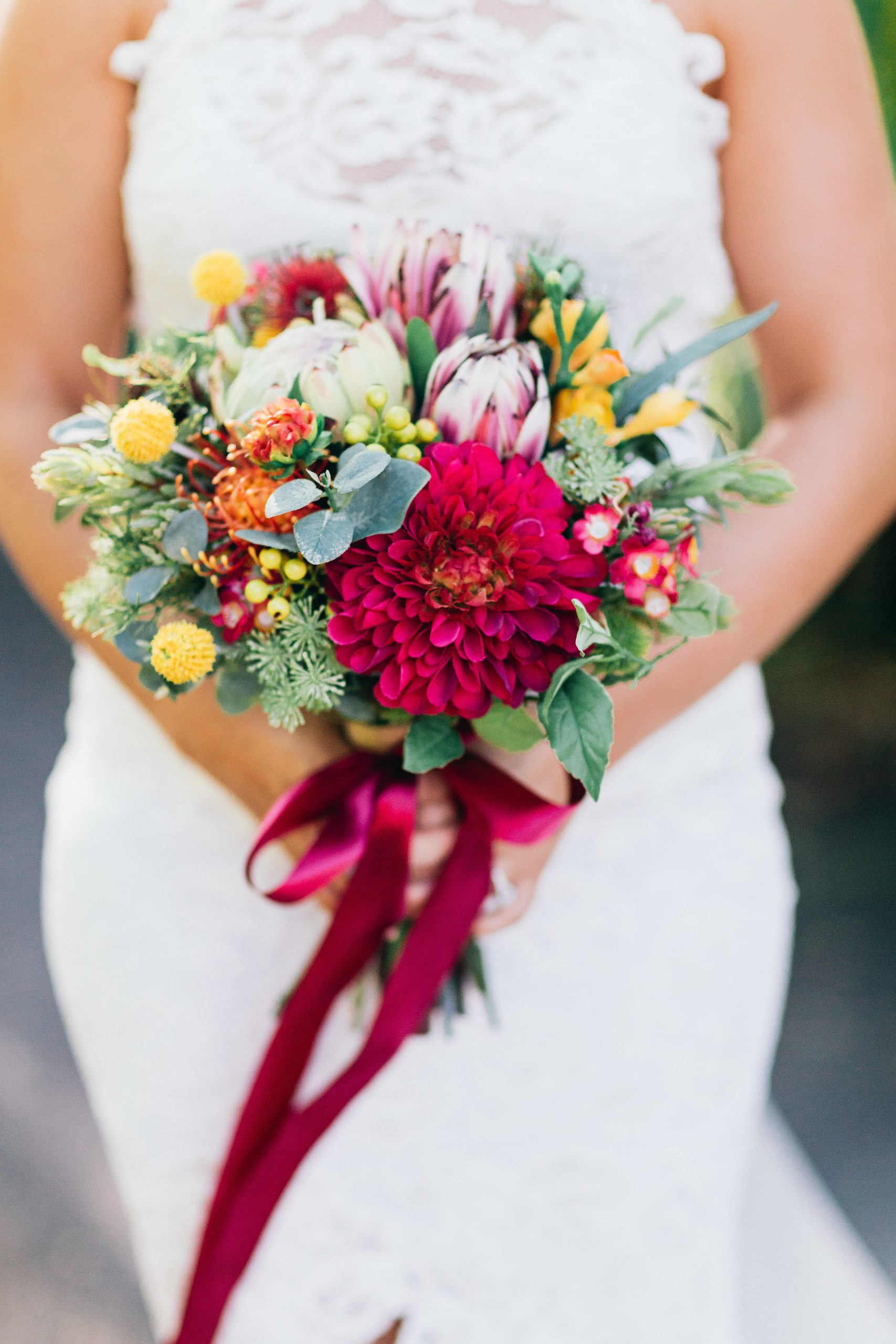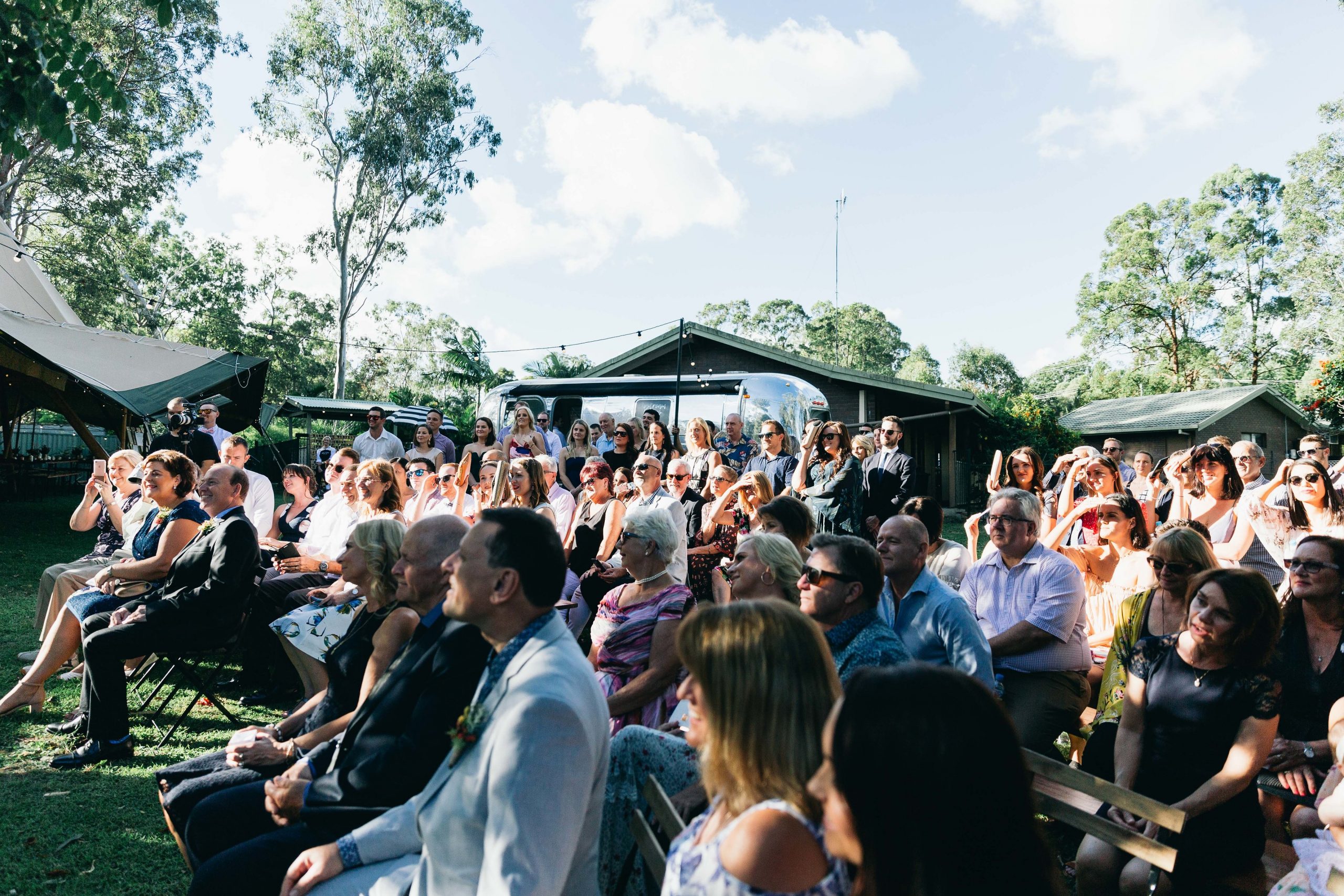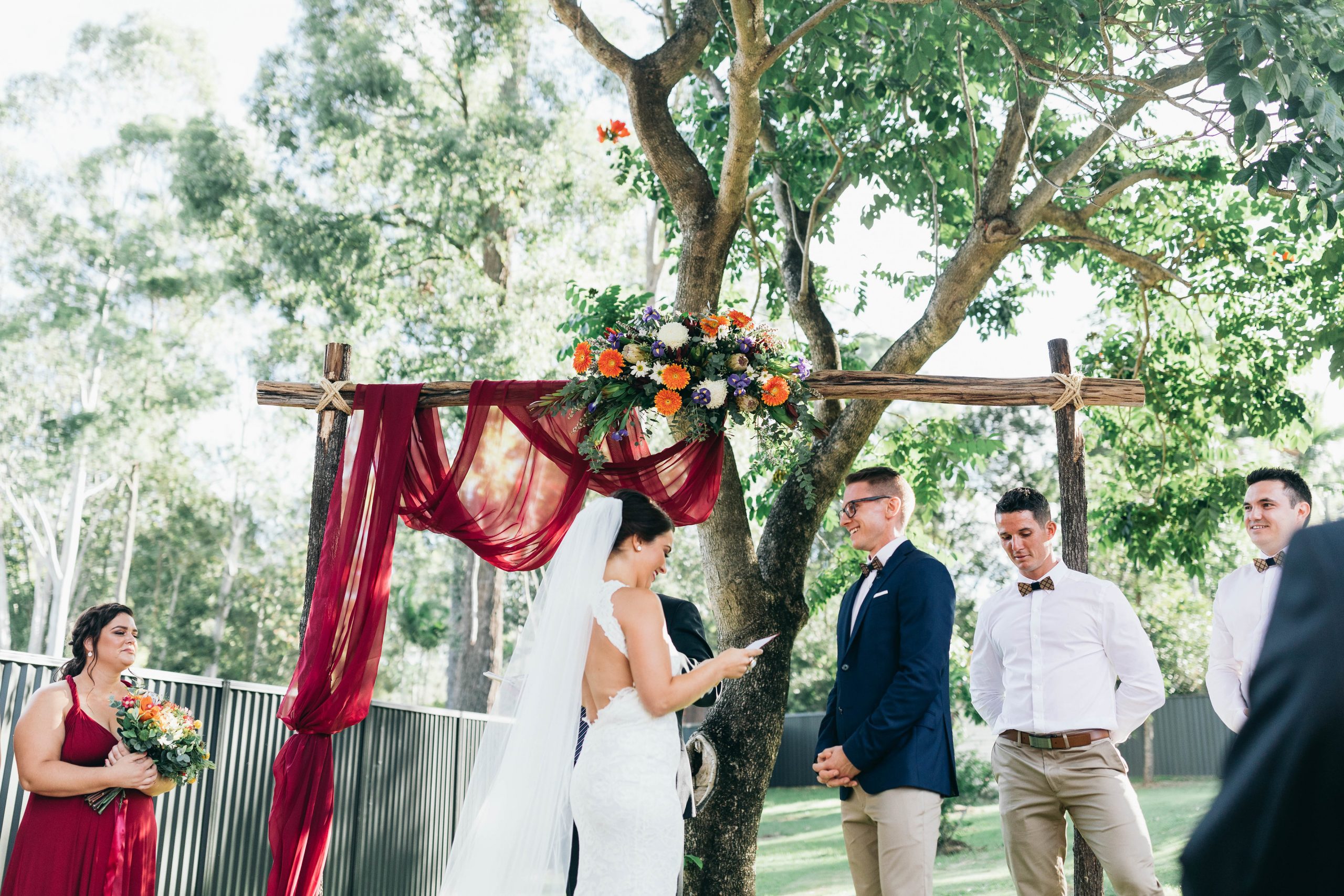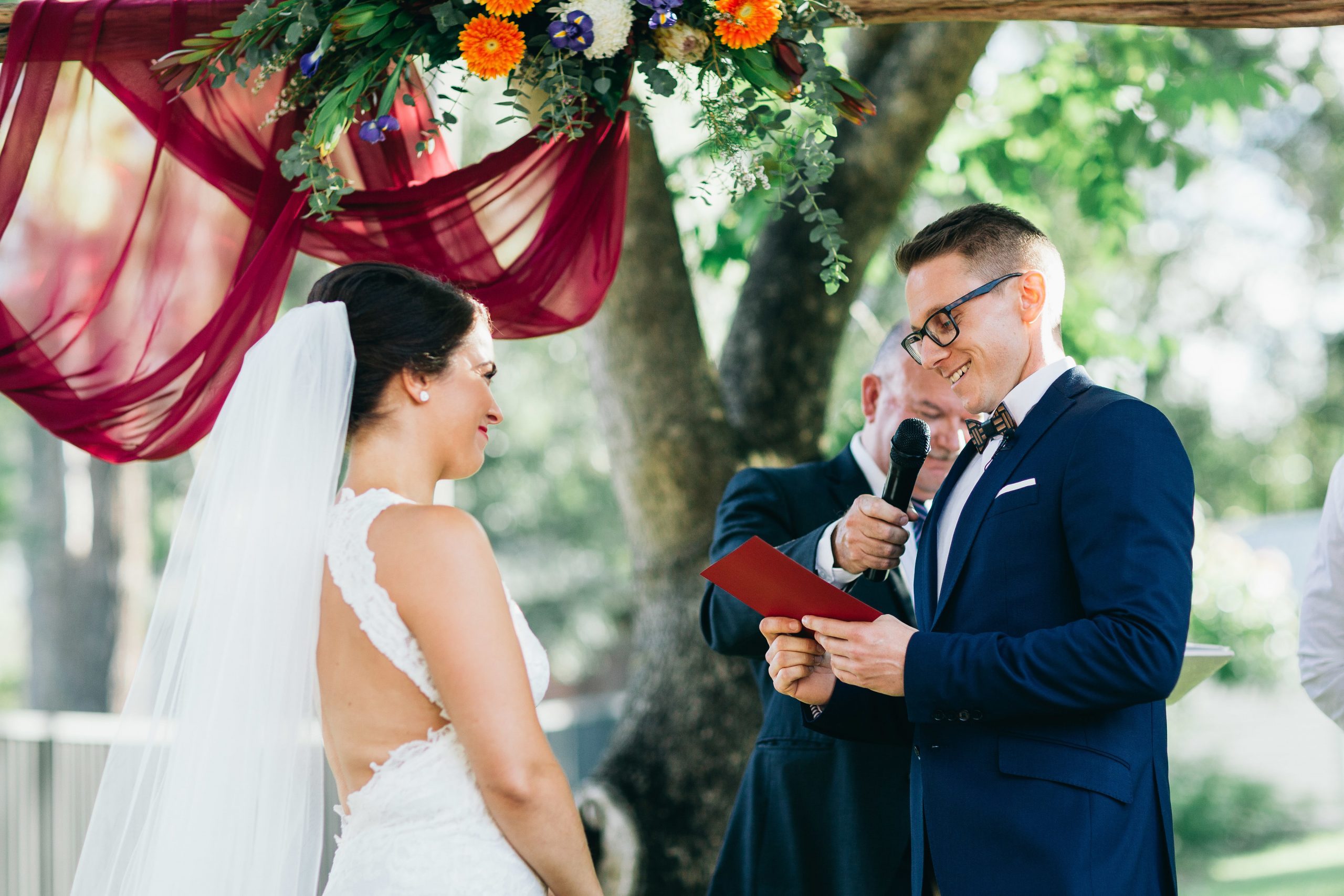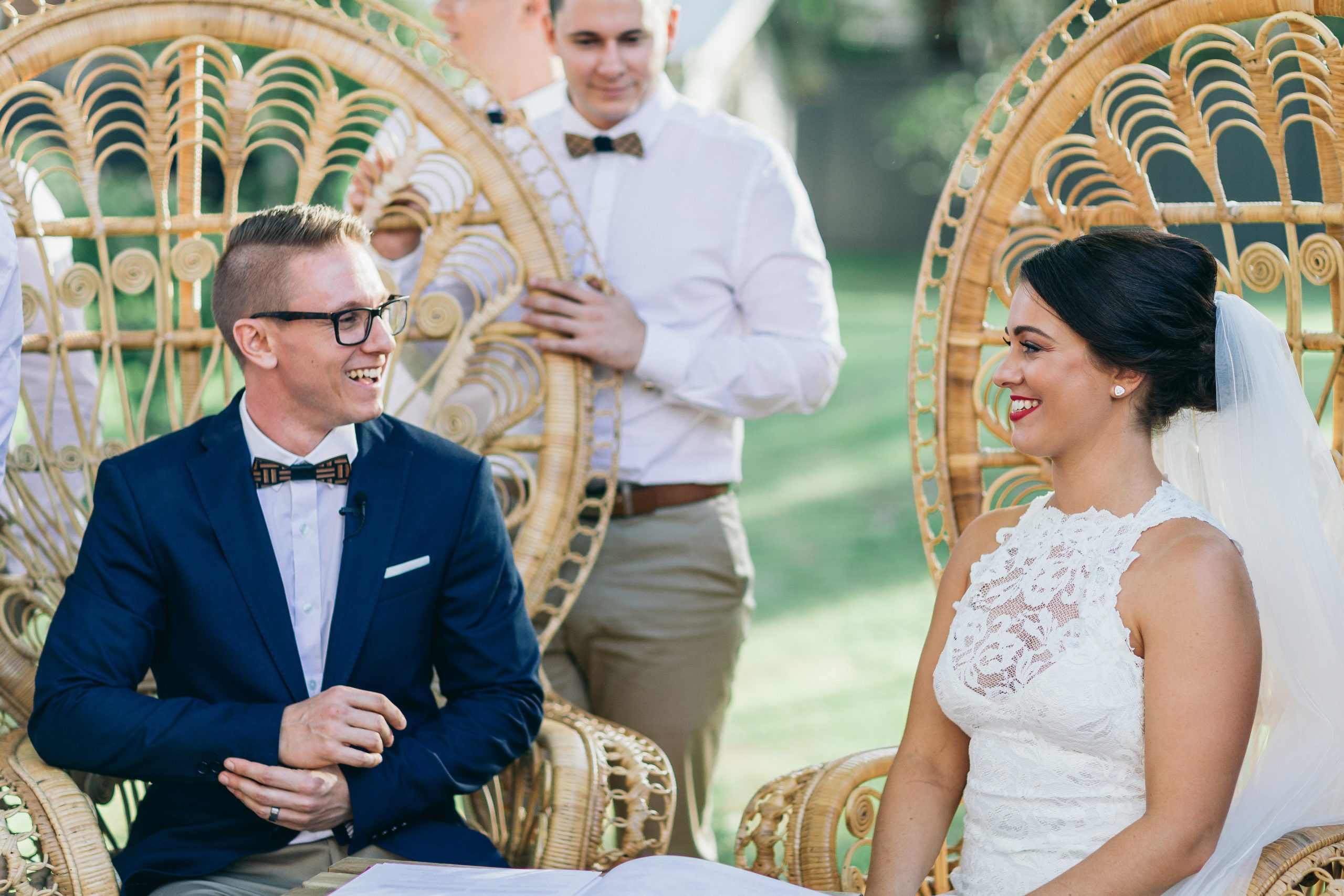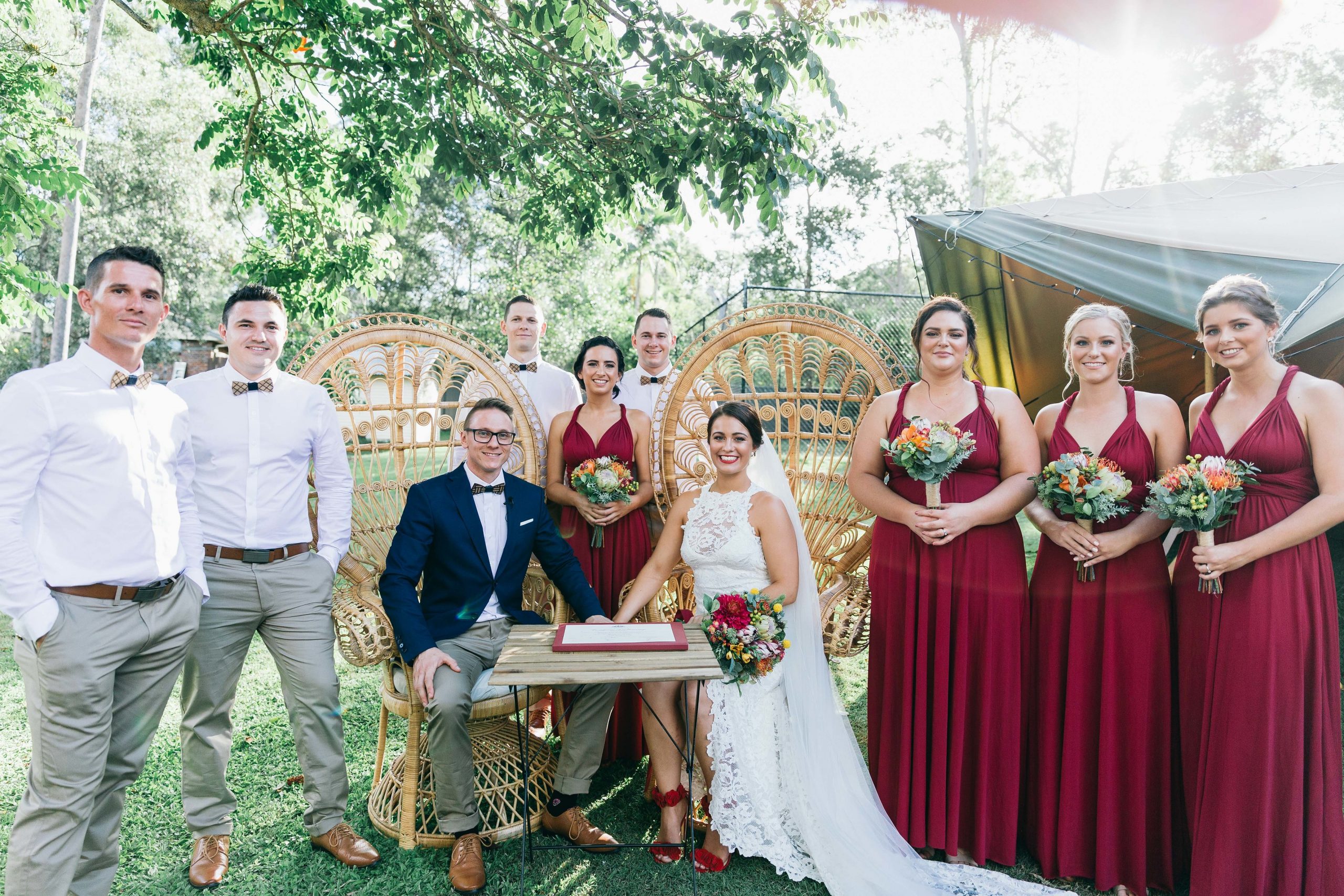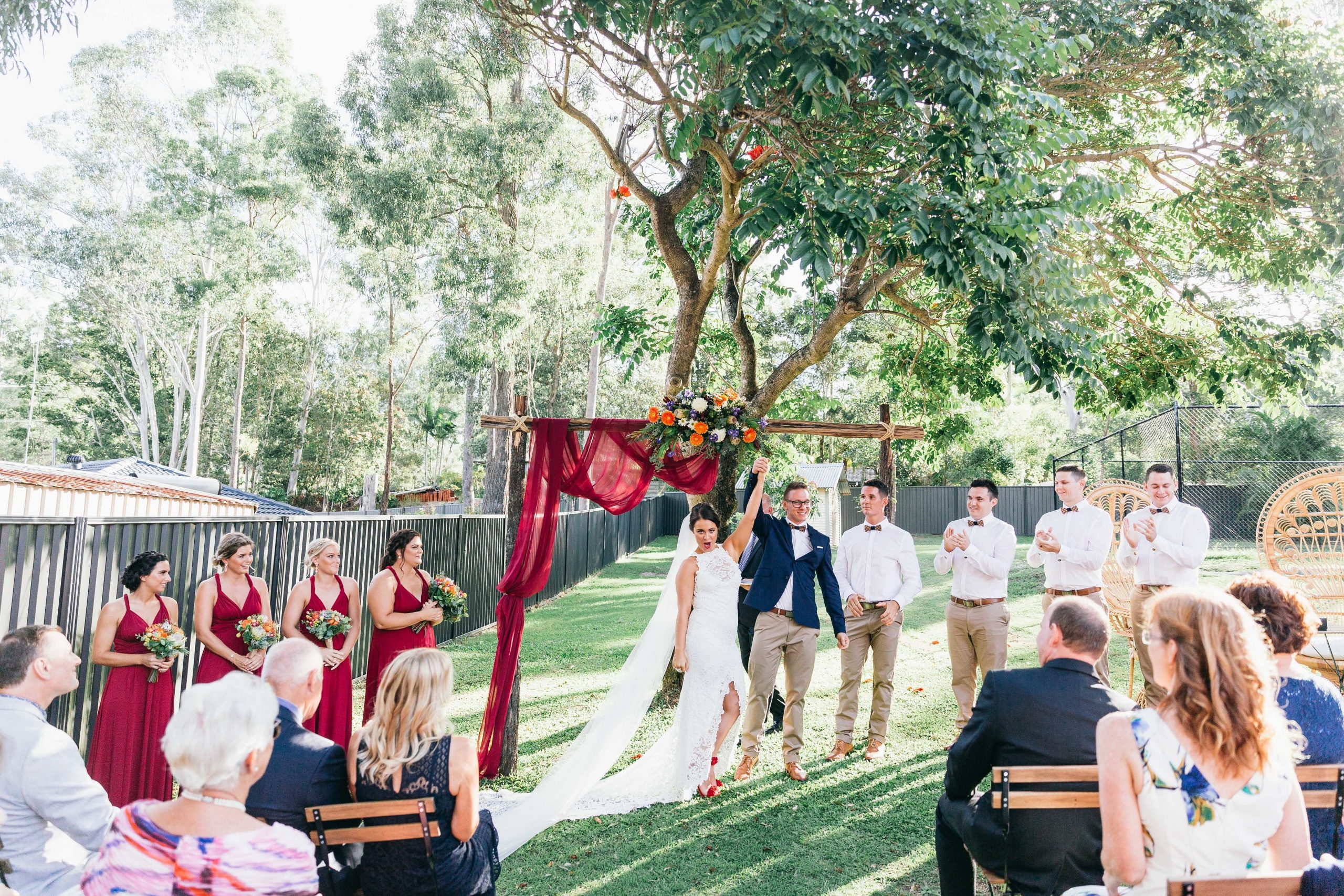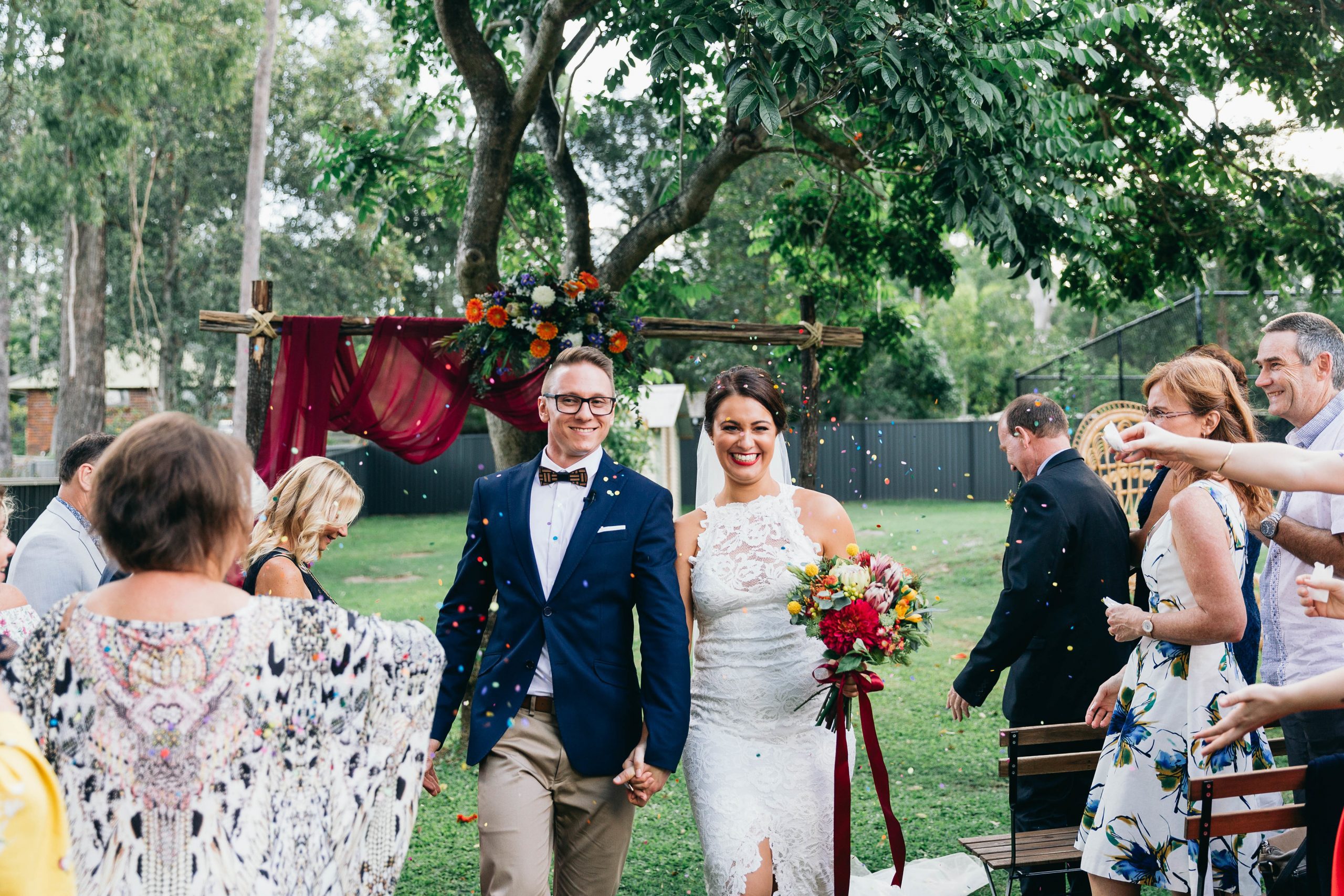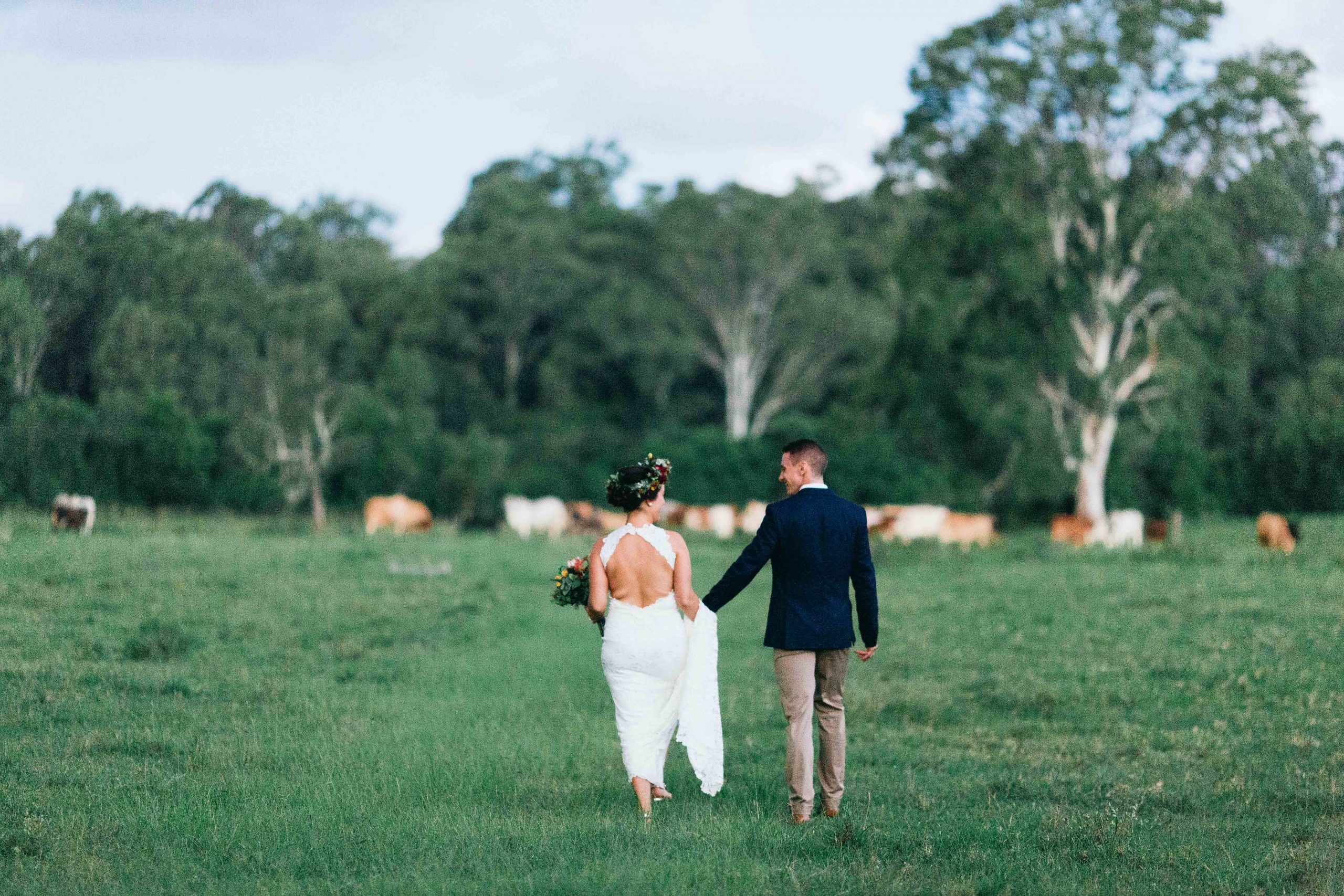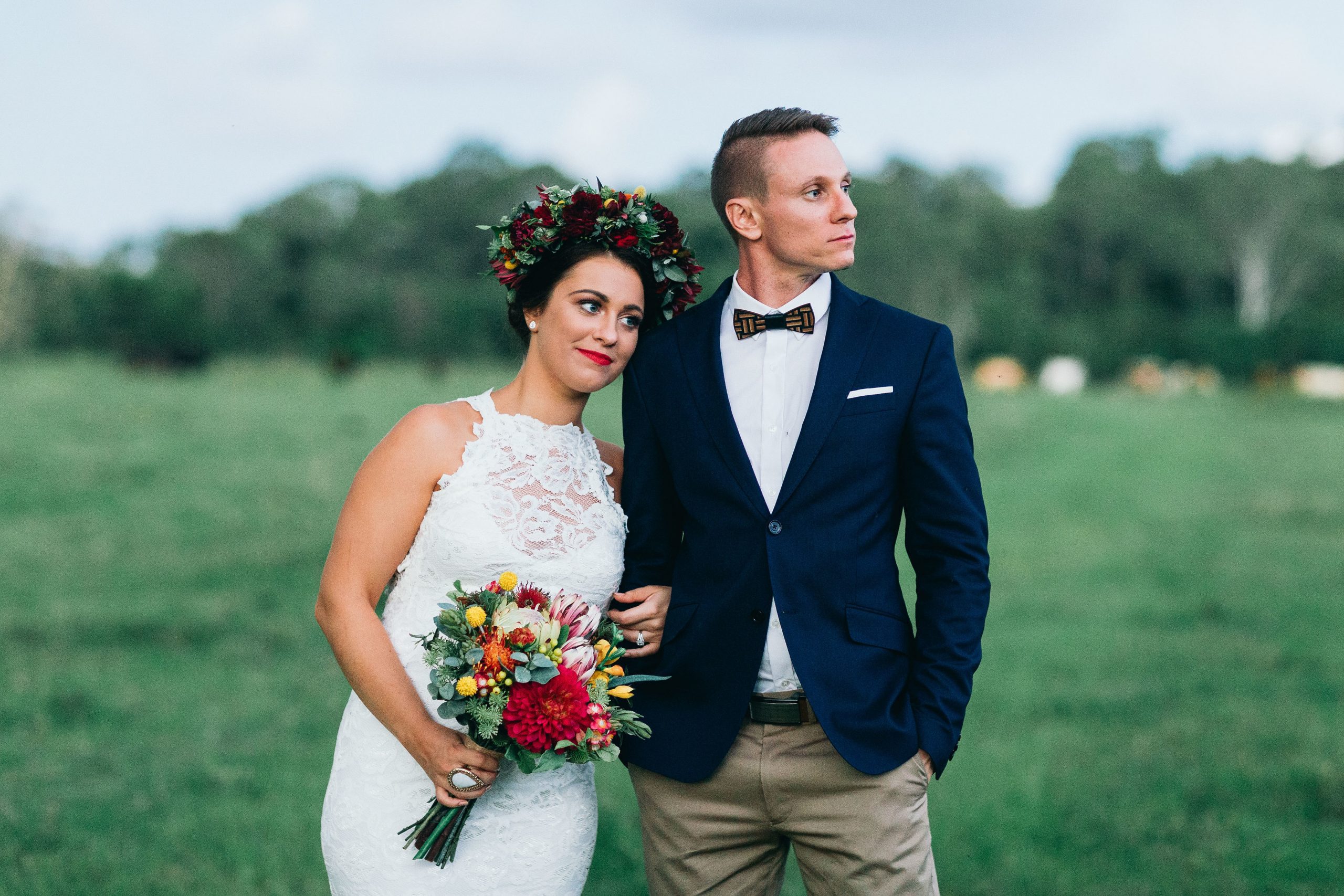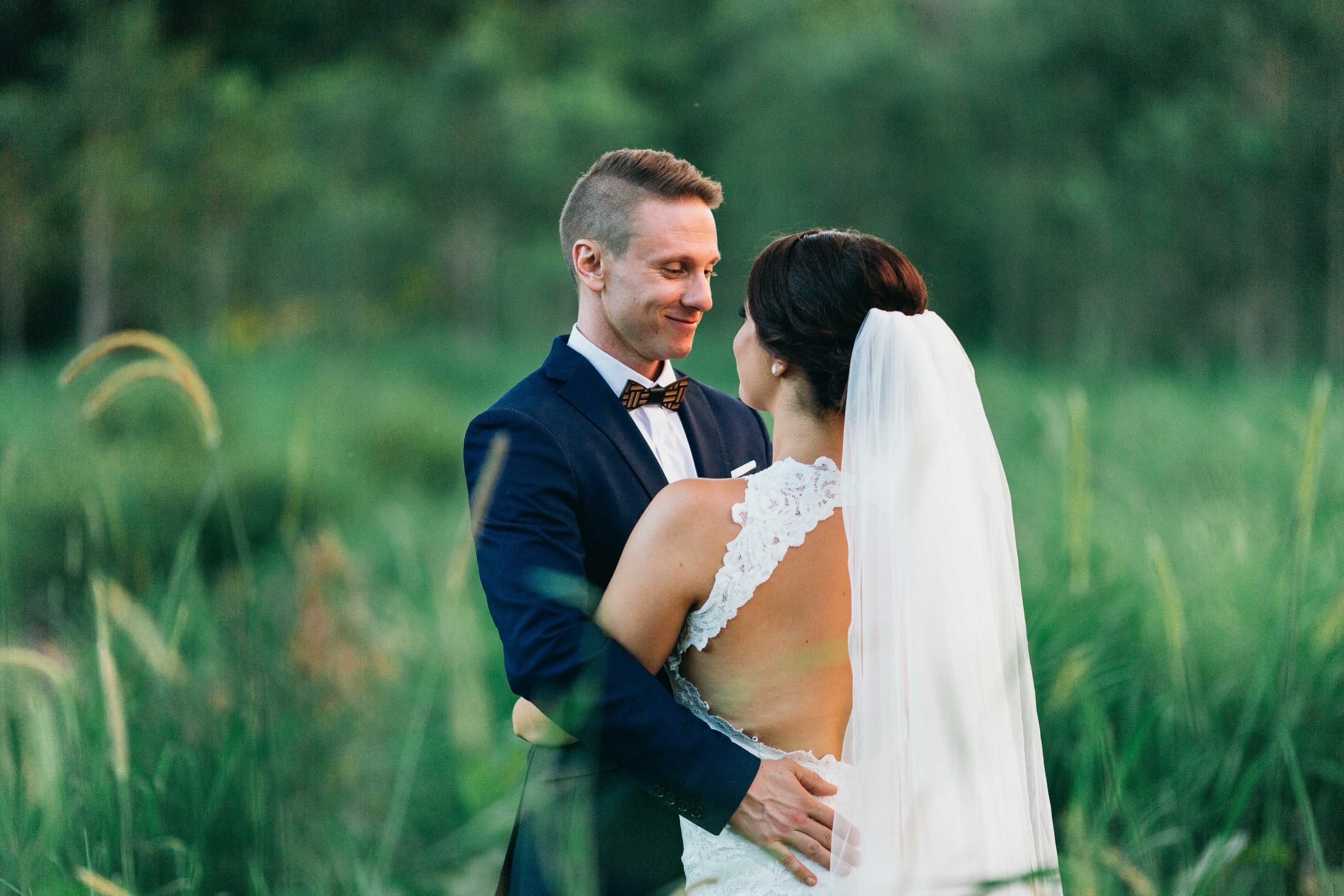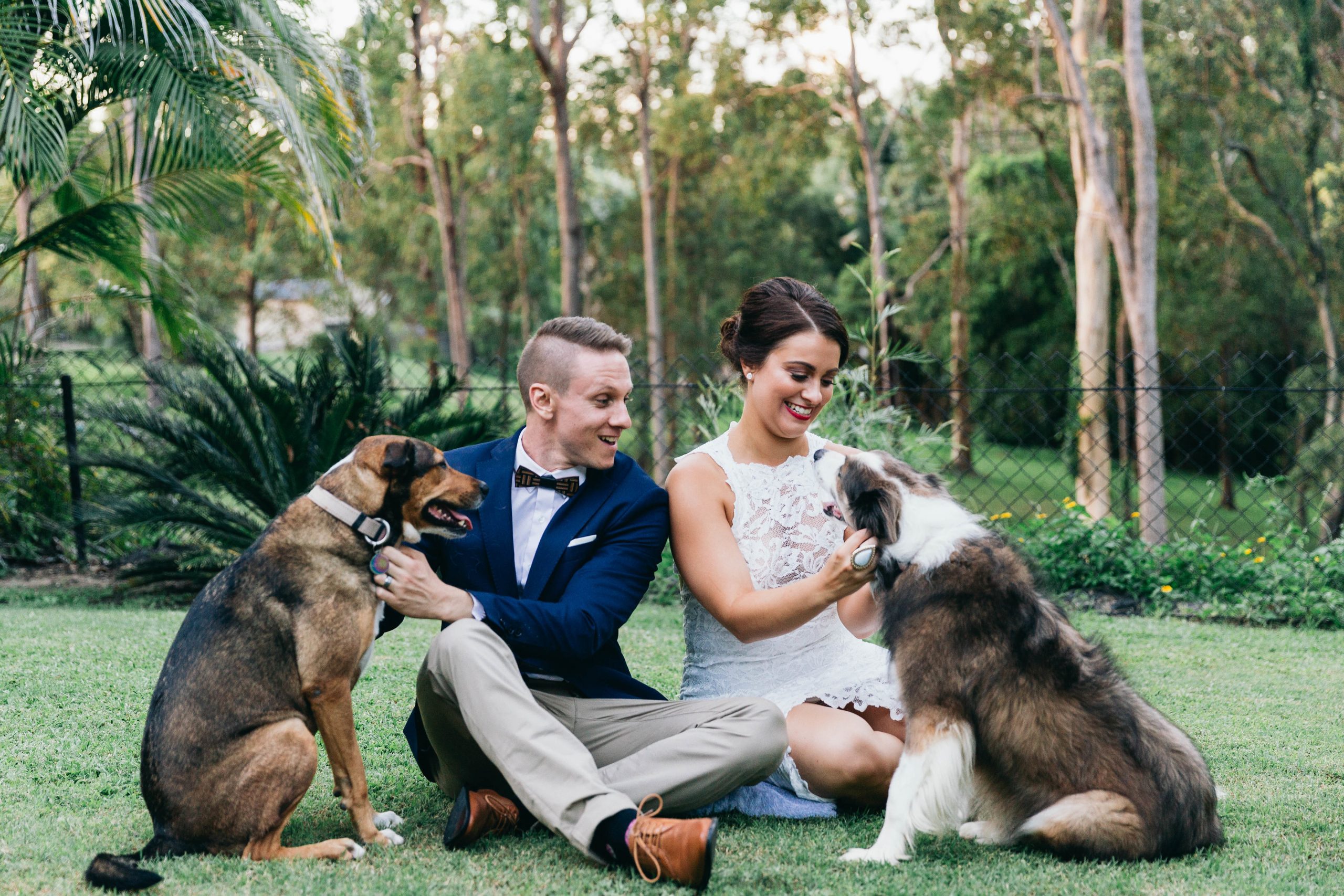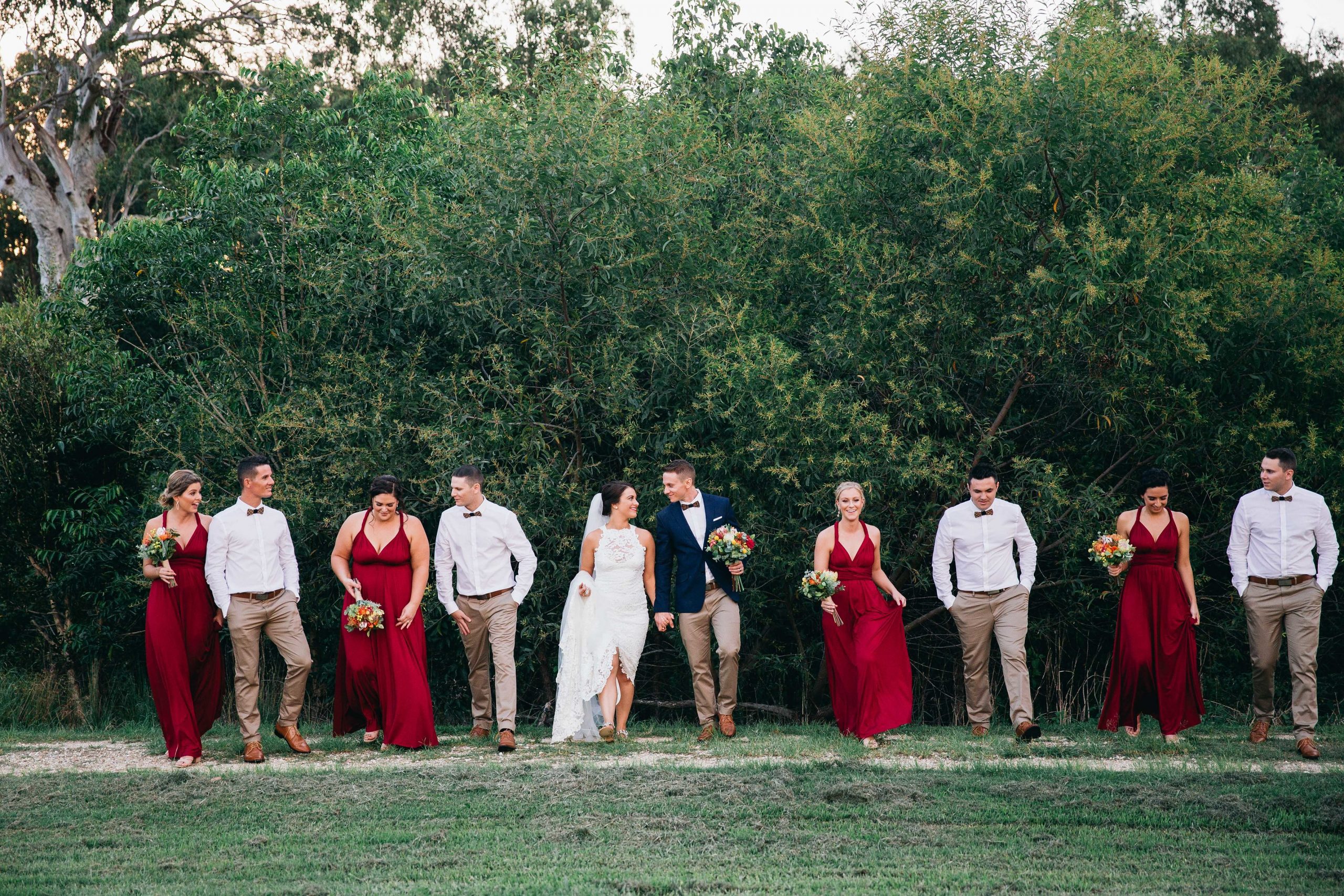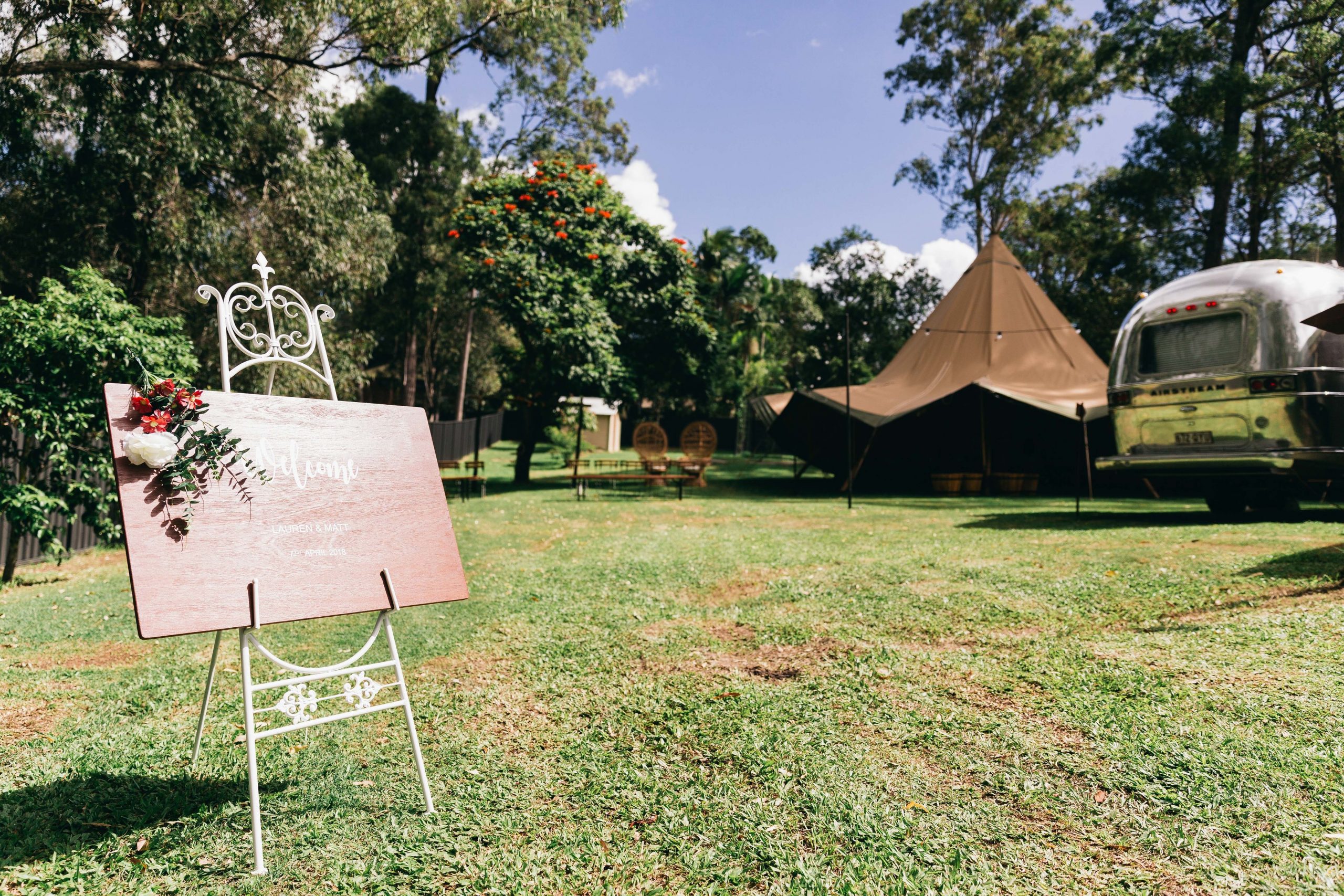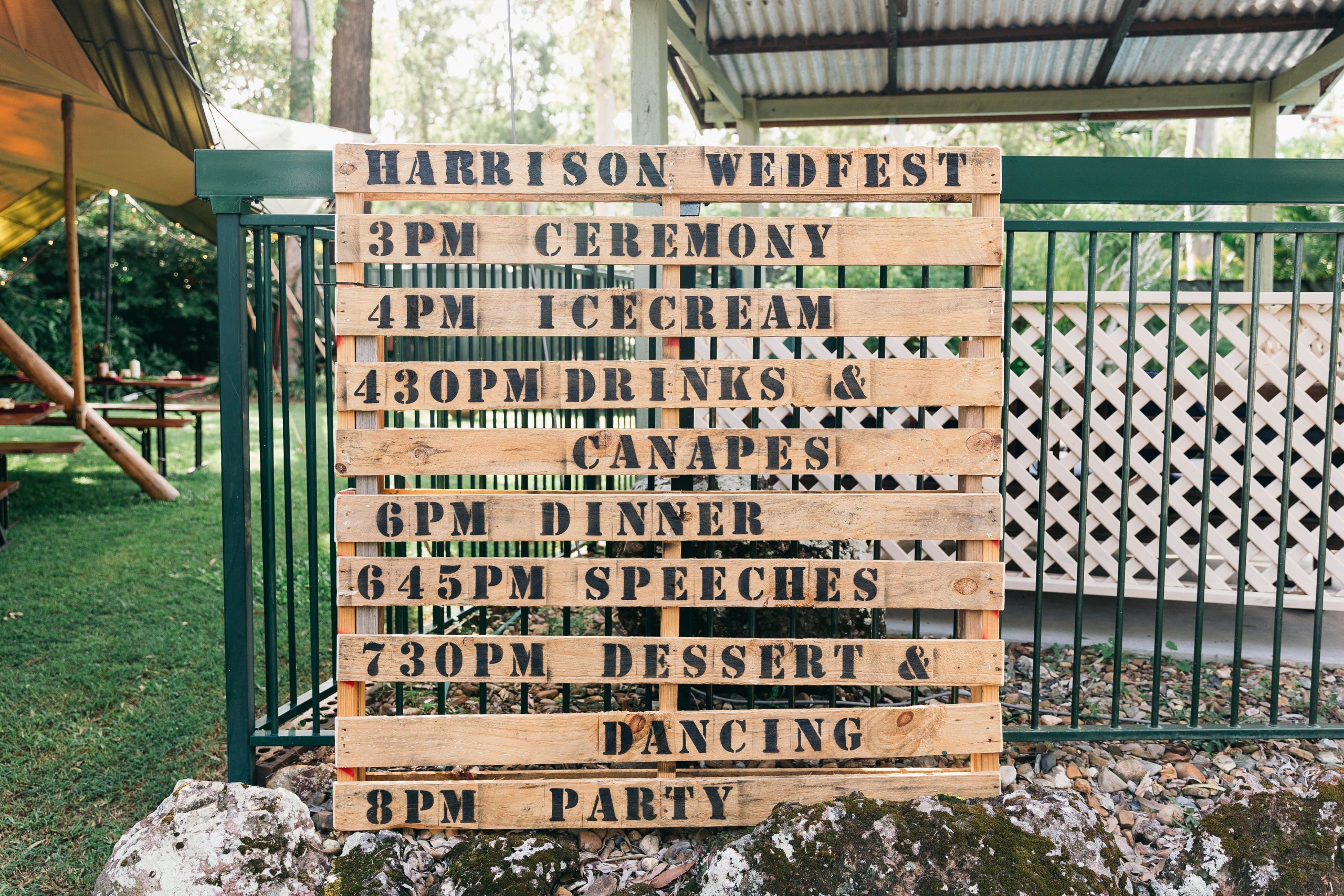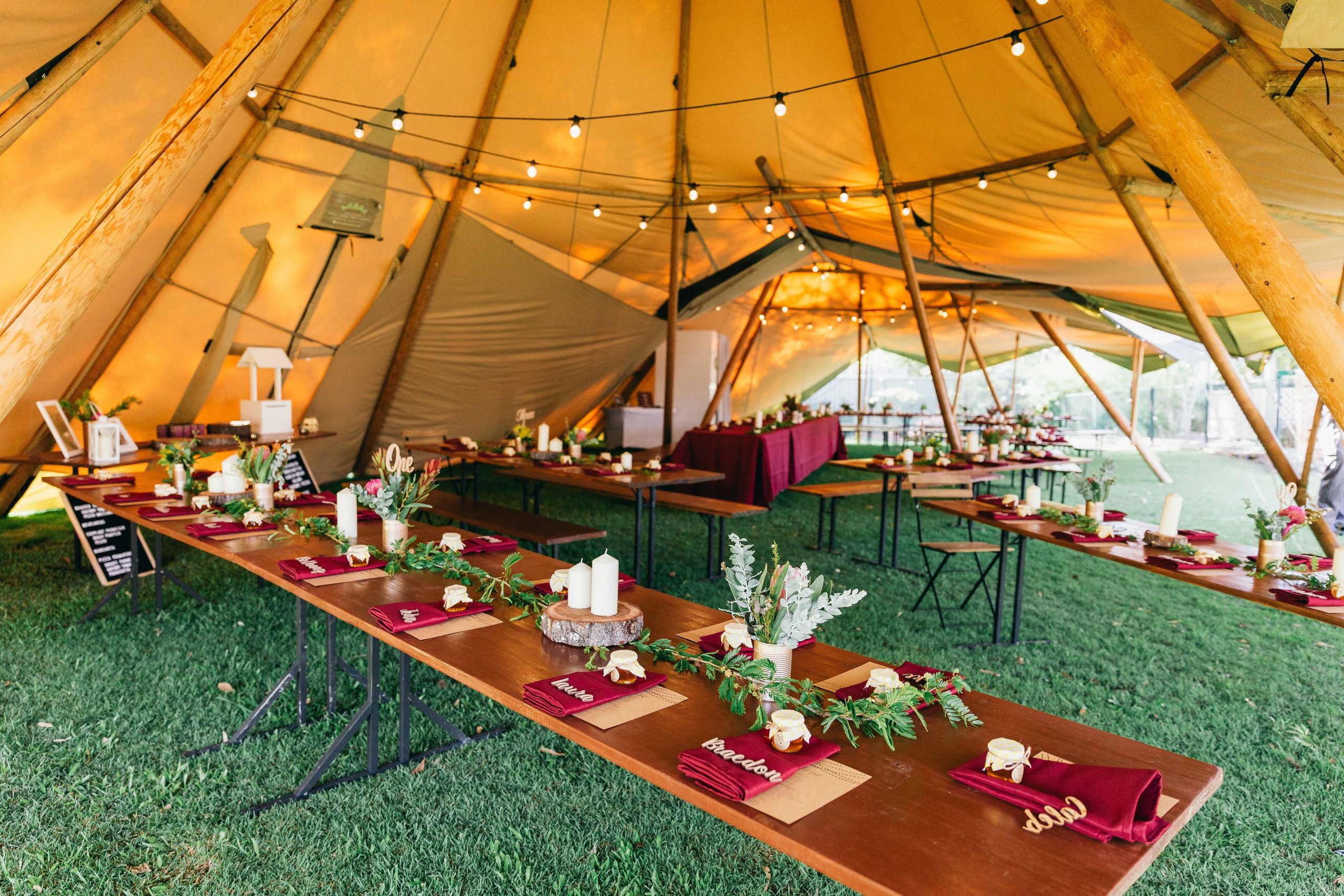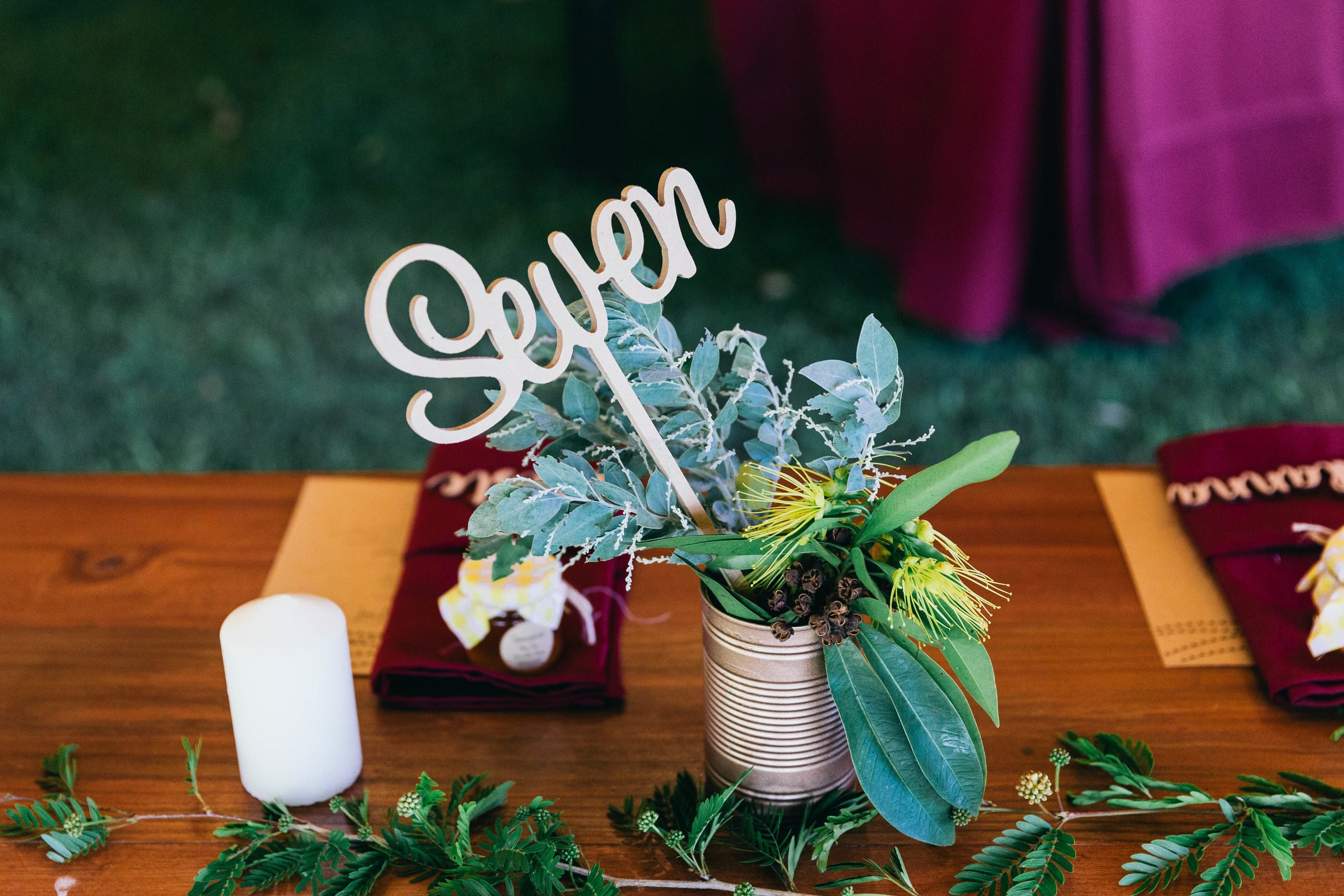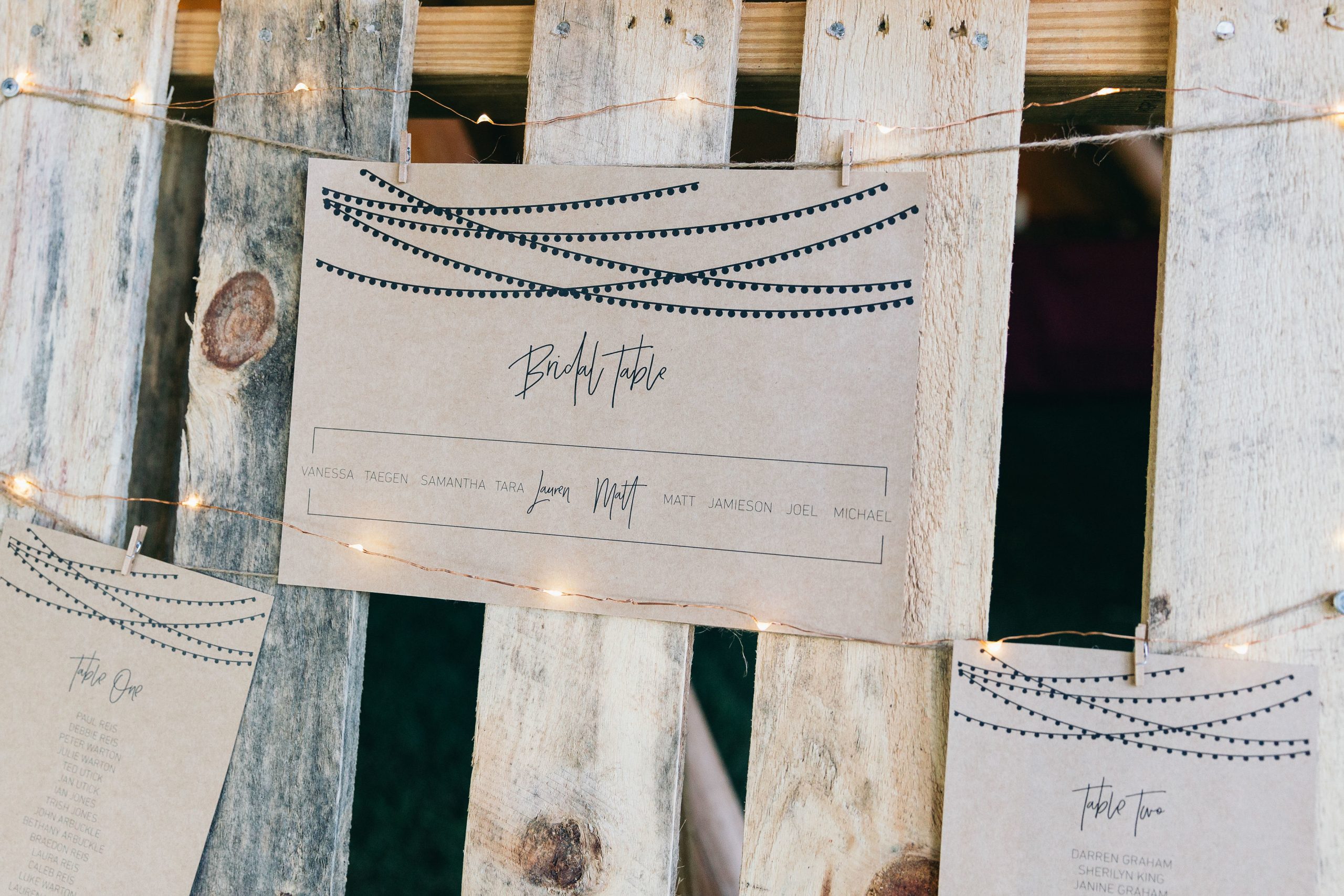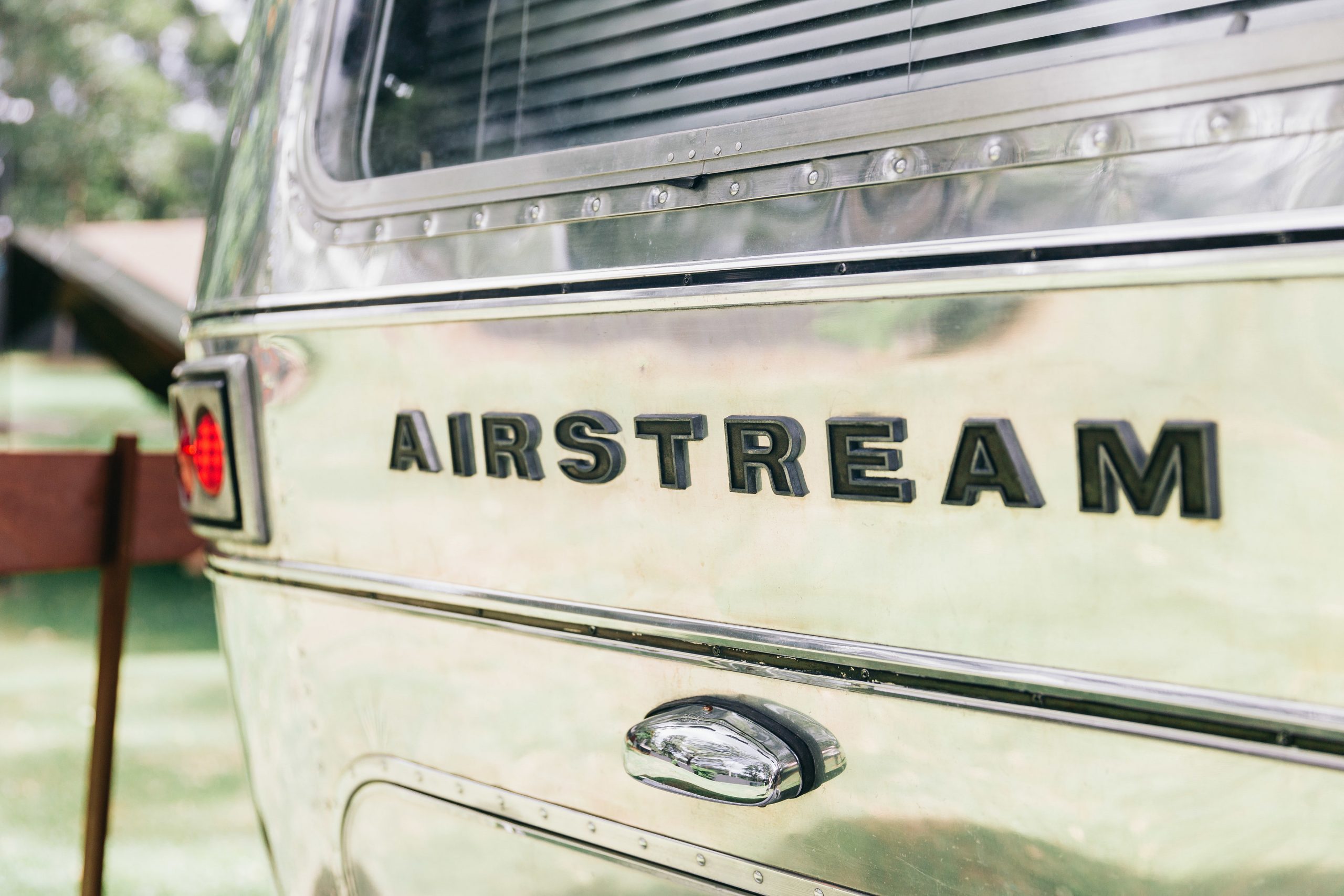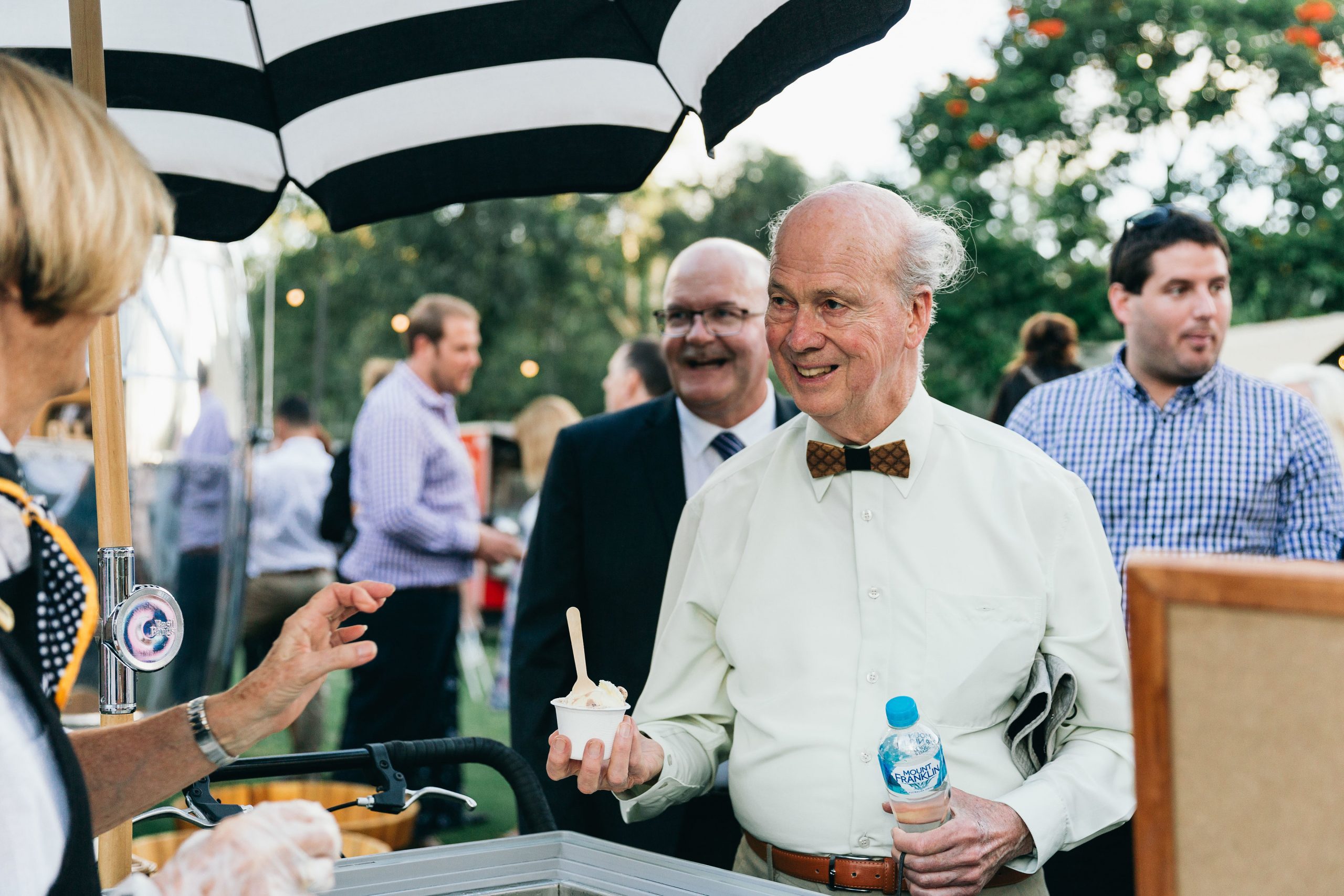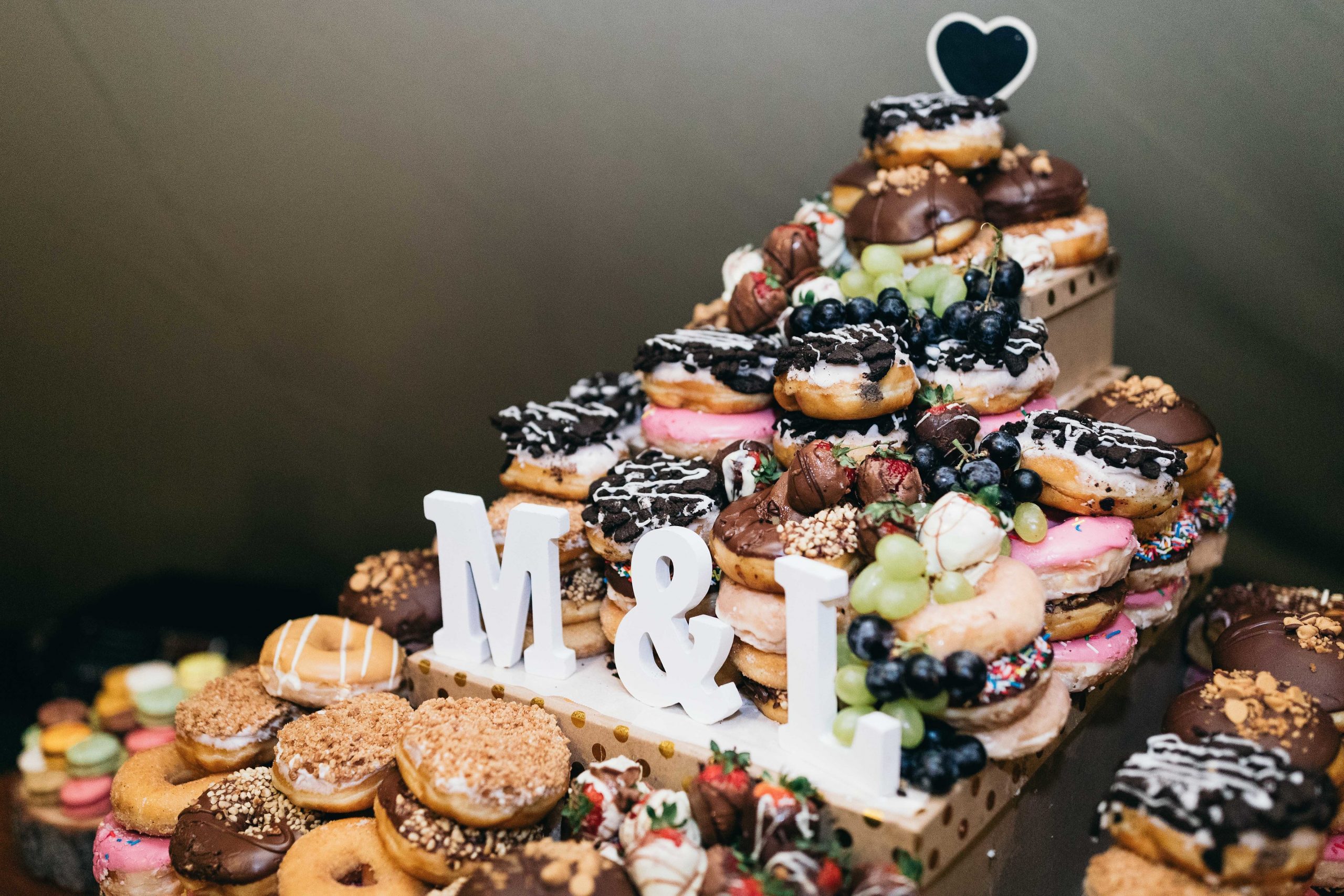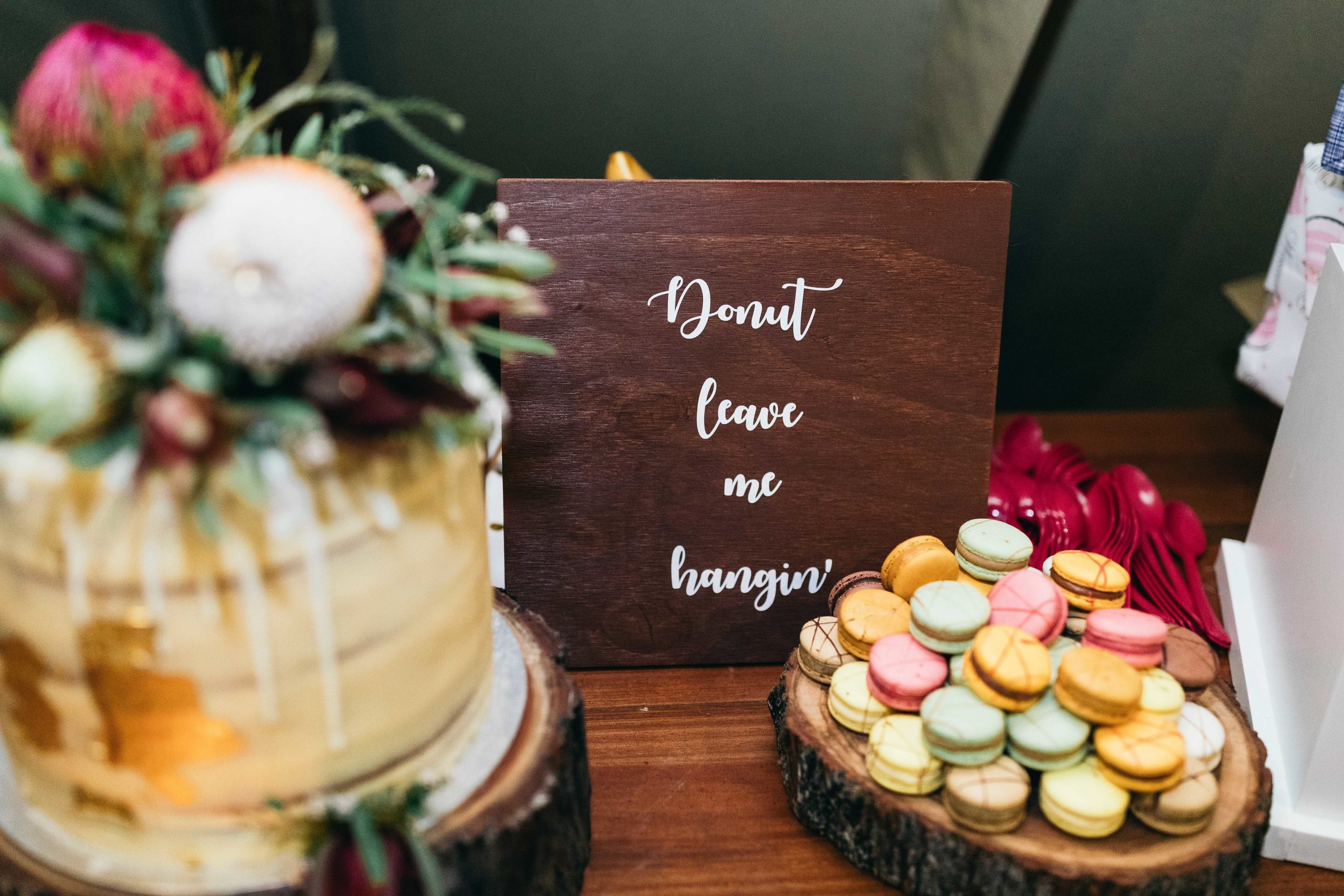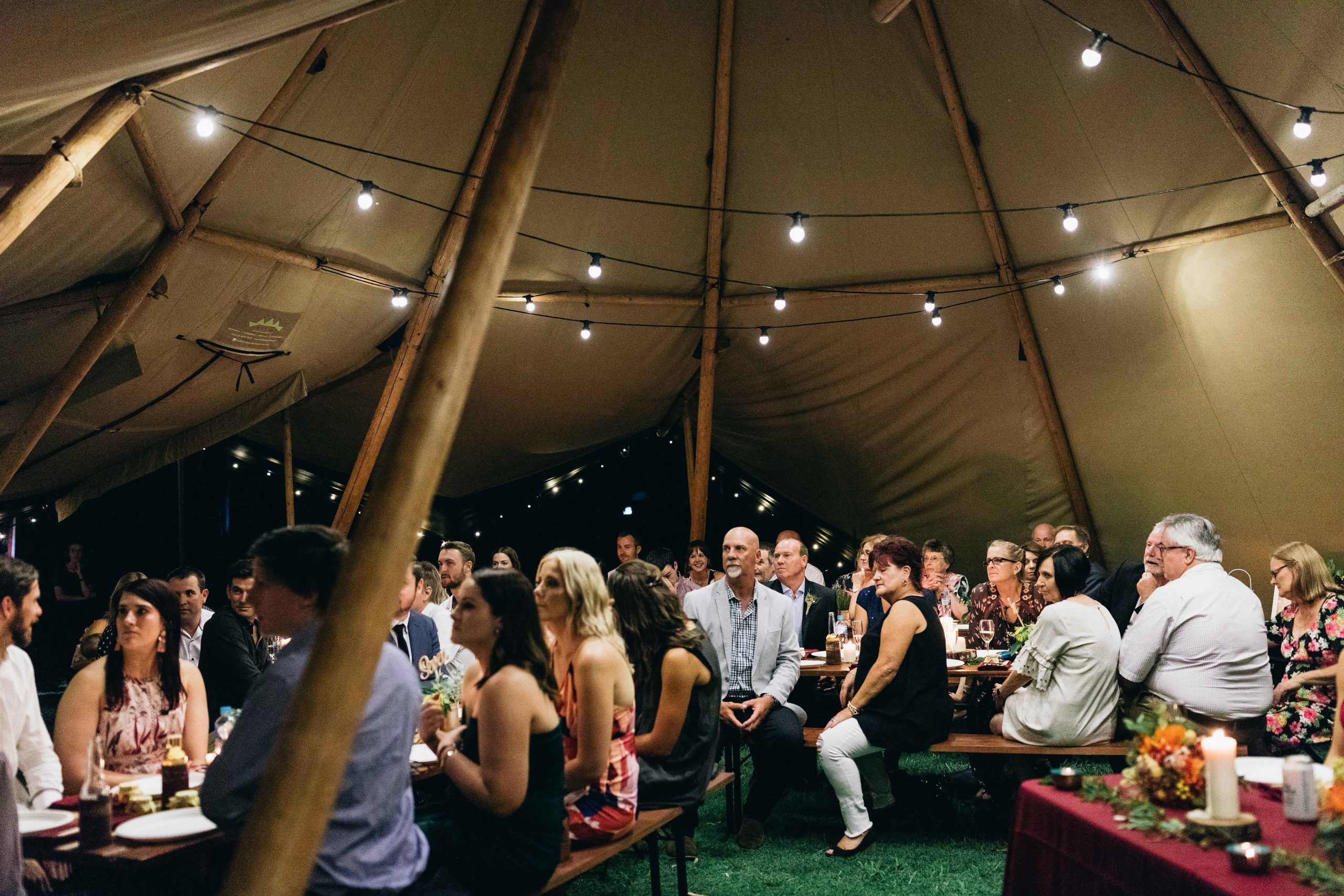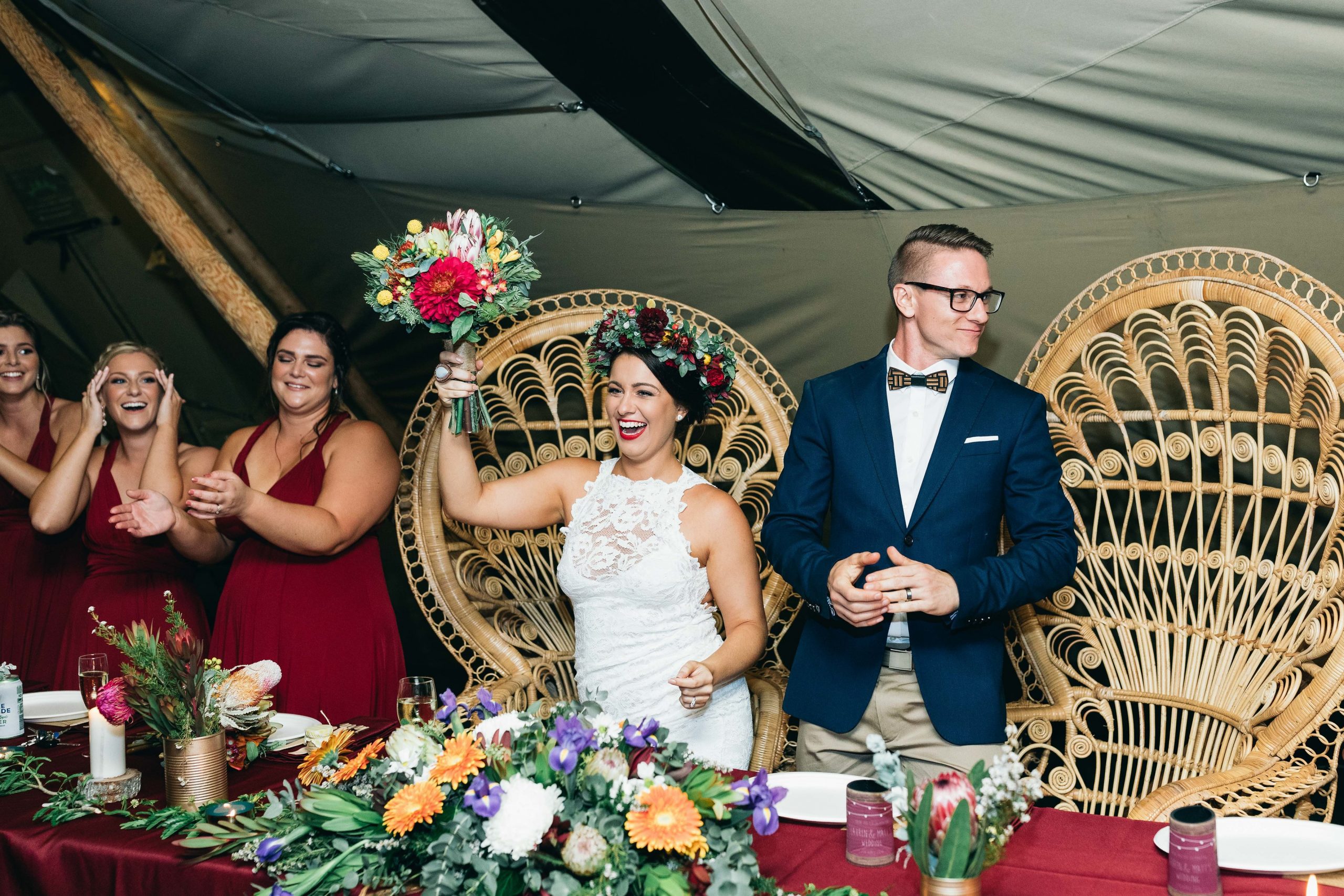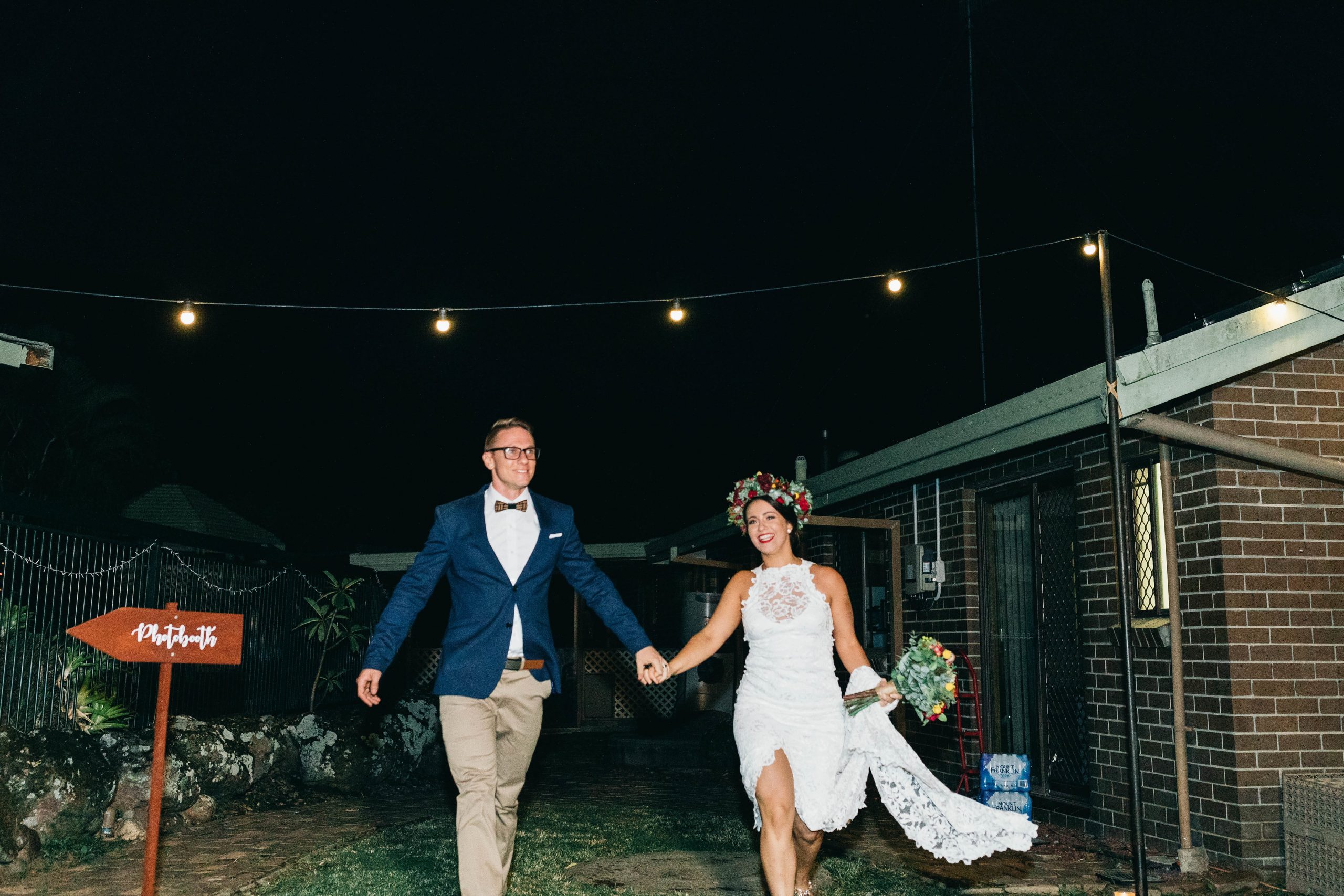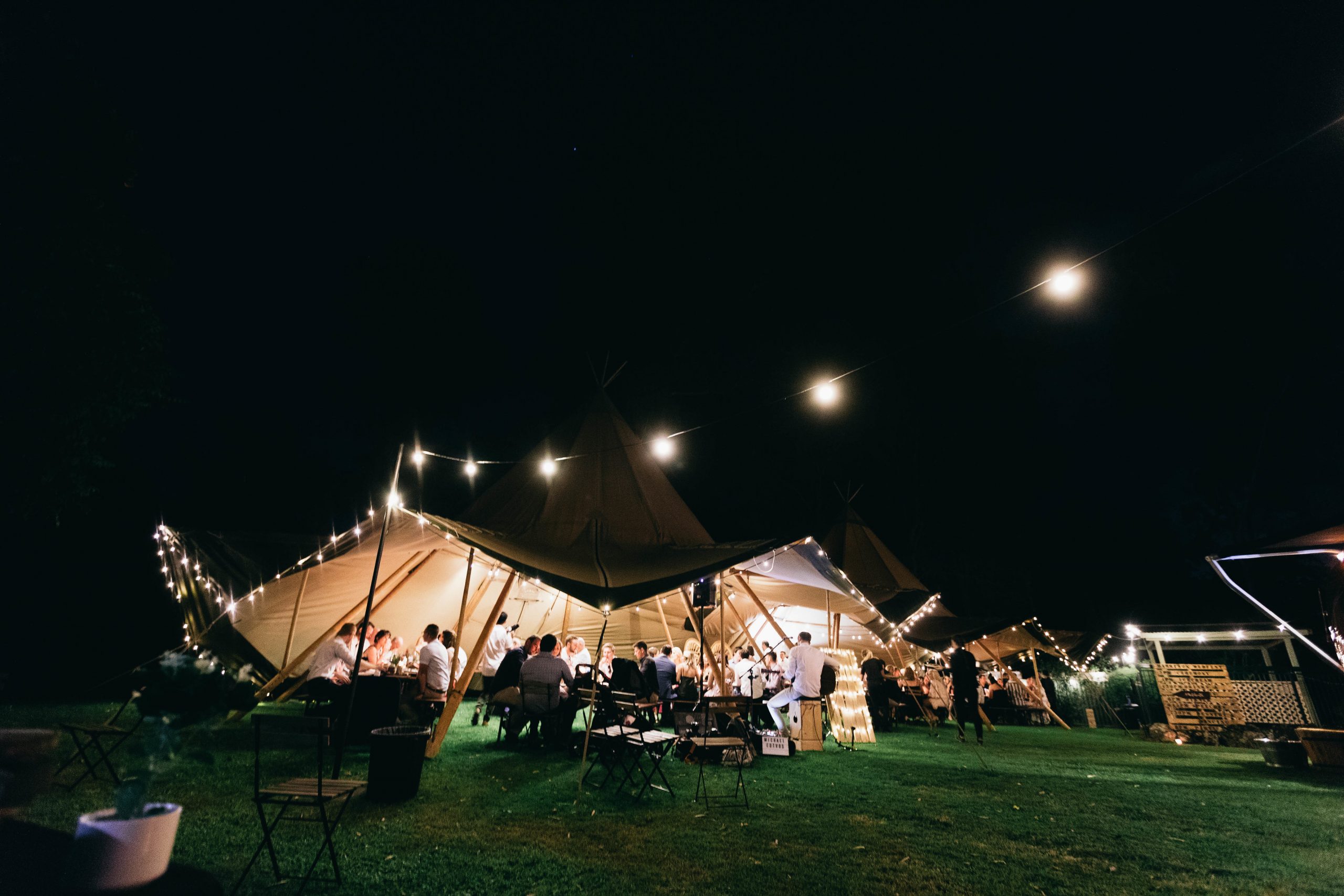 Don't miss more beautiful backyard weddings on our blog.
SaveSave
SaveSave