You've got to see this amazing Mexican Fiesta Wedding!
Rachael and Mitch said they're 'I dos' on the grounds of Somerset Sunset, a stunning property in the picturesque Kilcoy countryside.
Their ceremony setup was out of this world, with vintage rugs, potted cacti and a gorgeous macramé arbor draped with striking blooms and greenery.
With an alluring boho/Mexican theme, and a touch of vintage, the tables were set under the stars and dressed with vibrant Serape blankets, succulents and candles, the colours a stunning contrast to the surrounding landscape.
Beneath one of our large Kata Tipis the reception was complete with a rockin' dance floor, live music, and of course, a Jager Bomb bar, which definitely livened things up on the dance floor!
This wedding was an amazing way to celebrate the marriage of two beautiful souls, and totally embraced the relaxed festival vibe Rachael and Mitch were looking for. Salud!!!  
Here's a glimpse of Mitch and Rachael's dreamy day:
Tell us about the moment you and your partner first met? You know when people say it's a long story – well it really is. I'll tell you the boring, short version – we met at a nightclub and quickly realised our best friends were sleeping together (dating each other). He was drunk, I wasn't (it was love at first sight for him haha).
How did you know a tipi wedding was for you? We always loved the thought of a tipi wedding because it reminded us of a festival and that was the vibe we were going for. It fit in well with our boho/Mexican theme.
What styling tips are a must for the tipis?  We loved the tipi bare – I don't think any styling is needed, but the fairy lights set the mood, and I loved seeing the tipis with greenery hanging inside.
Did you have a budget in mind, and did you stick to it? Everyone has a budget until they start booking things, haha. No, we had a budget and only went $3000 over, so we were pretty happy with that.
How do you describe your style and where did you find your inspiration?  My style was pretty similar to my house- a bit of everything, and it just works. Though typically people would describe it as styles of boho, rustic and vintage. Pinterest was my best friend, second real weddings and Hello May, and of course a lot of inspiration came from others' posts on Facebook (a lot of stalking haha).
What was one of your favourite highlights from your wedding?  Walking down the isle to see my man becoming emotional. The vows, the kiss, EVERYTHING about the ceremony. Then of course JAGER BOMBS!
Is there anything you would have done different, and if so what?  There's nothing I would have changed, because the little things that didn't go to plan made the day. The most important thing to remember is that no matter what, at the end of the day you'll be husband and wife.
Do you have any advice for other couples planning a tipi wedding? If you're planning a tipi wedding – you are COOL and are obviously wanting a chilled/less traditional wedding, but a PARTY at the same time. So having said that – one TIP: Open bars = loose wedding, shirtless men on the dance floor and a WHOLE lot of fun. Enjoy it, remember to EAT before you down all that alcohol.
Venue: Somerset Sunset  Tipis:  Gold Coast Tipis Furnishings: DIY and Berry Vintage Photography: Megan Kelly Film: Red Door Studios Catering: Dios Mio Street Food Bar: DIY OPEN BAR – Beer keg/trailer hired from Loose Moose Brewery Wedding Planner/Co-ordinator: Myself with the help of others Celebrant: Russell Mort Musician: Lily Budiasa Florist: Gemma from Inspired by Love Events Styling: DIY and Gemma from Inspired by Love Events Cake: Veganyumm Dress: Made with Love Bridal – Frankie Hair: Dolls & Sailors Make-up: Dolly May Suits: Politix, Rodger David and Industrie Toilets: Hired through Bebe's Country Weddings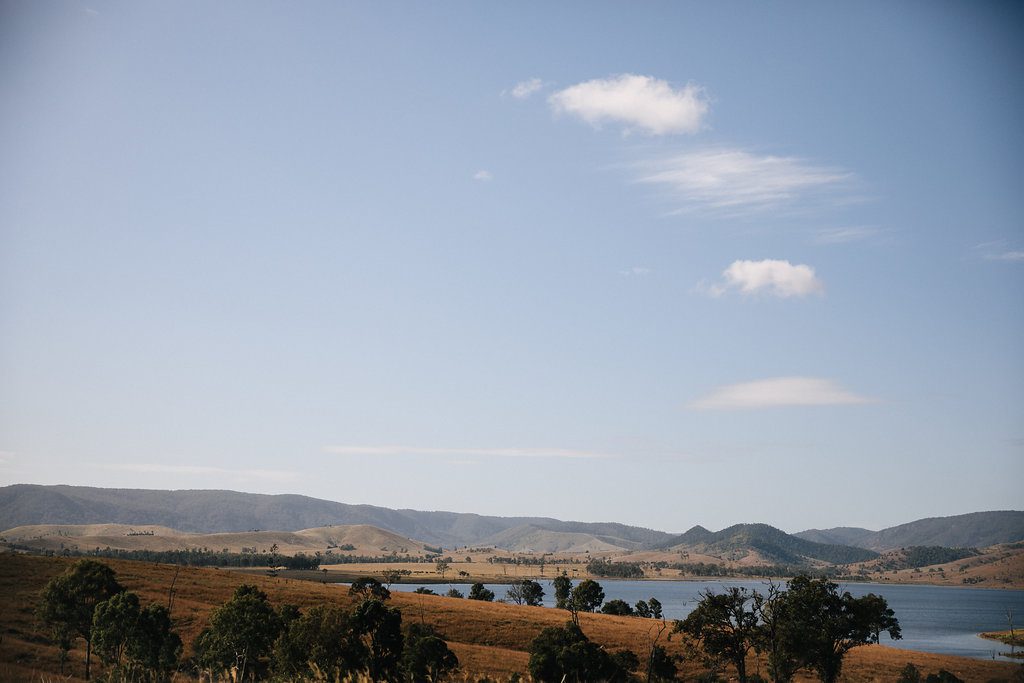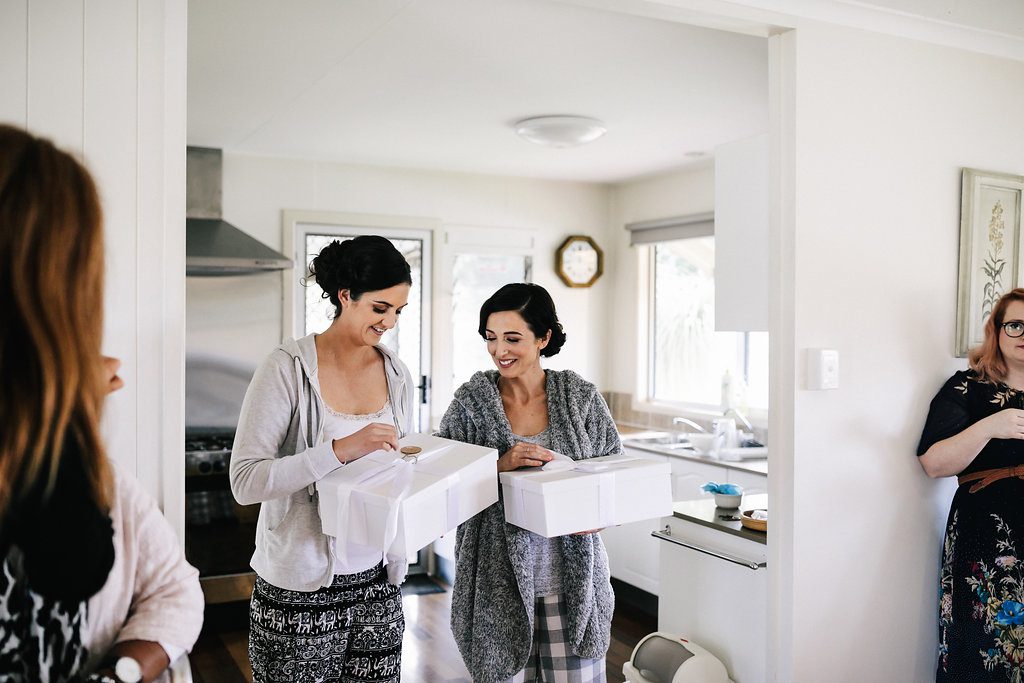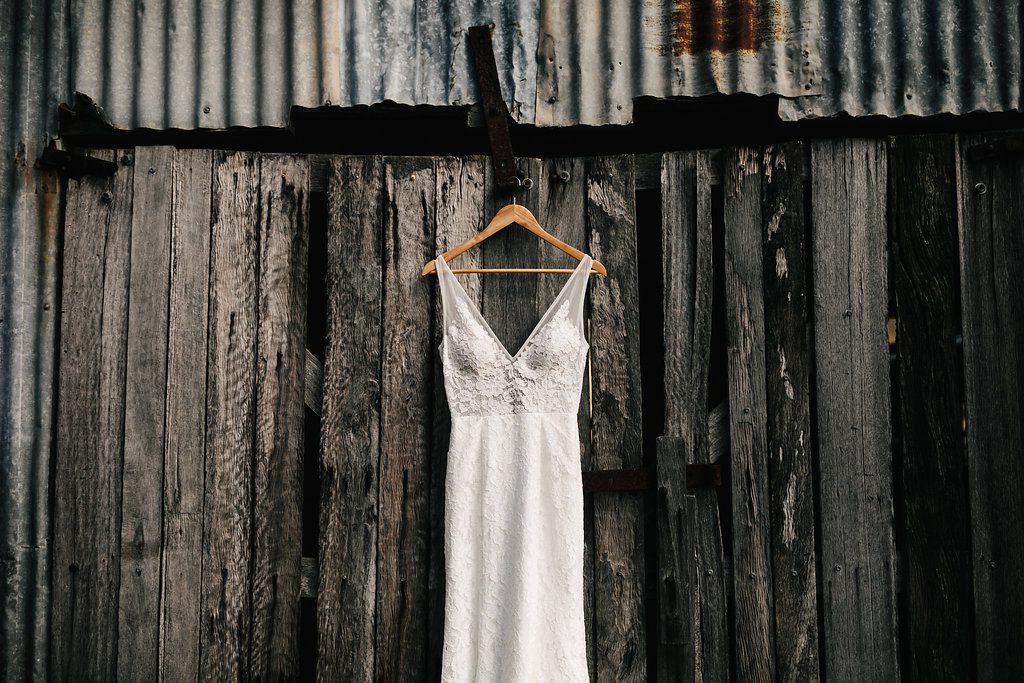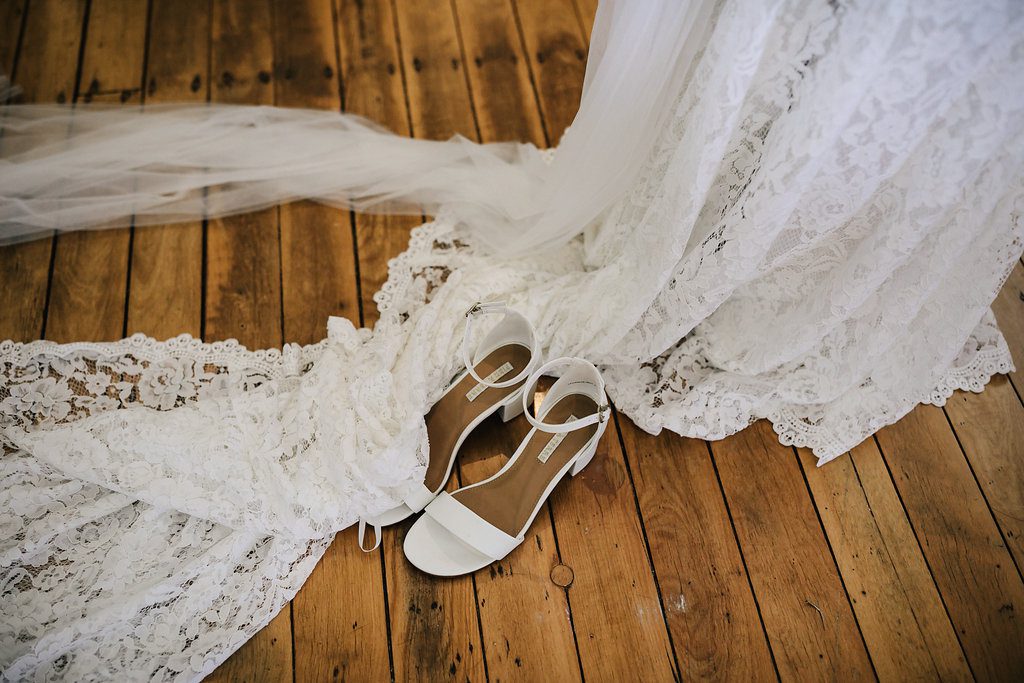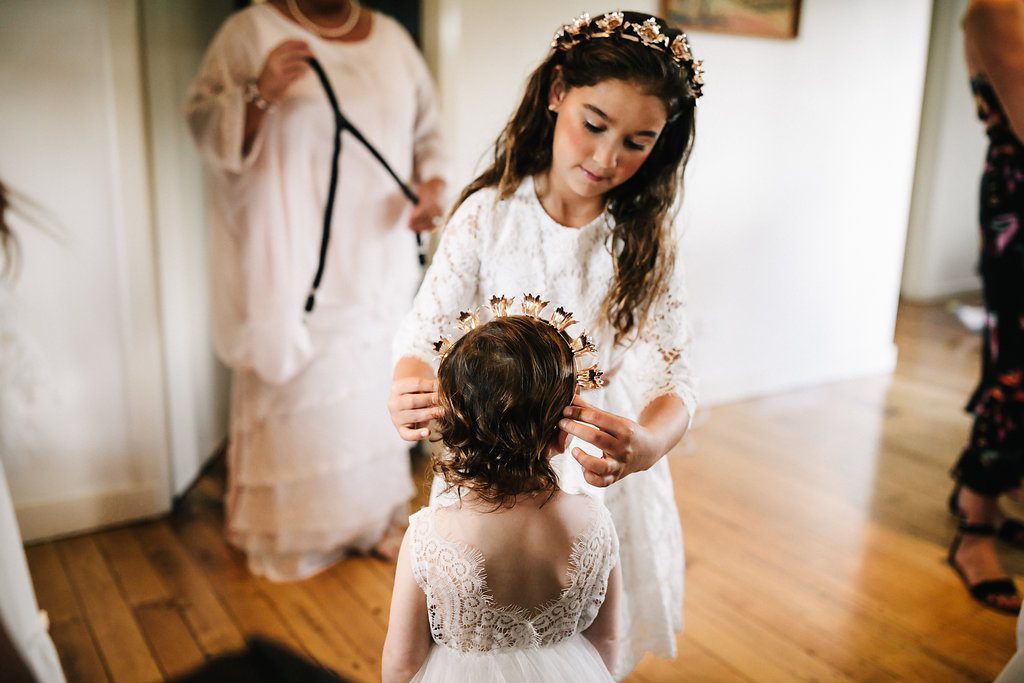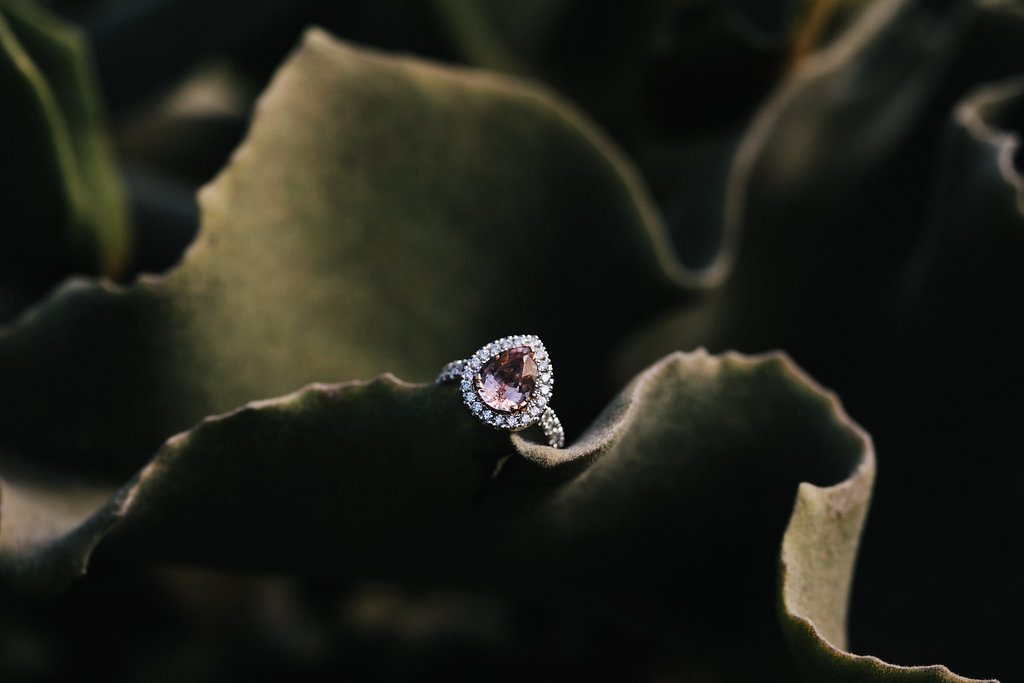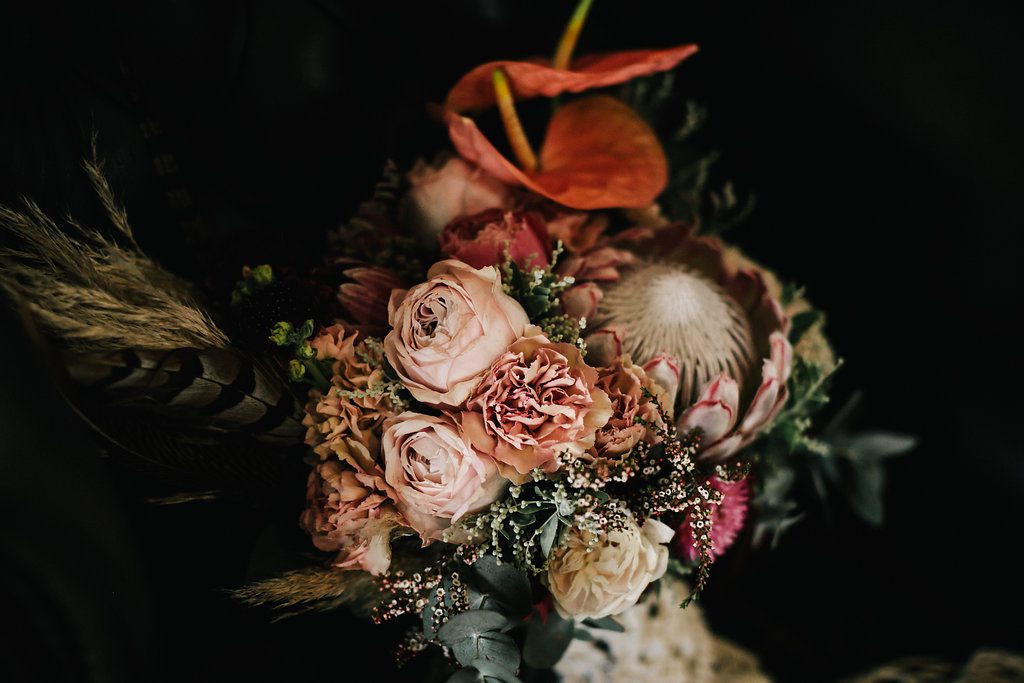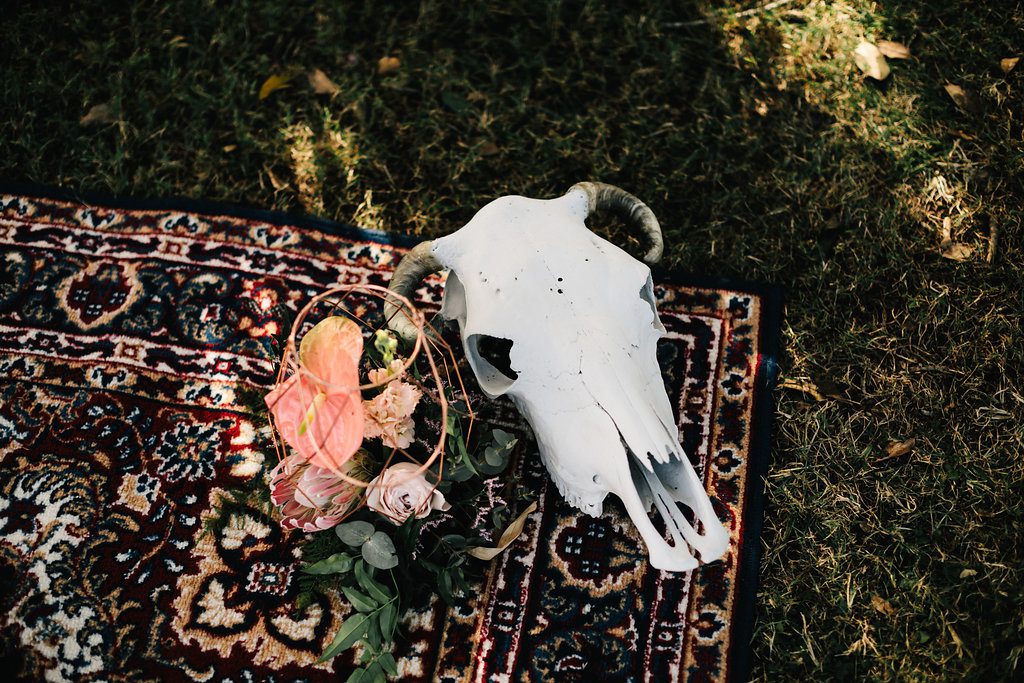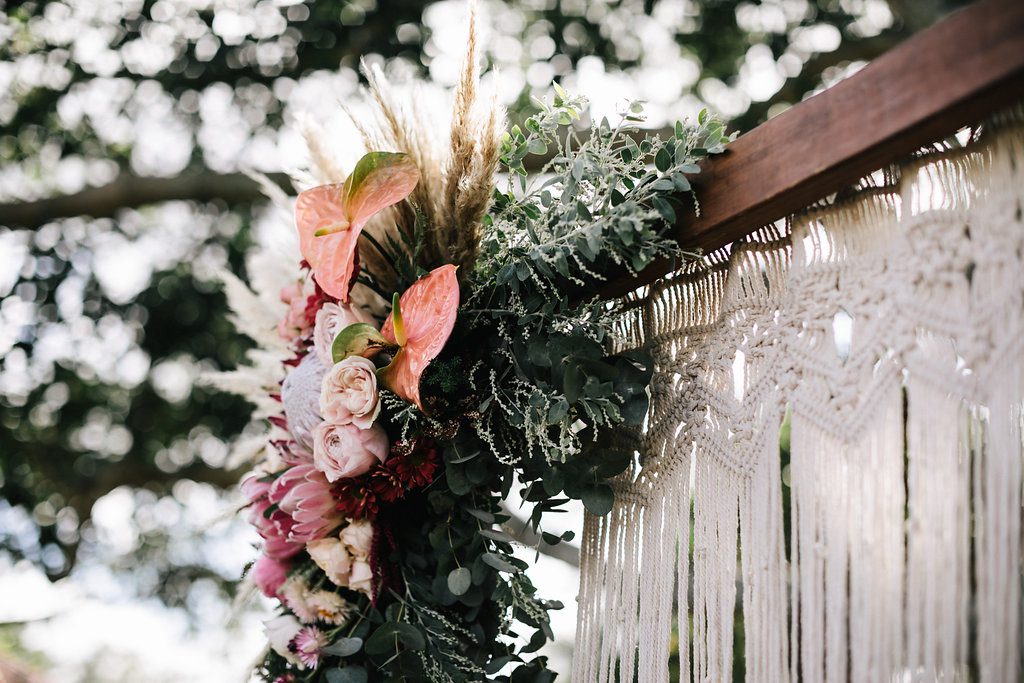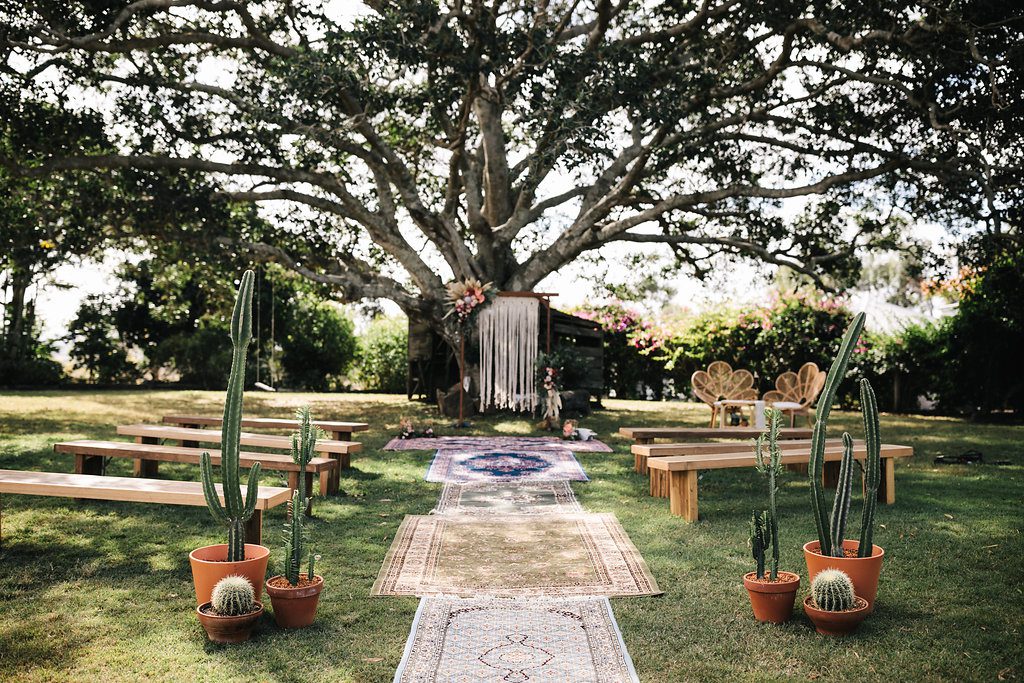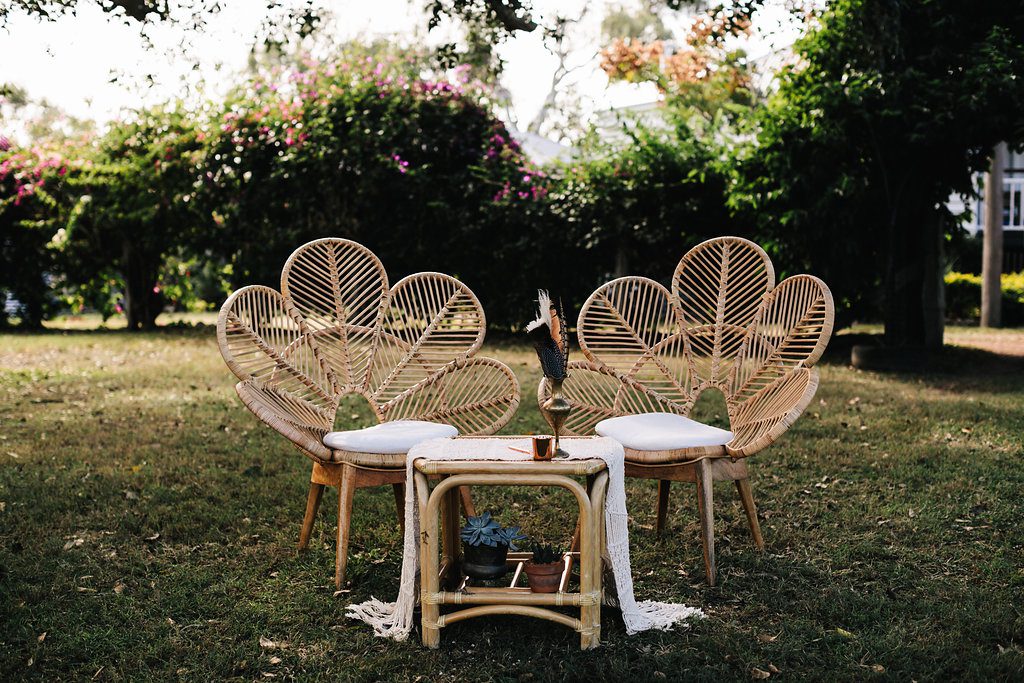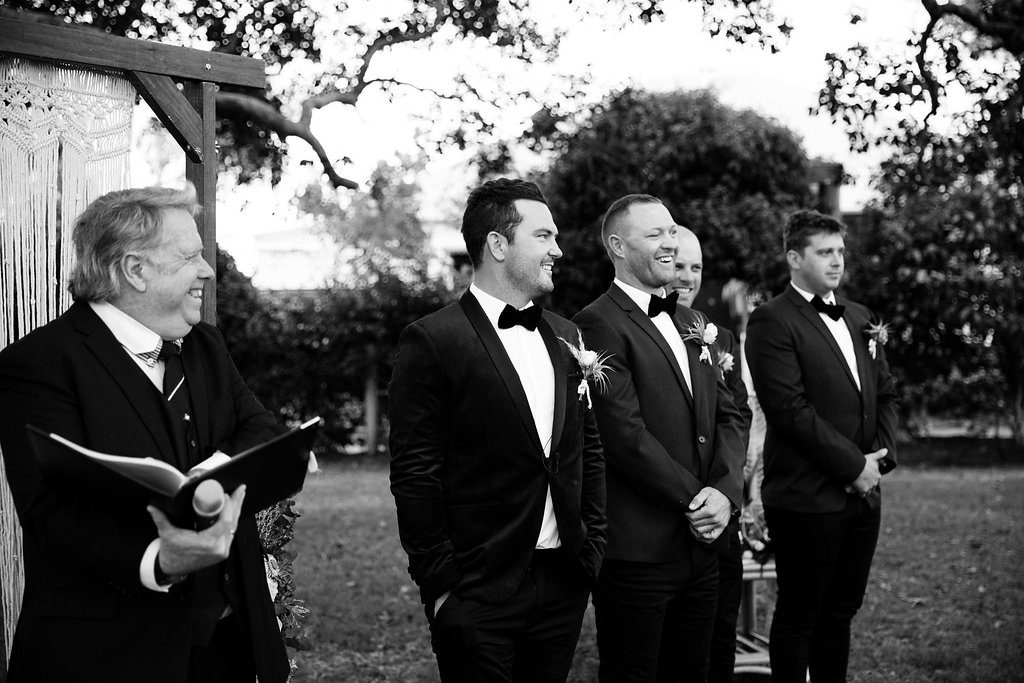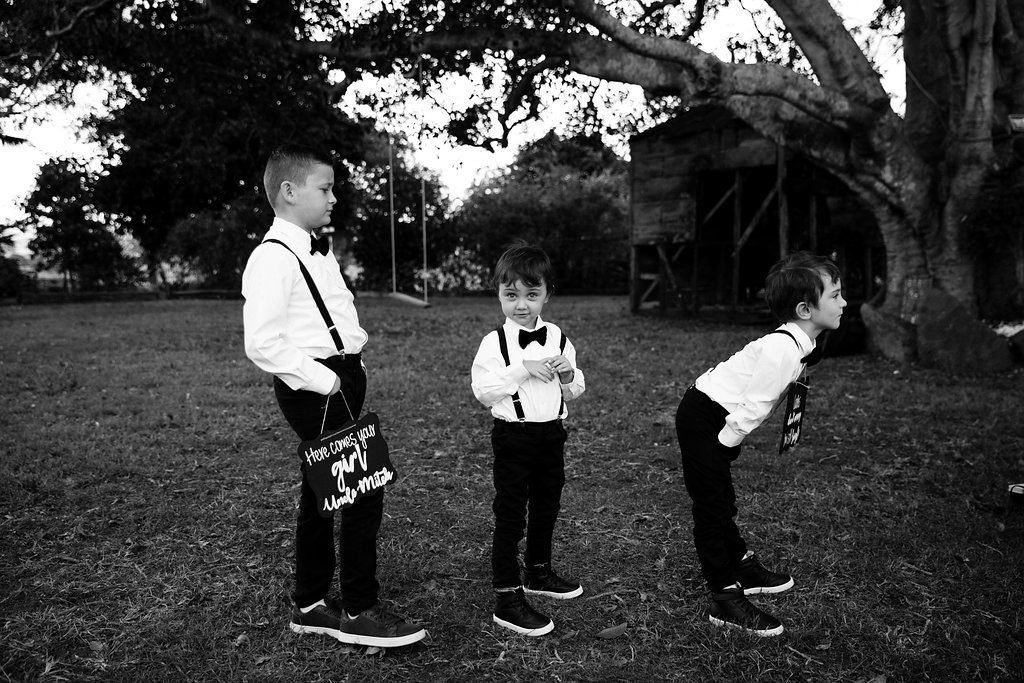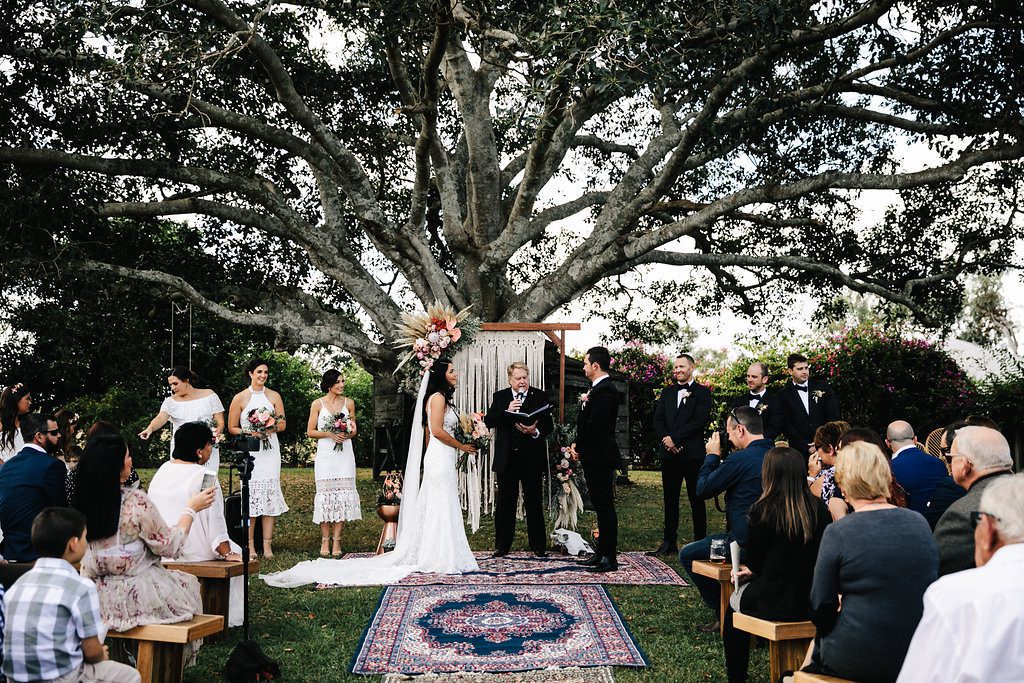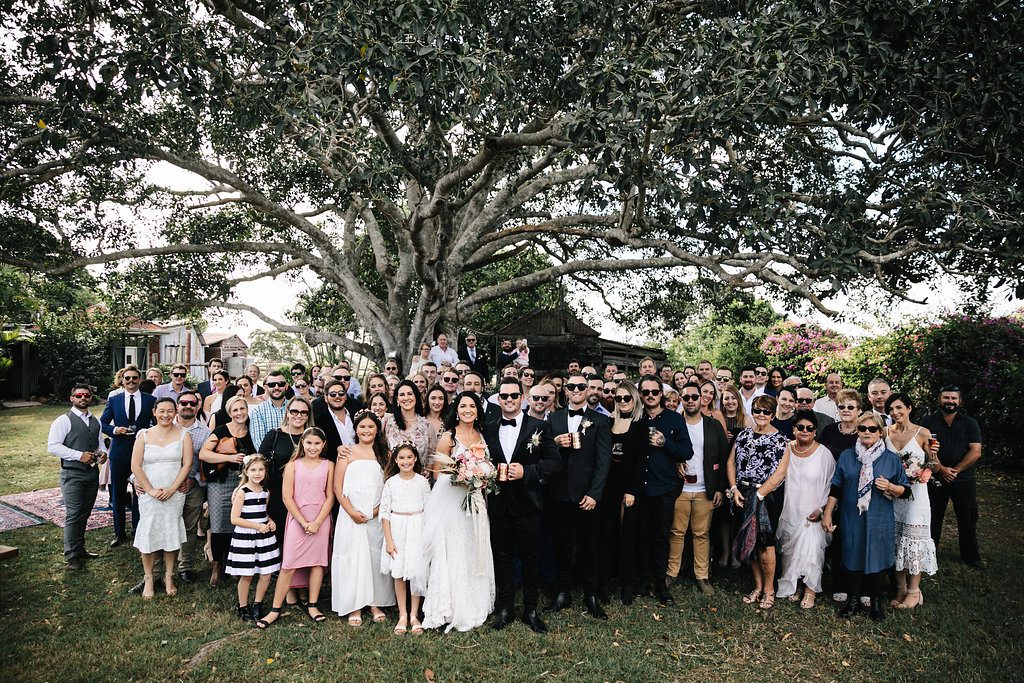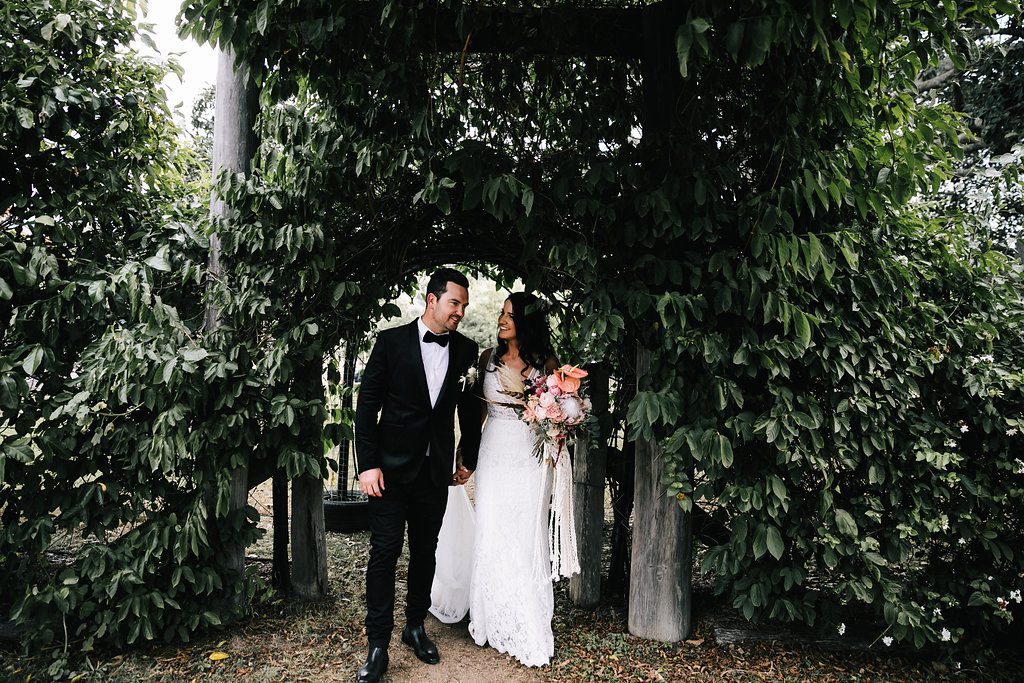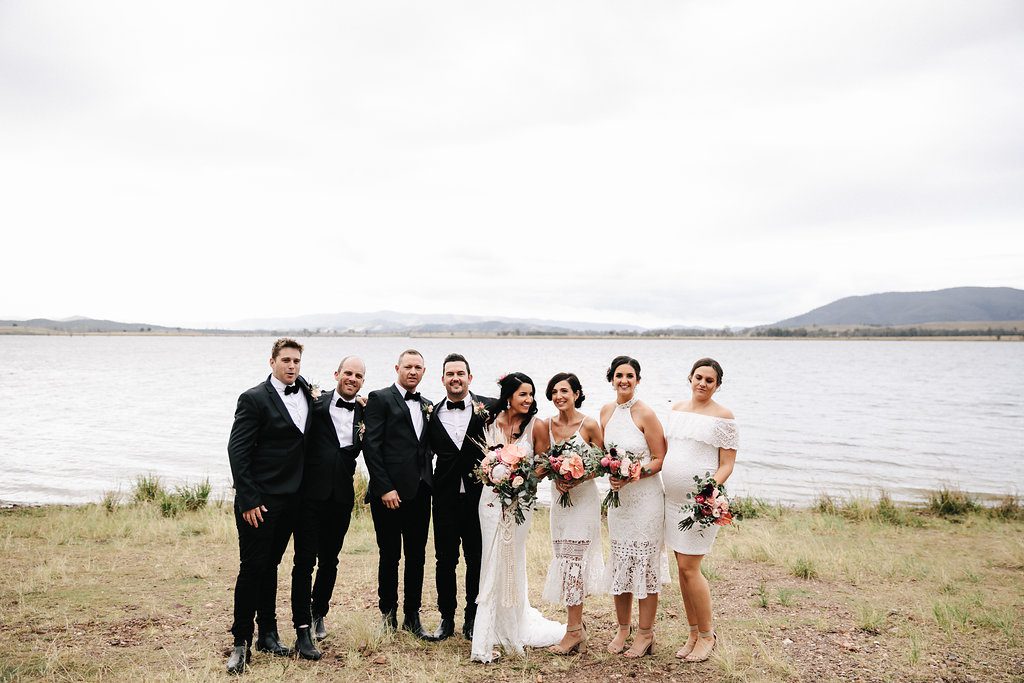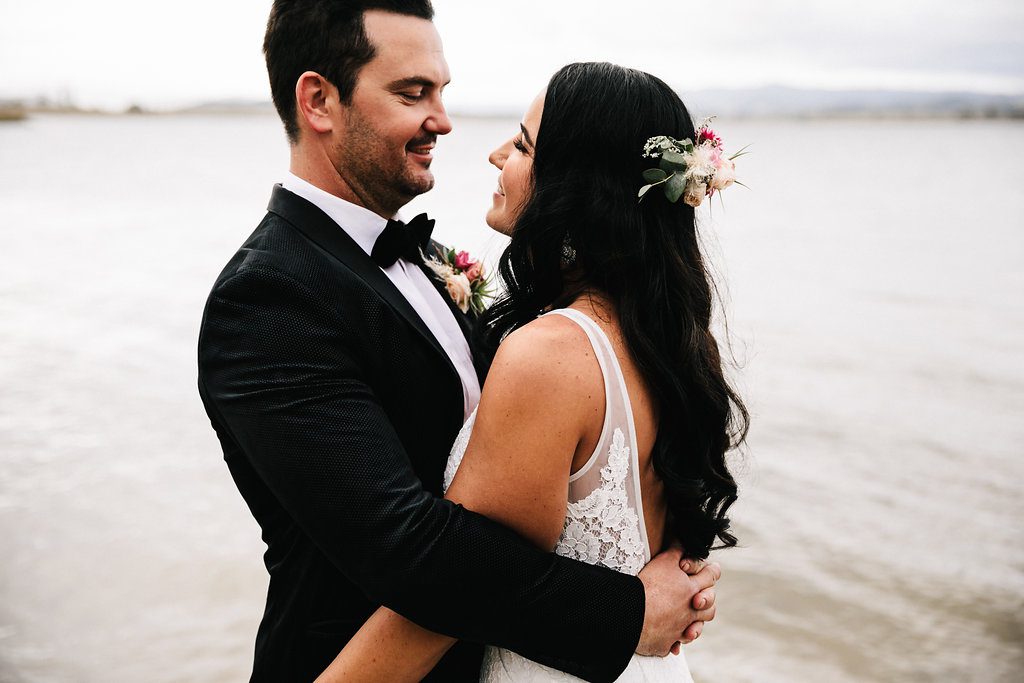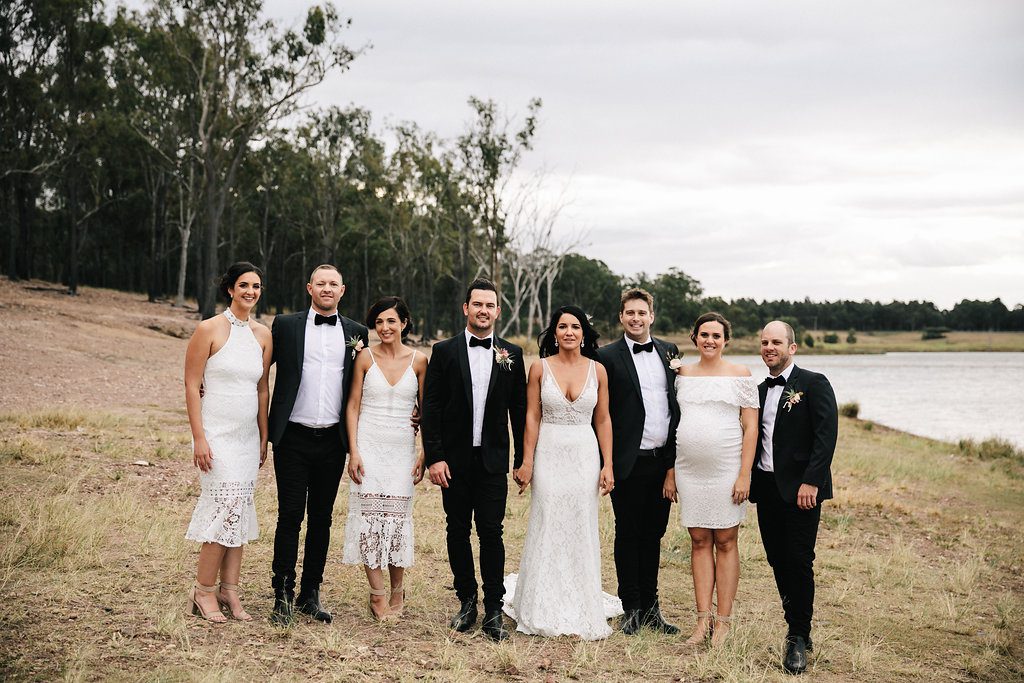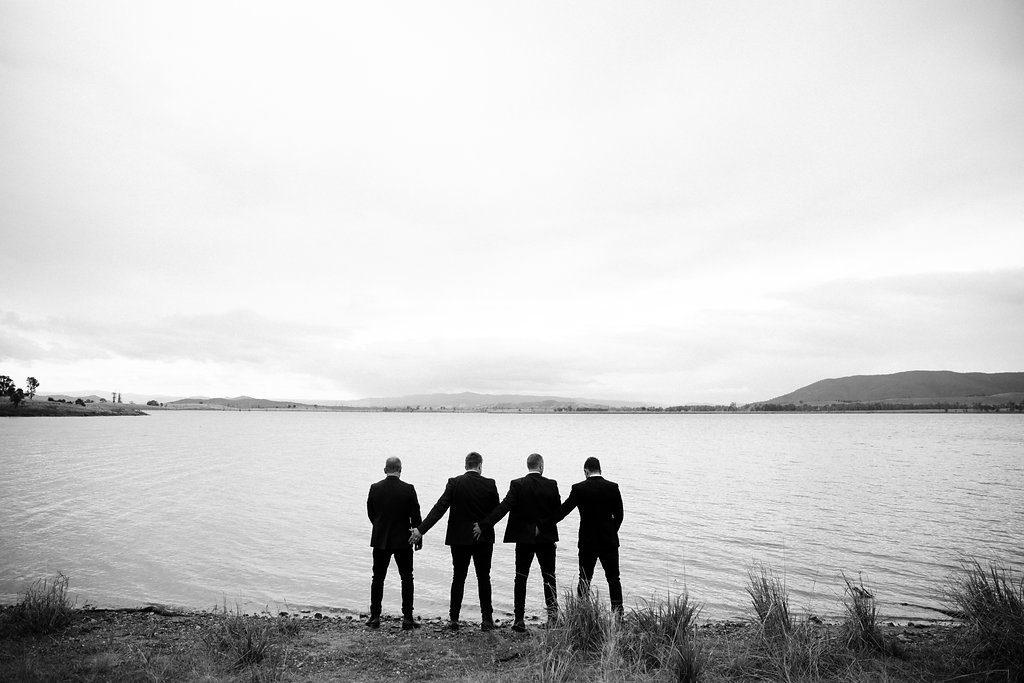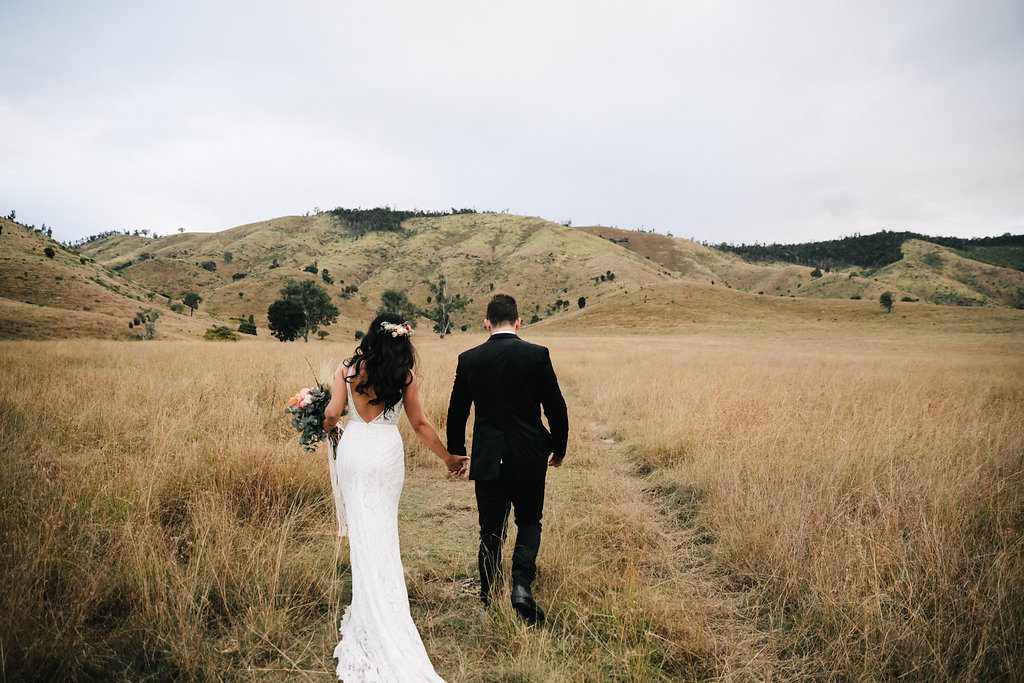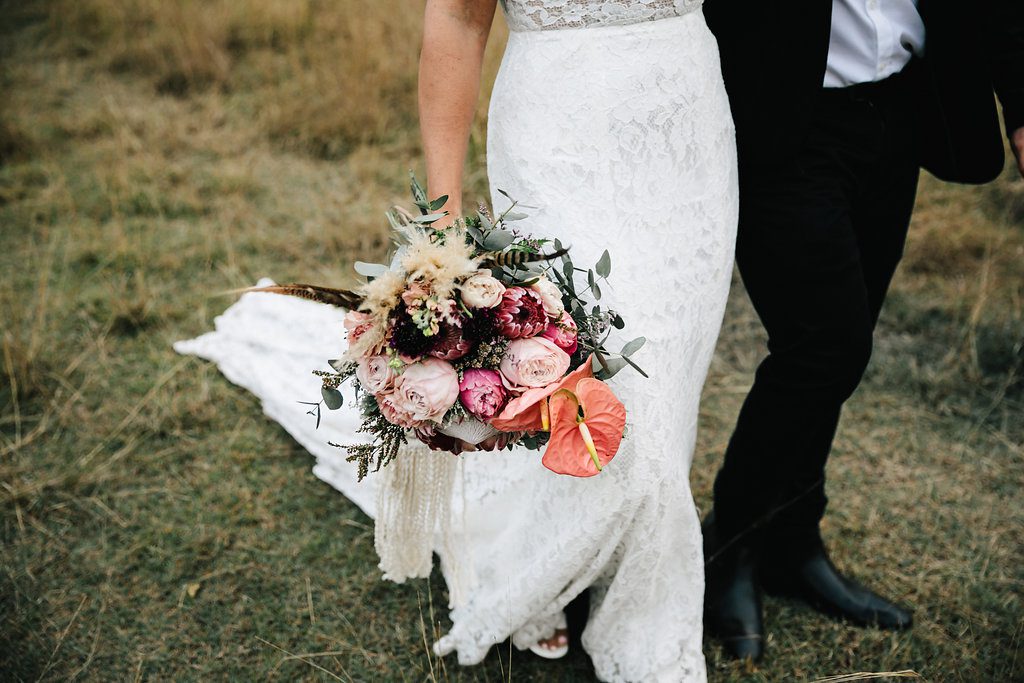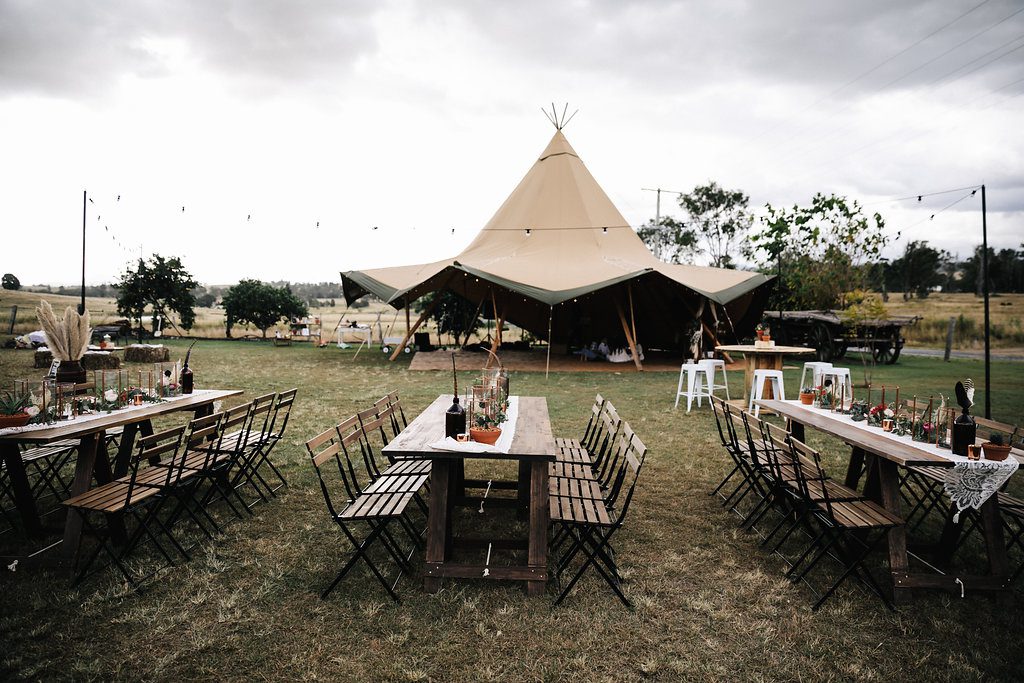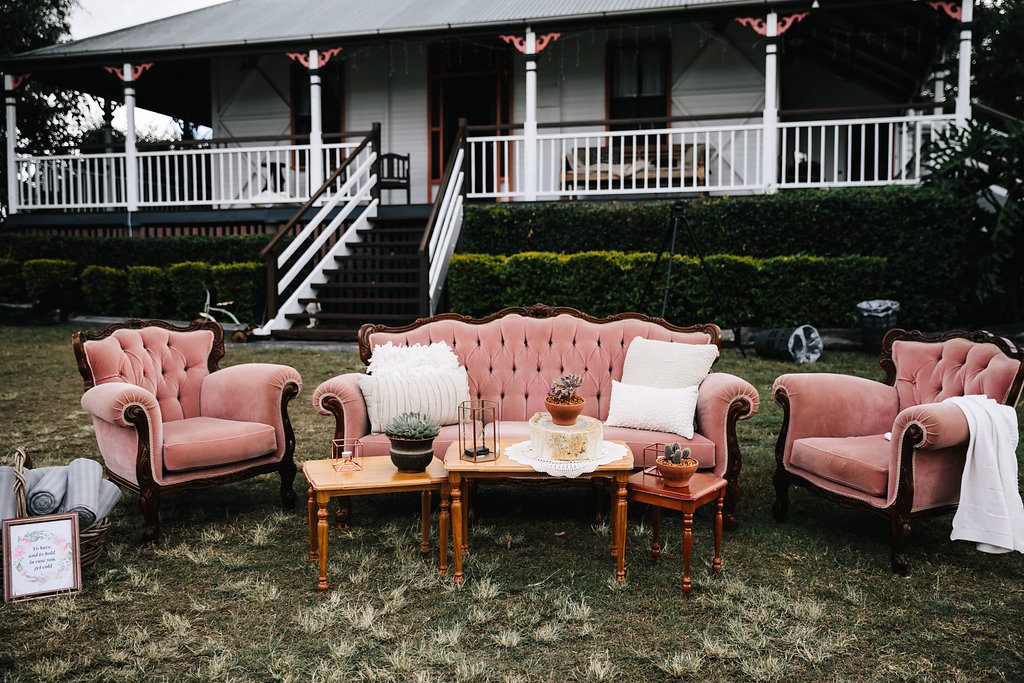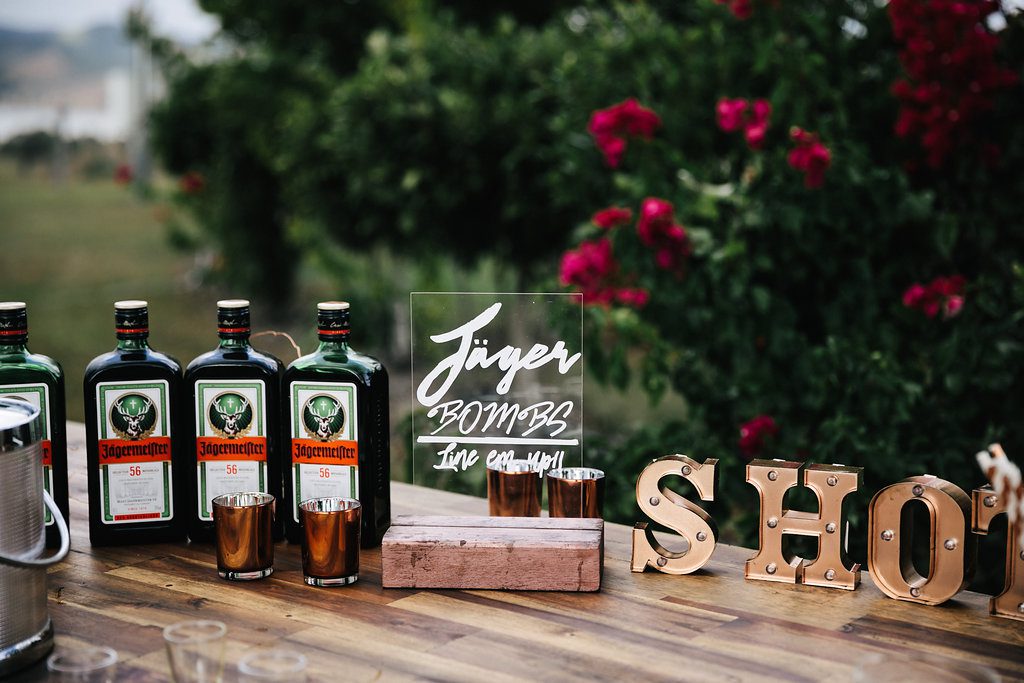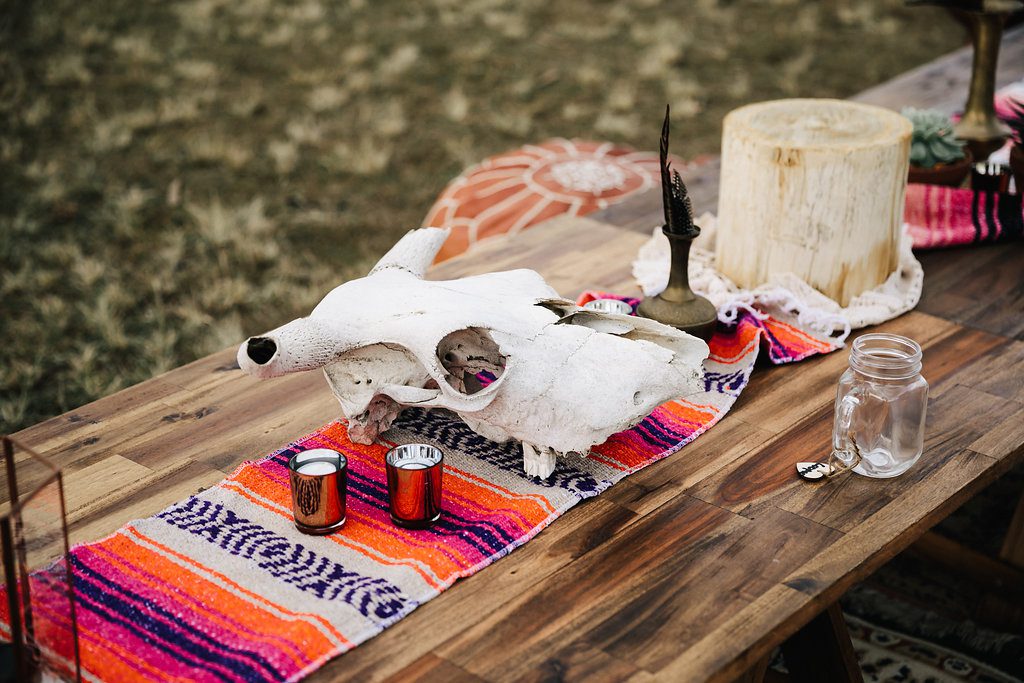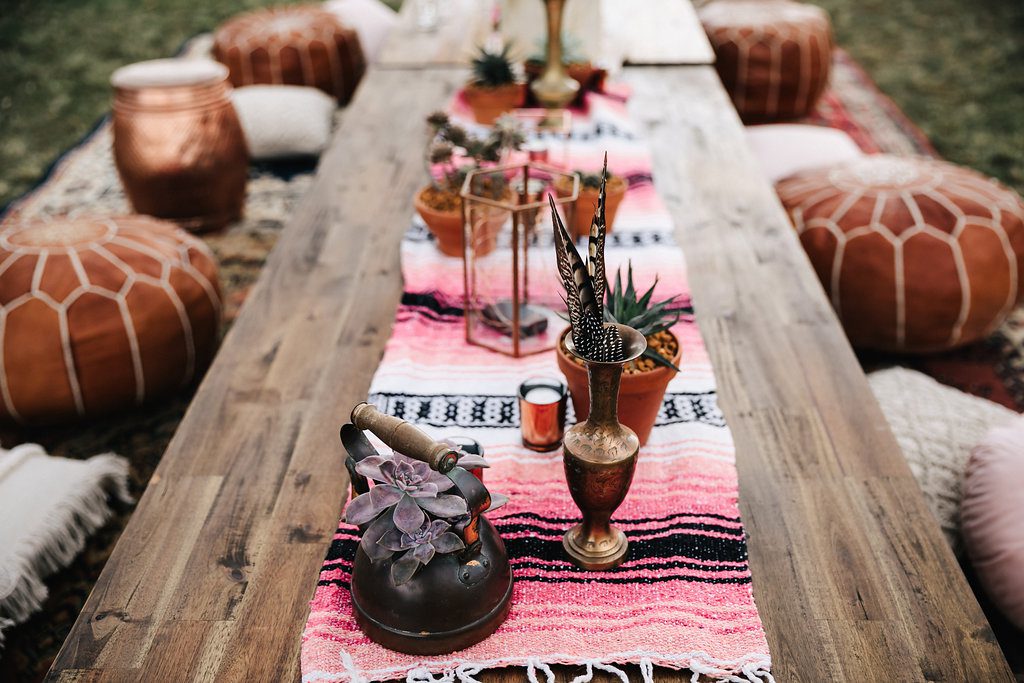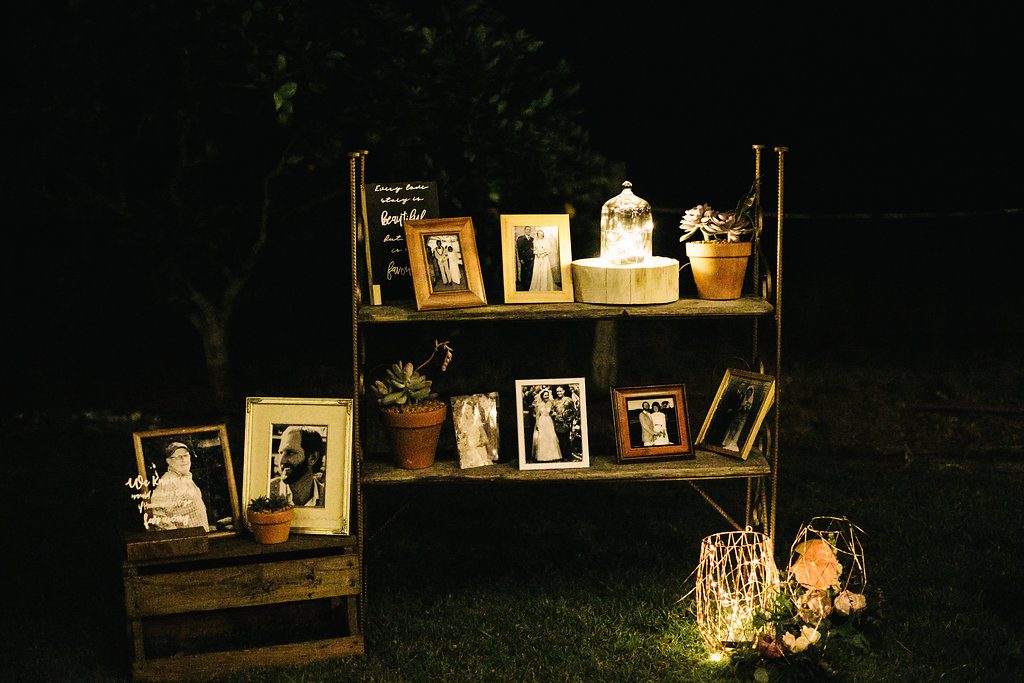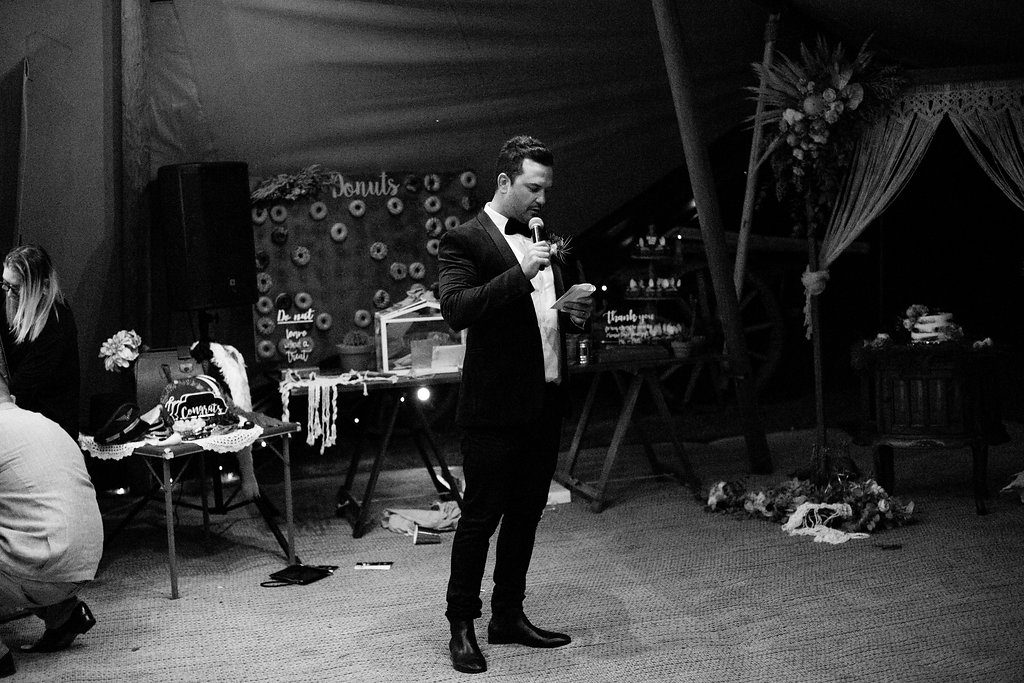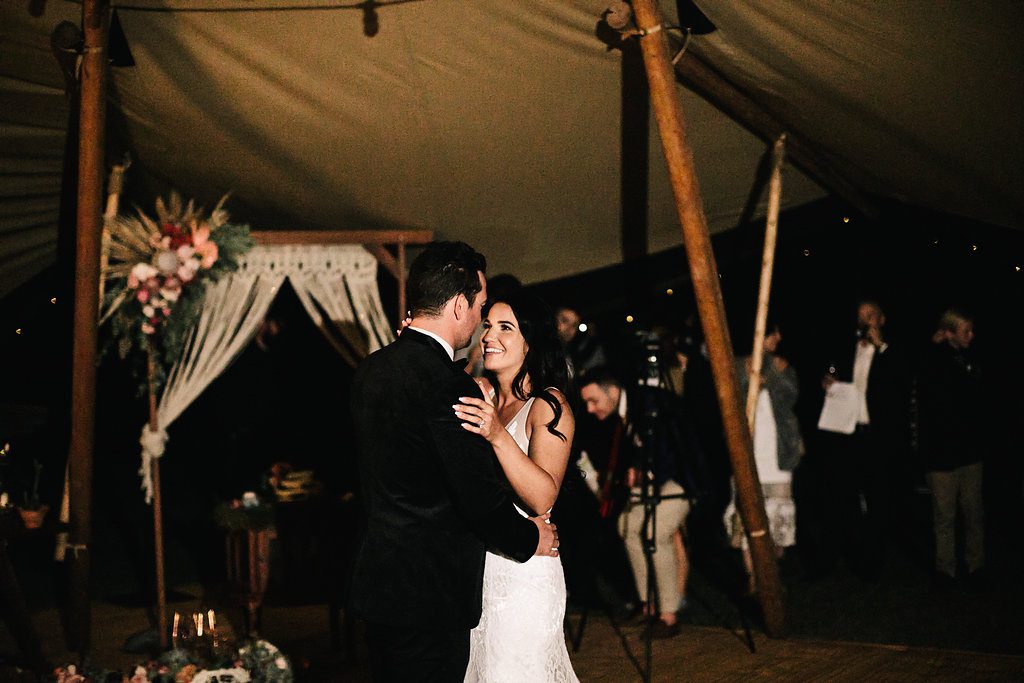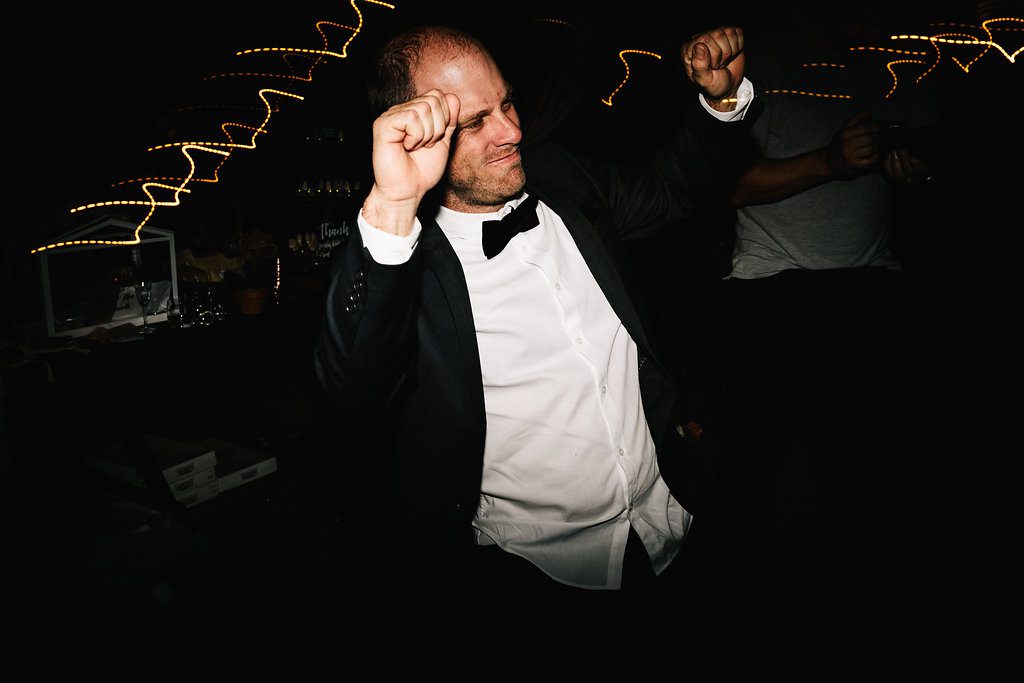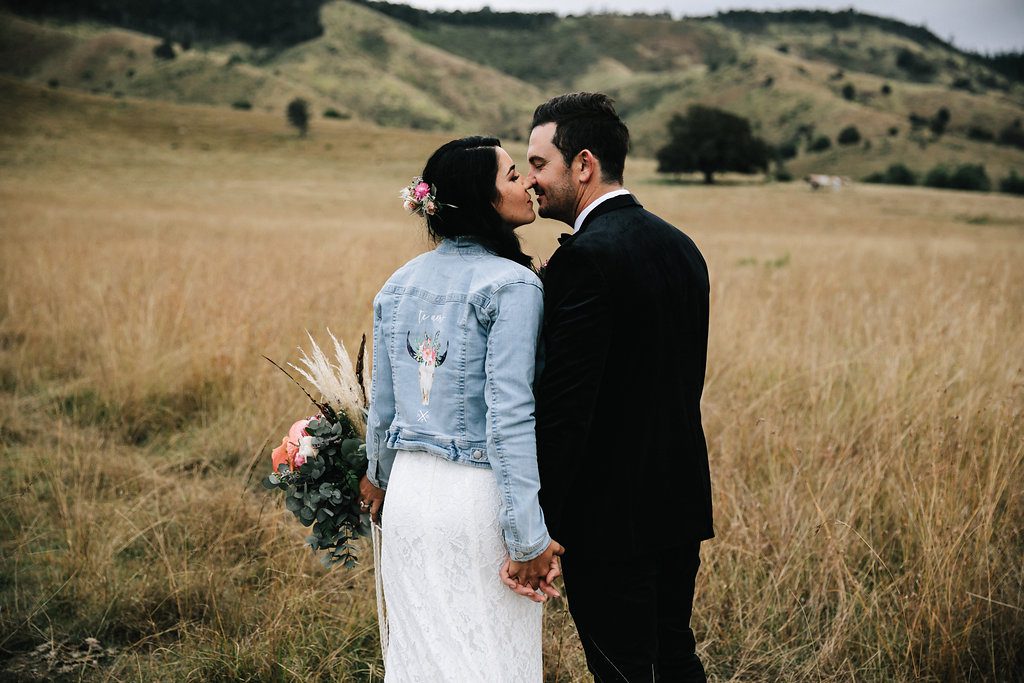 We love seeing a themed wedding that is stylishly well executed. This Mexican Fiesta wedding hit the target perfectly.