All Renae and Will wanted for their Gold Coast wedding was an outdoor celebration where they could relax, unwind, drink, dance and be merry with all their closest family and friends. And that is exactly what they created!
They found their dream venue, The Farmhouse, Numinbah Valley, and celebrated their marriage under a large and small tipi, with magnificent 360 degree views of the surrounding countryside.
Before the ceremony, Renae and Will met for first look photos, which were made extra special with the unveiling of the gorgeous bespoke wedding dress the beautiful bride made herself.
Their guests embraced every part of this fun and relaxed DIY wedding, joining in on the games of croquet and giant Jenga.  Then, when the sun went down behind the hills and the bonfire was lit, everyone gathered beneath the shimmering fairy lights to party and let their hair down on the dance floor. What an epic way to celebrate the marriage of this gorgeous, fun-loving couple!
Tell us about the moment you and your partner first met?
The first time we met was at a house party that our mutual friends threw. William was living with them at the time, but he had an Aussie Rules final to play and he didn't show up until later. Our first conversation was me asking him why his name was 'Rowlesy' and he gave me a non-humorous answer of "because my last name is Rowles…." I didn't really speak to him the rest of the night, but later found out that he had been helping my little brother throw up in the garden. We met again a few months later – I popped over to give my friends their invites for my 21st and put some of my stuff under their house for storage, and William was the only one there and he helped me. He remembers that I wore blue jeans and a white t-shirt and had my hair in a bun. We both distinctly remember that day – I remember he made me feel nervous, which is unusual for me. At the beginning of the next year, our mutual friends and Will were looking for another housemate and asked me if I wanted to move in, which I accepted eagerly. Nothing happened for about 6 months, as we didn't want to disturb house dynamics and there were other things going on. But then things seemed to align and we started seeing each other – we kept it secret for 6 weeks, as we wanted to be sure that things were working, and then told our housemates. And the rest is history!­­­­­­­­­­­­­
How did you know a tipi wedding was for you?
We both always knew that we wanted to have an outdoor wedding. It wasn't until Renae saw a friend's brother's wedding photos that she even knew that tipi weddings existed. And after that, we both fell in love with them. We went to a few events, like Buskers by the Creek on the Gold Coast, and a Wedfest Showcase to have a look at them and they just seemed to emanate this aura of gentle energy and frivolity. Not to mention they were so much bigger in person! They were exactly what we were looking for to bring ambiance to our wedding and we couldn't have been happier with how they turned out!
What styling tips are a must for the tipis? 
Make sure to have lots and lots of fairy lights and some sort of chandelier for the middle of the tipi – an accent piece in the middle just adds a height of easy sophistication!
 Did you have a budget in mind, and did you stick to it? 
Funnily enough, the original budget was very, very small. This was in the first few months of our engagement before we actually started planning and realising how much everything costs. We both have families that we didn't want to cut, who we love and adore – 70 people between us were family members. So it was always going to be a big wedding. We realised very quickly after we started planning, that for a wedding of 150 people, it was going to cost more than what we had originally anticipated. So we adjusted the budget reasonably to $25k and we stuck to that from that point on.
How do you describe your style and where did you find your inspiration?
We are both outdoorsy, relaxed people who enjoy a few beverages and hanging out with our loved ones. We wanted the vibe of the wedding to reflect this – for our friends and family to relax, unwind, drink, dance and be merry! We mostly found our inspiration via blog pages and Pinterest – many, many hours of Pinterest!
What was one of your favourite highlights from your wedding?
We both agree that our favourite moment was the 'first look' before the ceremony. Will hadn't seen my dress yet, but knew that I made it myself (this was pretty obvious by the white thread lying all around the house and the fact that I would yell out for him to stay outside if he came home while I was working on it). I was really nervous about whether or not he would like it. His reaction was awesome, and the look on his face was priceless. Needless to say, he was very happy with how it turned out and I was very happy to see how handsome he looked – it was a lovely moment.
Is there anything you would have done differently, and if so what? 
If we could have done anything differently, I think it would have been to hire more tipis and to hire a live band. We both love our live gigs, but in the end we just couldn't fit it into the budget, but it would have added such an amazing, atmospheric factor to the whole day.
Do you have any advice for other couples planning a tipi wedding?
Make sure that you stay true to yourselves and do exactly what you want. This can get really hard, especially when others believe they have a stake in the decisions, but in the end it's your day and it needs to be what you both envision and want – not what someone else wants or thinks is best.
You can see Renae & Will's amazing wedding video here: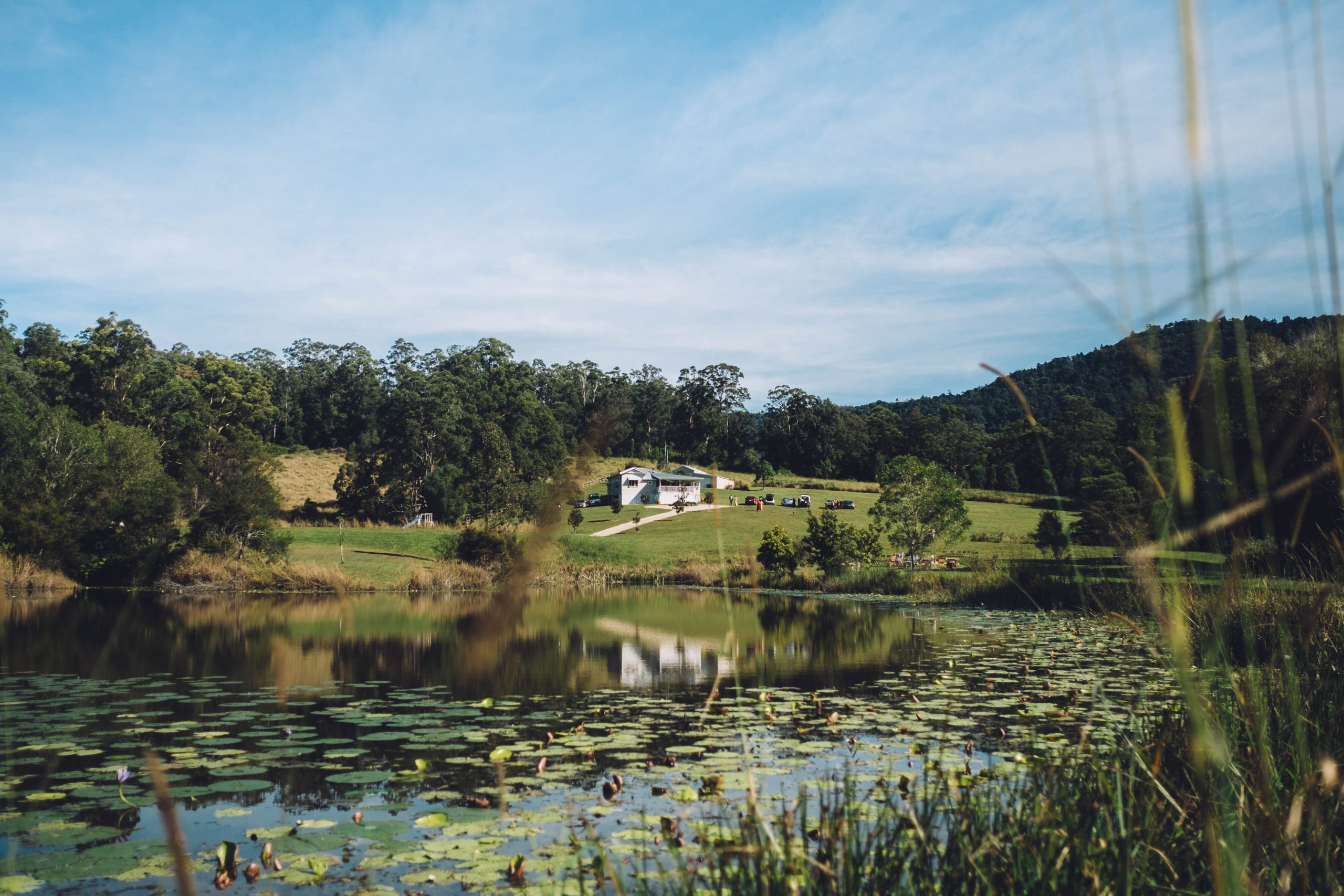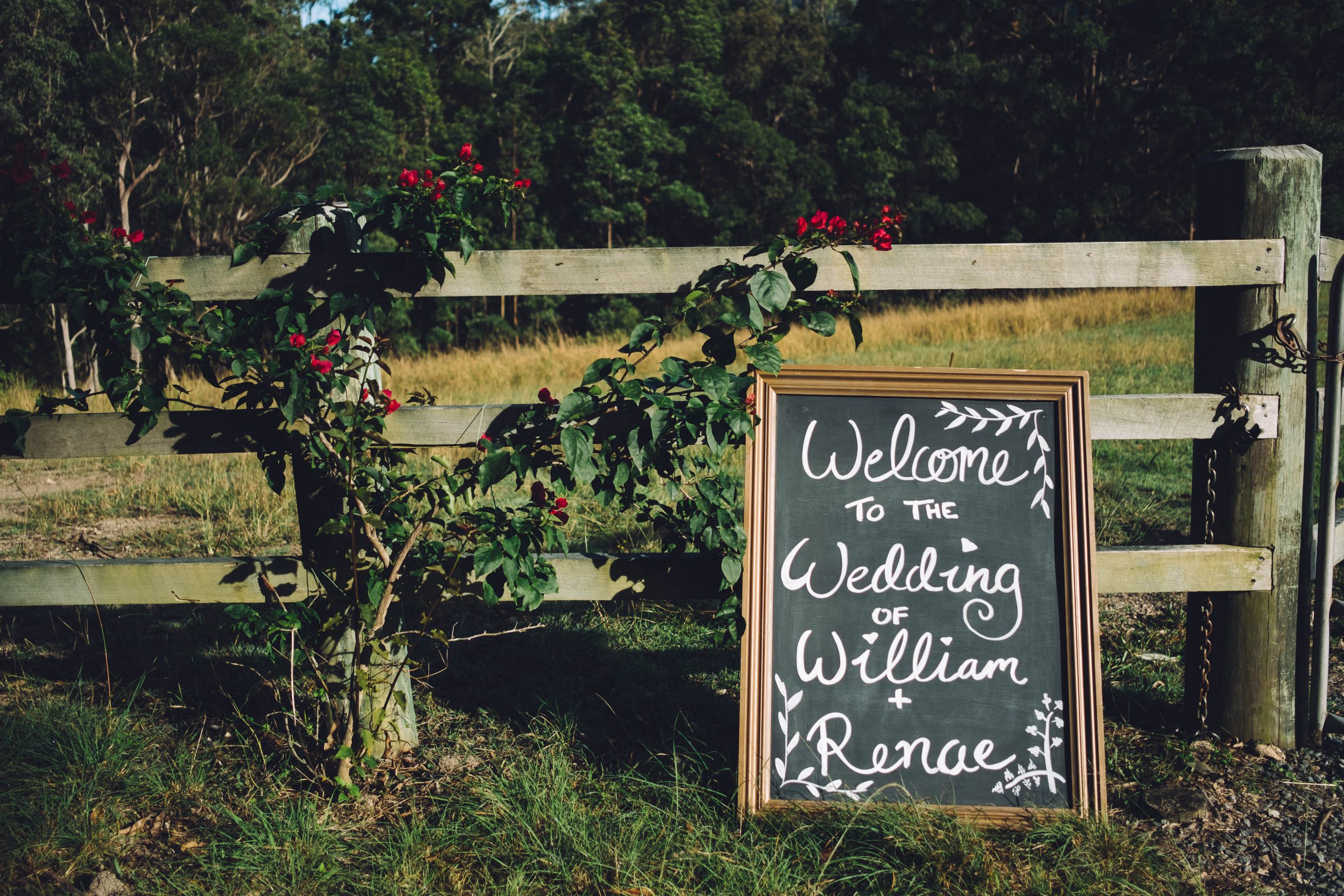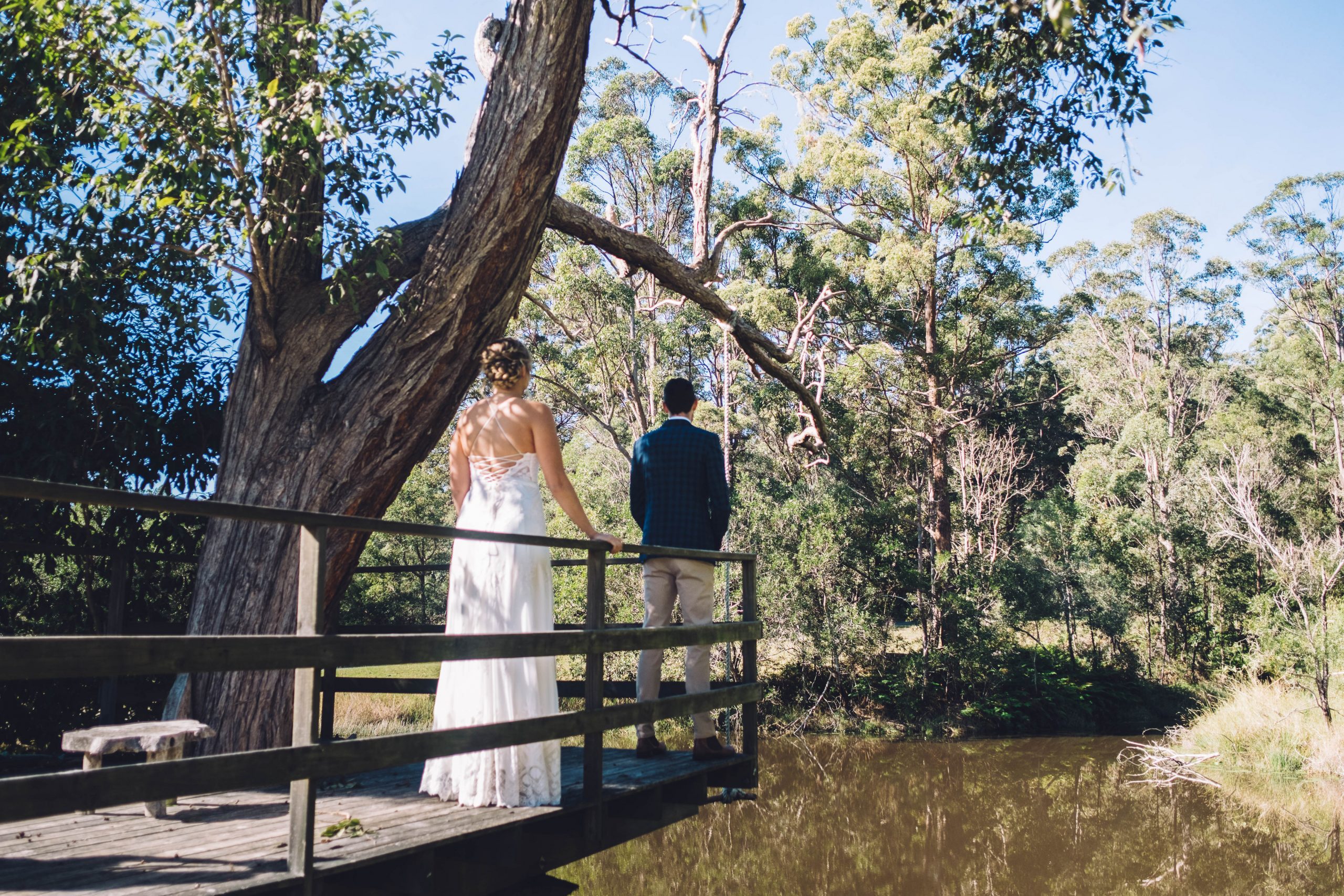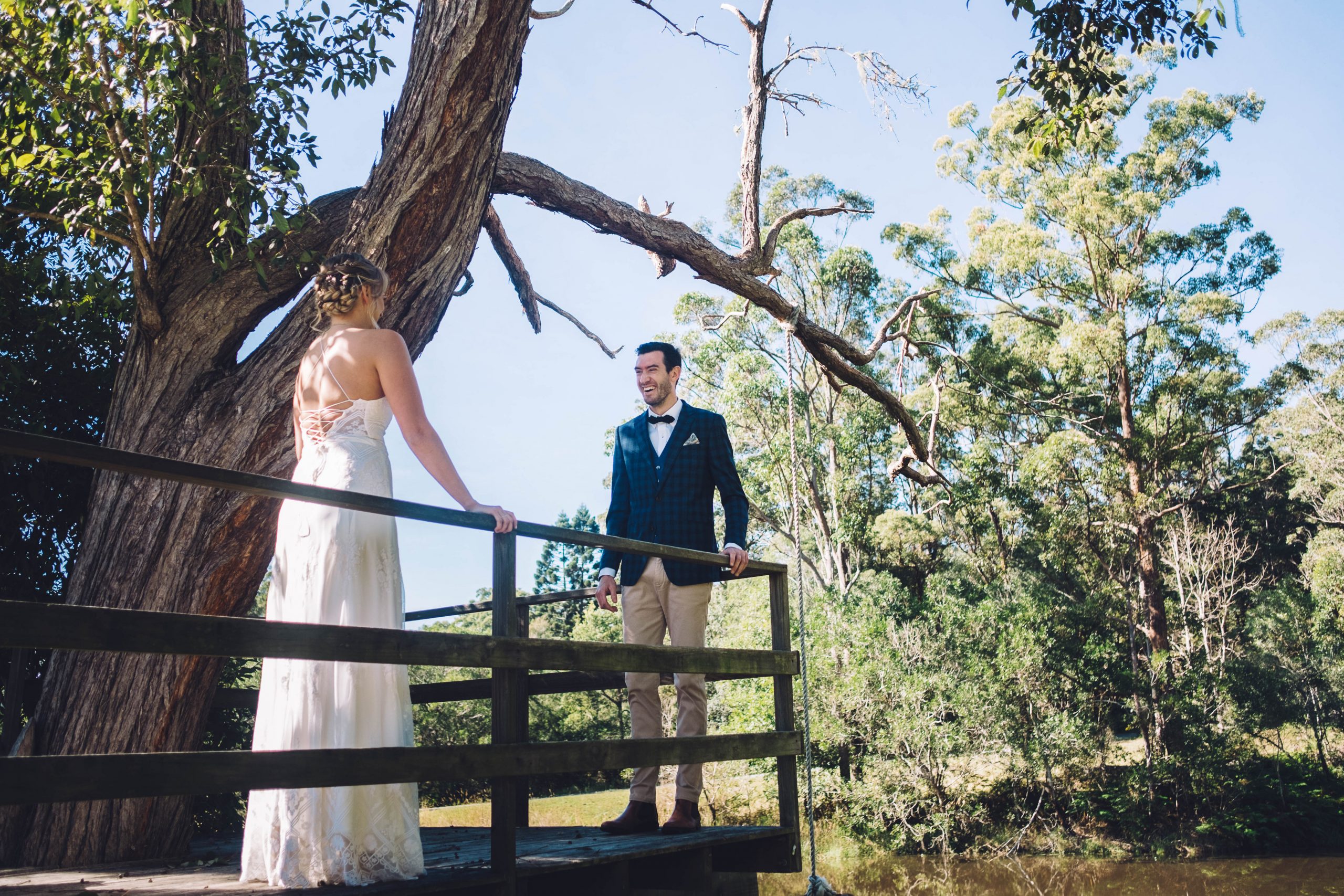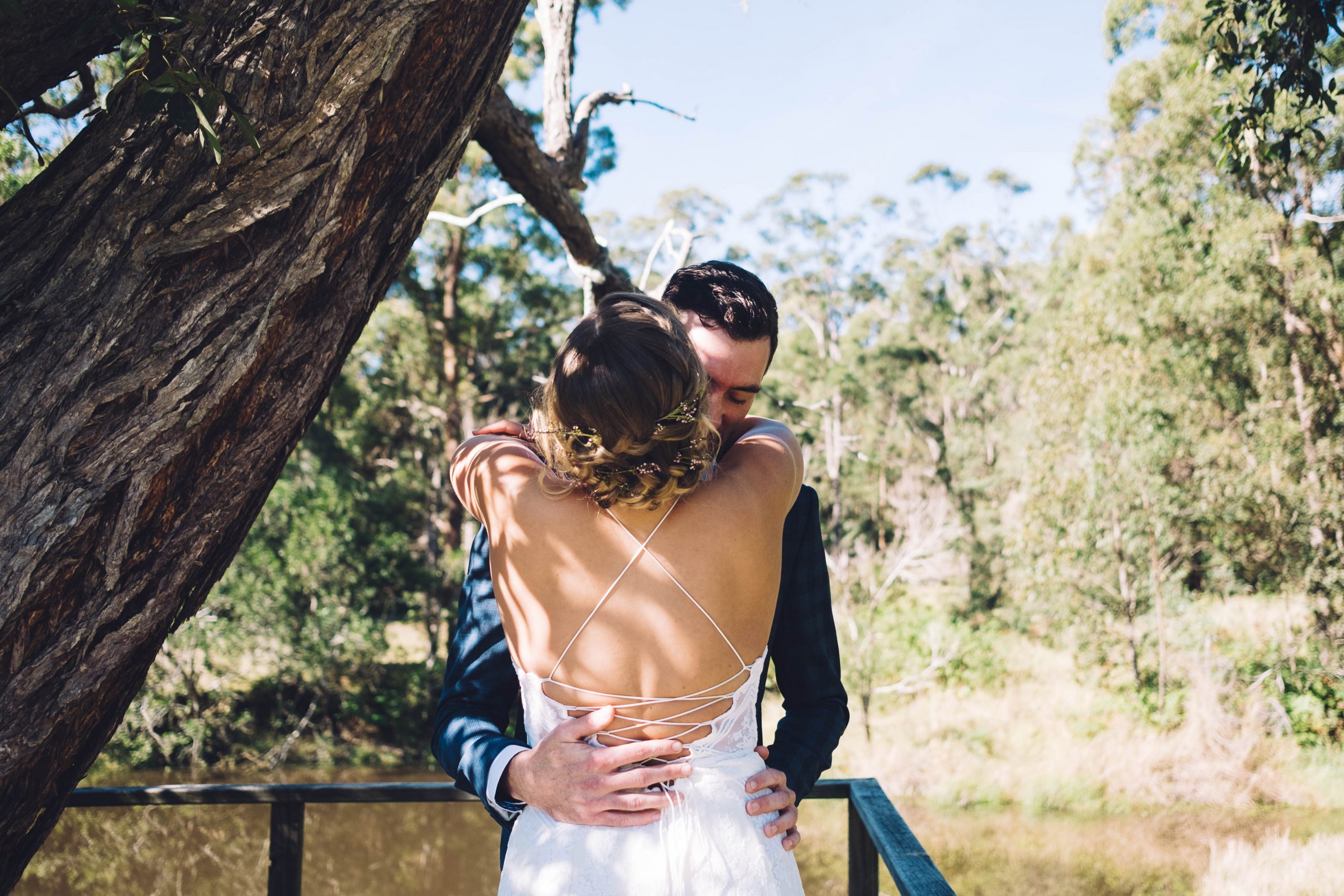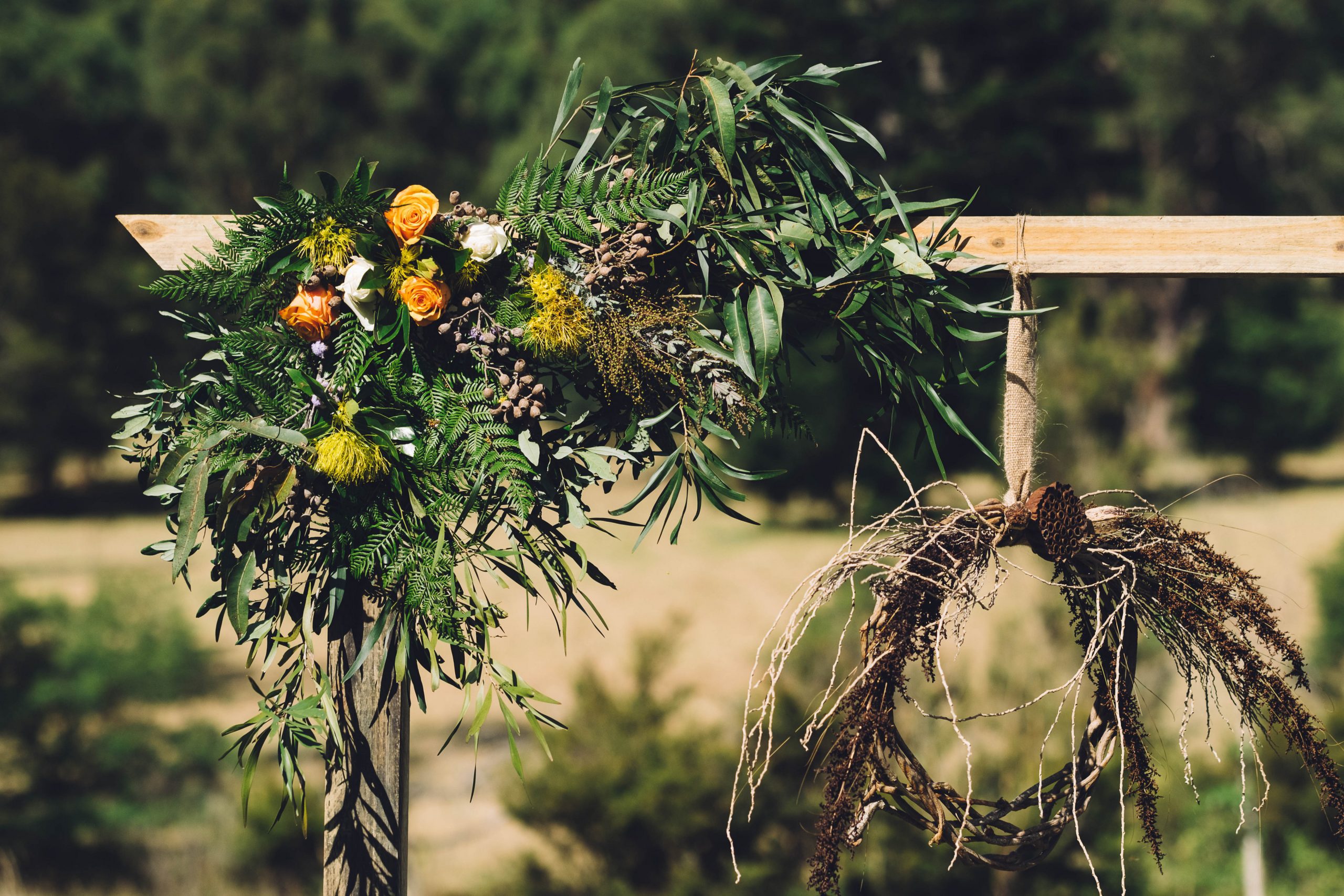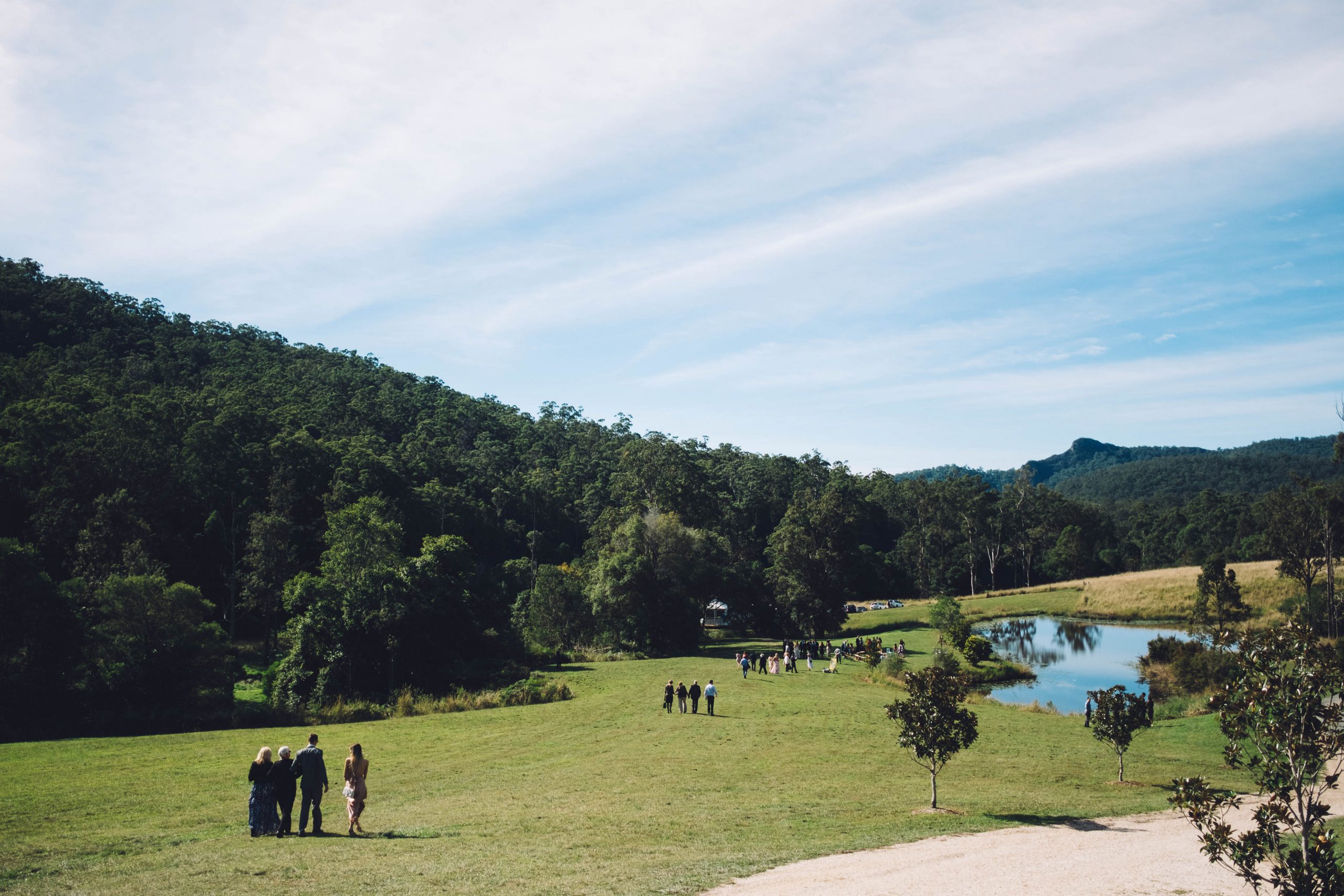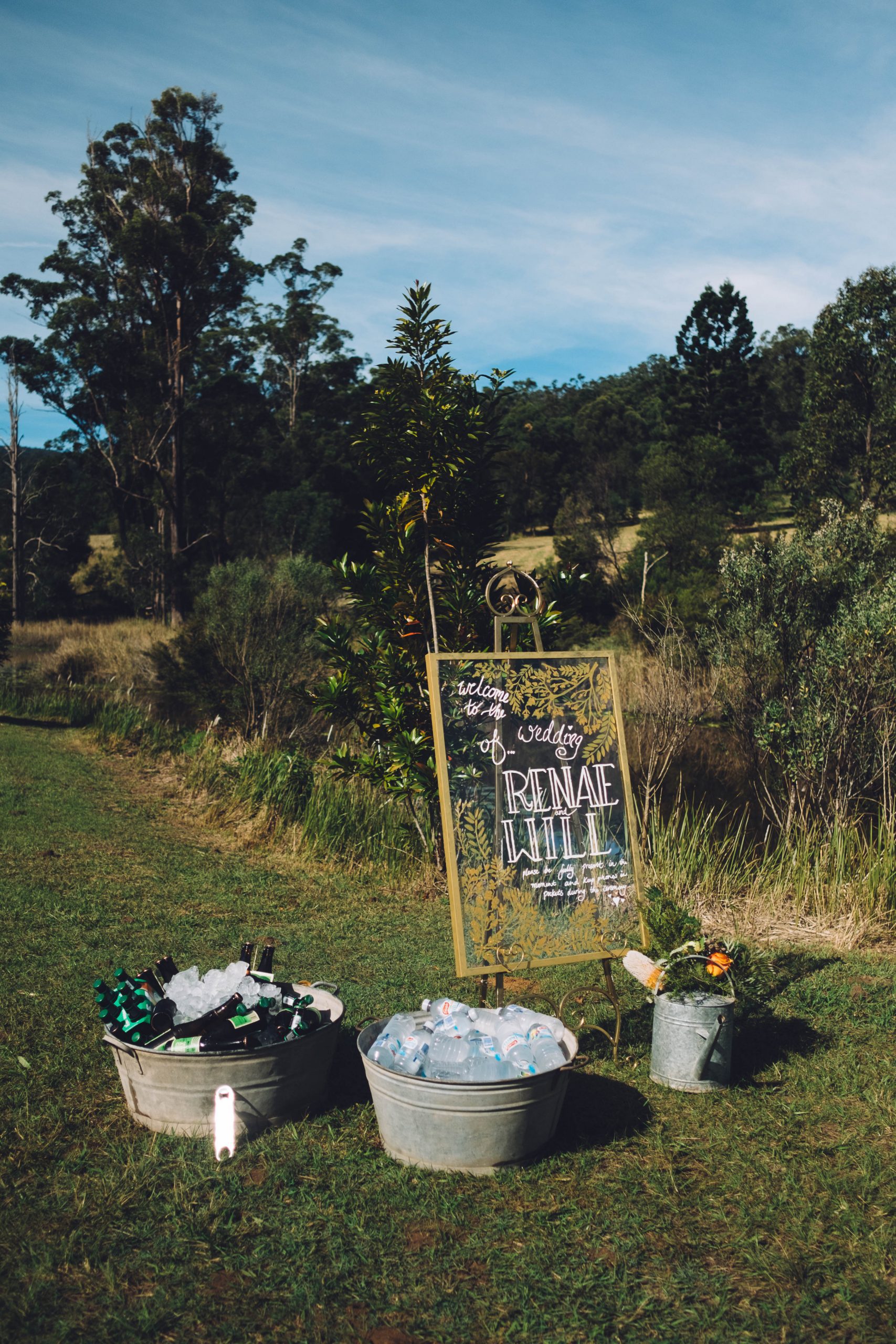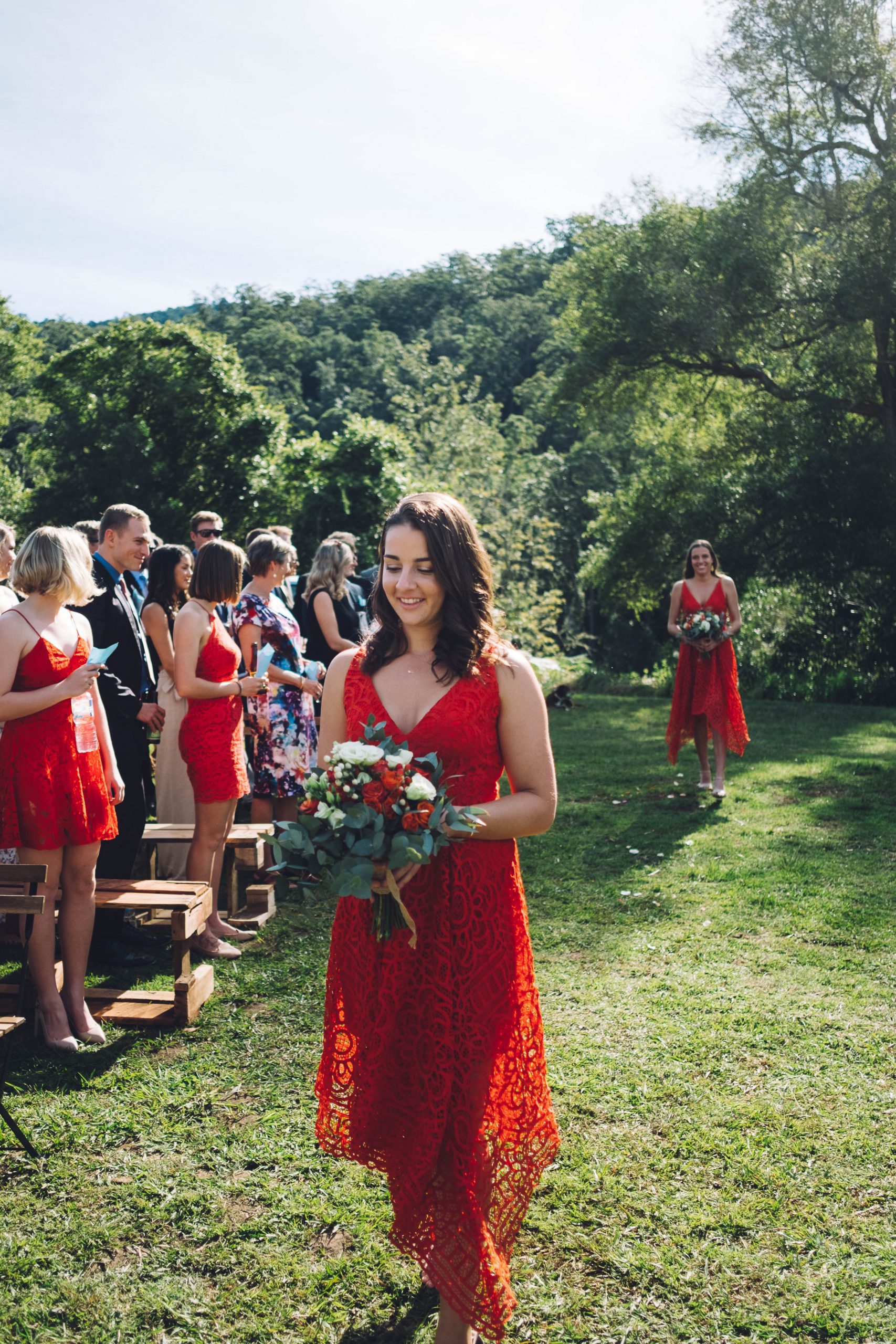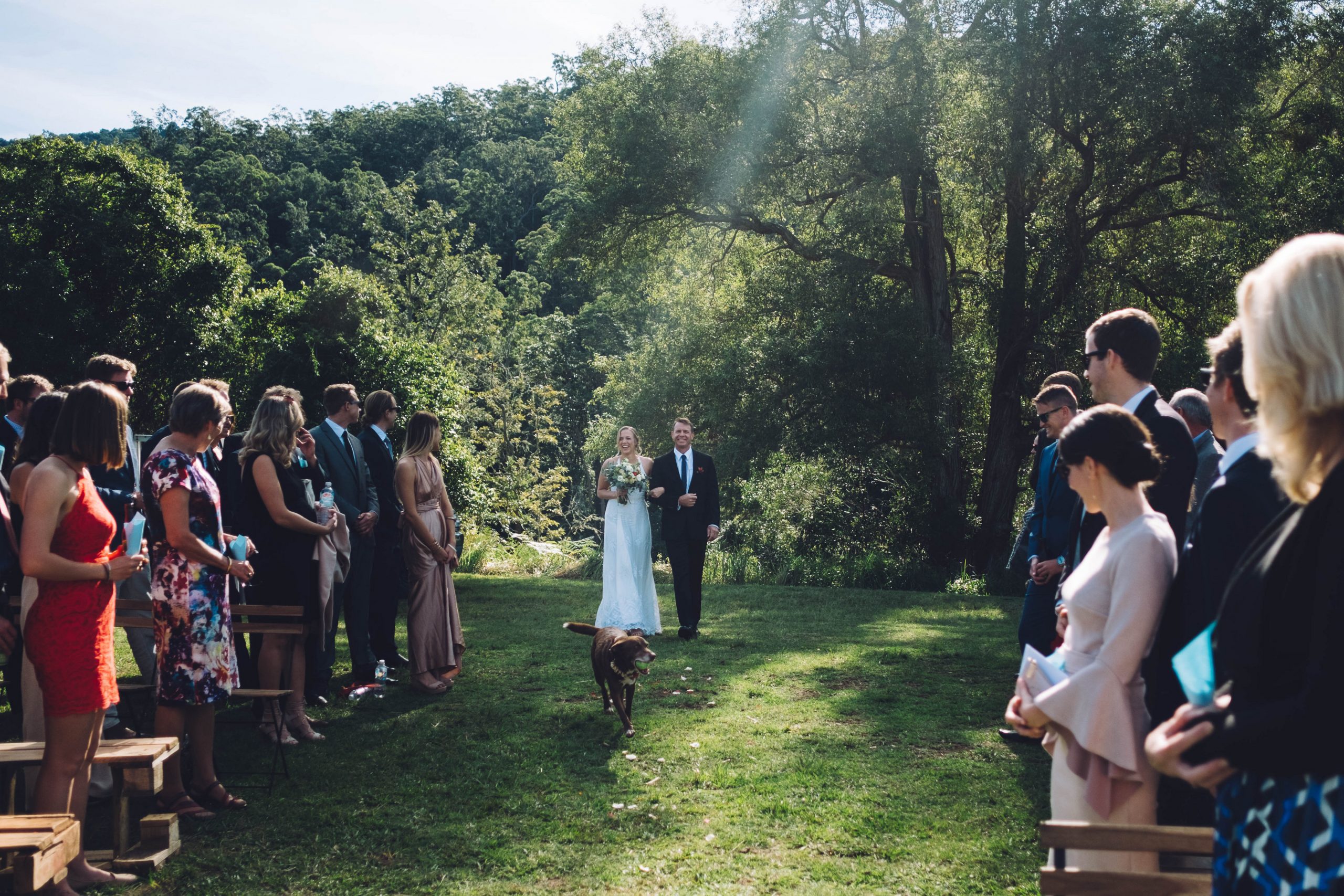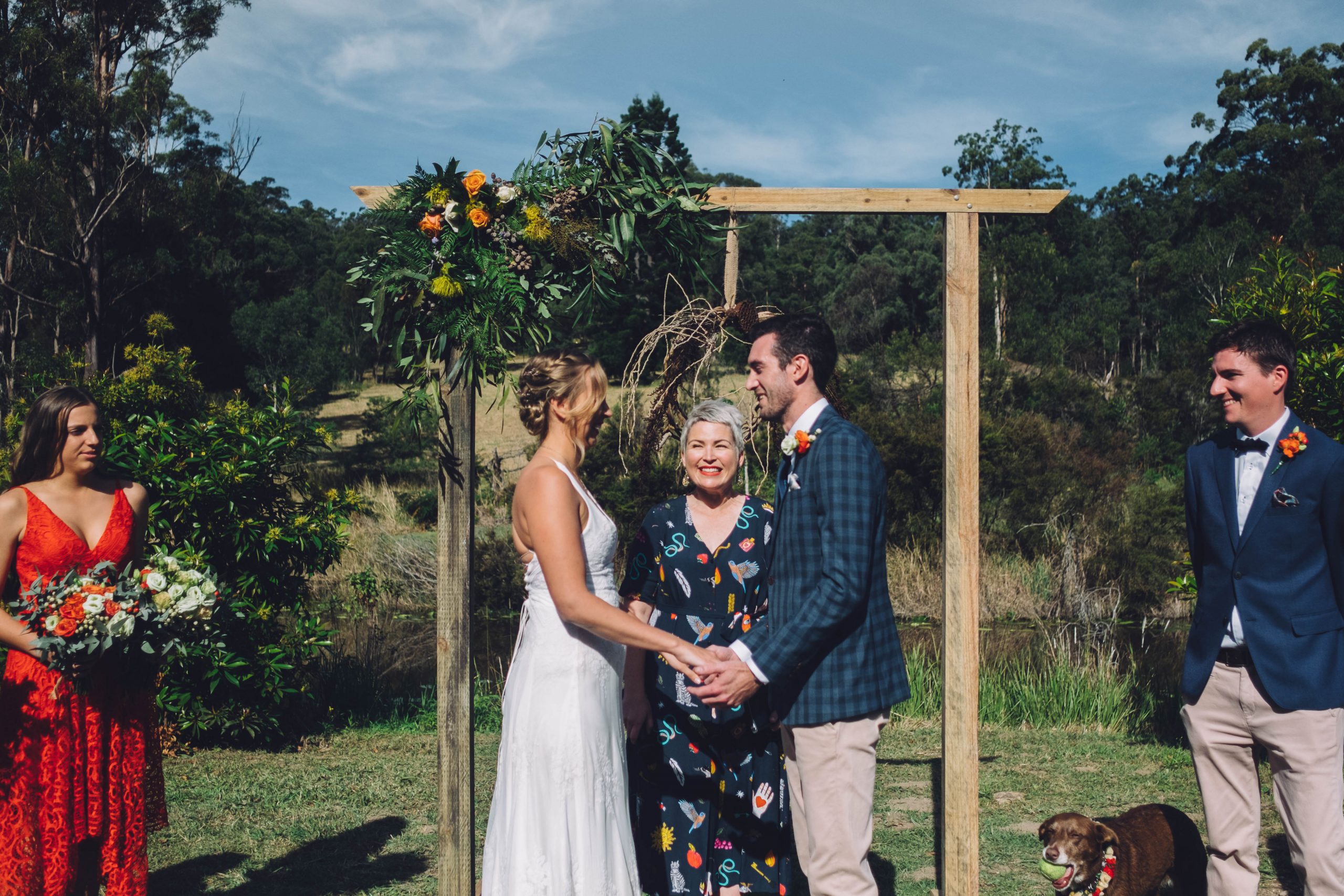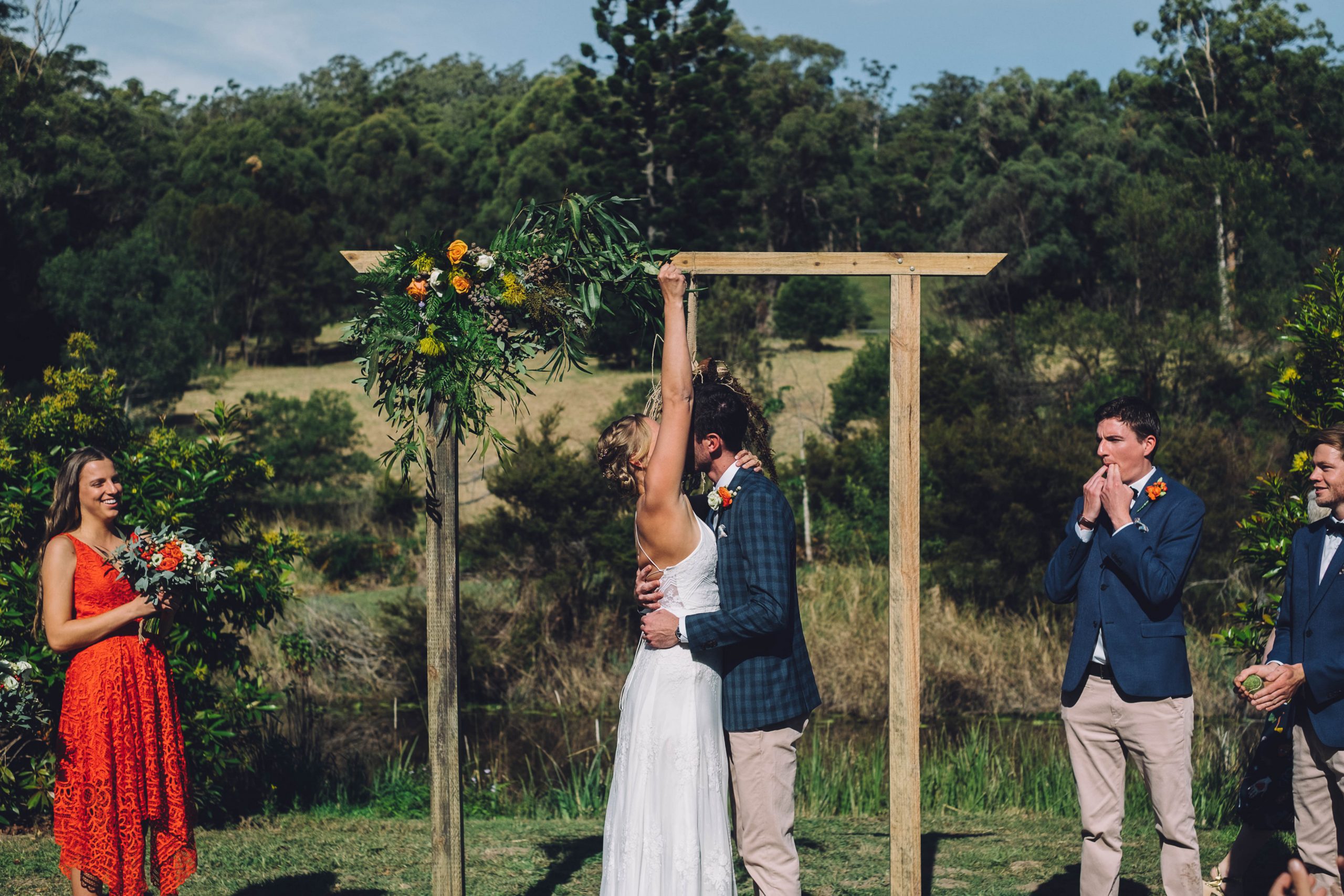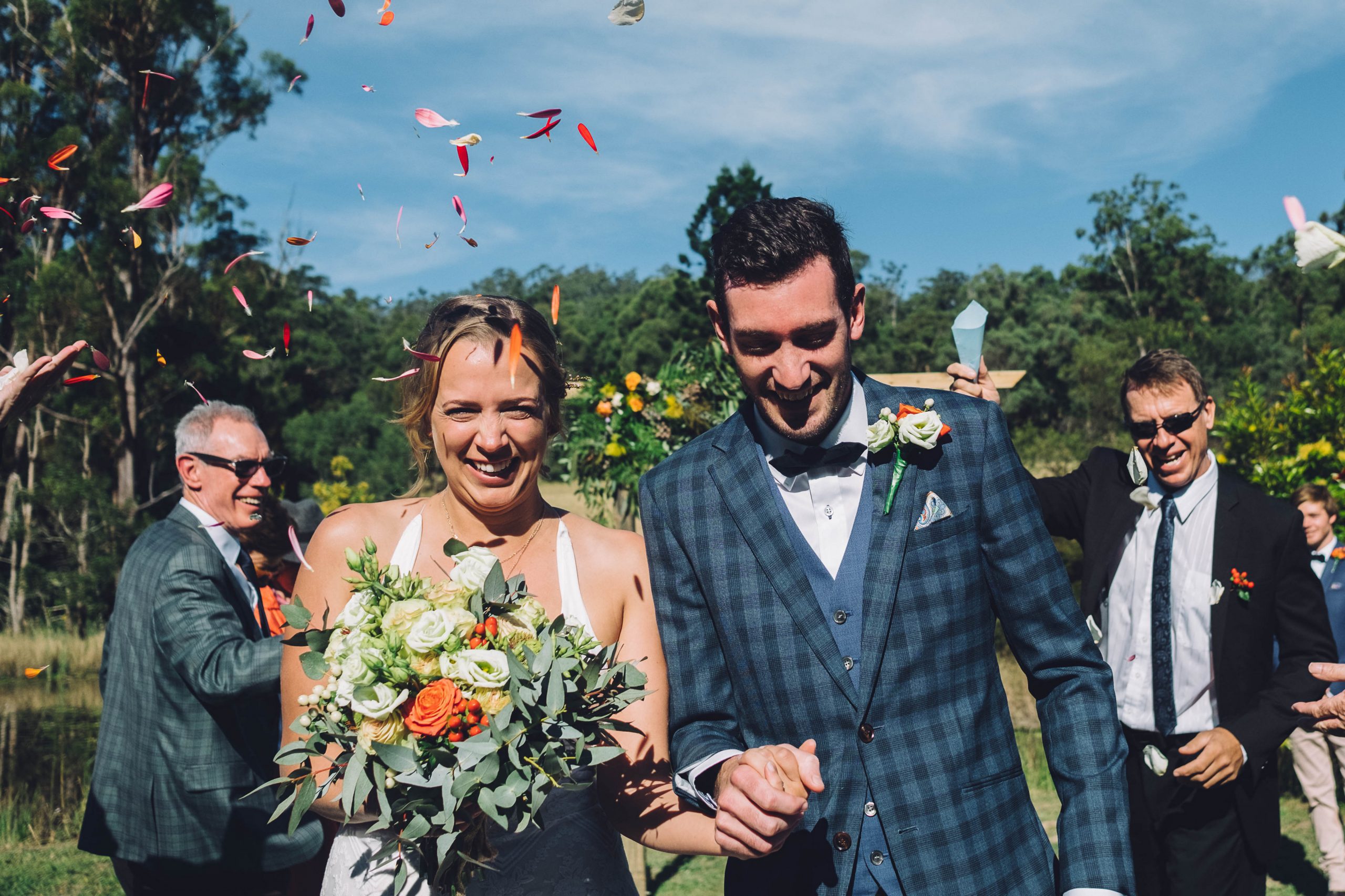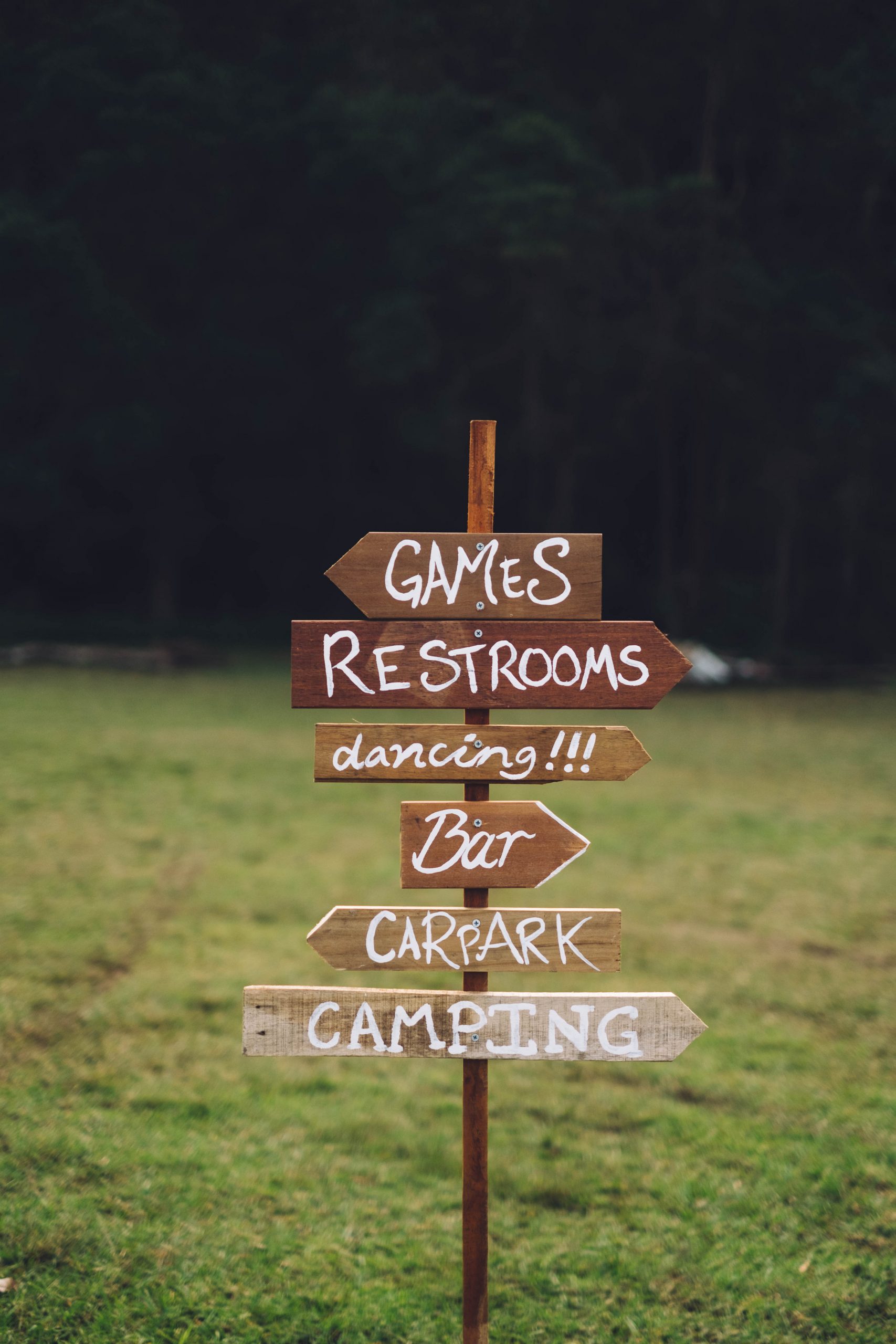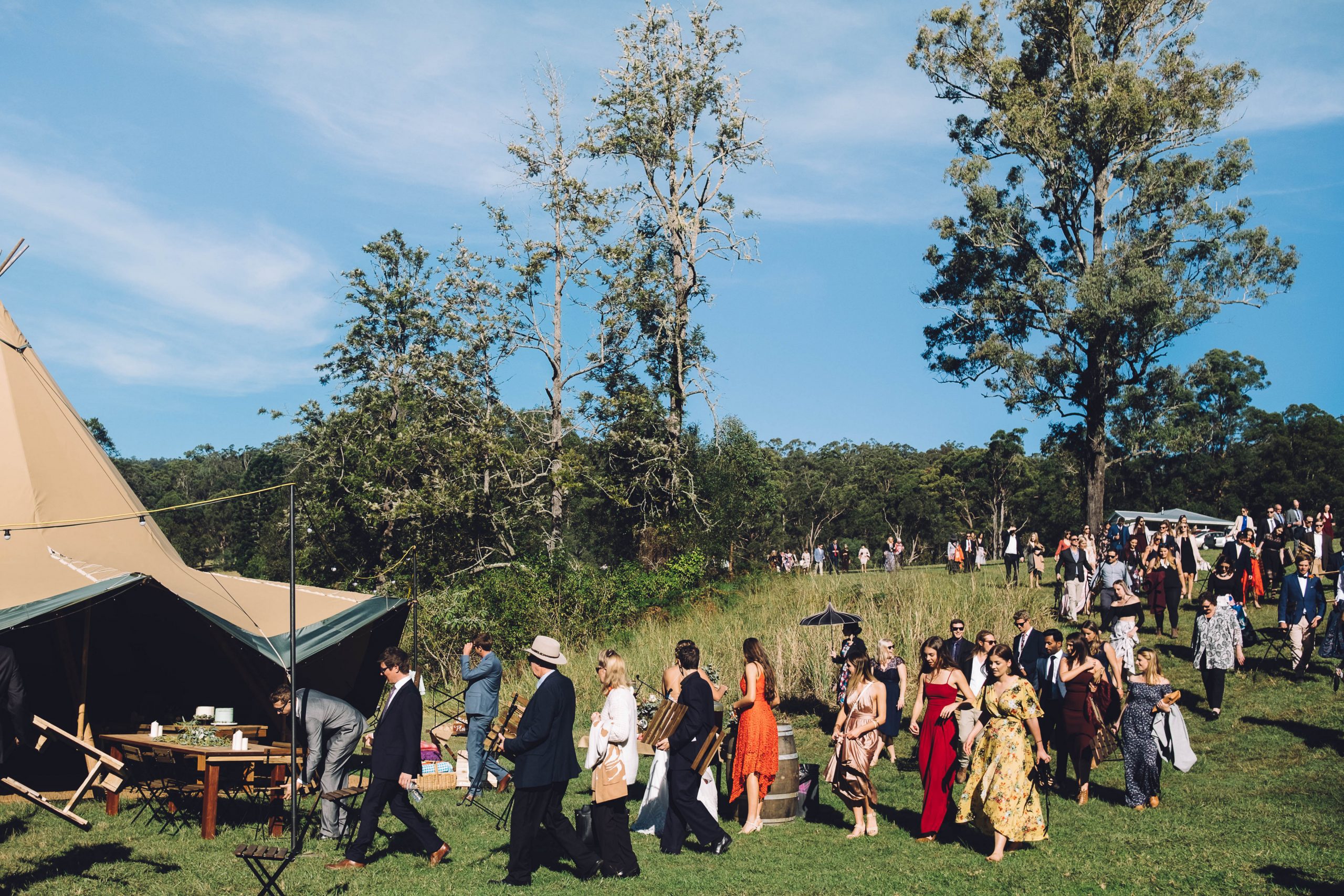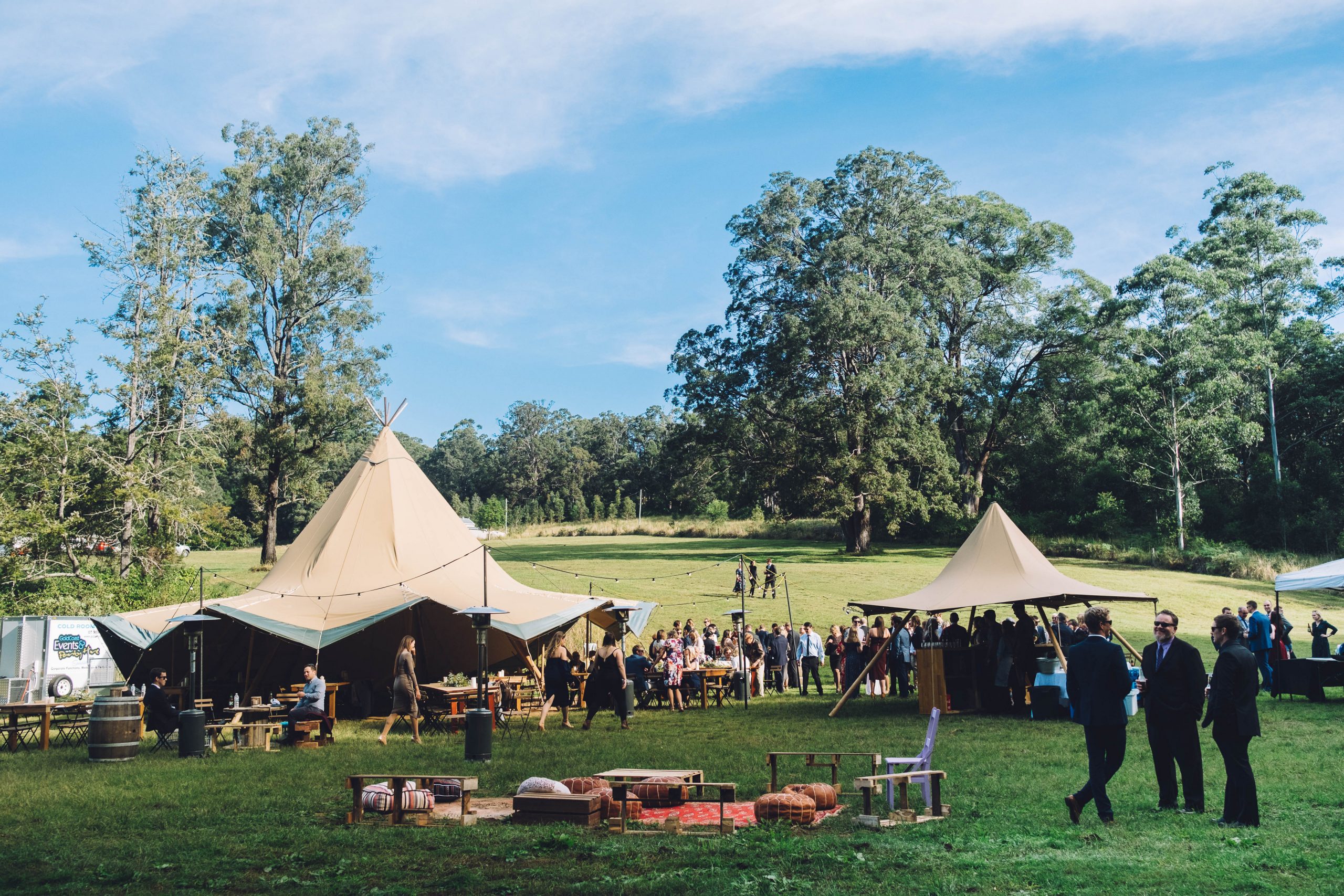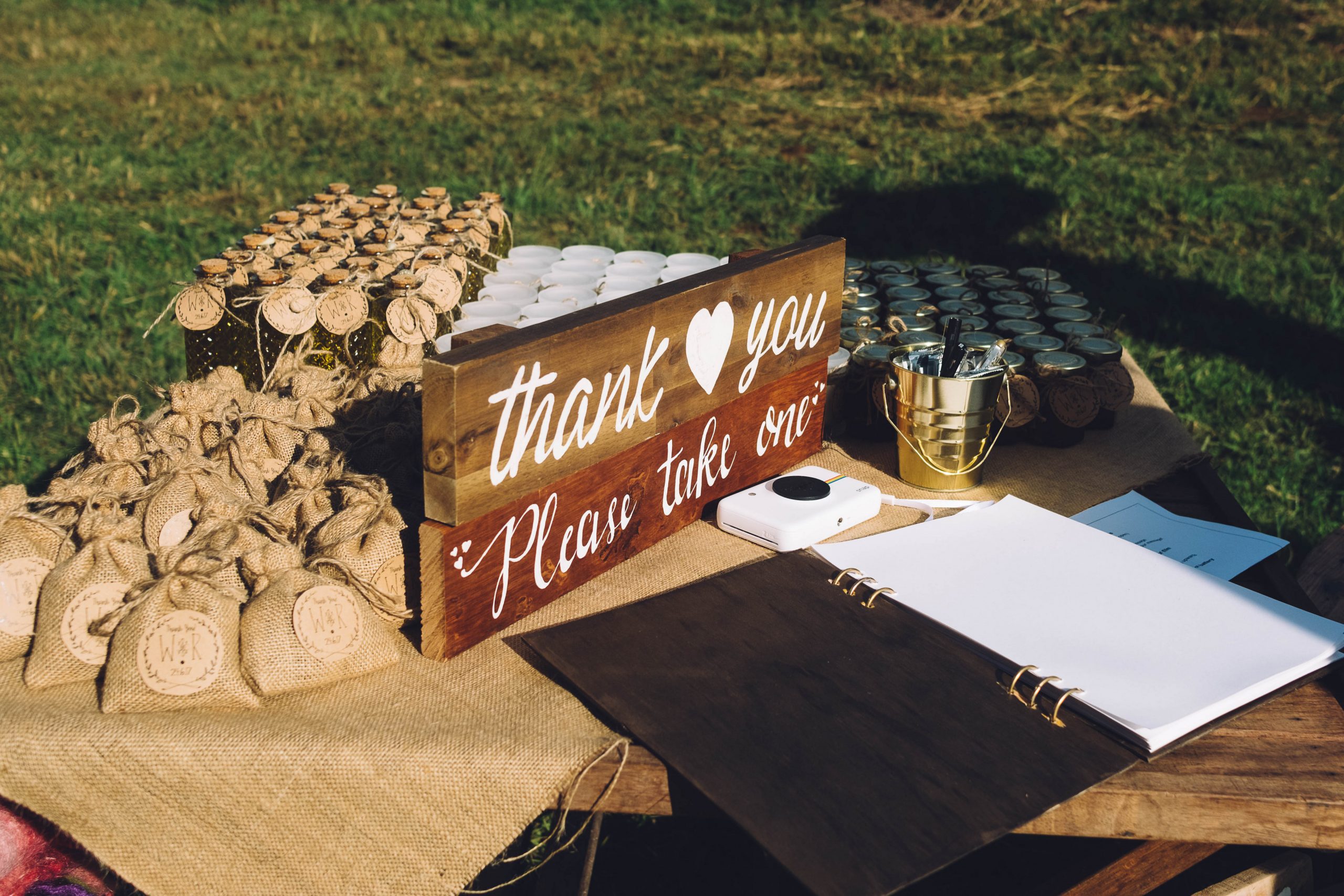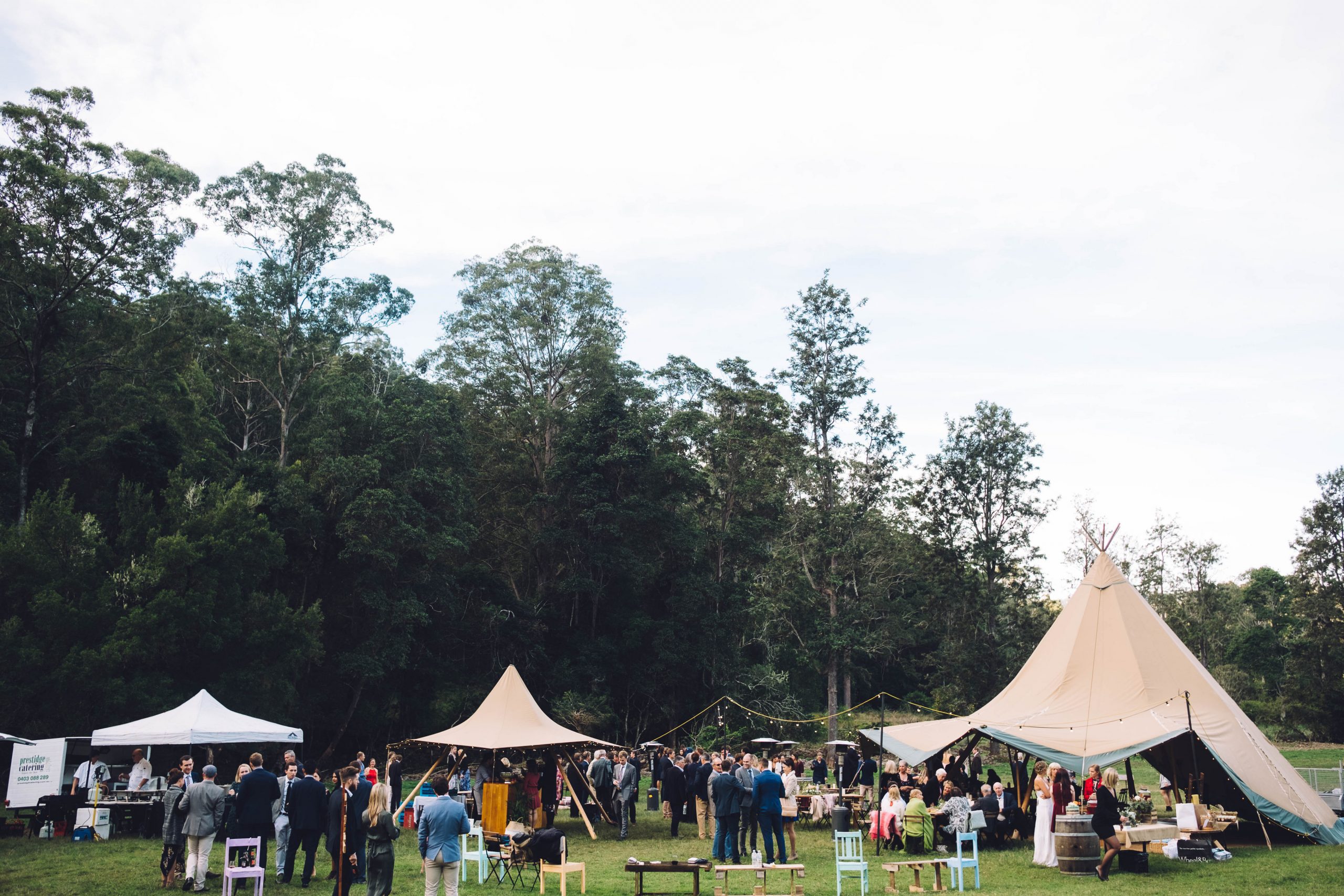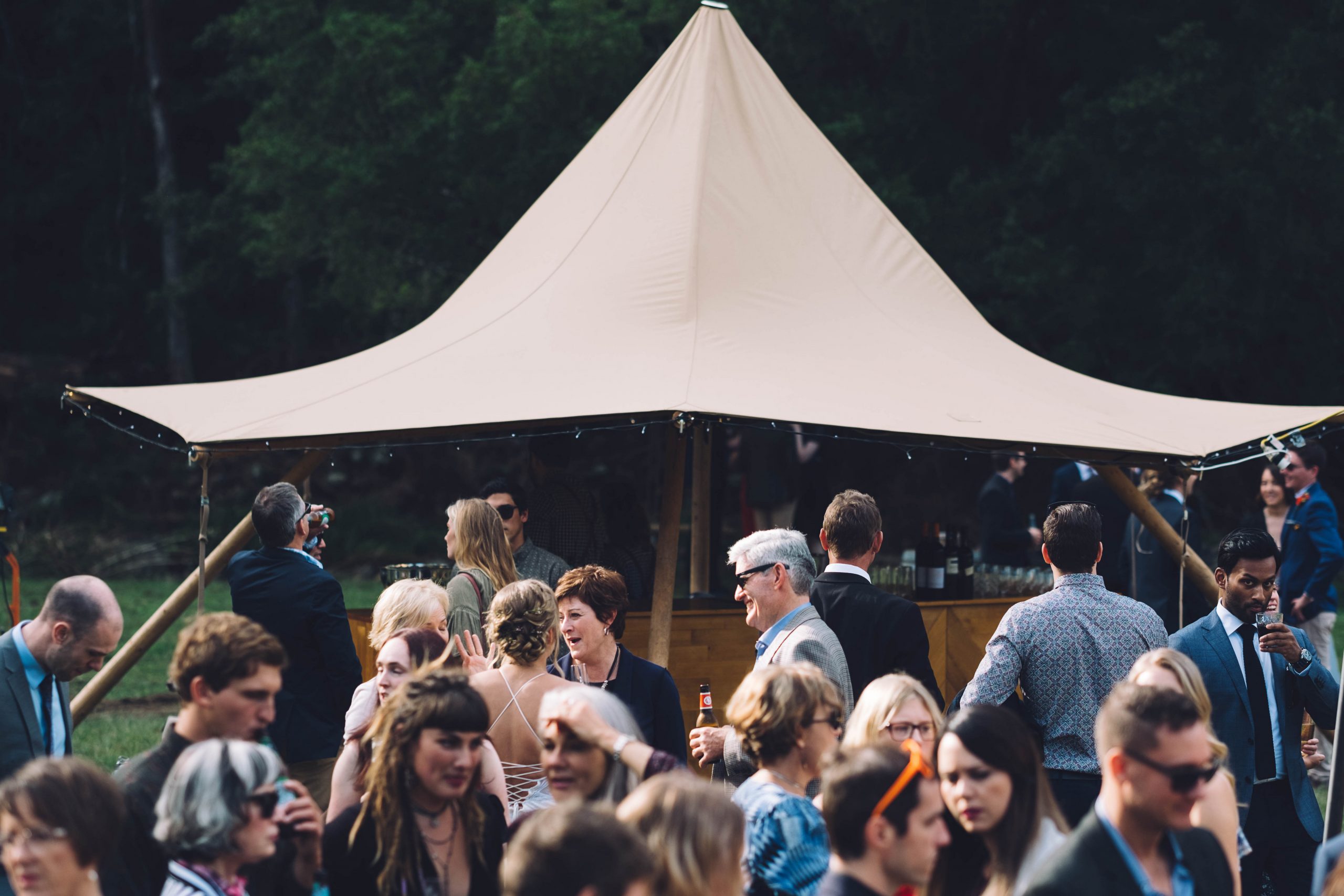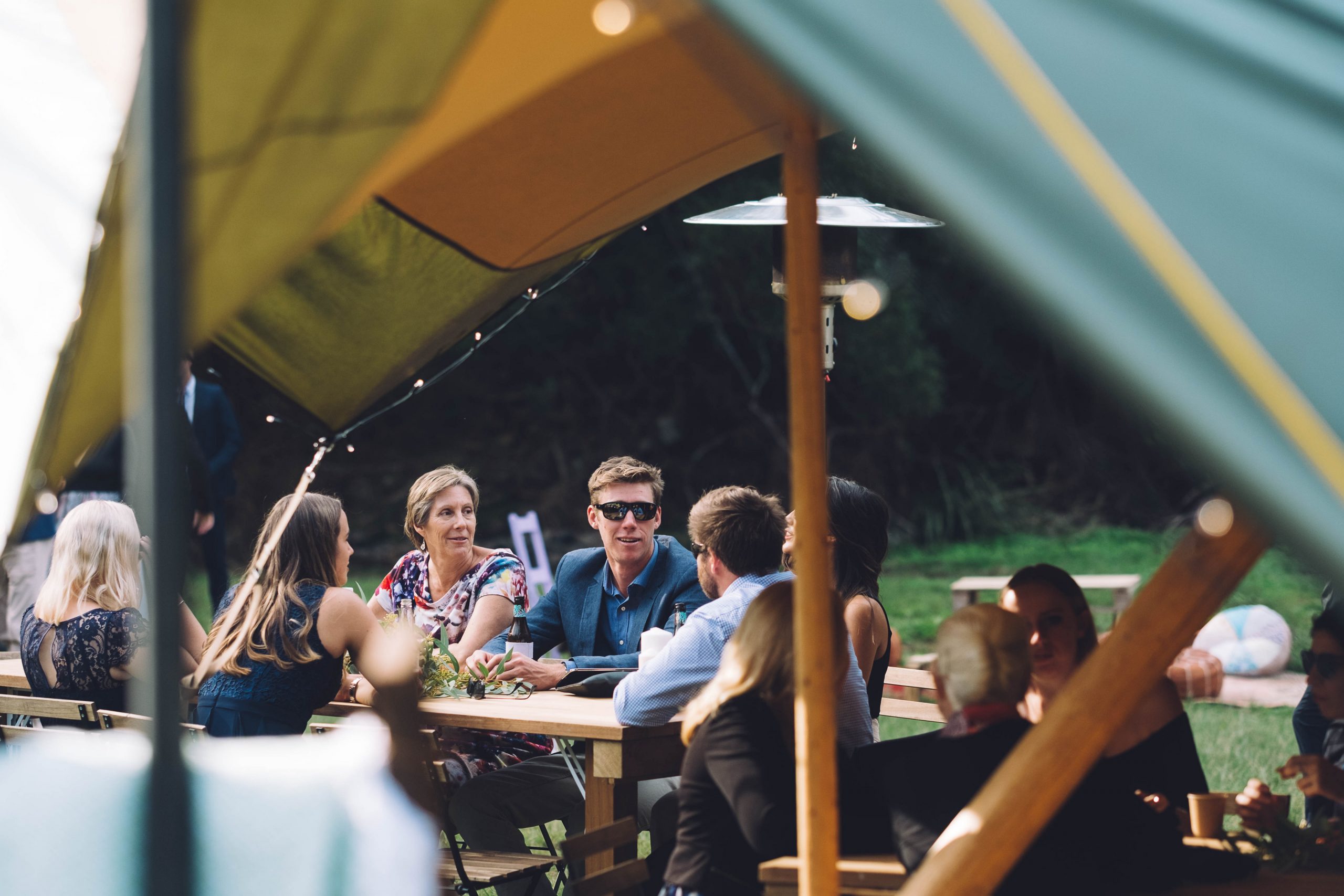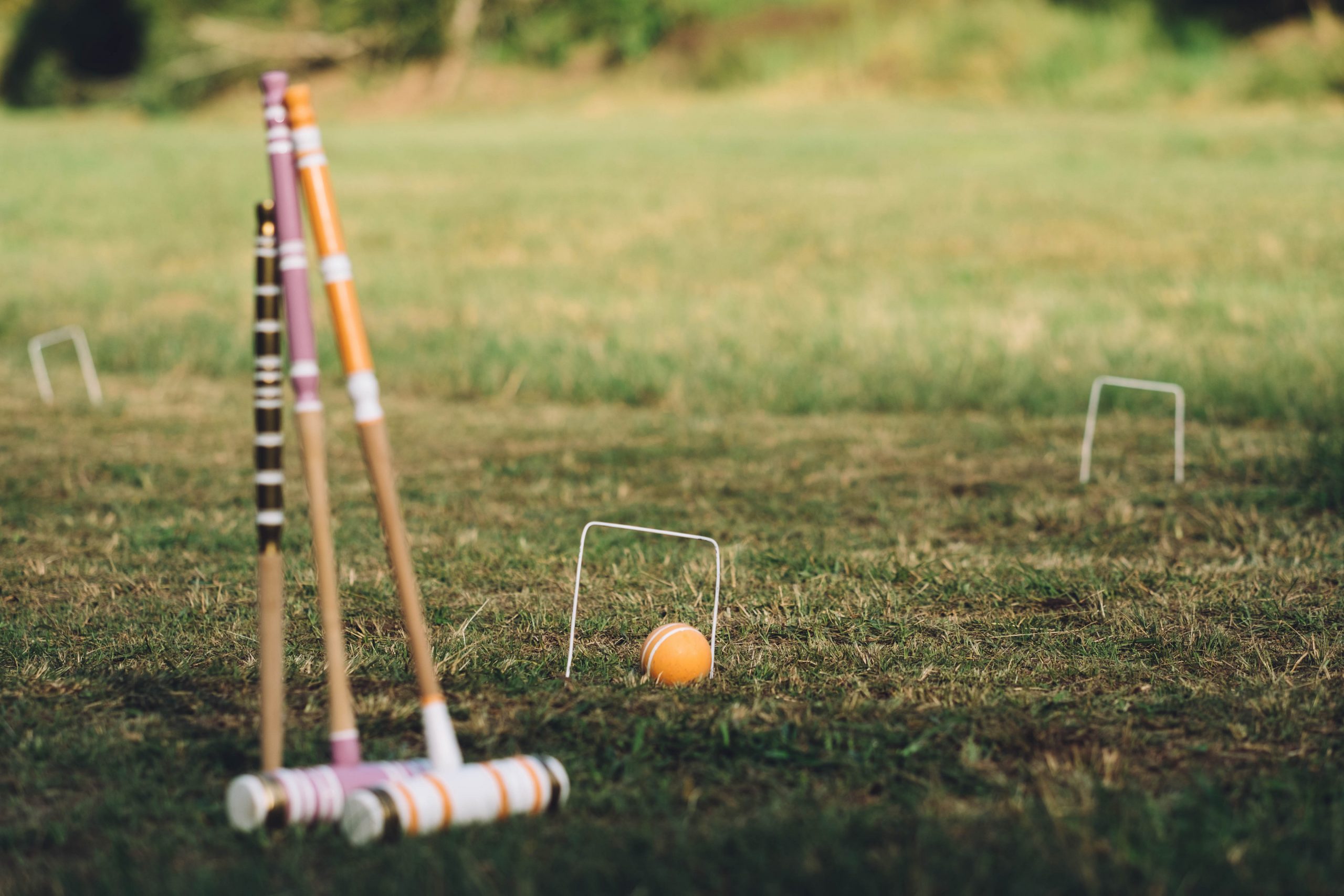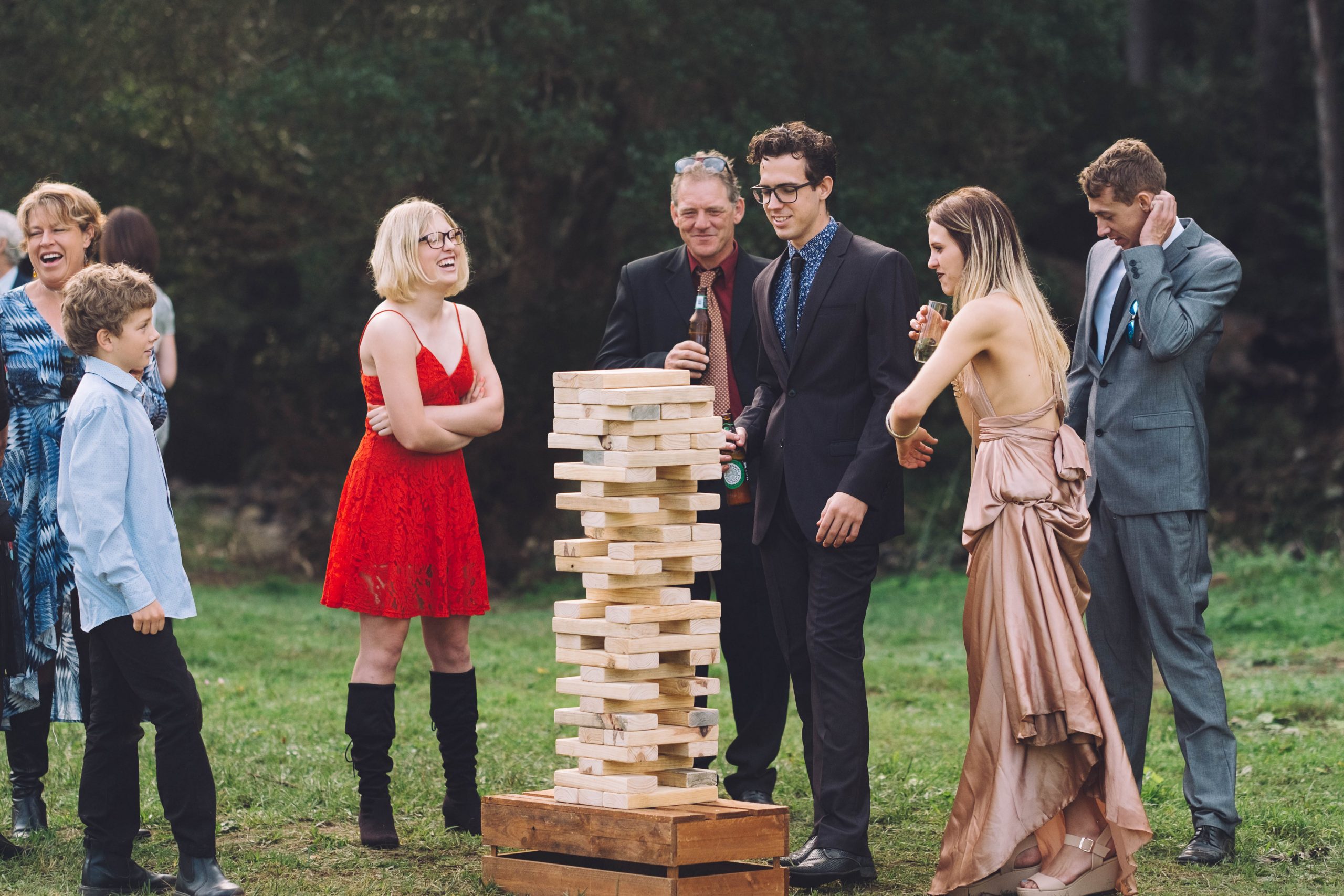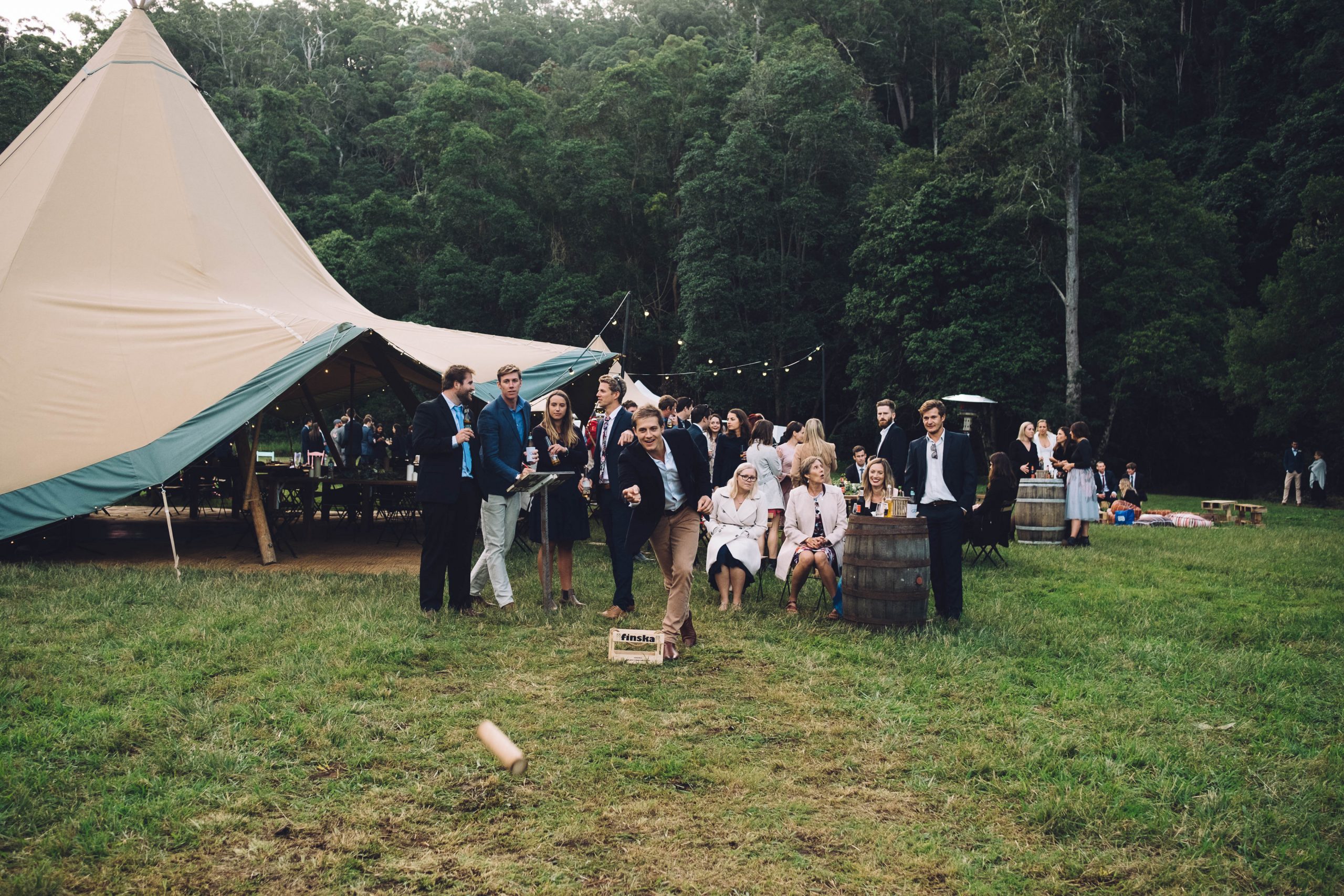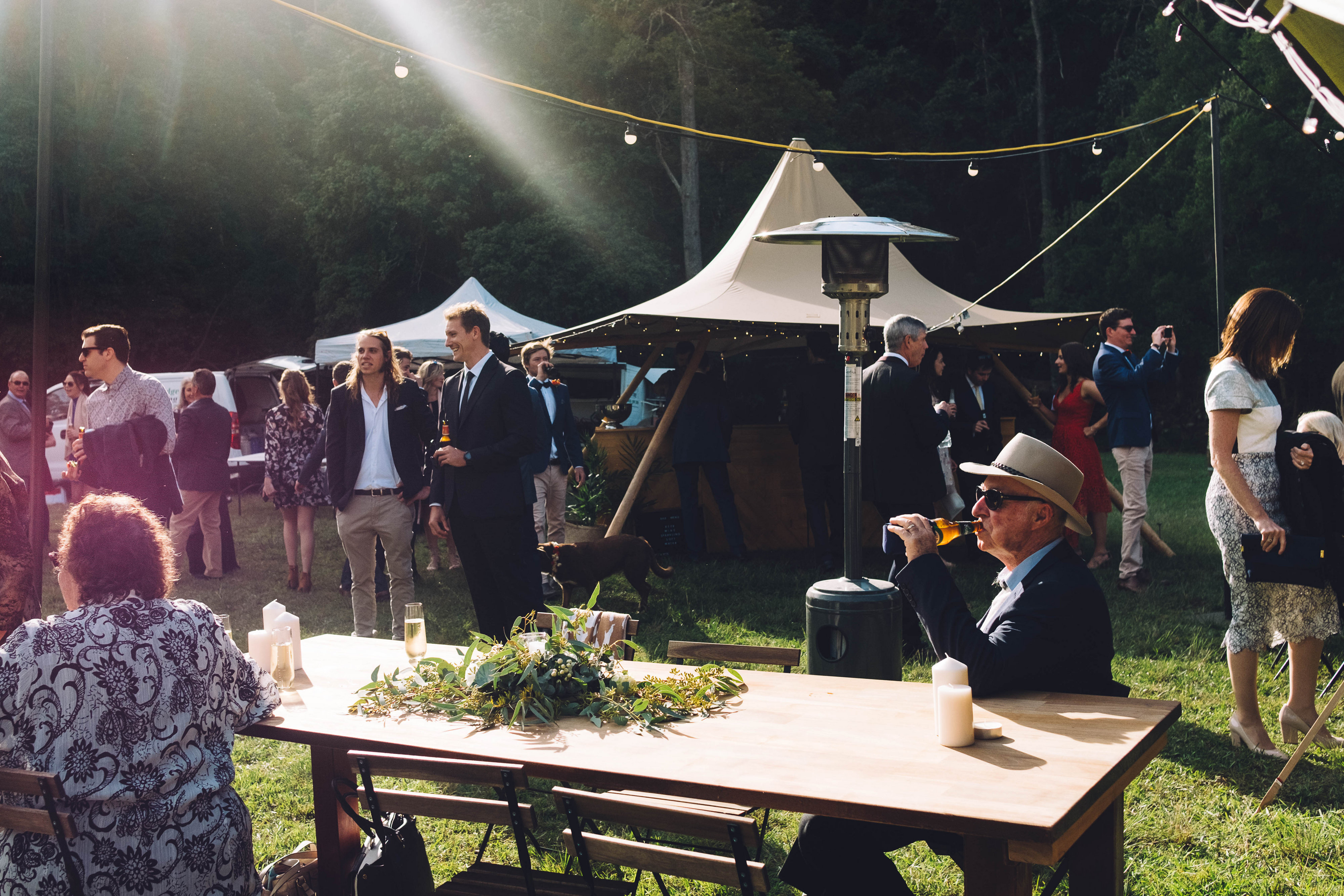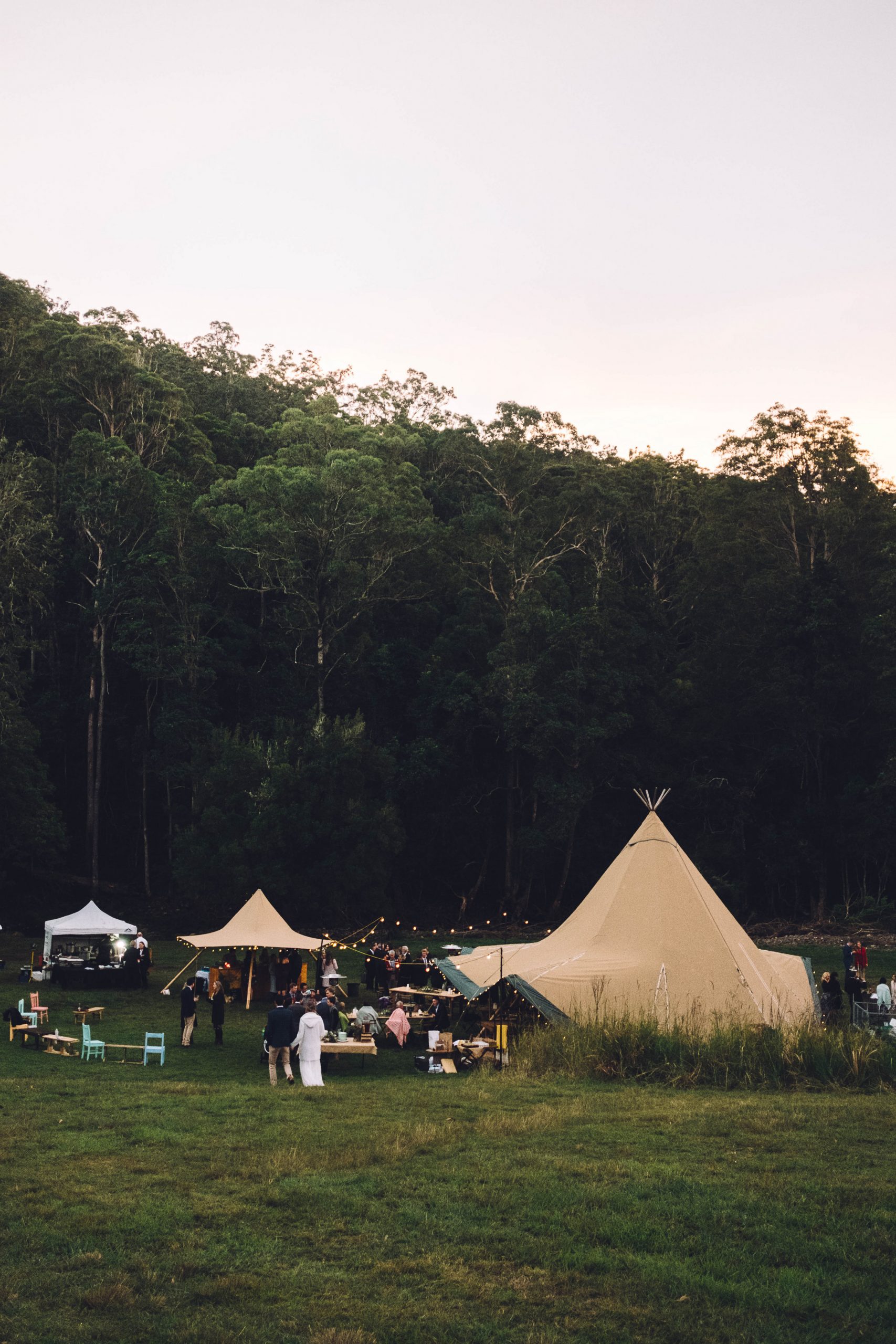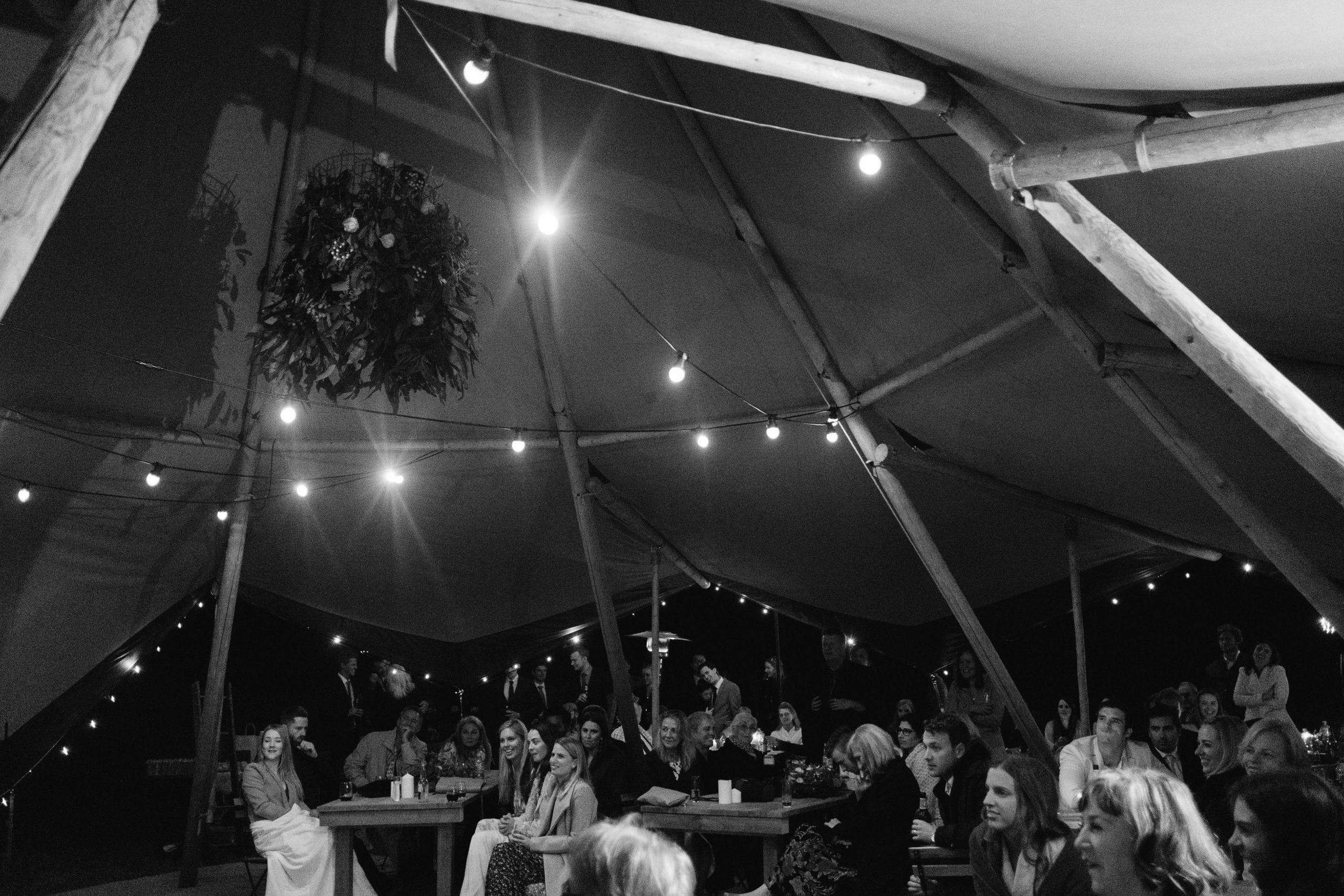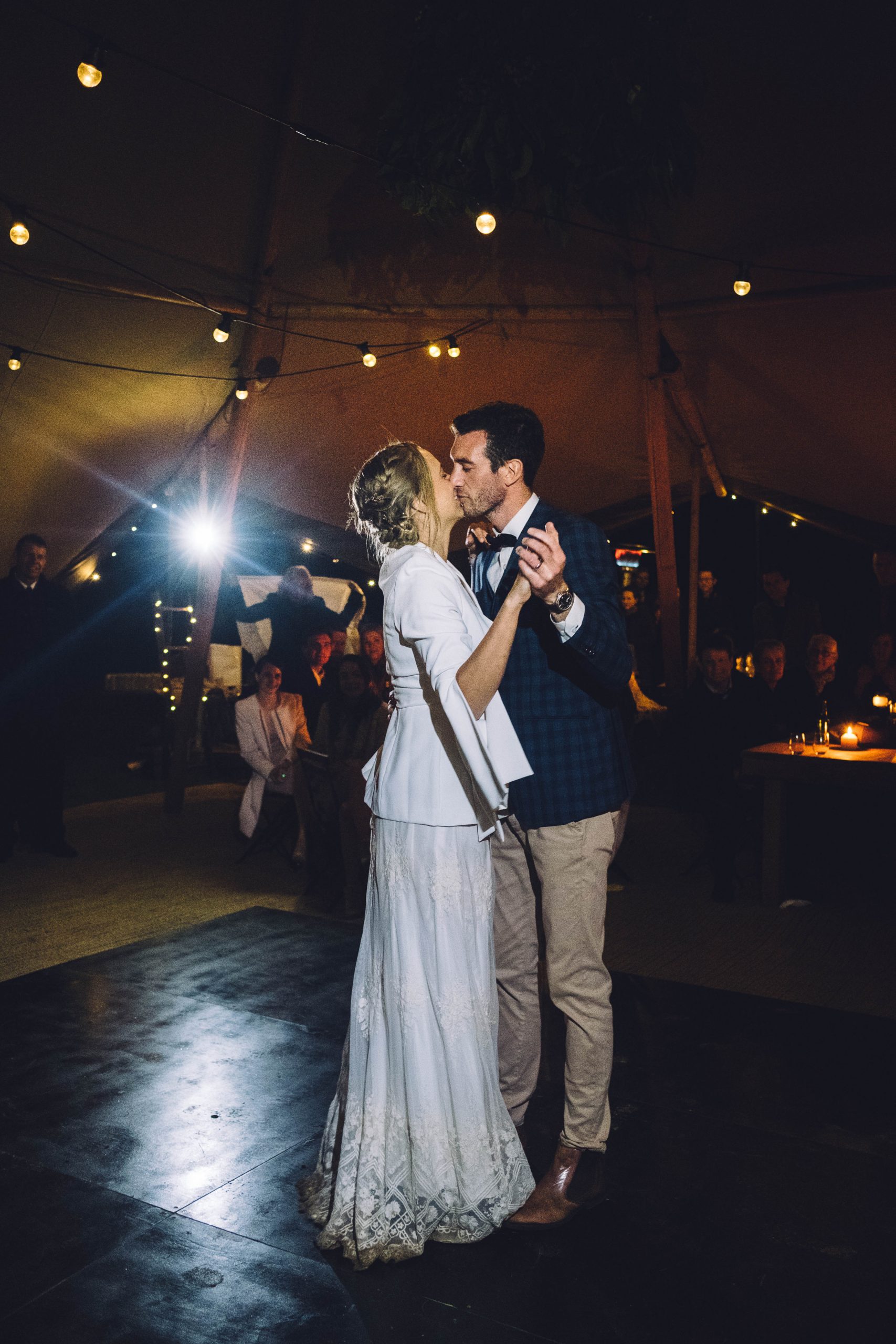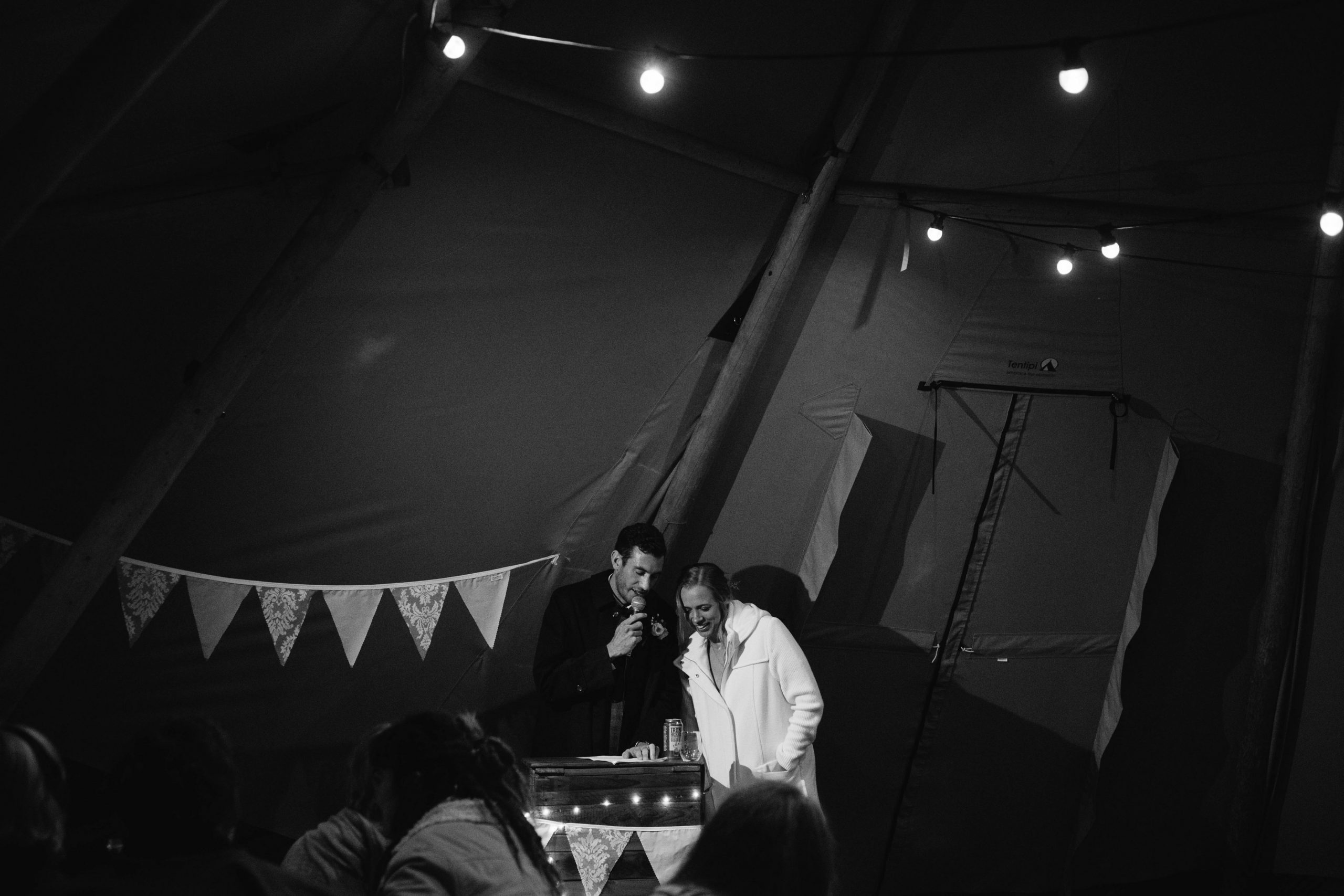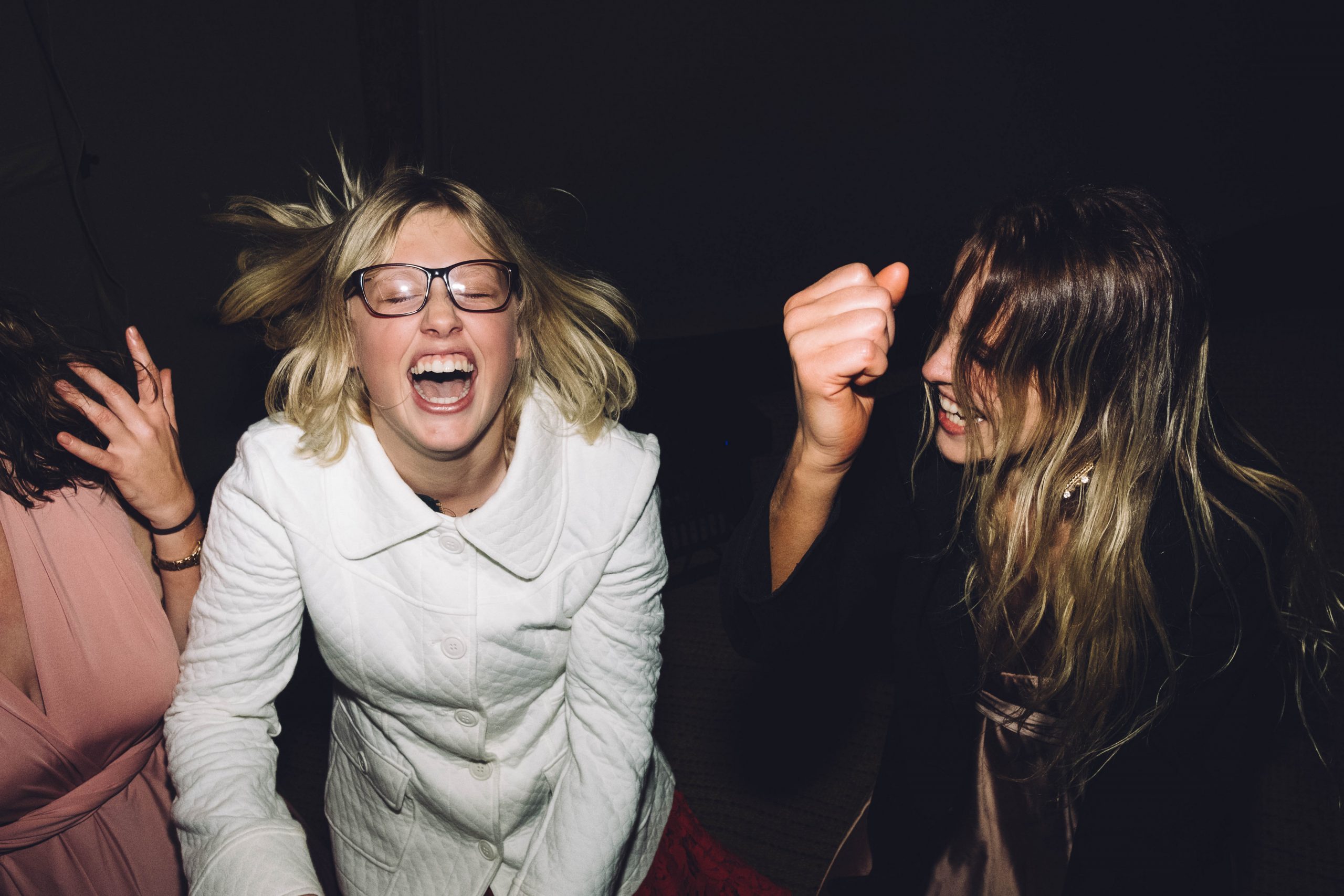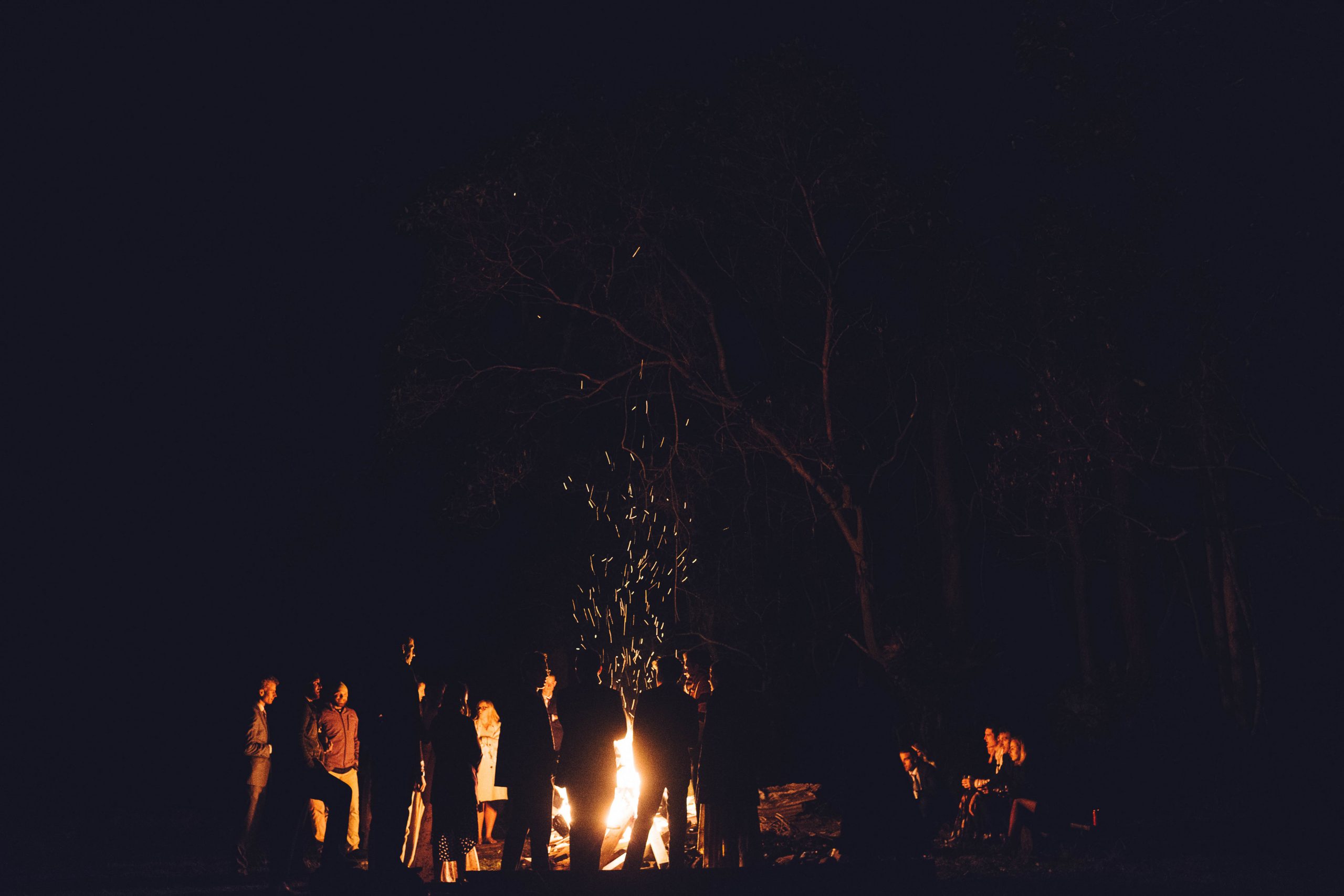 Venue: Ceremony / Reception – both held at The Farmhouse, Numinbah Valley Tipis: Gold Coast Tipis Furnishings: Superb Party Hire, Memorable Moments Hire and Brandition Photography: We are the Tsudons Film: One Day in Mind Cinematography Catering: Prestidge Catering Bar: Gathering Events Wedding Planner/Co-ordinator:  Jen McMillan from Gathering Events Celebrant: Erin Woodhall Celebrant Florist: Mother of the Groom Styling: Bride, Groom and friends and family Cake:  Made by the bride Dress: Made by the bride Hair: Miche Hair & Co Make-up:  Bride Suits: Michael Innes Menswear Toilets: Portable Powder Rooms Cool room: Gold Coast Party Hire Generator: Kennerd's Hire, Nerang