We've been lucky to be a part of some spectacular weddings here on the Gold Coast, and we're loving the direction the wedding industry has taken over the last couple of years. We've met so many inspiring couples along the way, and we're constantly blown away by the creativity and imagination of our beautiful clients. We love the way they think outside the box and constantly challenge the notion of what a traditional wedding 'should be'.
One wedding idea we cannot get enough of is the concept of a morning or lunchtime wedding. Whether it's a dreamy long lunch, or a summertime brunch, daytime wedding receptions have become really popular over the last couple of years.
The dance floor might be less crowded, but daytime receptions are fresh, fun and vibrant. Guests can sip on champagne in the sunshine, chill out to cruisey acoustic tunes, play lawn games, and of course feast on a delicious brunch or lunchtime spread.  Sounds like bliss to us!
We were lucky enough to be a part of our good friends Simone & Paul's wedding recently, and it was the most incredible day. It started early, finished relatively early for most, and was immensely enjoyed by guests of all ages. We caught up with the beautiful bride to see what inspired this style of wedding for them.
When you first started planning your wedding, what were your main priorities? We wanted to keep our wedding fairly simple and family friendly. We always pictured it to be outdoors, a garden wedding. We knew we didn't need much to make it an amazing day, beautiful surrounds, great company, good food, drinks and music.
What made you decide on an 

11am

 ceremony, and predominantly a daytime wedding?  We figured why wait until the afternoon or evening to start celebrating? Why not start the festivities earlier. We also have two children under the age of four so the timing worked perfectly. They ran around outdoors  and had a ball all day with their cousins and friends, then the grandparents took them home while the partying continued into the evening for the adults.  We were also lucky enough to be married in September on the Gold Coast, when the weather is beautiful during the day for a garden wedding.
Do you have any tips or advice for couples wanting a daytime wedding? A day wedding gave us so much more time to spend with family and friends on our special day. We celebrated until the same time we would have with an evening reception (it was a big day), but it's not often you're able to bring together so many of your loved ones so why not make the most of it. A daytime wedding means an earlier start (bridal party prep, set up/theming bump in, caterers etc) so just make sure you allow enough time for everything.
Here is a glimpse from Simone & Paul's stunning day…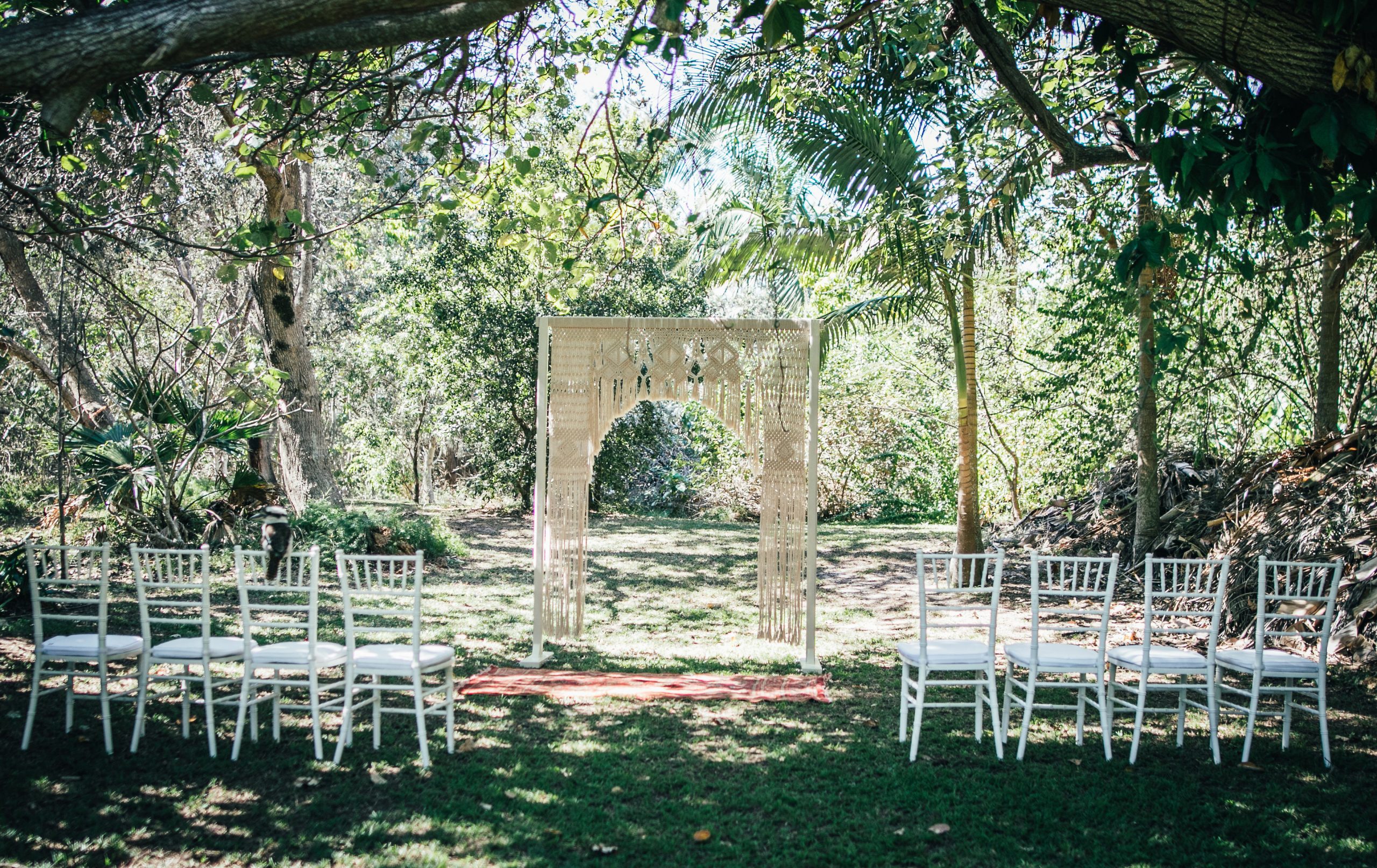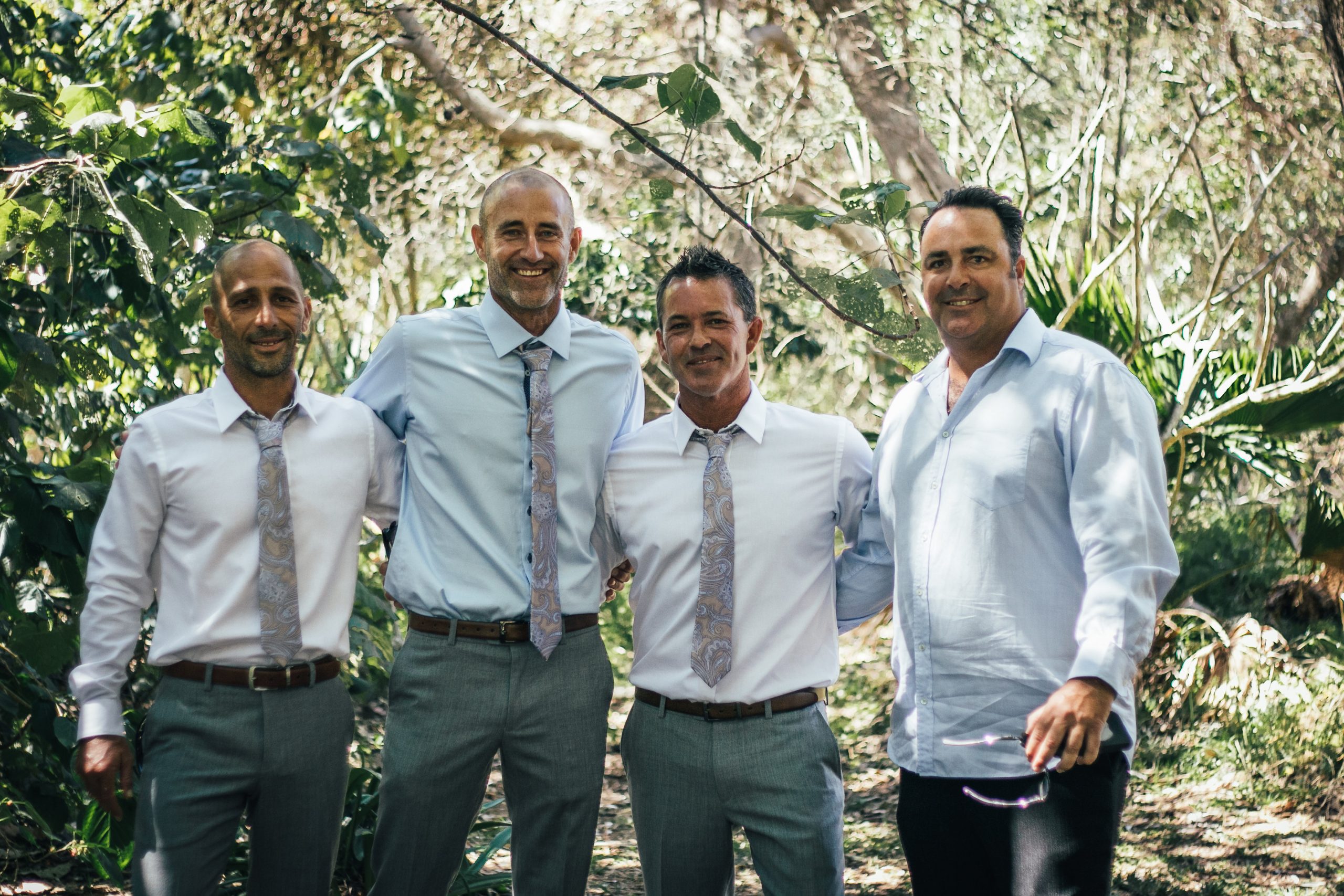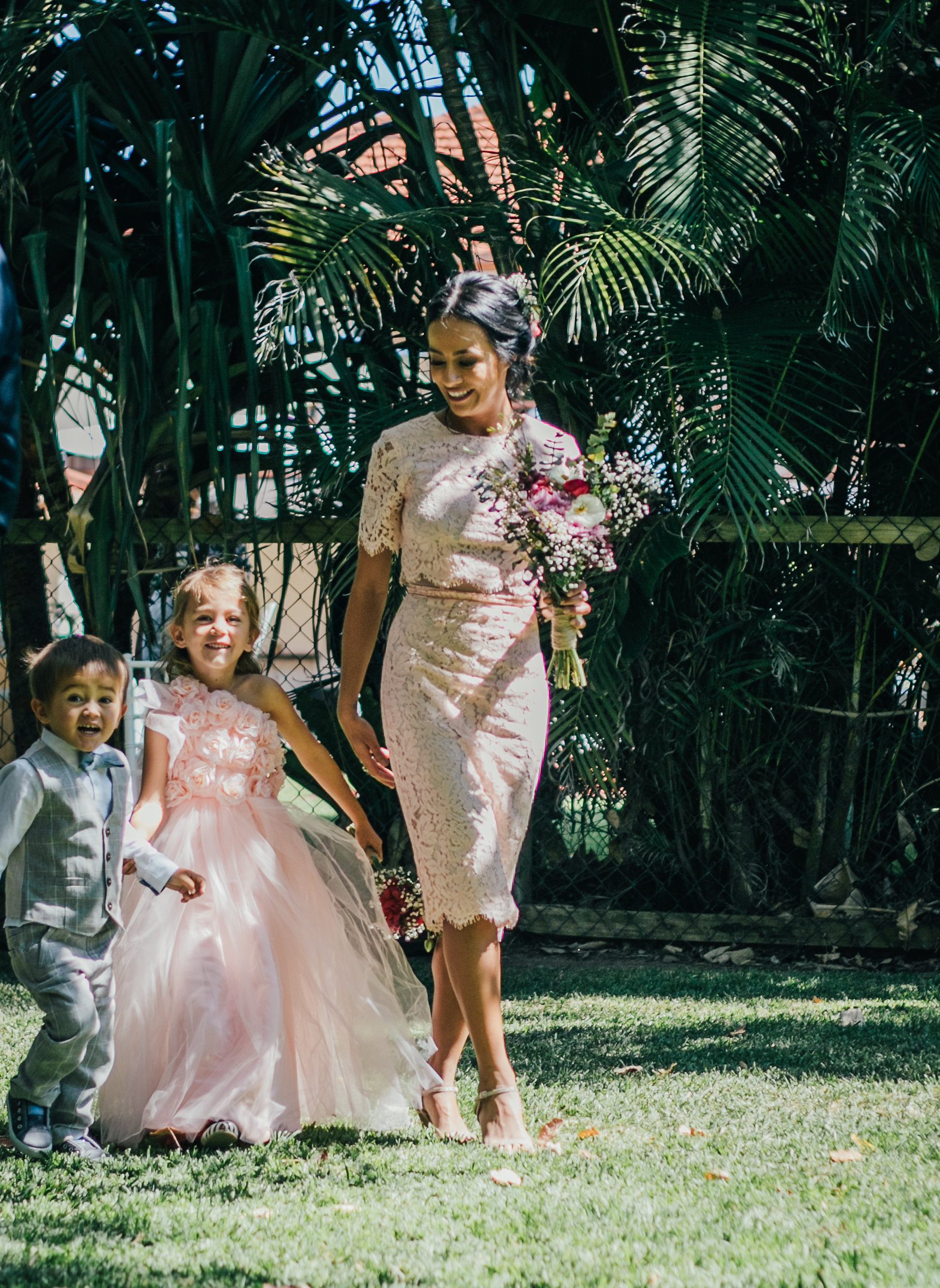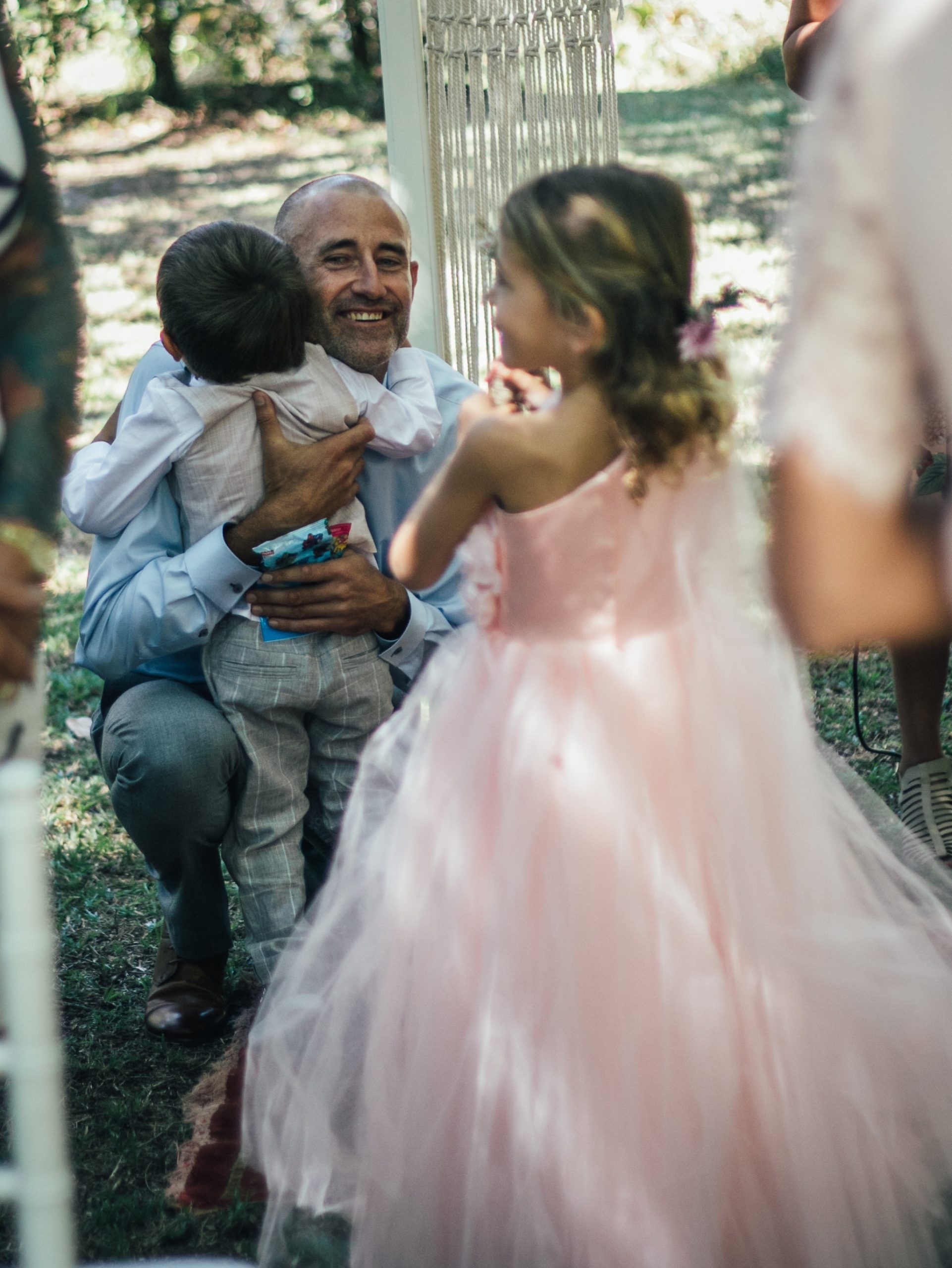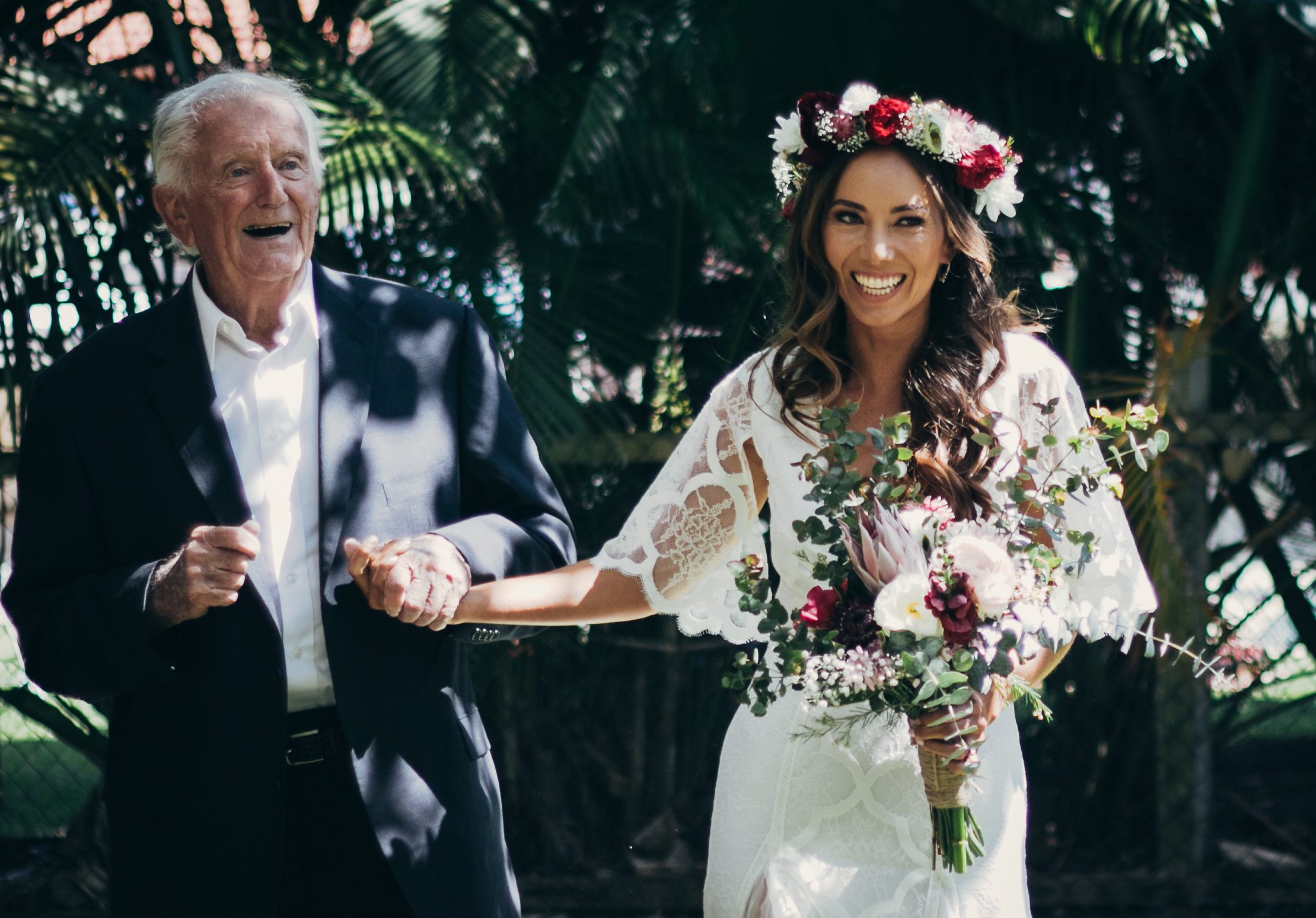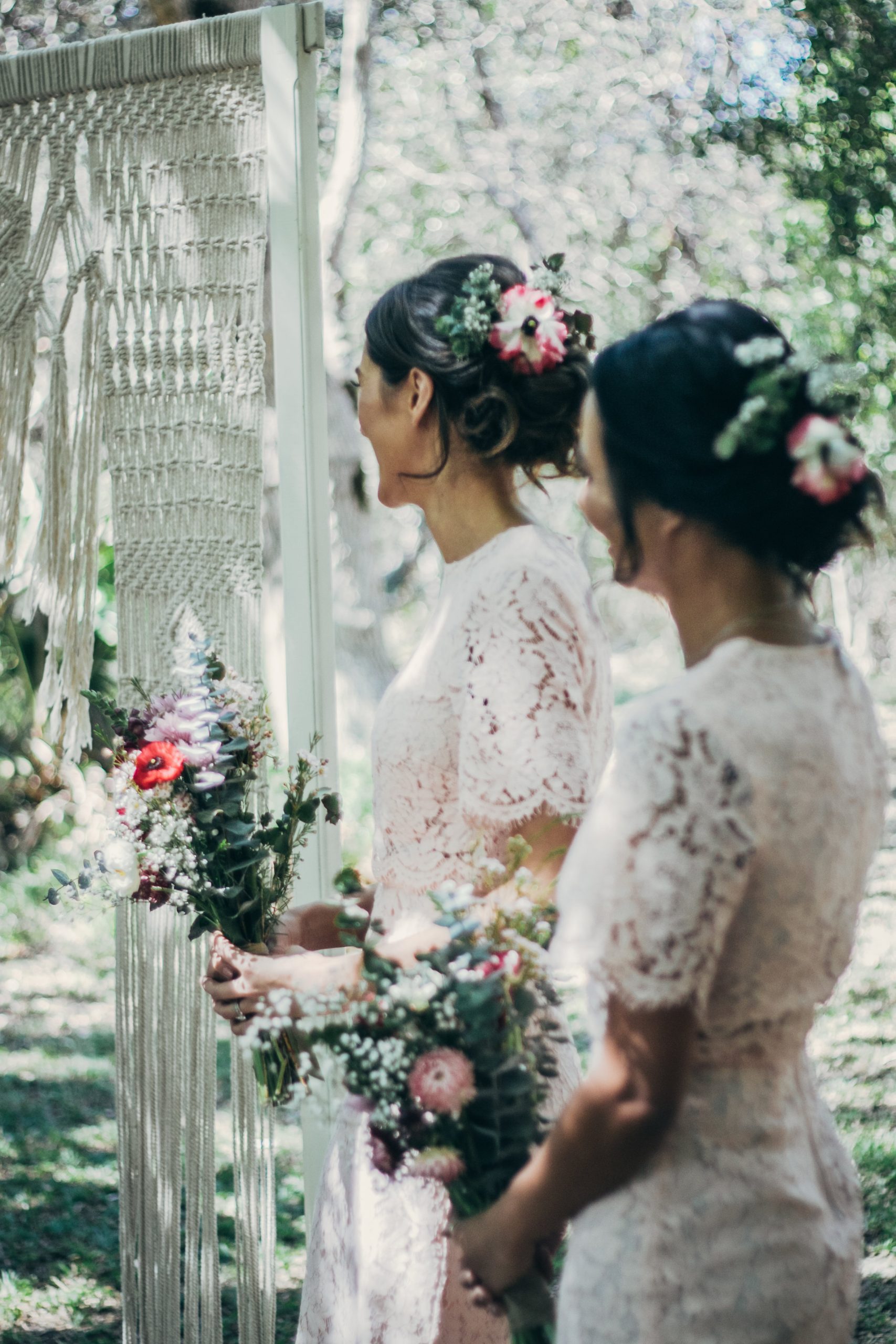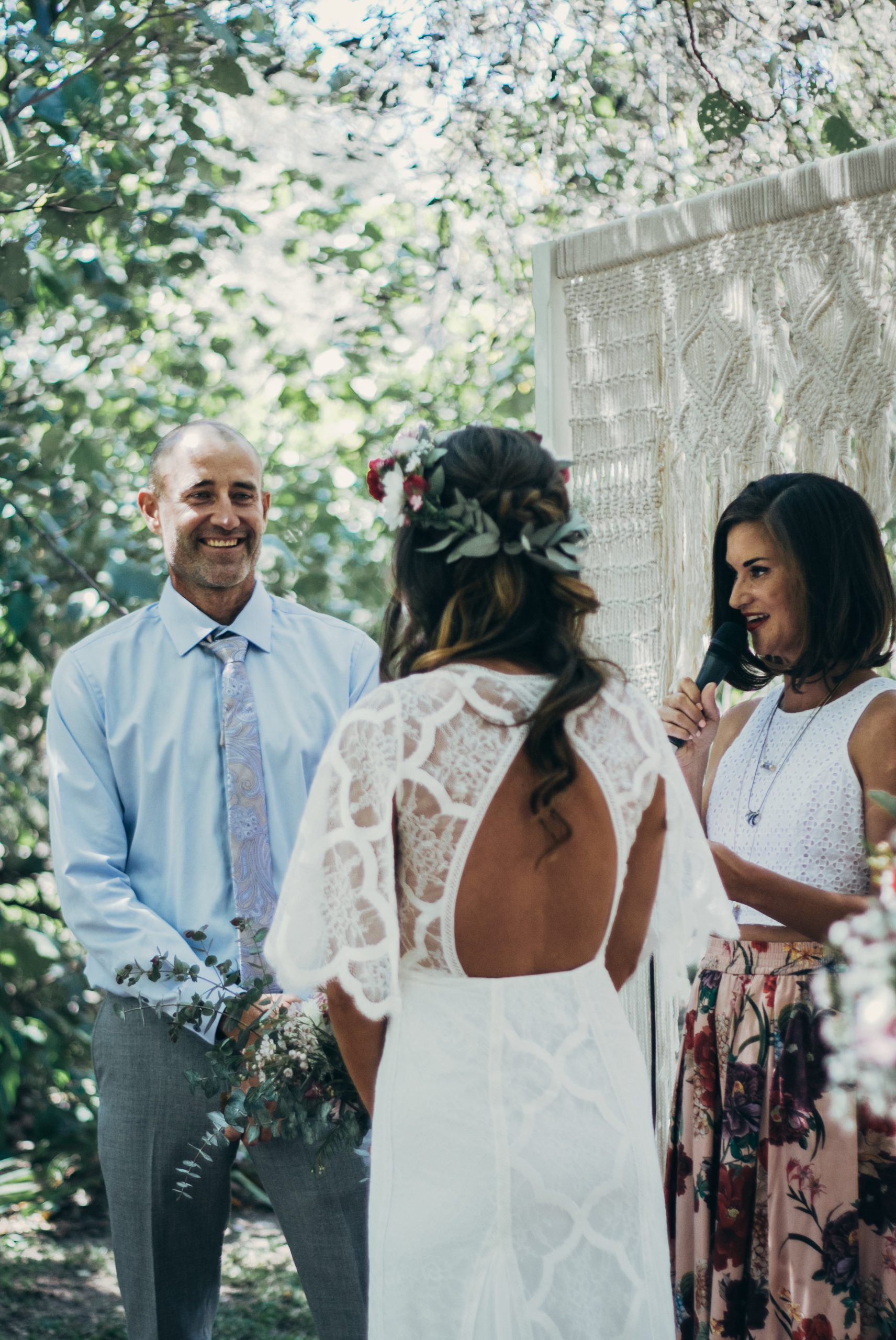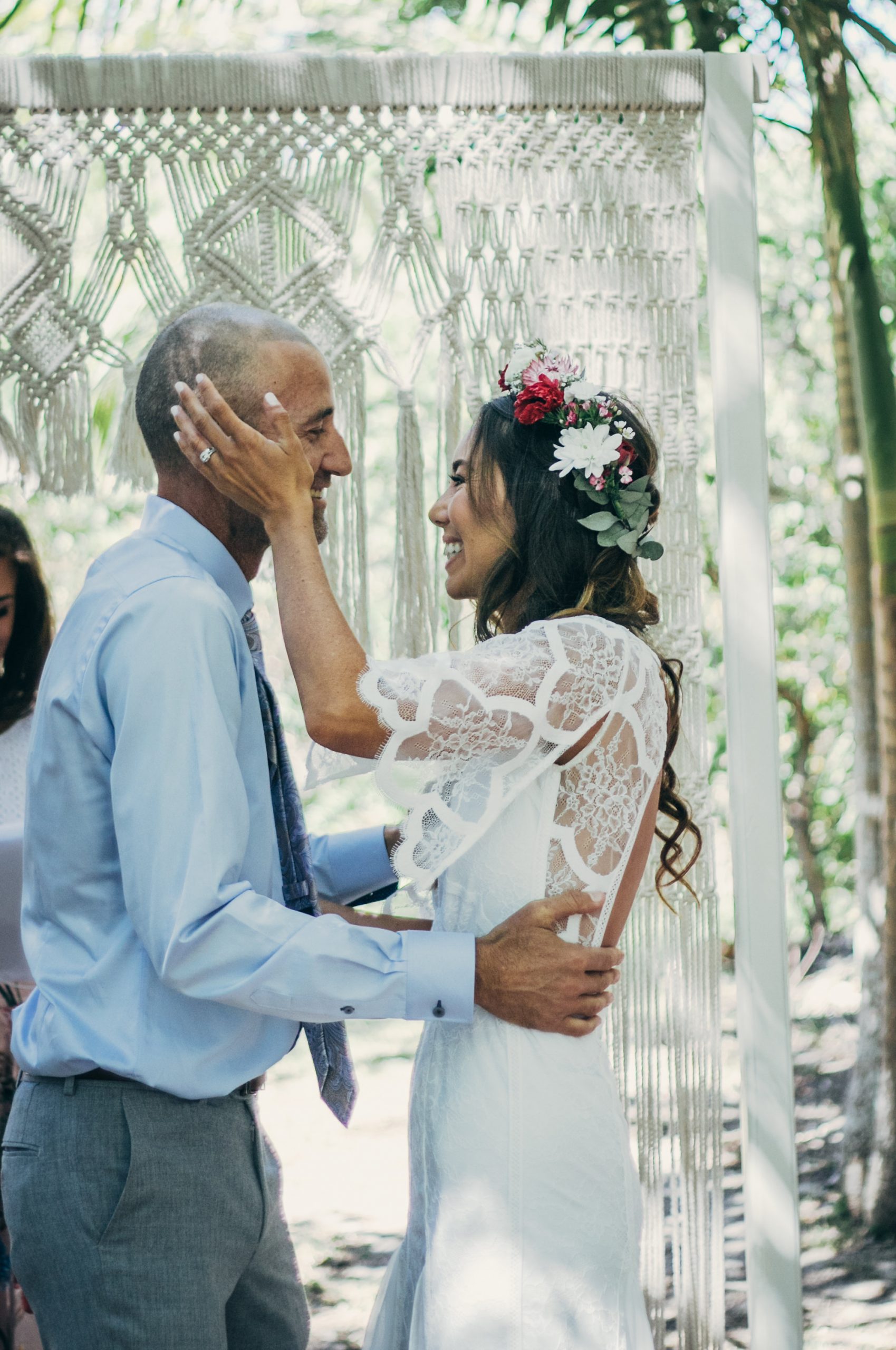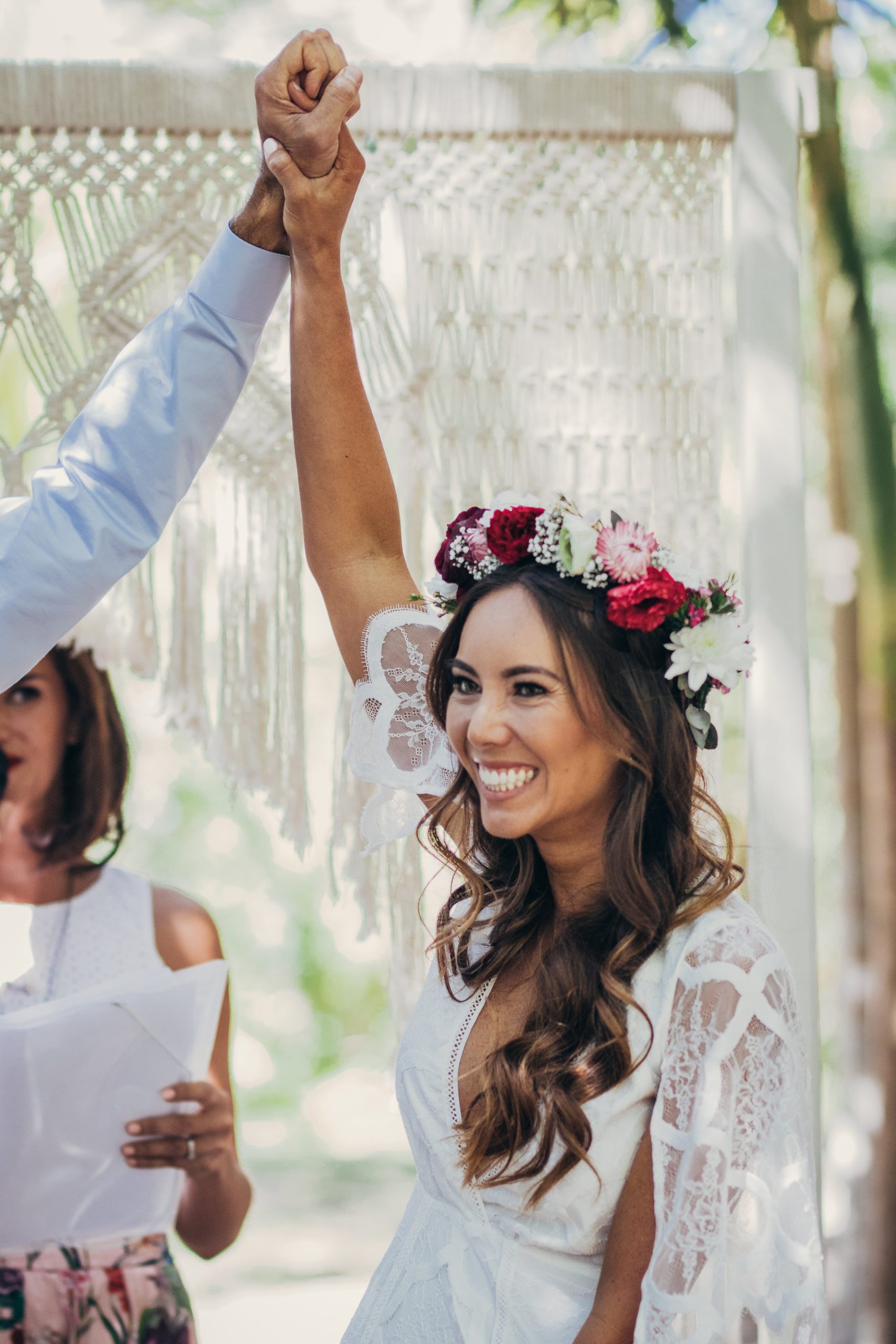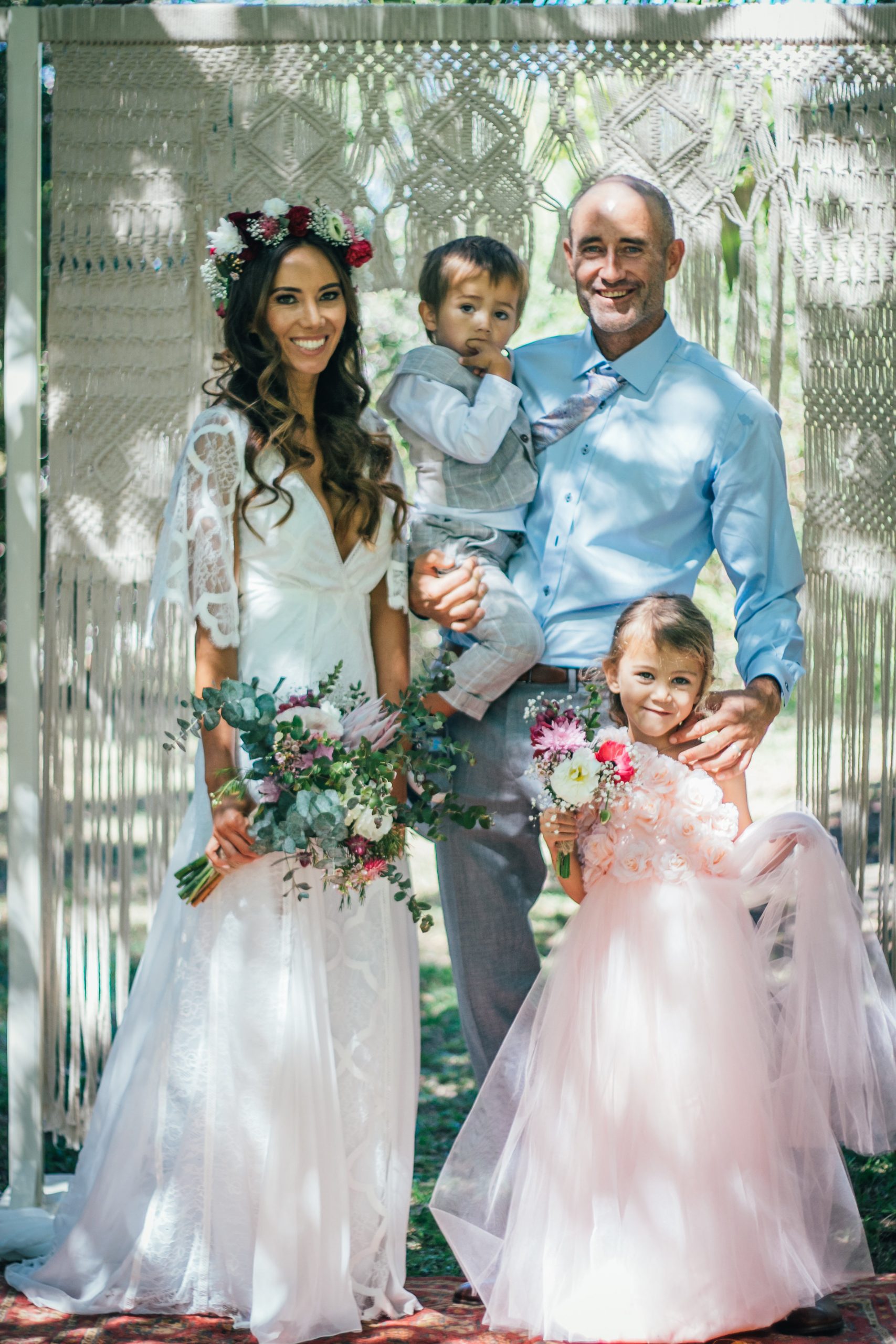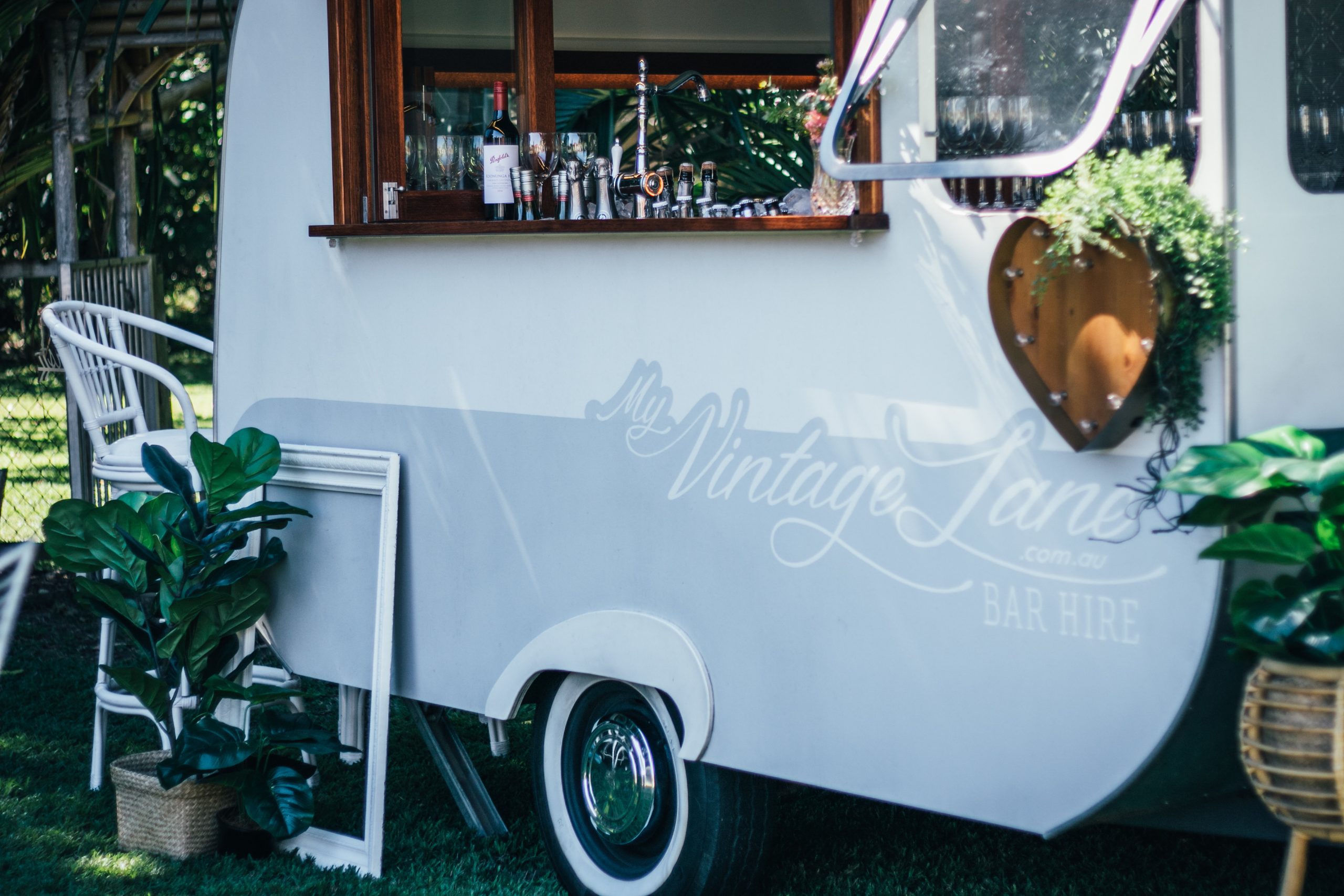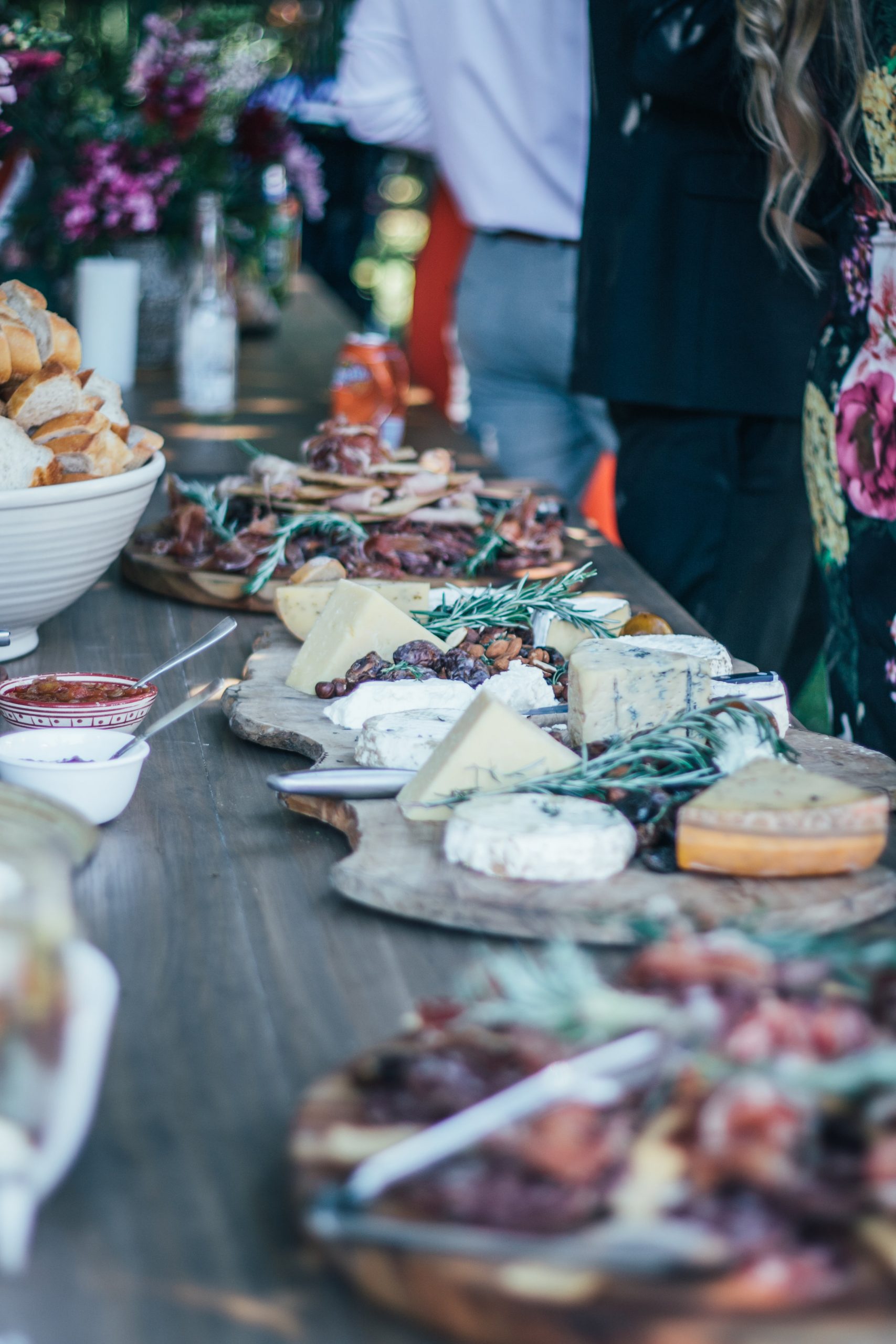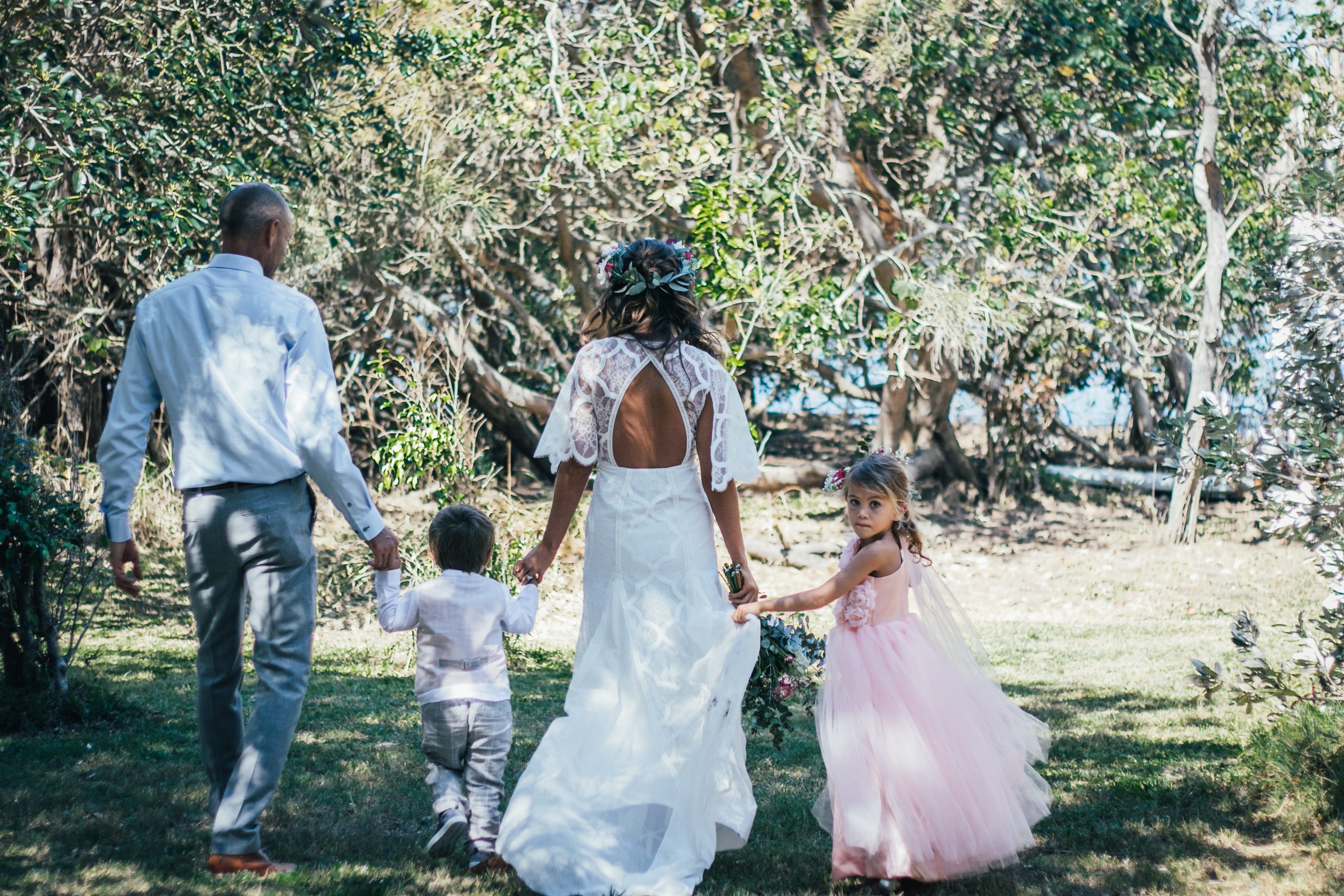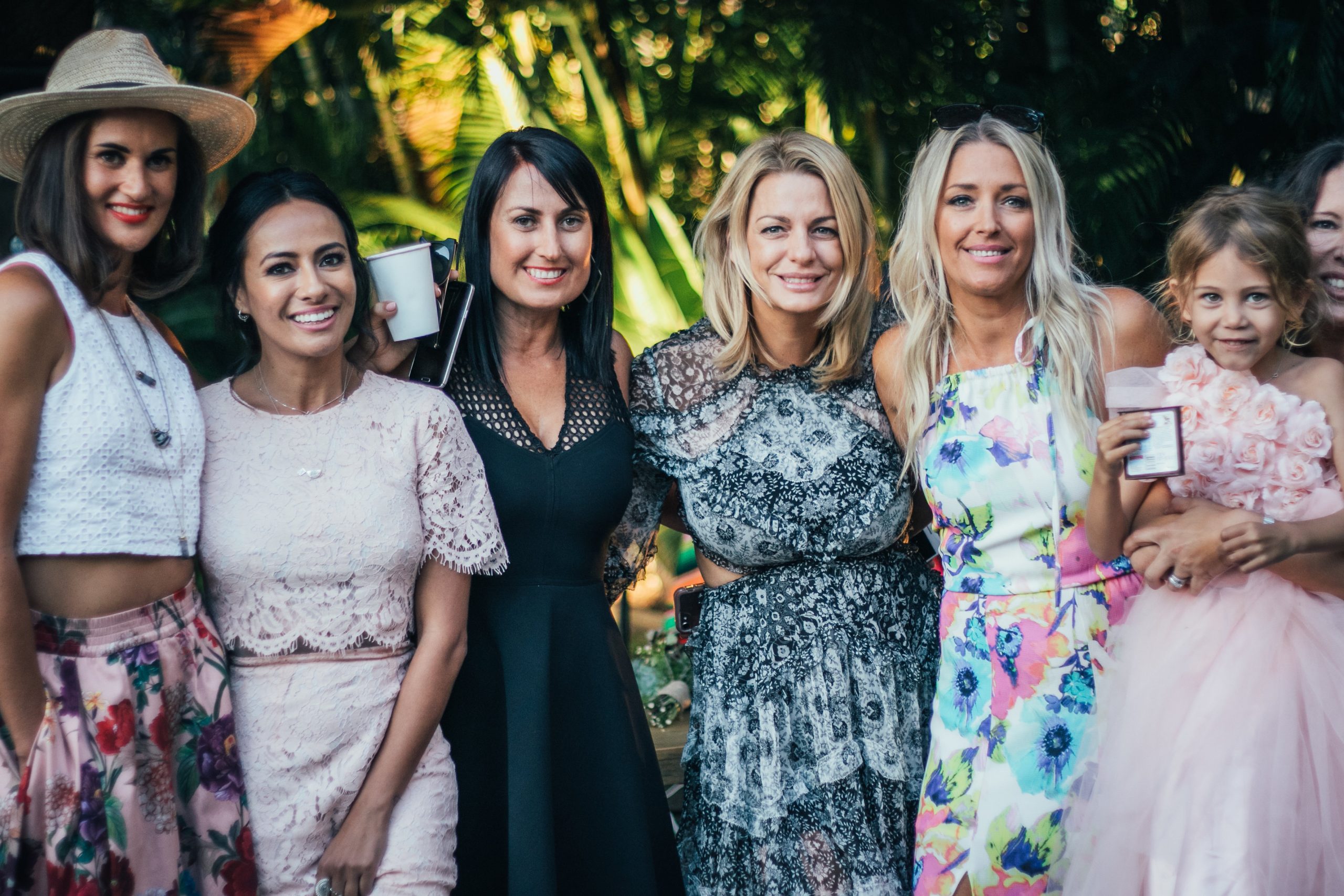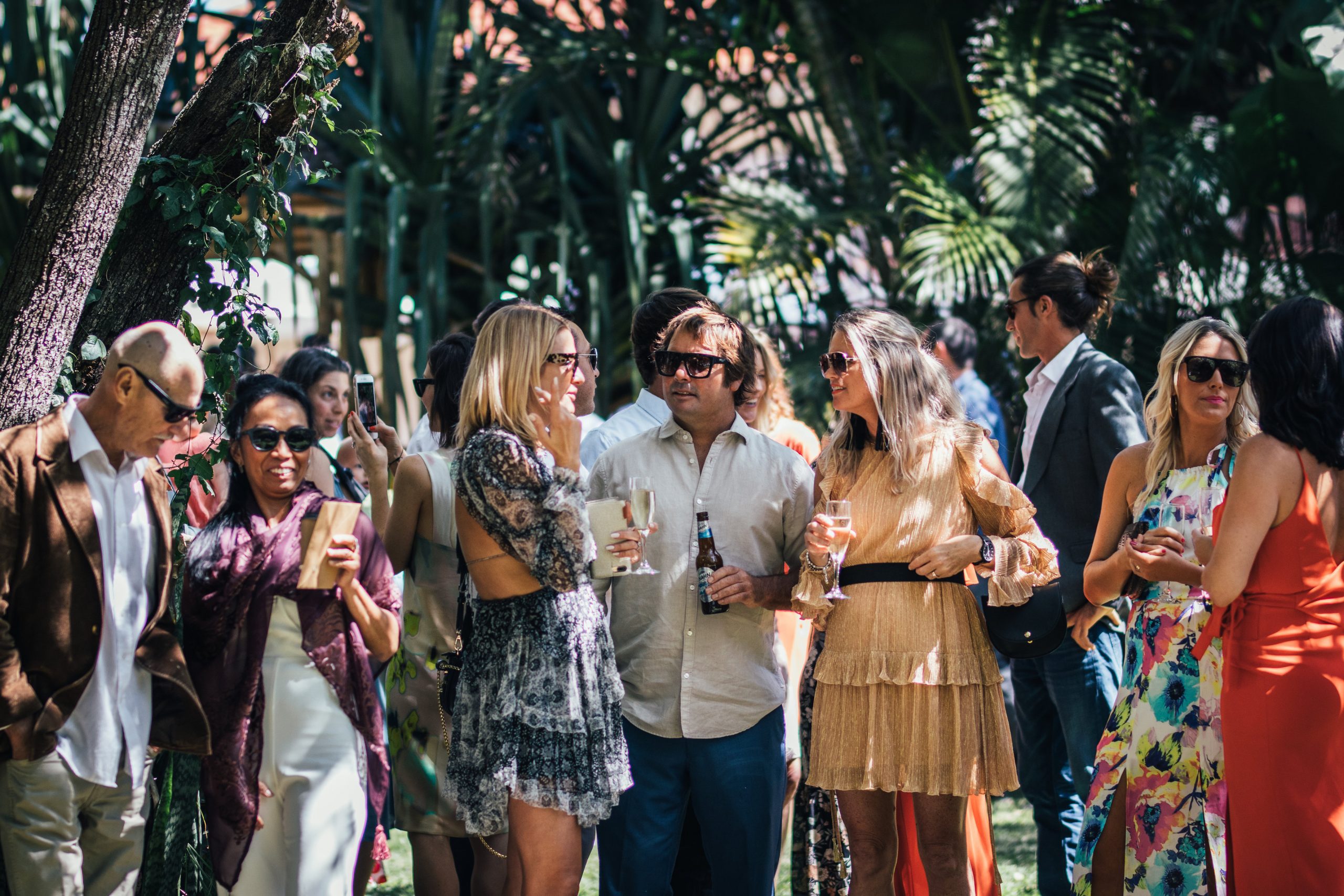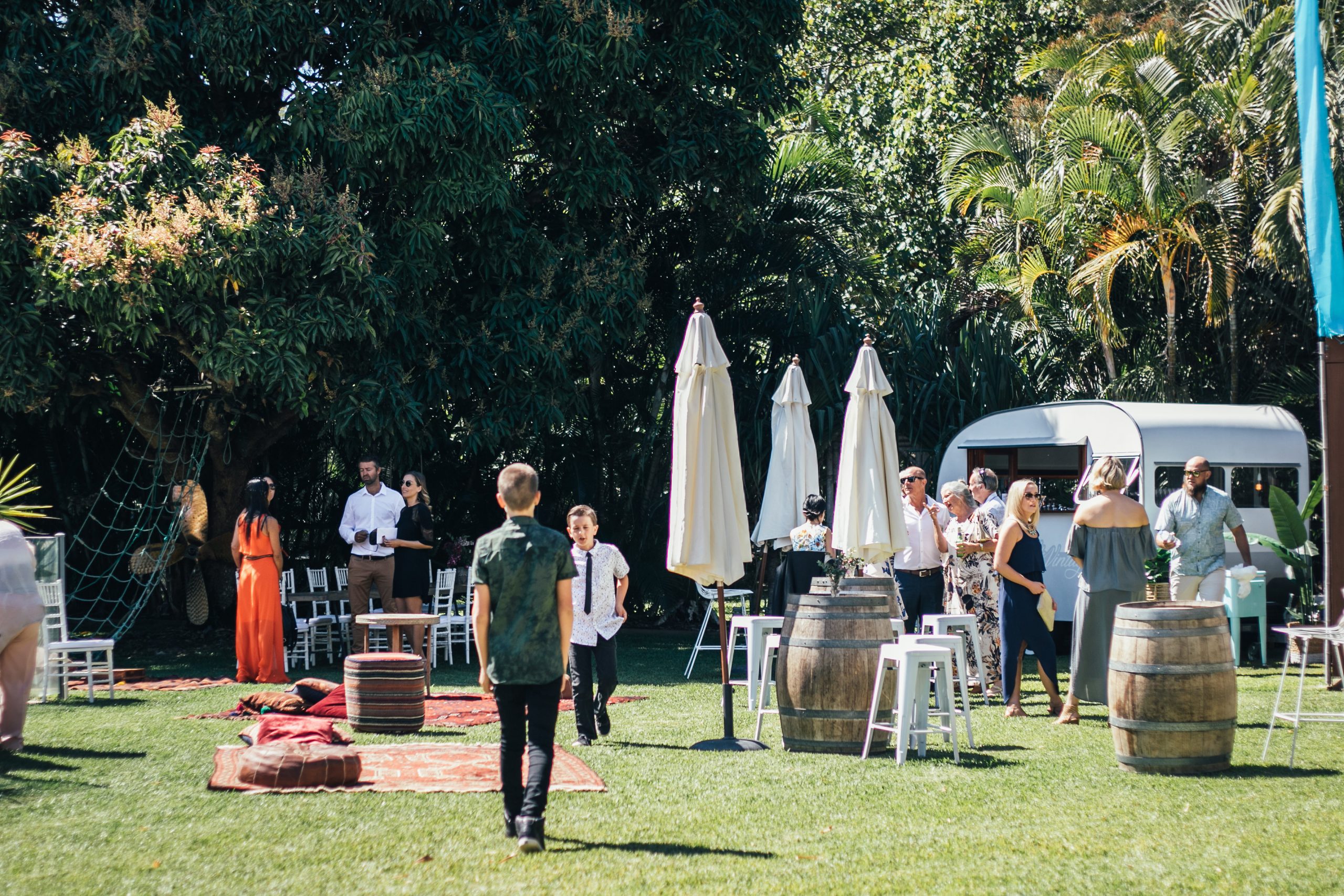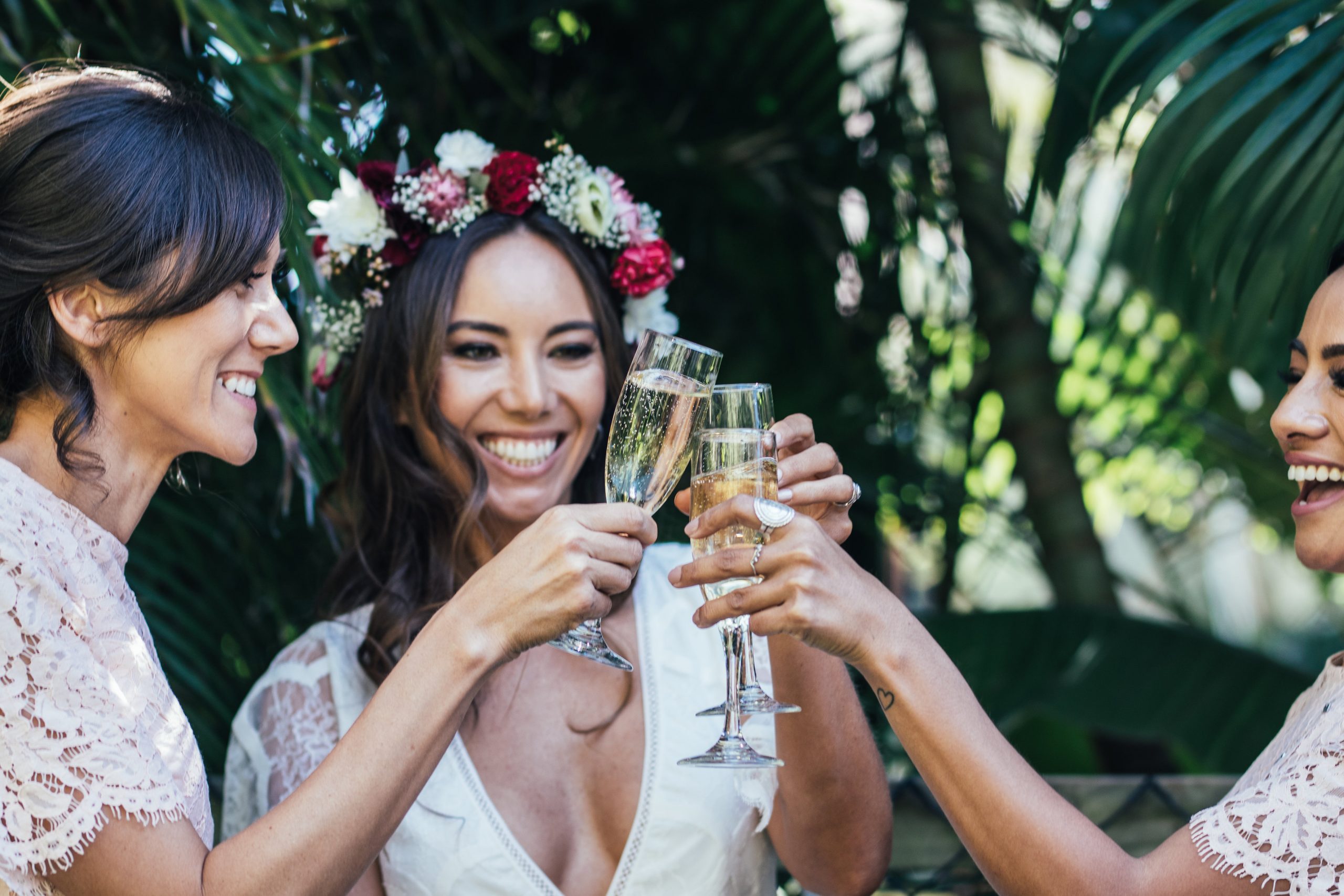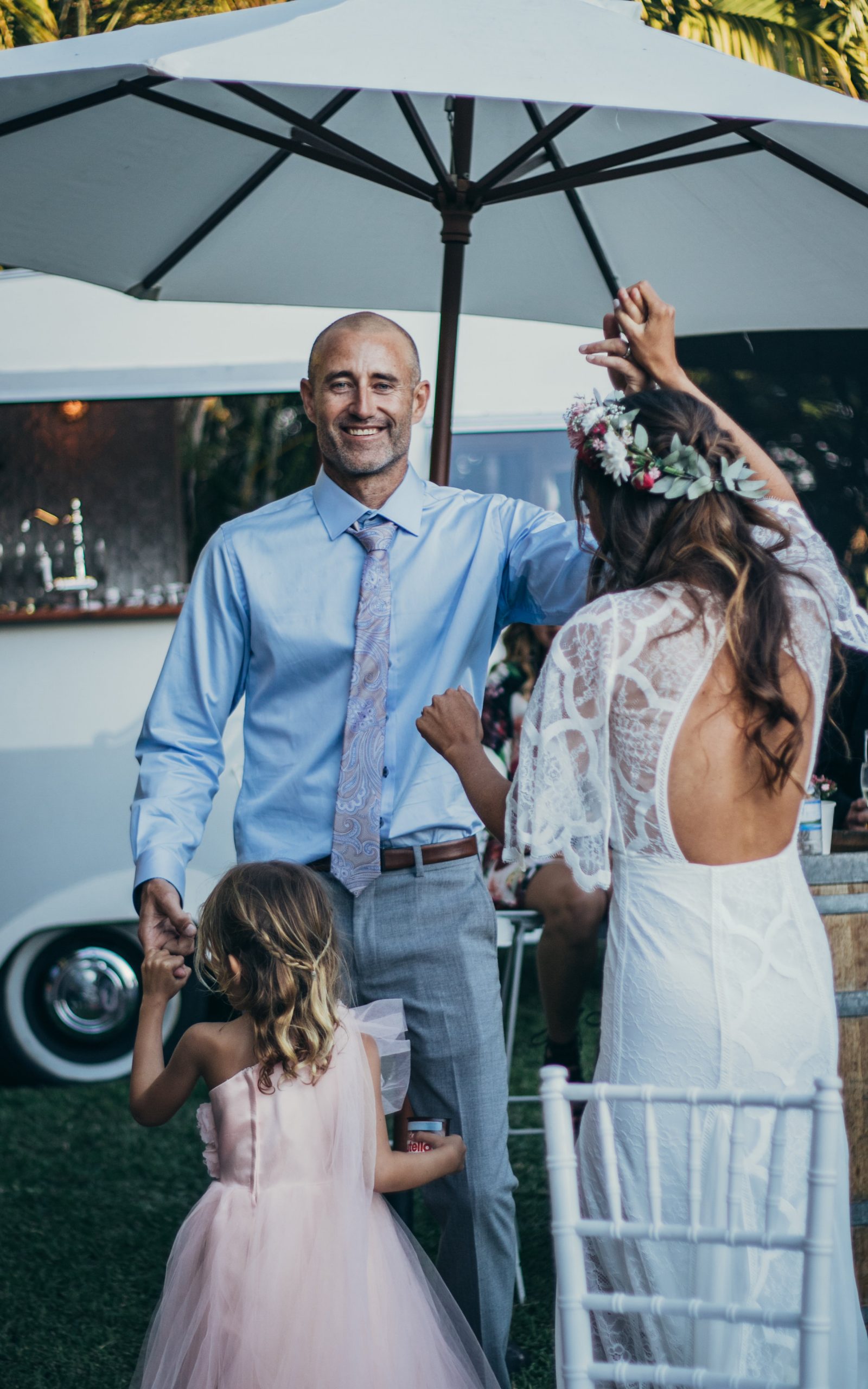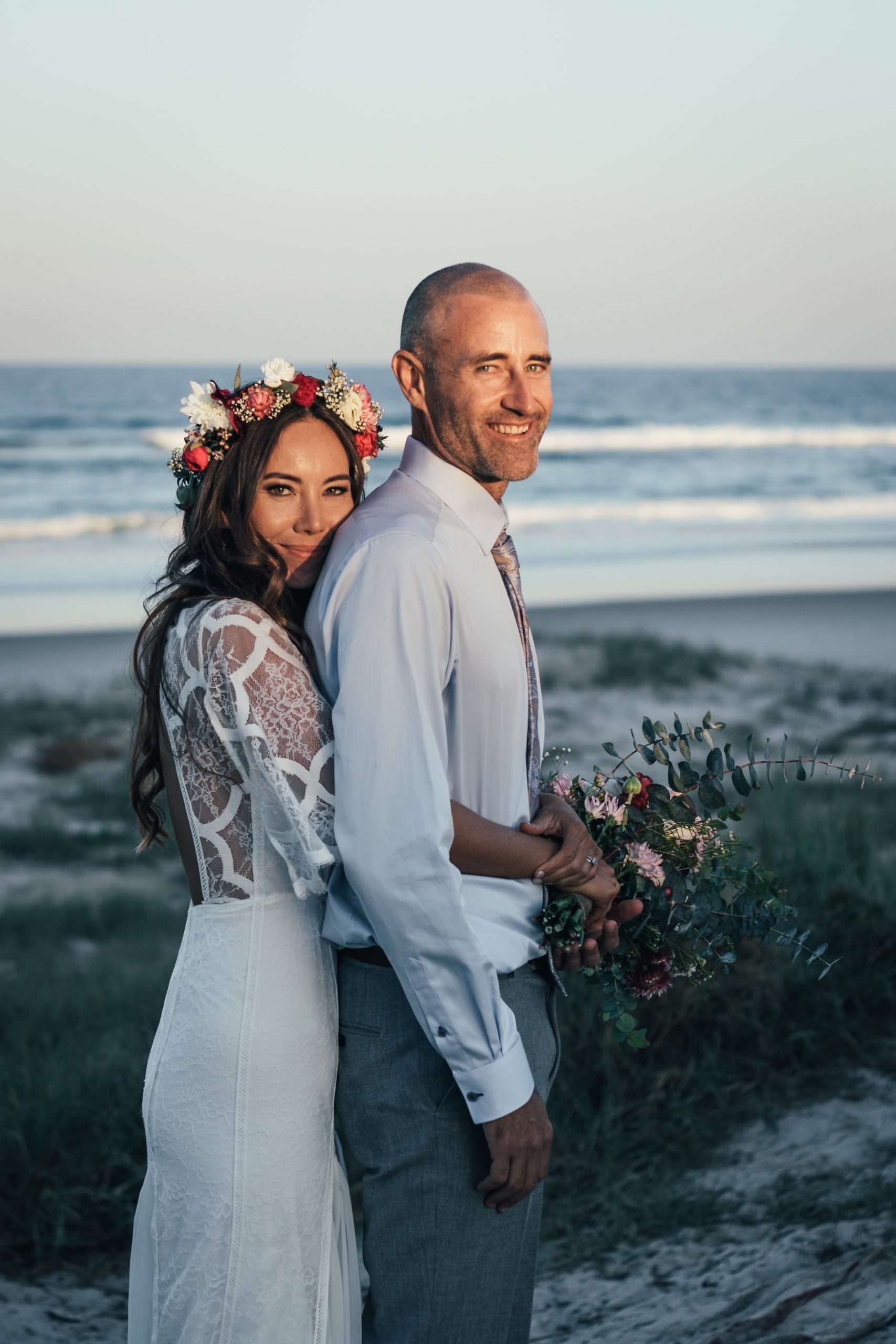 Photographer: Shelley Lawnikanis @shelleylawnikanis
Furniture: Hampton Event Hire
Macrame Arbor: EdenEve Macrame
Mobile Baravan: My Vintage Lane
Gown: Grace Loves Lace
Flowers: Bunches Gold Coast
Venue: Private property, Fingal