'Storm clouds may gather, and stars may collide, but I will love you until the end of time'  A stunning Kirra Hill wedding story. 
Nicole and Jhai married beneath a naked tipi on a stormy Gold Coast afternoon, with the ocean and sky acting as the perfect backdrop as they embarked on this new adventure together. The rainy weather didn't dampen the spirits of this gorgeous couple or their guests who gathered on the lawn of the stunning Kirra Hill Community Centre. The large kata tipi provided the perfect cosy, dry space for their family and friends to mingle and escape the wet.
This chic coastal wedding, with ocean views as far as you could see, was a perfect blend of traditional, with the unique touches that make tipi weddings so extraordinary.
What made you choose tipis for your wedding? We chose tipis for our wedding because we had seen them set up at The Wedding Harvest, where our wedding was being held, and fell in love with it! It was the feature of our wedding and I loved the look and vibe it created.
What advice do you have for couples planning a tipi wedding?  DO IT! The number of guests you have will determine how many tipis you should hire. I would recommend having some of the sides of the tipi down to create a cosy atmosphere, and in case of rainy weather.
What styling tips are a must for our tipis? Lighting! Absolutely loved the festoon lighting! I would also make use of the space under the tipi for multiple seating areas.
Can you describe the overall experience having a tipi wedding? Our experience was incredible. It was a wet night, so not only did the tipi protect everyone from the weather, it created a warm environment and was an amazing backdrop for all of our photos . The team who set up and helped organise the tipi was beyond helpful and friendly.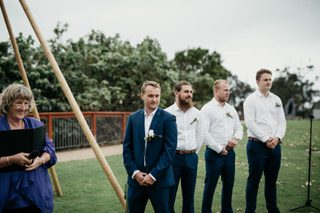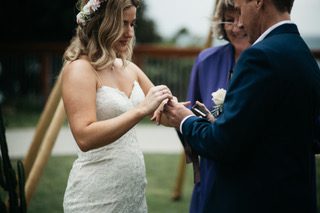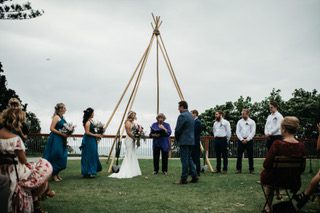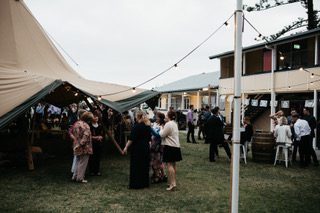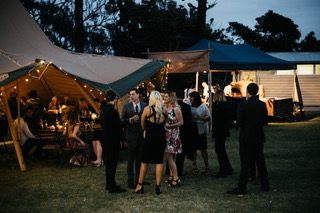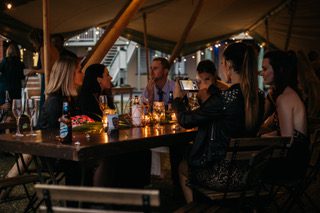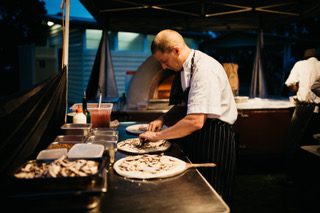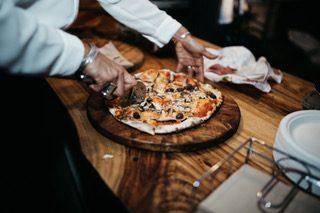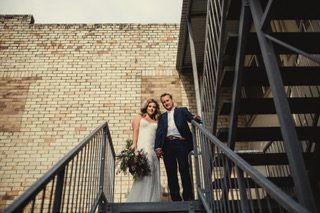 Venue: Kirra Hill Community and Cultural Centre 
Tipis: Gold Coast Tipis
Furnishings: Arctic Fox Hire and Styling
Photographer: Ben Houlbourn/River and me wedding Co 
Catering: Crusta Pizza
Celebrant: Dena Maddick
Musician: Scott Day Ve
Dress: Bohemian Brides
Hair: Ultra Suite Hair Bar