We love couples that embrace the party vibe and inject fun into every aspect of their wedding day. Just recently we were blessed to be involved in Michael and Morgan's DIY wedfest, which was held on their family property just west of Toowoomba. It was an ethereal boho affair, lit up beneath a canopy of festoon lights, greenery and blooms, which perfectly complimented our large Kata Tipi. Overflowing with quintessential rustic charm, their celebrations were one-of-a-kind, a true reflection of their love and their style, an amazing way to kick off their married life together.
What made you choose tipis for your wedding? After the venue that we'd originally booked fell through, I started looking into having a beautiful tipi wedding instead, and we are so glad we did!
What advice do you have for people who are planning a tipi wedding? If there is room in your budget, hire an on-the-day wedding coordinator to do the set up on the morning of the wedding for you. My husband, family and friends were amazing and spent the morning setting up everything as I was getting ready.
Which styling tips are a must for our tipis? Loads of greenery, florals and fairy lights! We had the exterior light package and we also added fairy lights up each internal pole of the tipi. It looked absolutely amazing at night.
Describe your overall experience with having your reception with the tipi? It was exactly how I envisioned our wedding day to look. We were so happy with how everything came together and cannot thank Gold Coast Tipi's enough for being so amazing to deal with!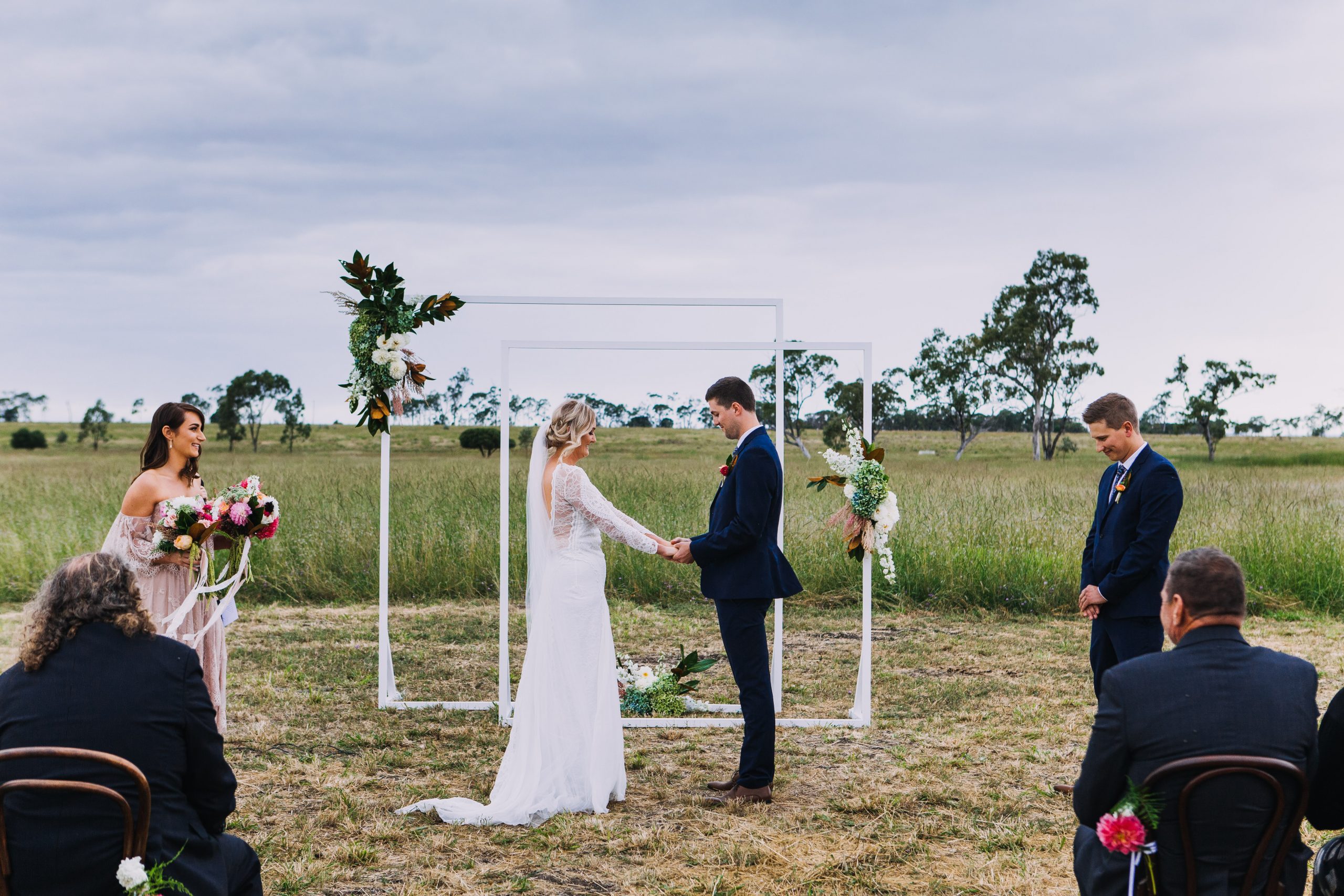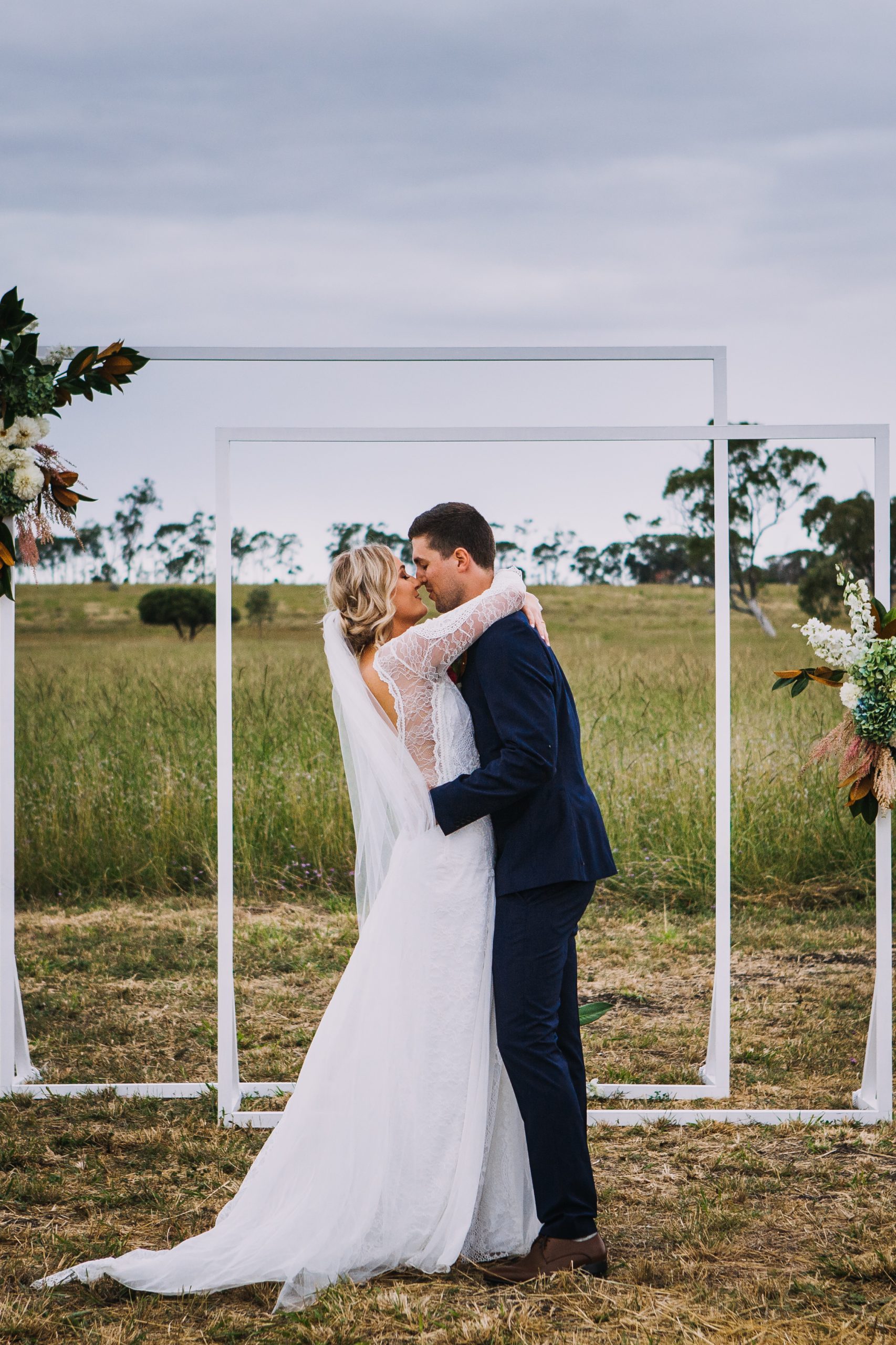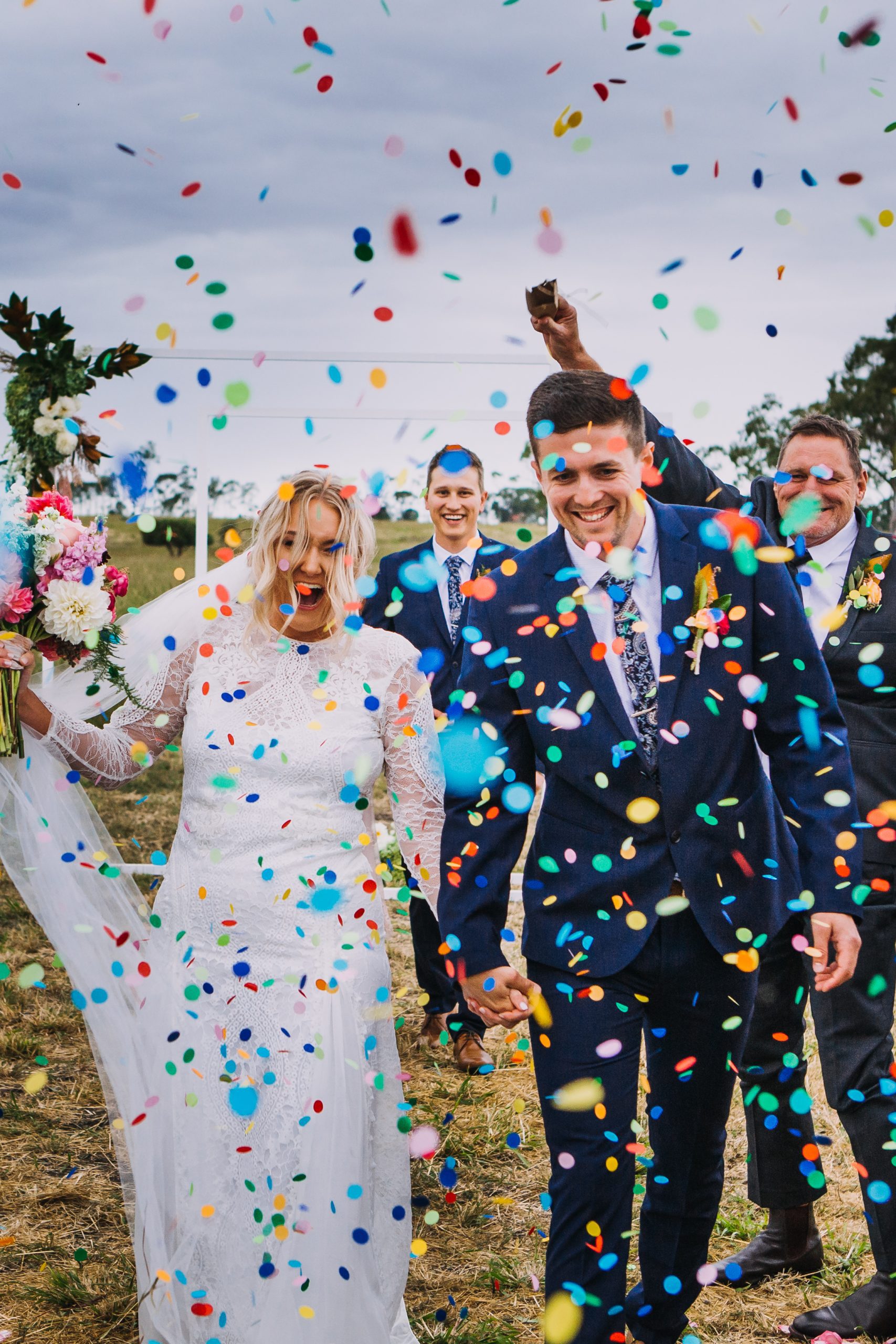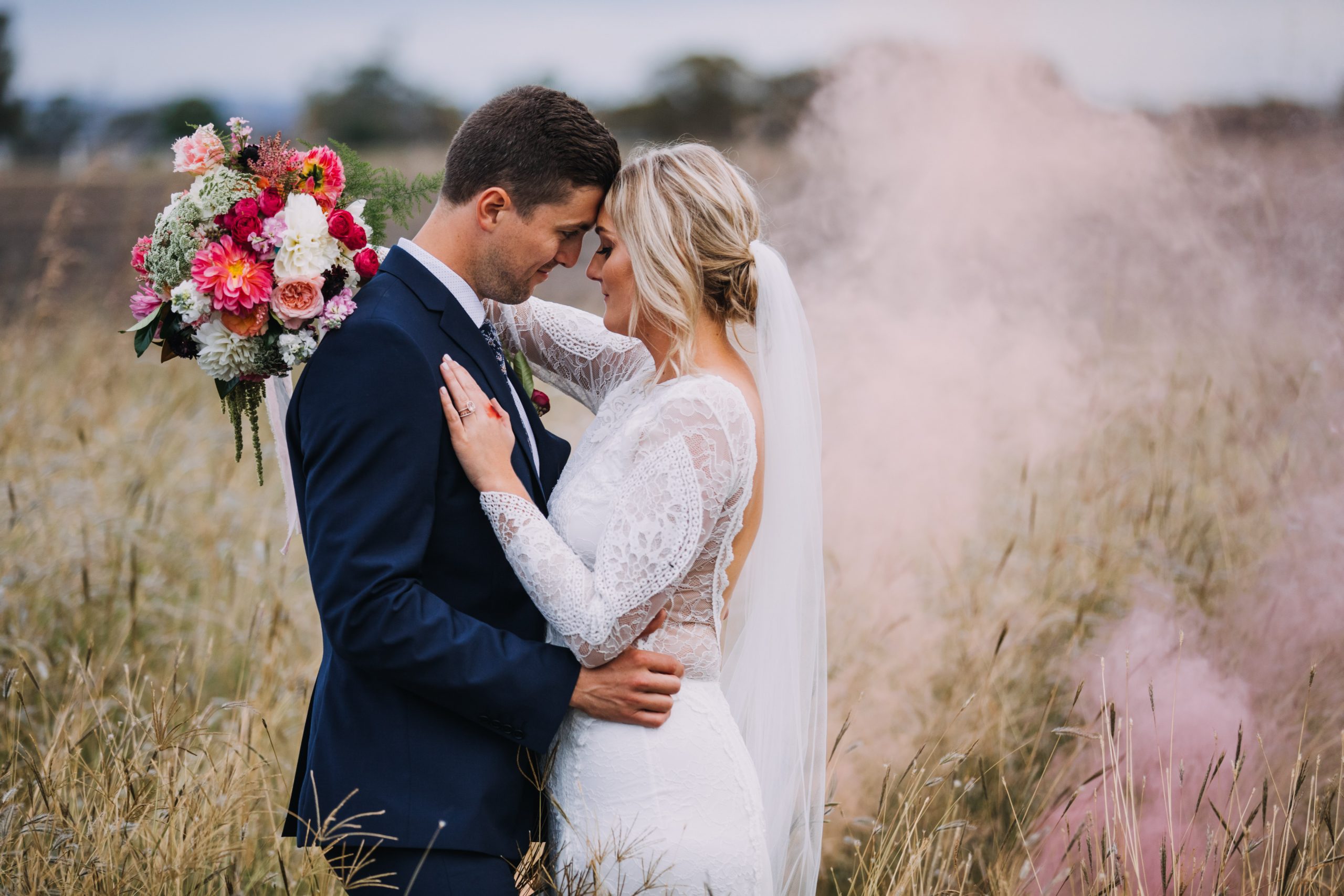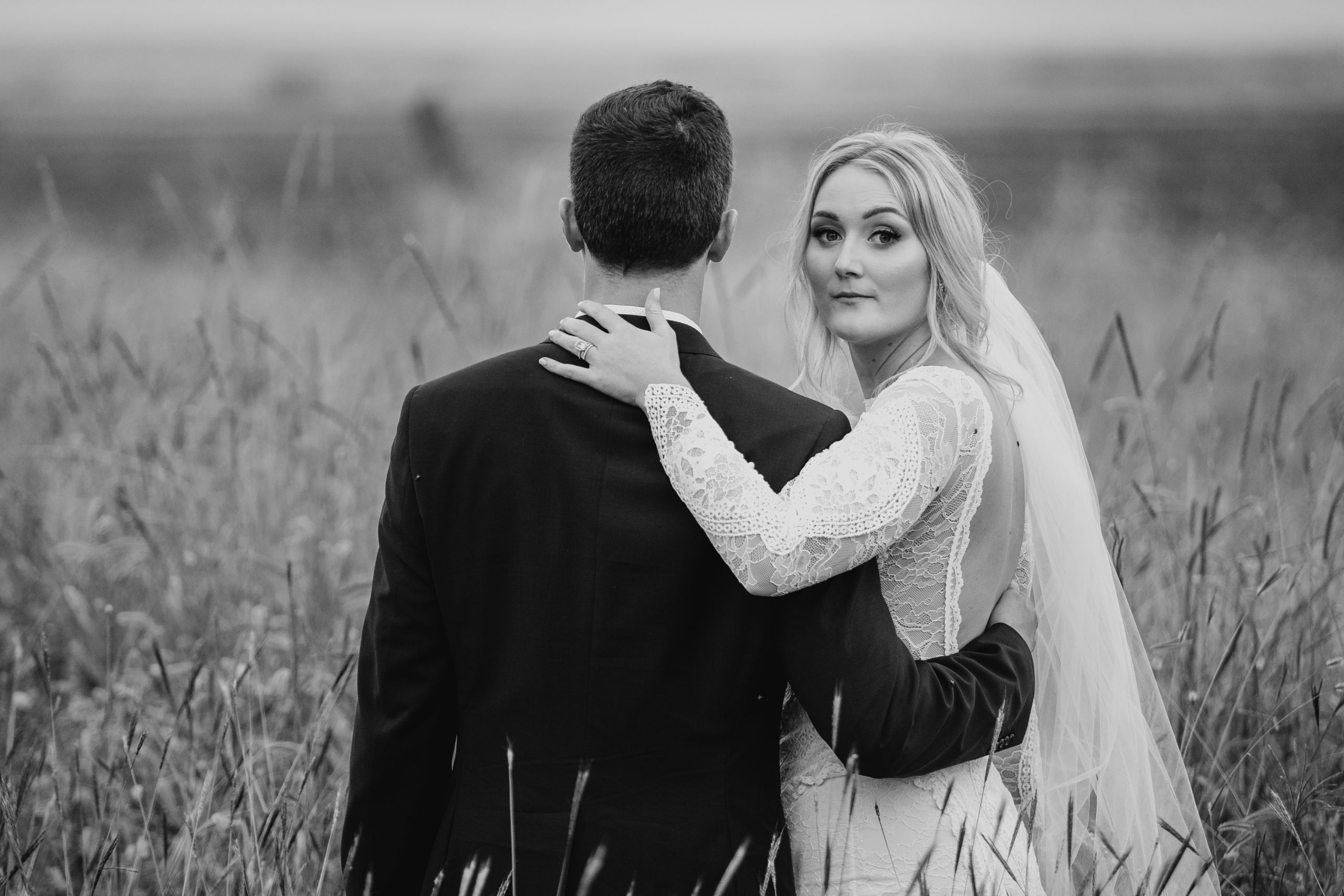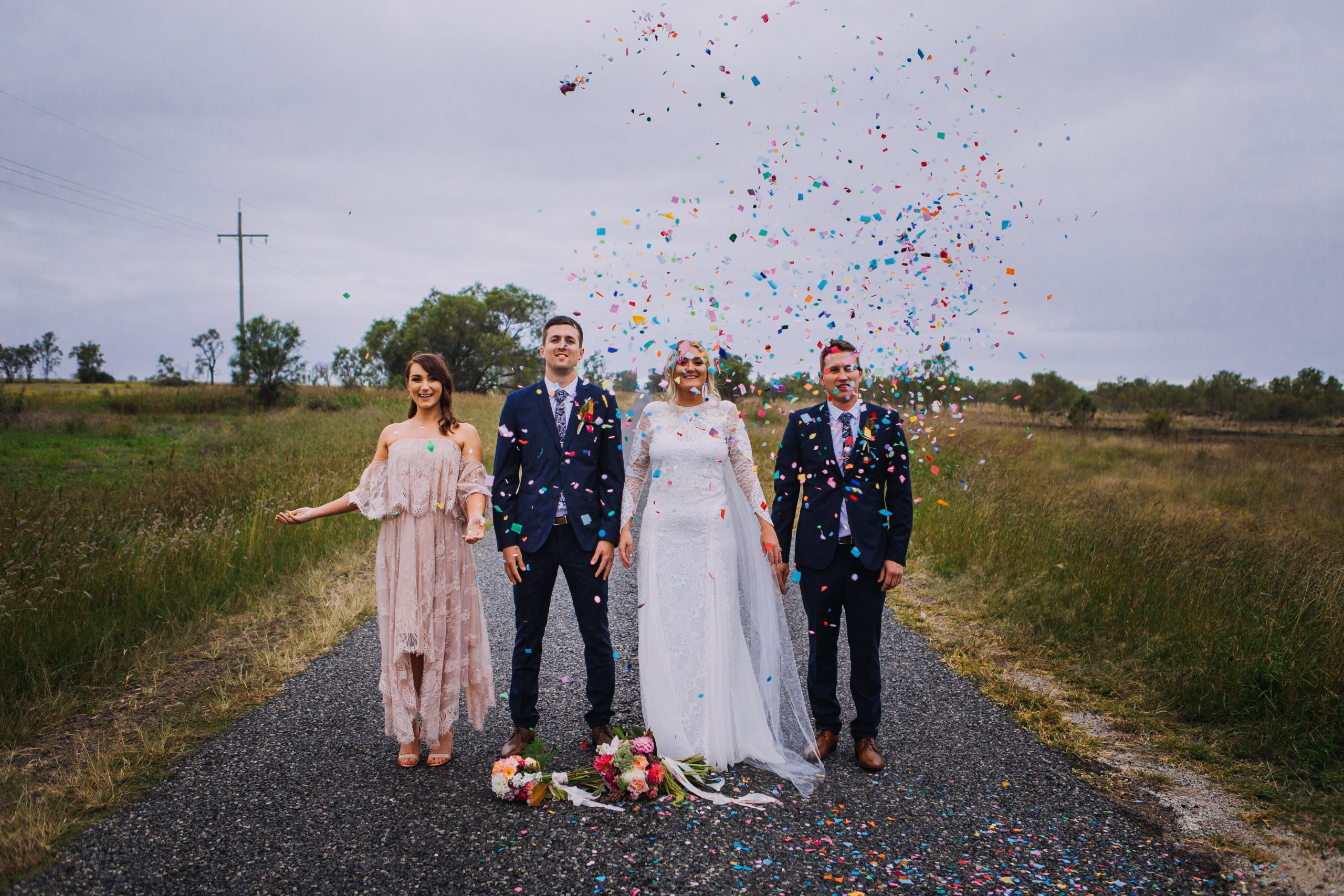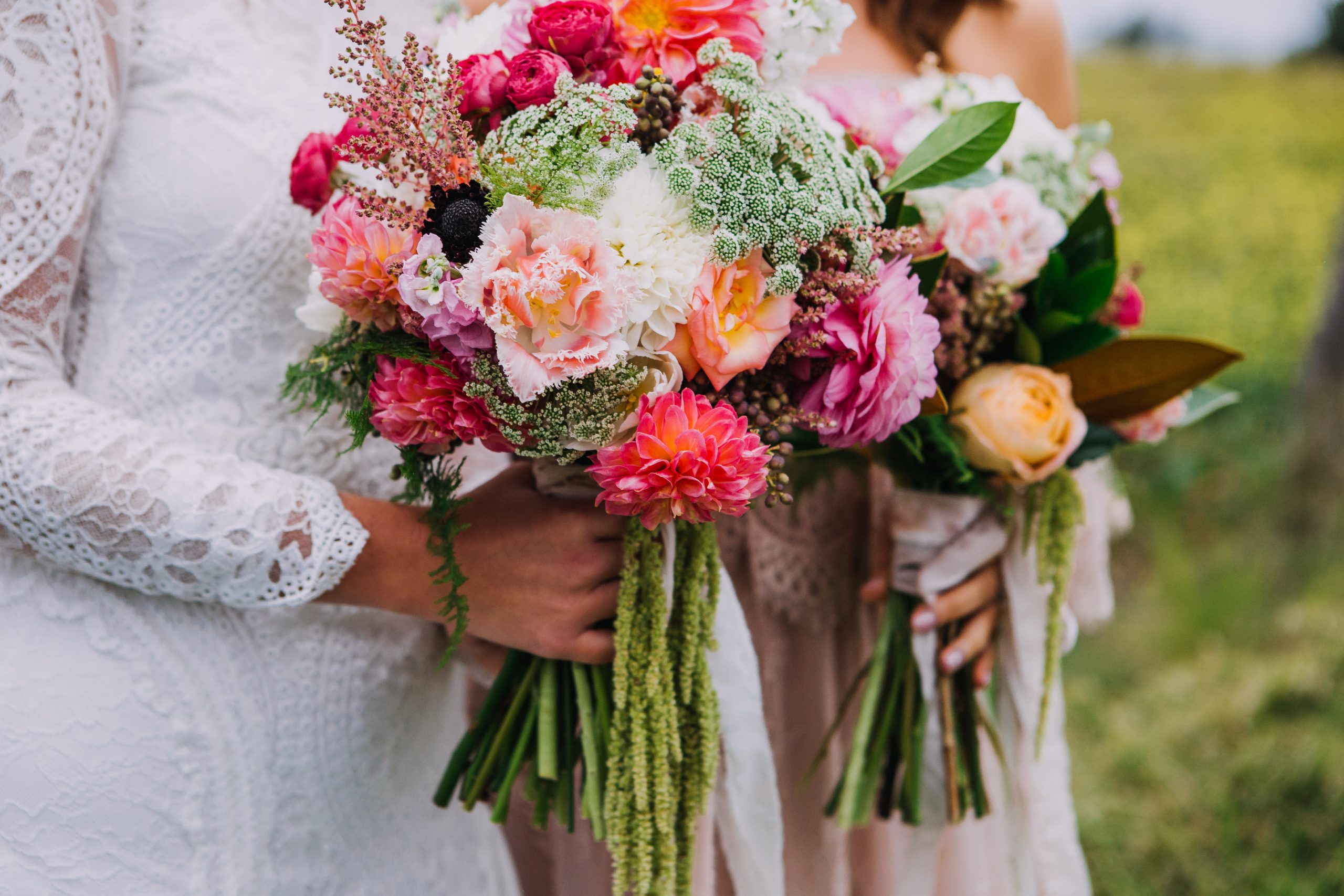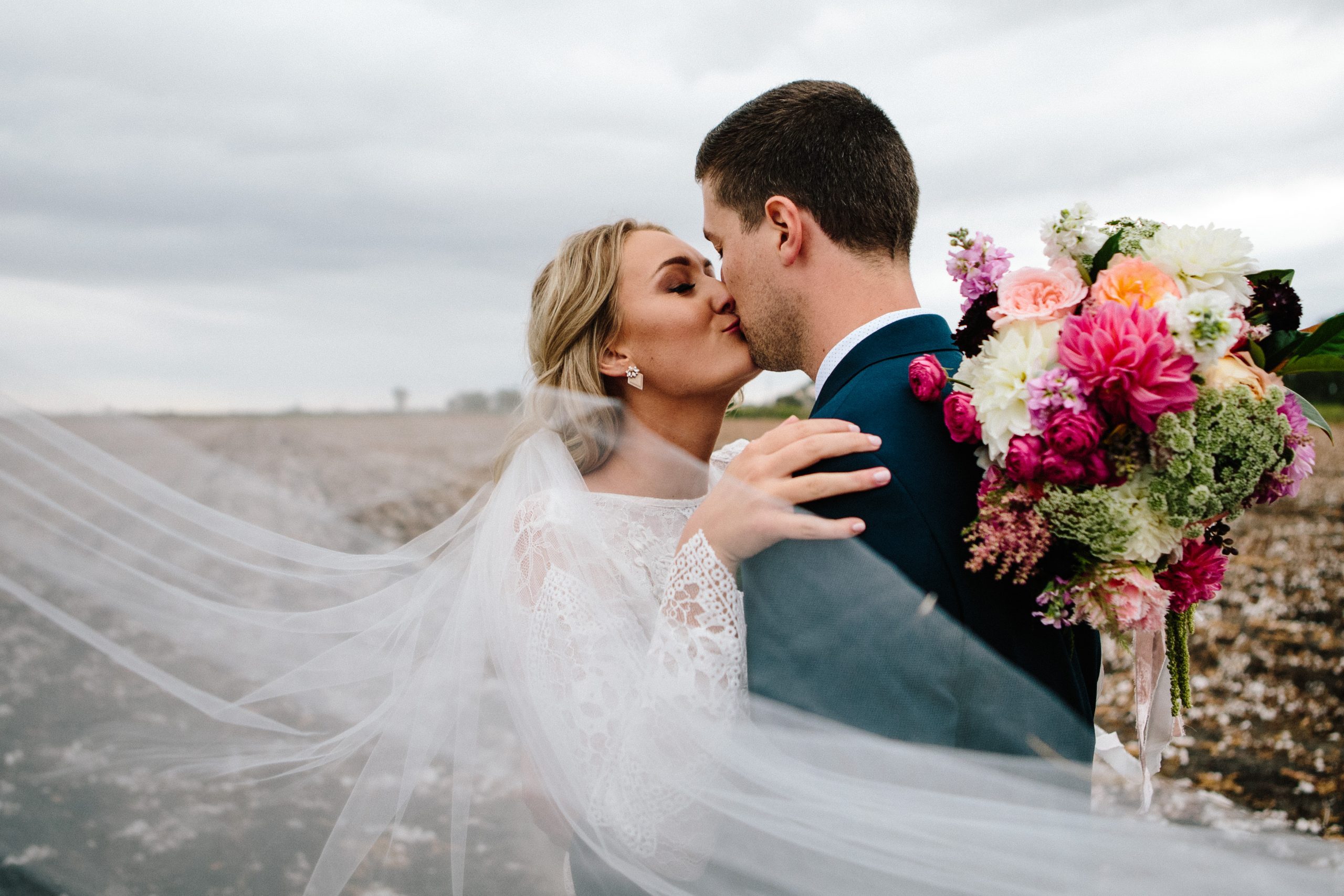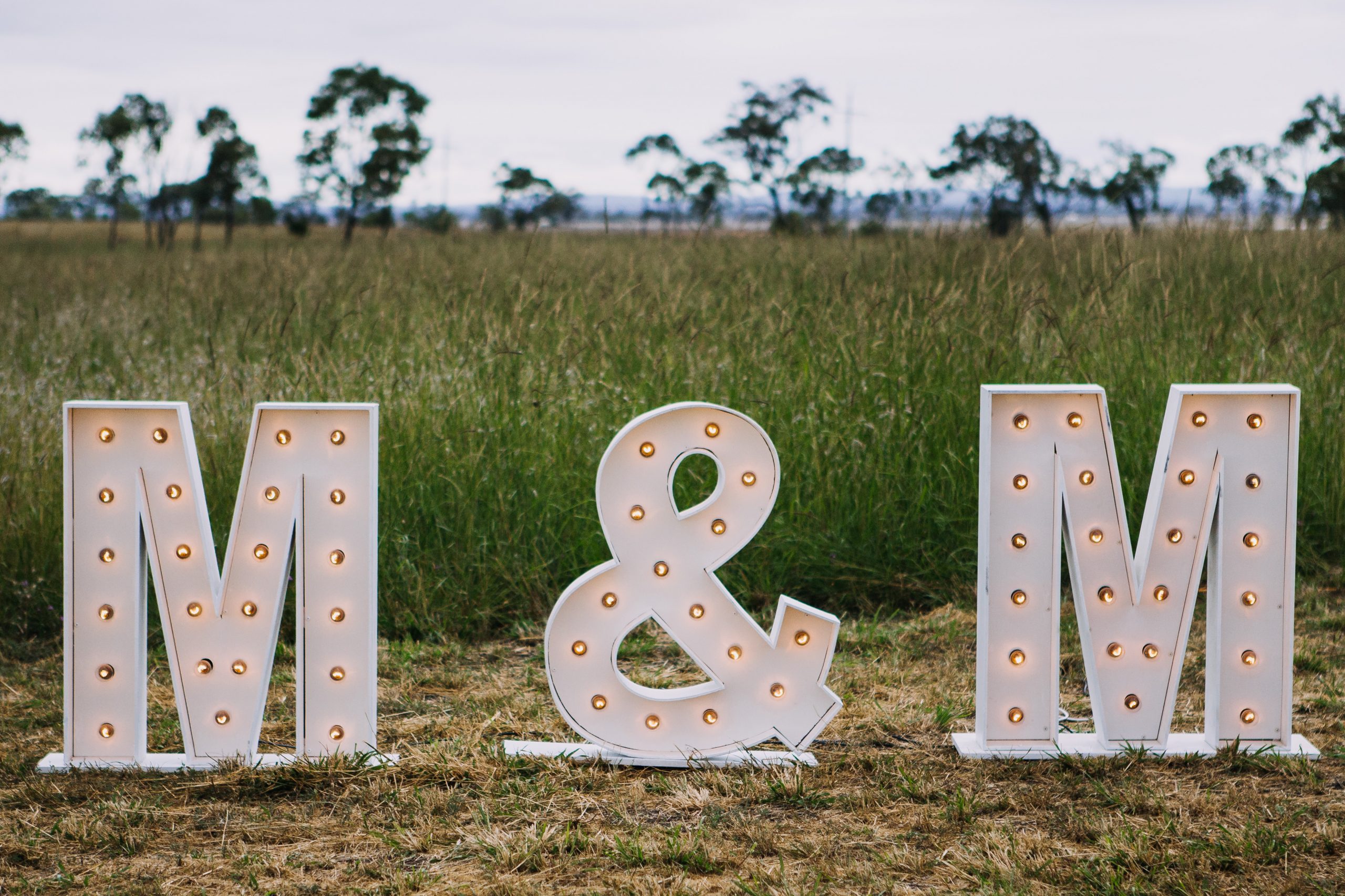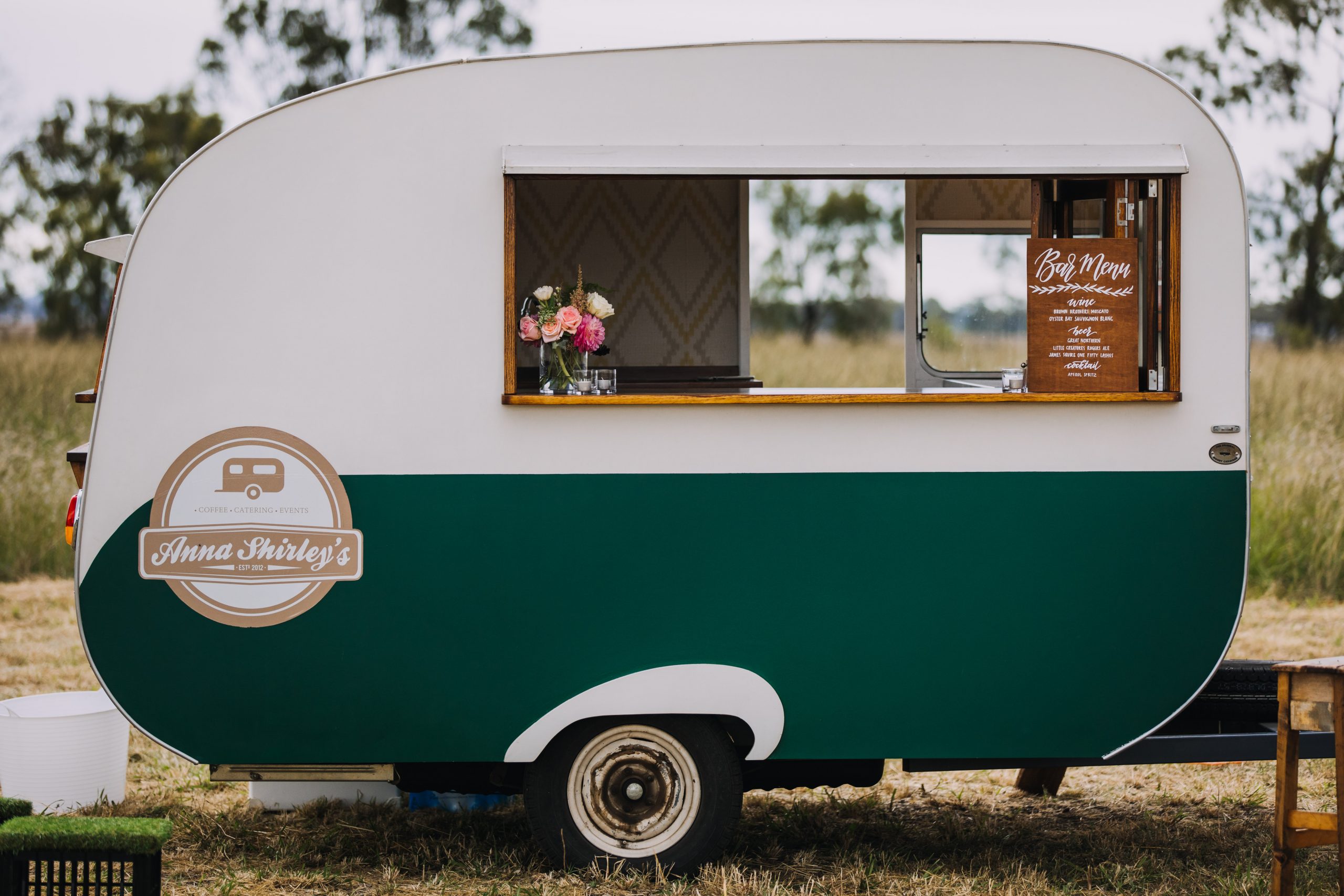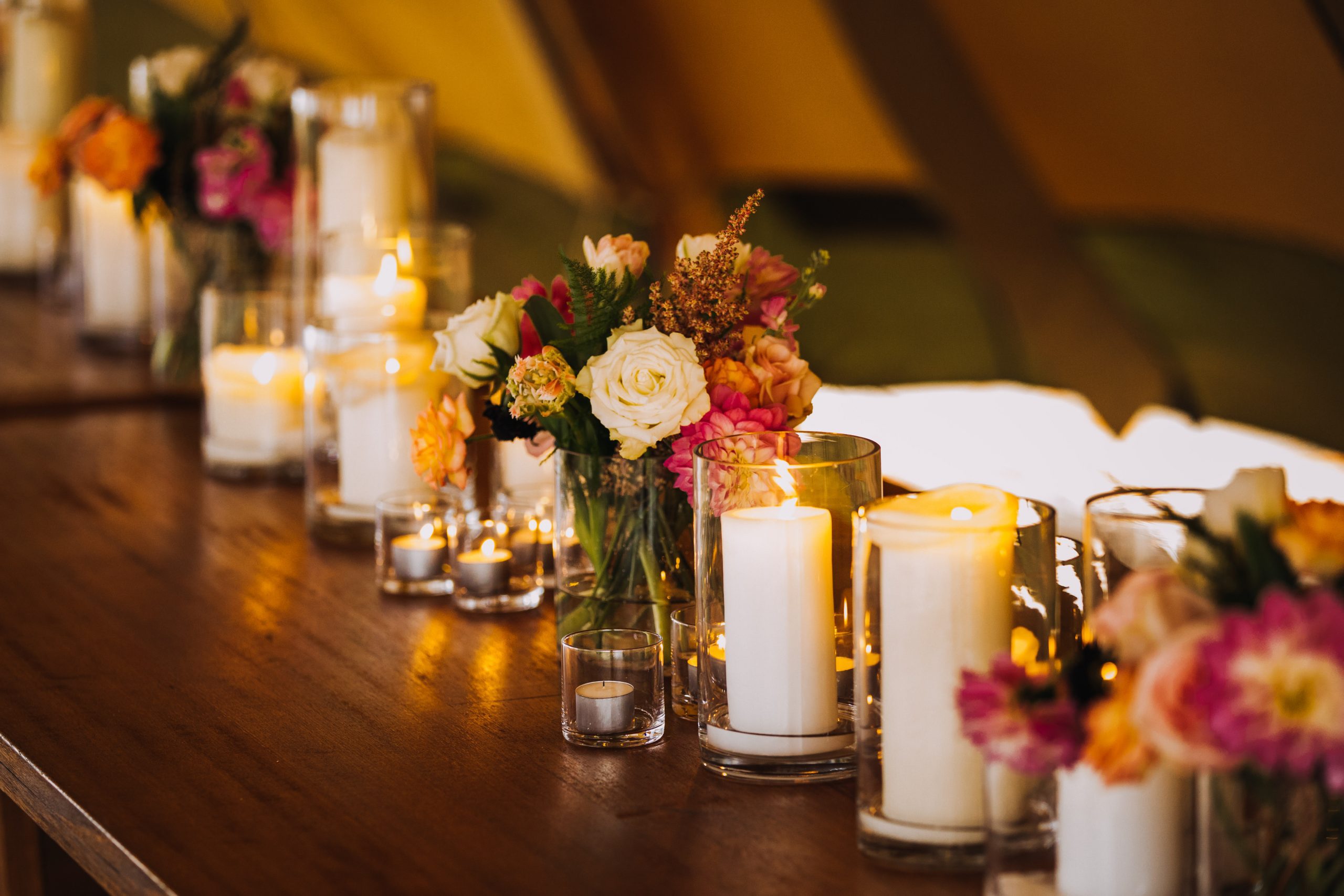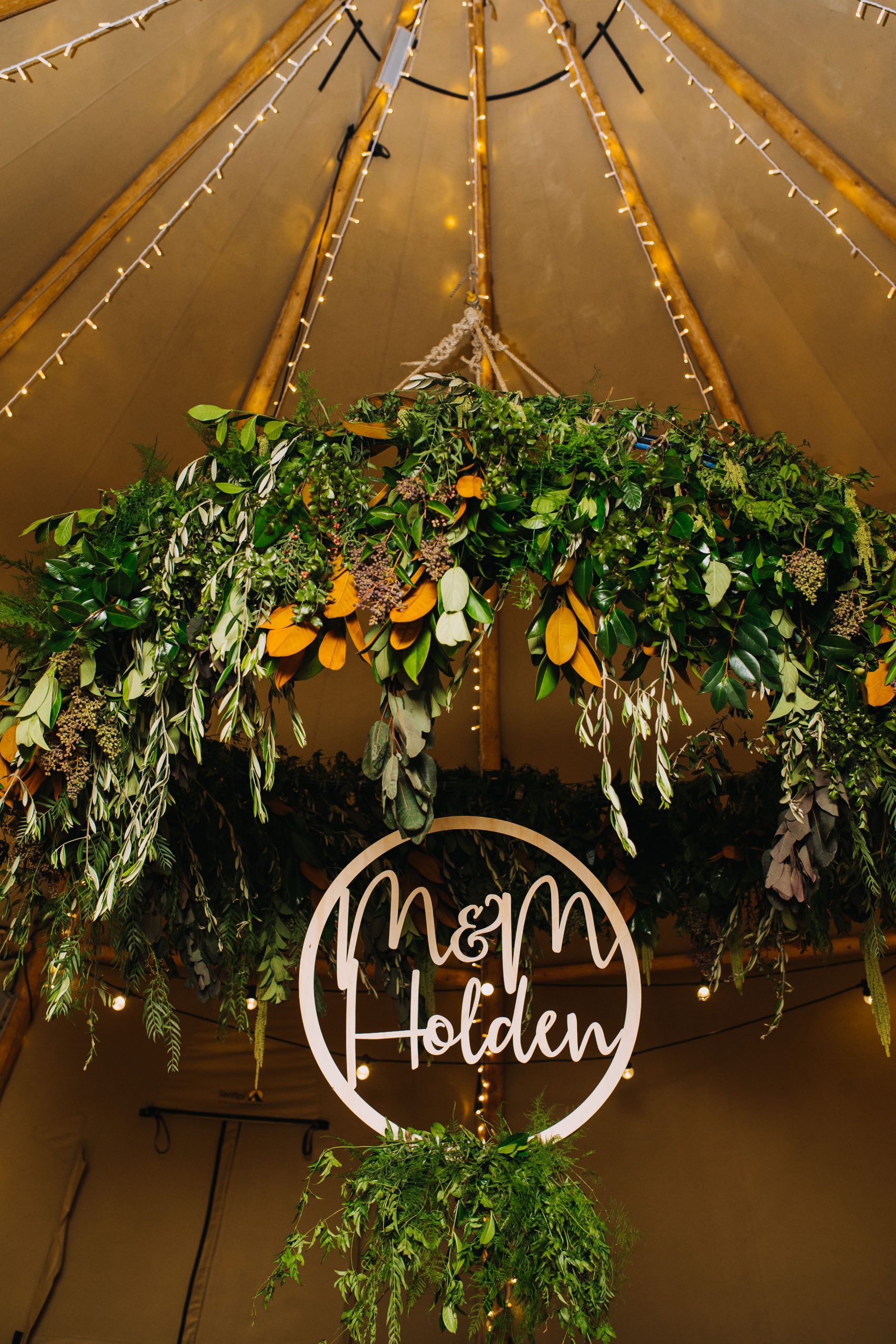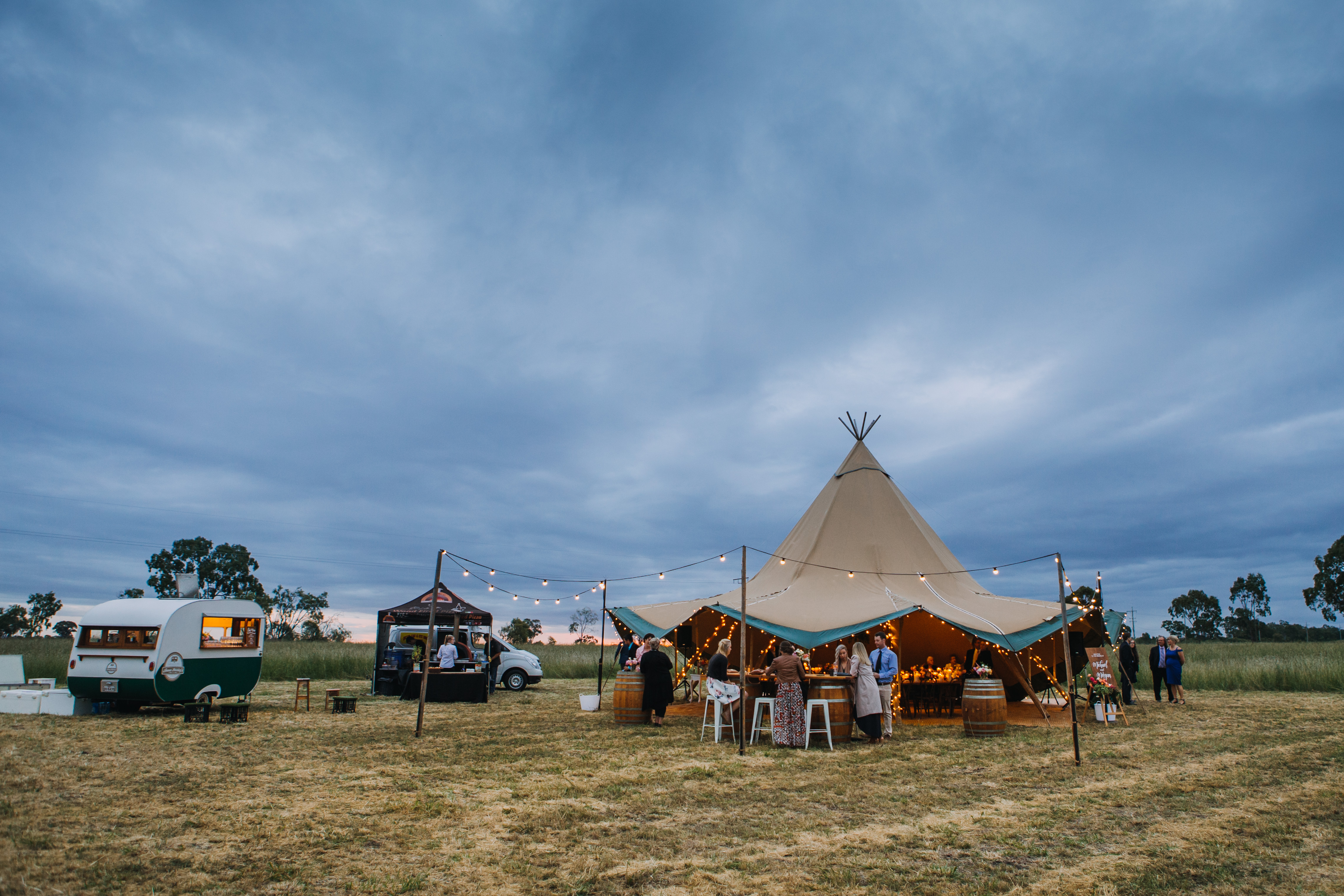 Venue: Private property just outside of Toowoomba, QLD Tipis: Gold Coast Tipis Furnishings: Toowoomba Party Hire Photography: Tall Timber Studio Film Catering: Fire and Dough Pizza Bar and Anna Shirley's Vintage Traveling Bar and Cafe  Celebrant: Heather Titmarsh Florist: Echo and Indigo Cake: Homemade gelato from Star Hire Dress: Grace Loves Lace Hair: Sam from House of Eden Hair & Beauty Make-up: Stephanie Goldsworthy Suits: Roger David