HERE AT GOLD COAST TIPIS WE HAVE THE MOST AMAZING TIPIS (Teepees), WE DONT HAVE COOL BARS !
But hey, we know some great vendors on the Gold Coast that can help! Keep reading…
You've booked your amazing tipi with Gold Coast Tipi's and now you need some awesome vendors to add to the line up. Today we're looking at mobile bars.
DIY weddings and festival style celebrations are so popular right now, and so many couples are marrying outdoors, building their wedding day from the ground up. We've seen couples passionately embrace the street food culture, swapping traditional alternate drop menus for food trucks that cook up delicious fare from around the world. Wedding catering is more exciting than it has ever been before!
Alongside food vans, people are also looking for alternative ways to serve their alcohol. After all, a wedding isn't a wedding without a chic bar to serve all those celebratory drinks. Thankfully, the Gold Coast has some amazing mobile bar vendors, all offering super cool, unique ways to serve ice cold beverages on your wedding night. From vintage caravan bars to kombi kegs, we love them all!
Here are some of the great suppliers we work with:
Austream Affairs 
check them out here austreamaffairs.com.au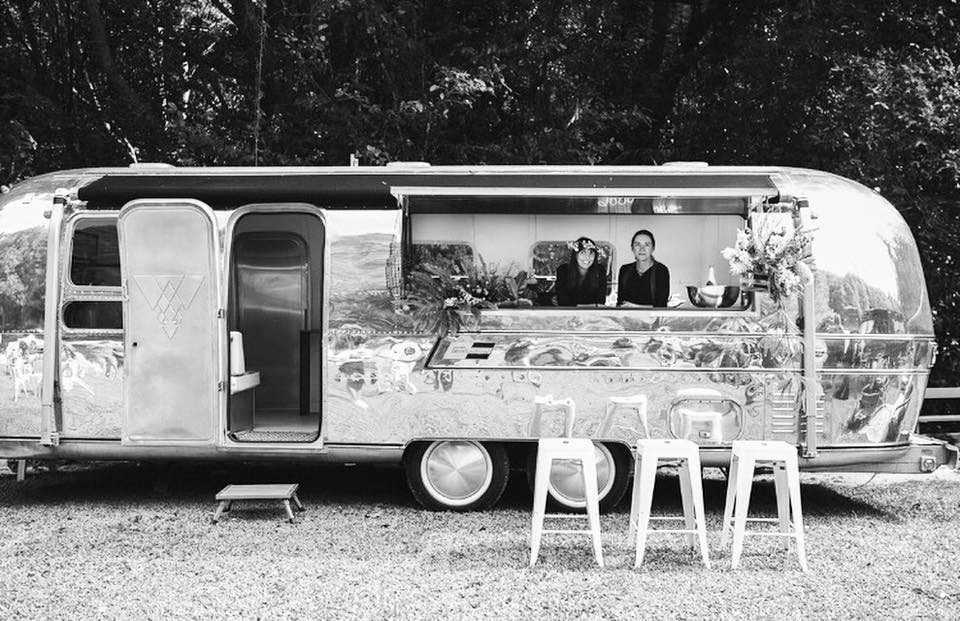 If you want to stand out from the crowd on your wedding day, take a look at Austream Affairs and their 1972 Airstream. This uber cool vintage trailer was shipped over from Kansas USA, and transformed into the sleek and shiny head-turner it is today. 'The Boss', as it's affectionately known, can be hired with a staffed bar, or dry hire for catering companies. There's enough wine and champagne glasses for up to 100 guests, and plenty of room to store our eskys full of your drinks. The Airstream also transforms into a DJ booth, or a make-up/hair station for a bride and her bridesmaids. Oh, did we mention that this awesome multi-functional space will soon be available for glamping too, stay tuned!
Little Rum Runner
Premium Mobile Bar Services created for the ultimate drinks experience. Treat your guests to draft beer, or signature cocktails. Guaranteed to impress! Little Rum Runner is Australia's top rated drinks specialists for a reason! They offer a range of services to deliver the perfect drinks experience for your special occasion. They sure know how to get the drinks flowing! From comprehensive open bar packages to unique cocktail barrels serving your favourite cocktail, Little Rum Runner have you covered.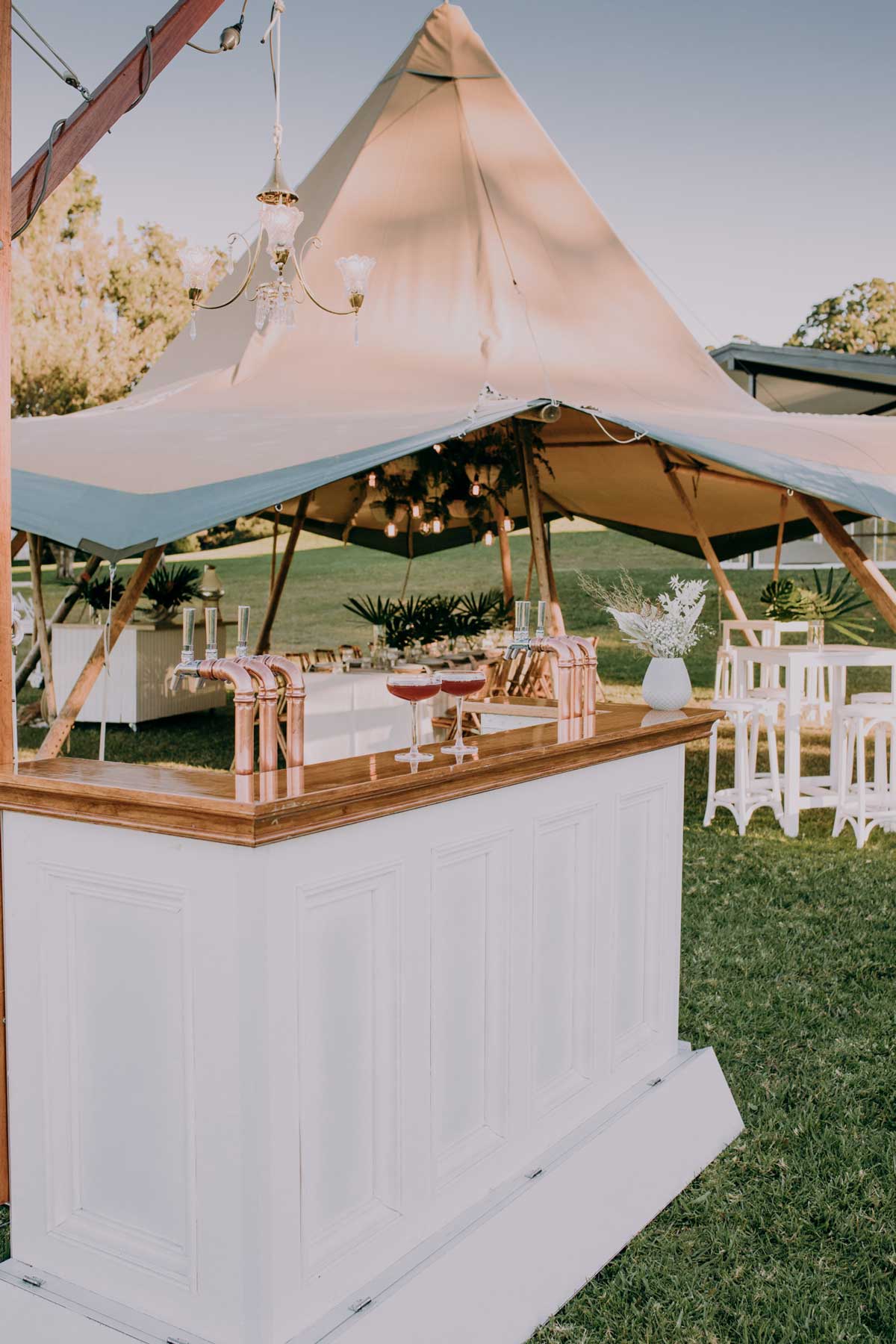 Saltair Kombi Bar
Make your event one to remember by having an iconic piece of Australian history present at your event. The Kombi crew will look after everything from set up, serving your guests, friendly conversation and when all is said and done they simply pack up and leave only good memories behind. Leave all the stress to Saltair Kombi Bar and all you and your guests have to do is enjoy the ice cold beverages.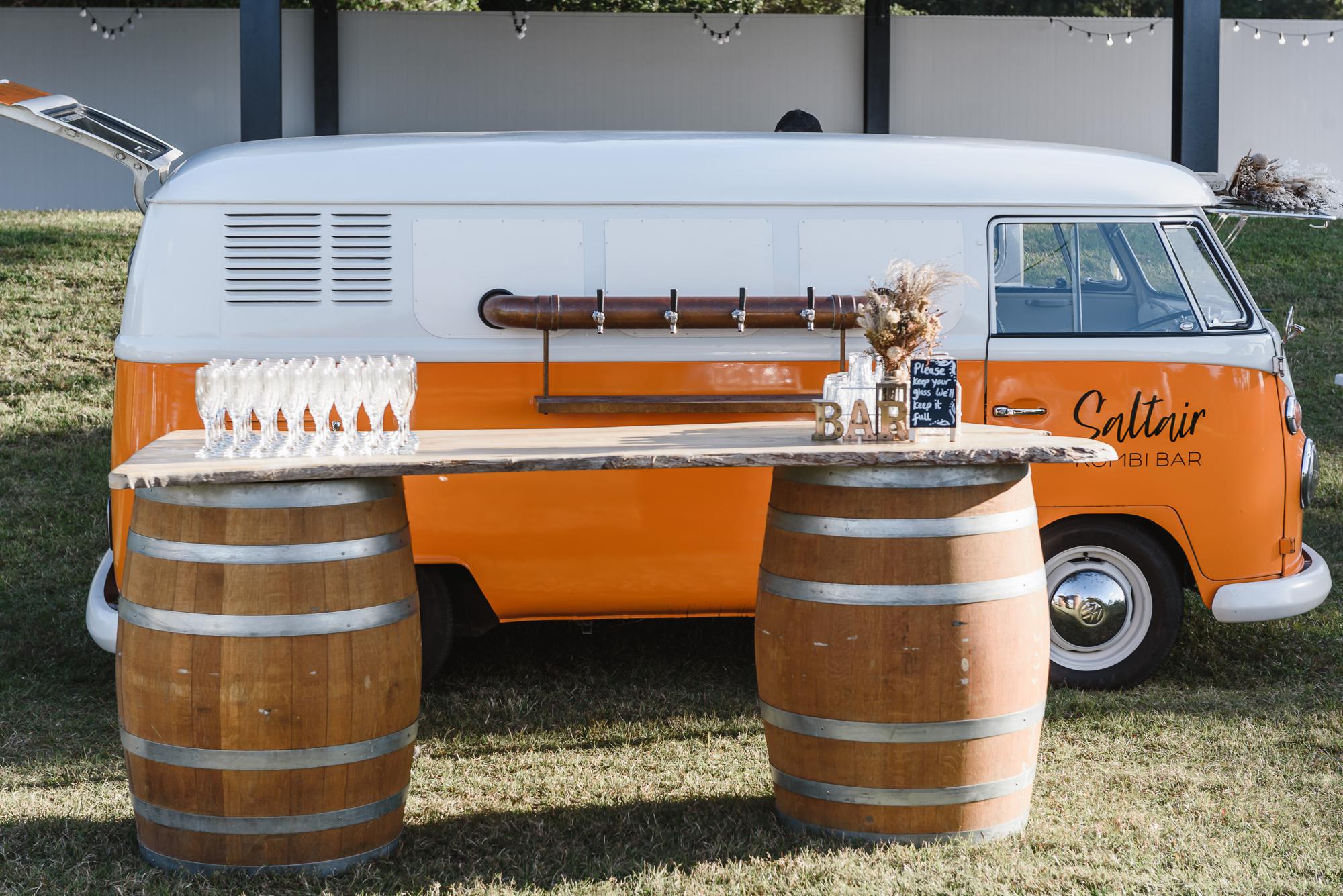 Silver Belle Caravan Bar
Silver Belle Events is a restored 1953 Carapark caravan, converted to a mobile bar including beer on tap, professional coffee machine, cocktails, glassware and staff. Not only will Silver Belle make your wedding or event unforgettable, you'll reduce your bar costs, as the beverages are supplied by you! Catering for weddings, parties and events from Byron Bay to Brisbane and surrounds.
https://www.silverbelleevents.com.au/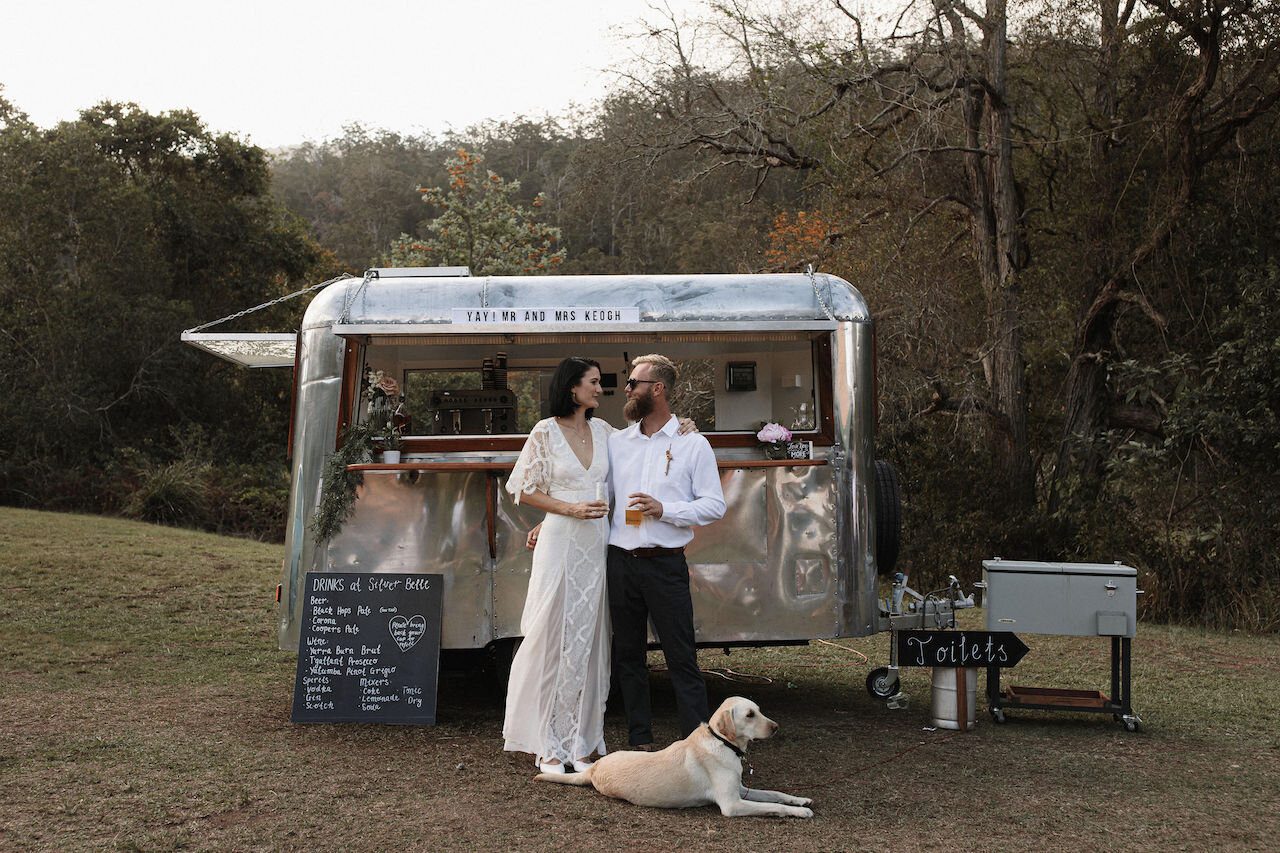 My Vintage Lane
Check them out here My Vintage Lane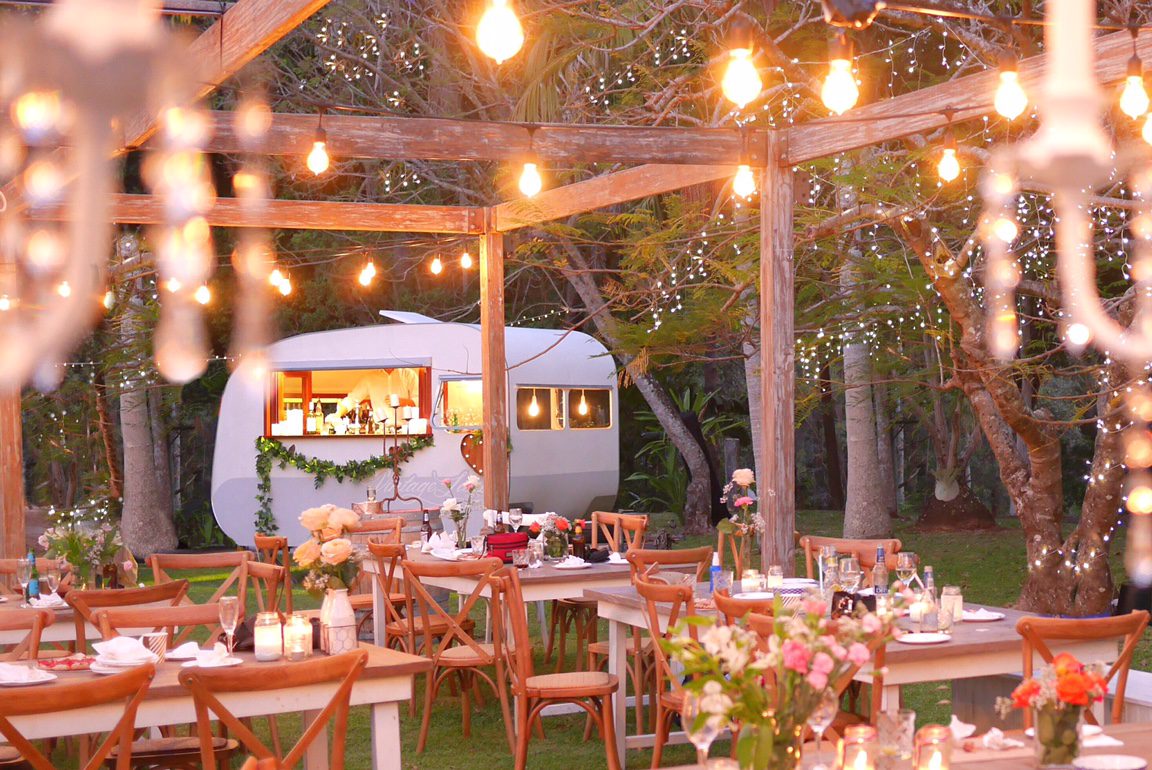 Raise your glass and celebrate your wedding day with My Vintage Lane caravan bar. This little beauty is gorgeous inside and out, and looks particularly stunning draped in greenery and fairy lights. 'Little Lane' has a beautifully crafted lounge inside, and comes with staff who always go above and beyond to ensure you have the best experience possible. It's obvious that owners Jonathon and Samara love what they do, because their passion shines brightly through every aspect of their business.
"They made our wedding reception extra special. Jonathon even captured priceless photos of our first dance, reception and more. We will be forever grateful for them going above and beyond for us on our wedding day." Rhiannon & Miles
Gathering Events
Check them out here: Gathering Event's caravan bar
Adam and Jennny MacMillan spent 8 months of sleepless nights, early mornings and long weekends  renovating the Gathering Event's caravan bar to transform it into the picture of loveliness it is today. When you hire this chic little boutique pop-up bar you'll also have access to a team of 12 talented bartenders, specialising in everything from cocktails to whiskey! So if you love your margaritas and Mojitos as much as we do, check out this little beauty, it's really something special!