We were so excited to see these images from Elle & Scott's stunning Farm House wedding hit our inbox recently !  Nestled in the picturesque Numinbah Valley, Gold Coast Farm House played host to Elle & Scott's epic wedding day. Elle's style was 'keep it simple but stunning', in keeping with the Farm House vibe. Featuring furnishings in neutral tones, natural timber & greenery, with pops of beautiful marsala & deep pink, this was one gorgeous looking wedding! Our kata tipis fit perfectly into the hinterland landscape, and create the perfect setting for a casual, chilled, outdoor wedding. We were absolutely thrilled to play a part in Elle & Scott's wedding weekend celebrations!
Tell us about the moment you and your partner first met?
Scott and I met 3 years before we dated which in hindsight gave us a great foundation to our relationship because we were friends first and knew so much about each other. The night we first met was a memorable one, and where we discovered we both shared a love of spontaneous fun, spending time with our friends and drinking a few beers, which to this day is still something we absolutely love to do.
How did you know a tipi wedding was for you?
Scott and I both love the outdoors, love camping, love to party and love being around our favourite people so we felt that a tipi style wedding was the best way to encapsulate all our loves.
What styling tips are a must for the tipis?
At the beautiful venue we chose – Gold Coast Farm House – we wanted to keep the styling natural and casual, we didn't want to over-decorate as the property itself is so naturally beautiful so we didn't want to take away from that. The other styling must is to have enough lighting because it's on a property and everything was run through a generator we wanted to ensure there was enough lighting once it went dark – Gold Coast Tipis did an amazing job at looking after that for us.
Did you have a budget in mind, and did you stick to it?
Yes we surprisingly did, our initial budget was VERY uninformed lol but once we worked out a realistic budget we actually were able to stick to it and have everything we wanted for our day, researching and quoting around really helped this.
How do you describe your style and where did you find your inspiration?
Our style was simple it was a farm style property in the Gold Coast Hinterland and we wanted that to be the highlight, all the furniture was neutral in colour scheme, timber and greenery, there was a pop of colour with the arbour arrangement and our neon light. We found our inspiration from other weddings we had been to, Pinterest, Instagram and Wedshed blog were all amazing resources too.
What was one of your favourite highlights from your Wedding?
We have so many favourite parts of our day, but one of the best was completely unexpected, the entry to our reception, my husband Scotty picked the song and all we asked our bridal party to do was come in and dance with us when we got in, and my goodness did we dance, not only the bridal party were dancing with us but everyone joined in and it was like a massive moshpit haha, the song went off! Such a great start to the party part of the day! My bridesmaids and I also surprised Scotty at the end of the speeches and became a girl band playing one of his favourite songs – That don't impress me much by Shania Twain – it was something unexpected for majority of our guests too and it was a whole lot of fun haha!
Is there anything you would have done different, and if so what?
There is actually nothing I would do differently we feel like the wedding could not have gone better if we tried, and that's a major credit to our team of suppliers that were all so amazing and made our day the perfect day for us!
Do you have any advice for other couples planning a tipi wedding?
Enjoy the process and give yourself plenty of time to do the research to make your day exactly what you want and represent the both of you and the love you share.
Elle & Scott's Dream Team:
Venue: Gold Coast Farm House
Tipis: Gold Coast Tipis
Furnishings: The Perfection Project
Photography: April Werz Photography
Film: Z Large Media
Catering: The Italian Job and Farm Fresh Spit Roast
Bar: Gathering Events
Wedding Planner/Co-ordinator: Bride and Event Stylist and Co team
Celebrant: Trevor Williams (family friend)
Musician: Kristie Lea and Troy Kemp
Florist: The Posy Collective
Styling: Bride and Event Stylist and Co team
Cake: N/A – We had a late night snack instead – slow cooked lamb & gravy rolls
Dress: Grace Loves Lace
Hair: Aleesha Darke
Make-up: The Luxe Beauty Co
Suits: David Jones
Toilets: Brisbane Bathroom Hire
Cool room: Hakka Hire
Generator: Hakka Hire
Glamping Tents: The Bell Tent Hire Co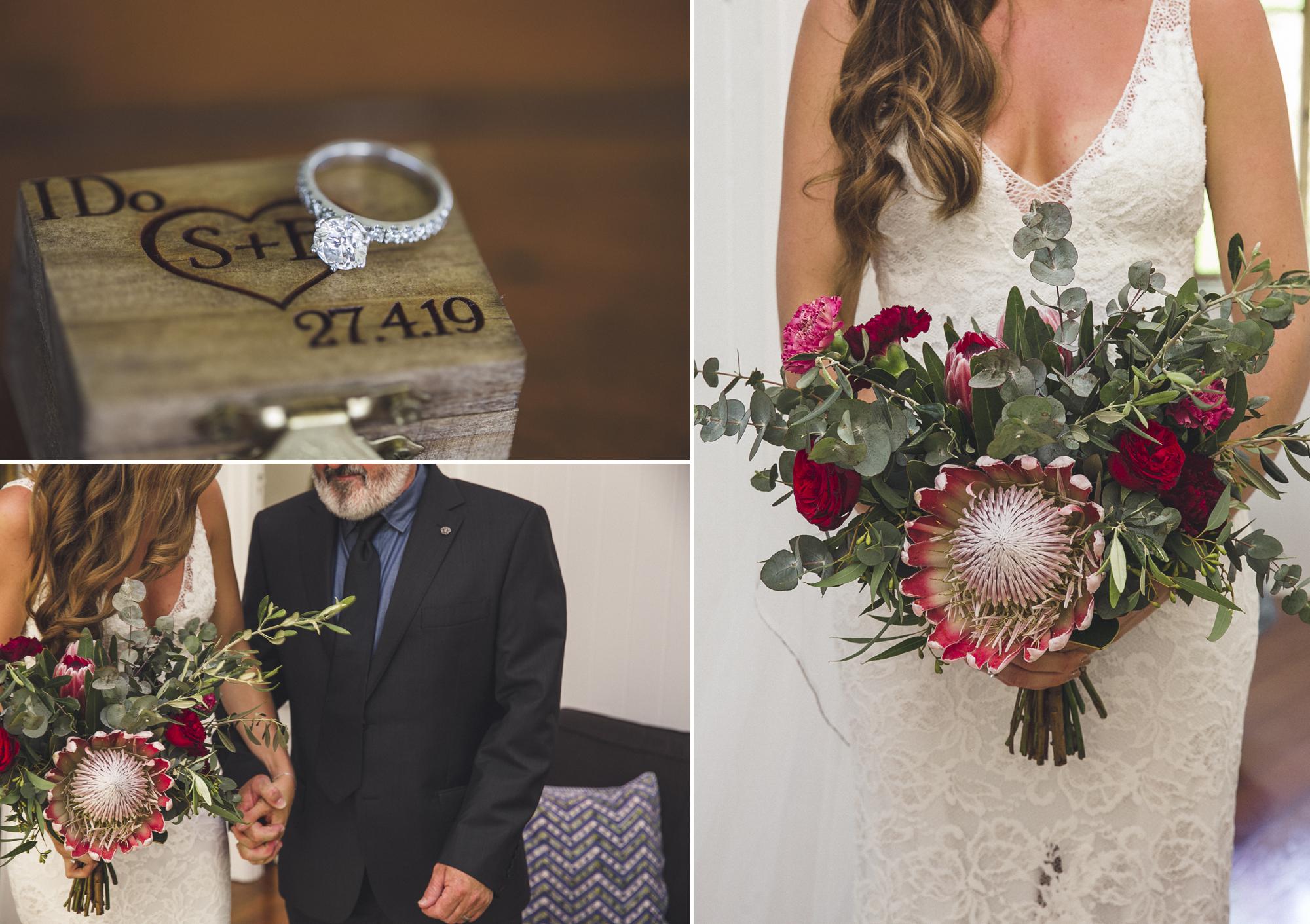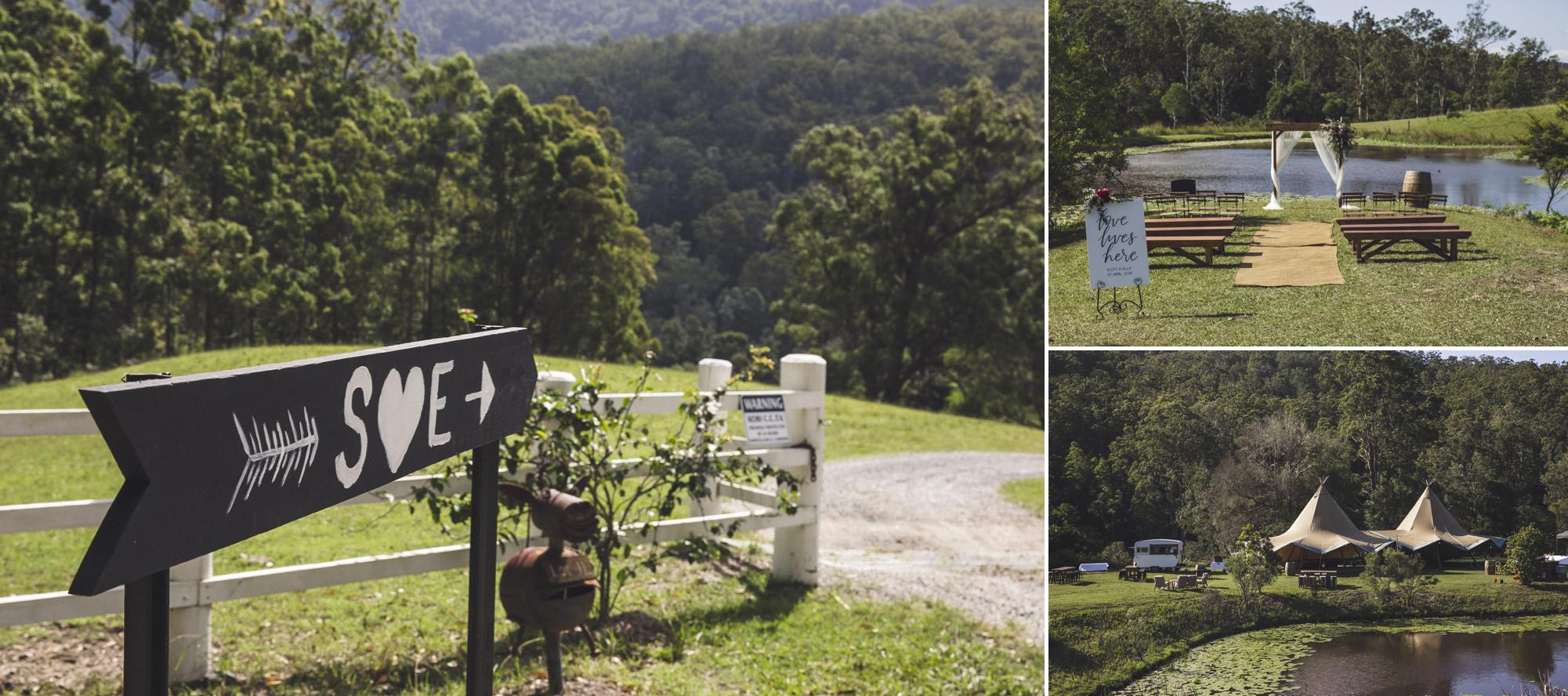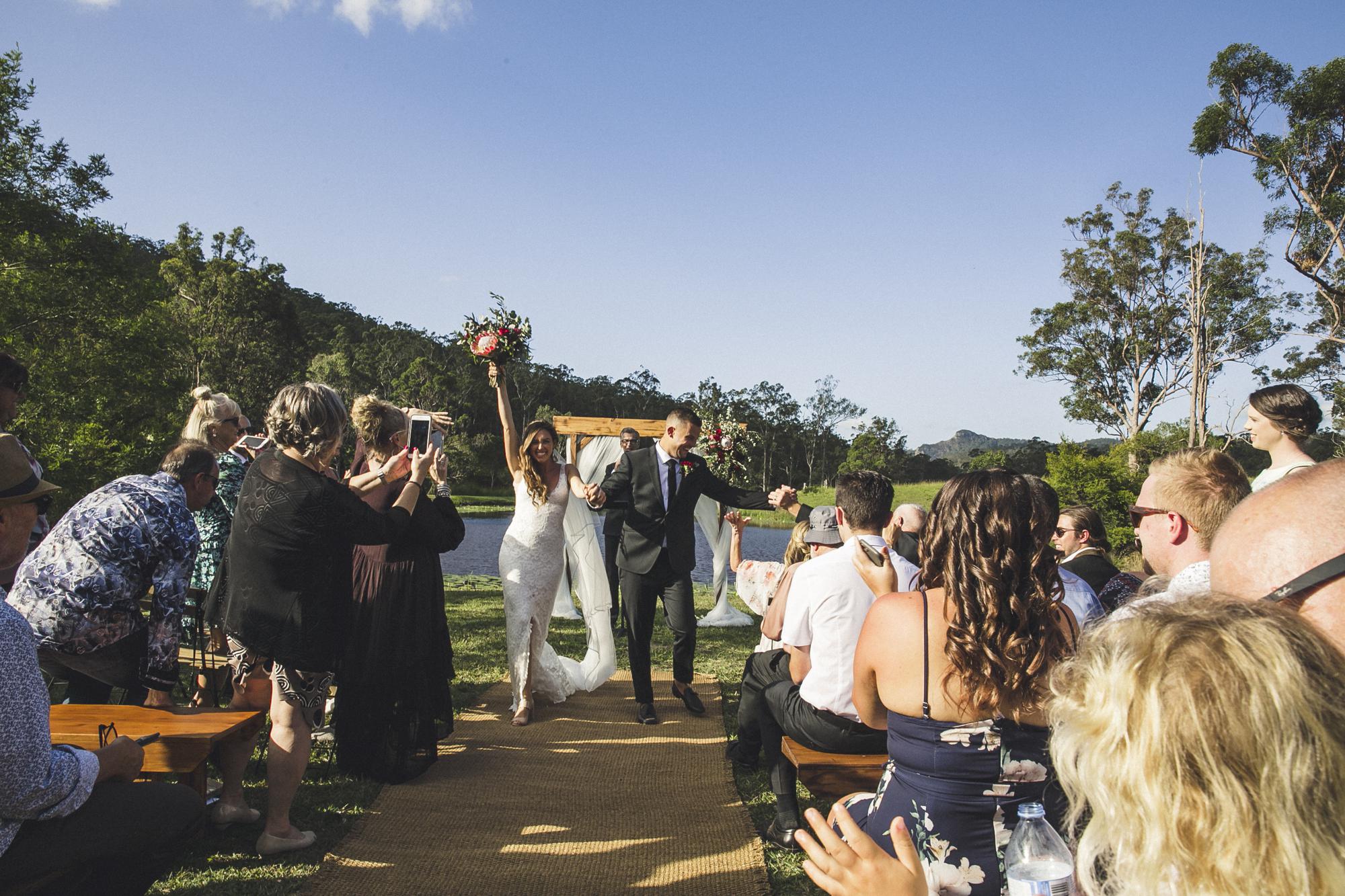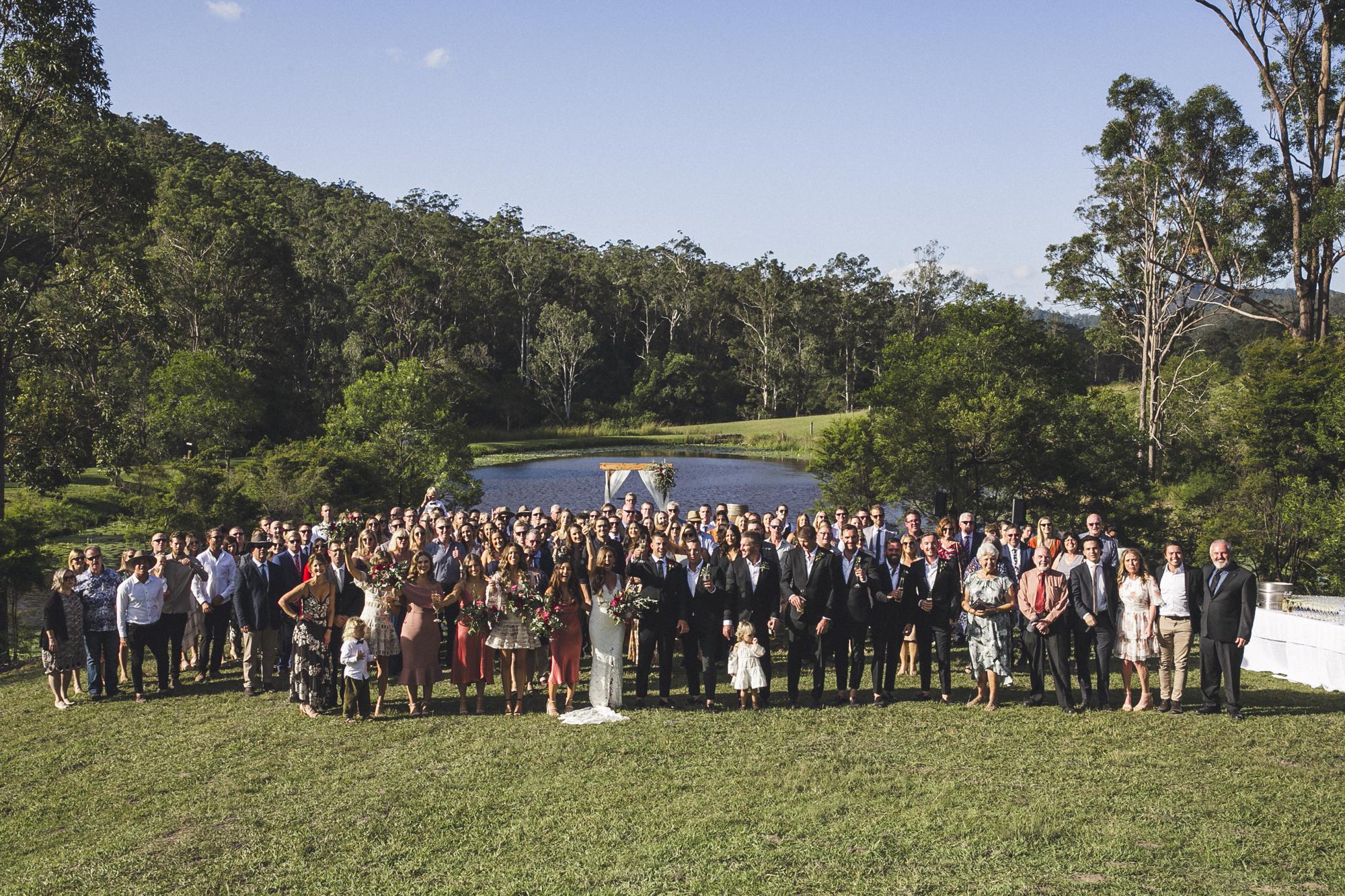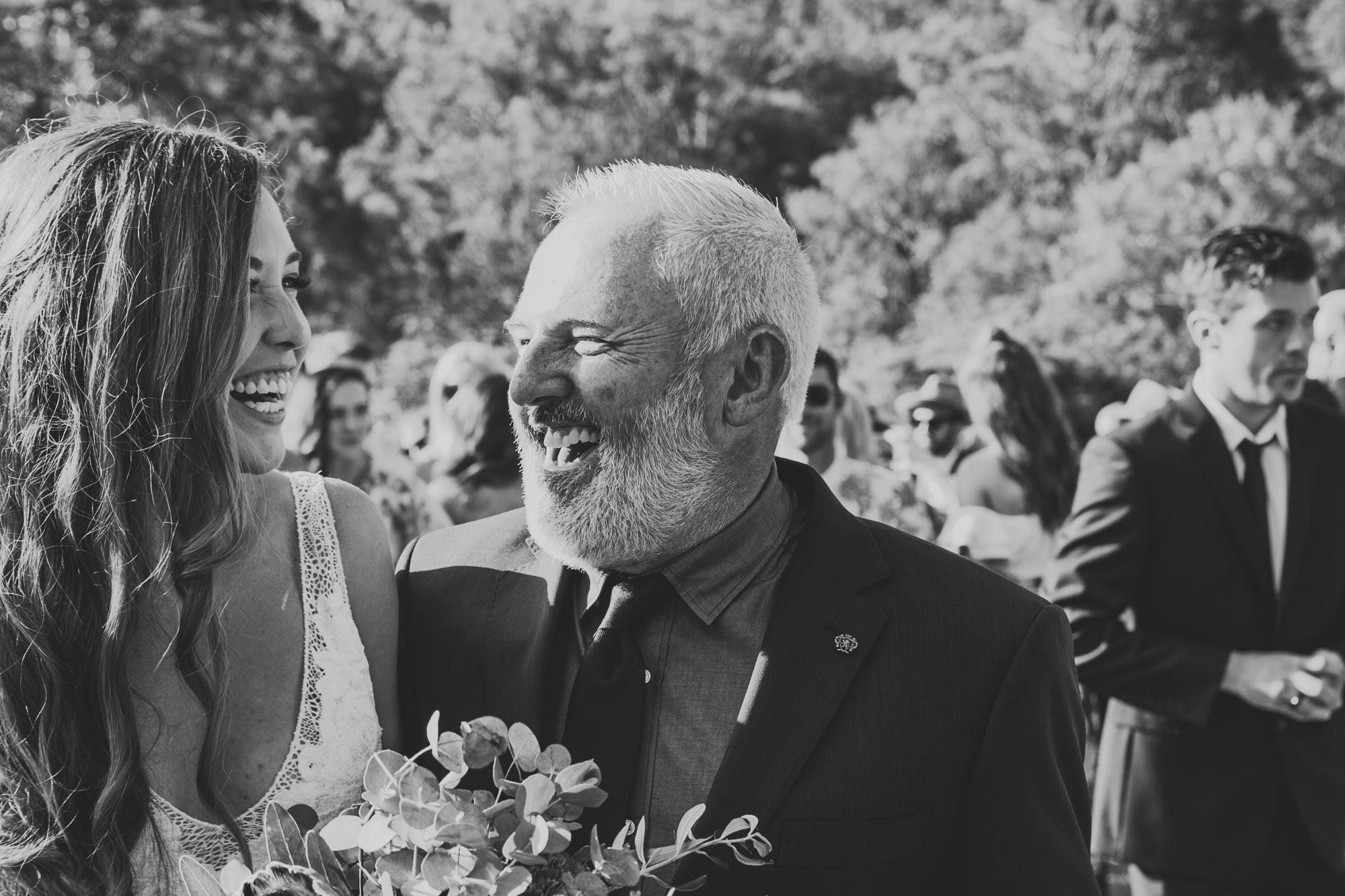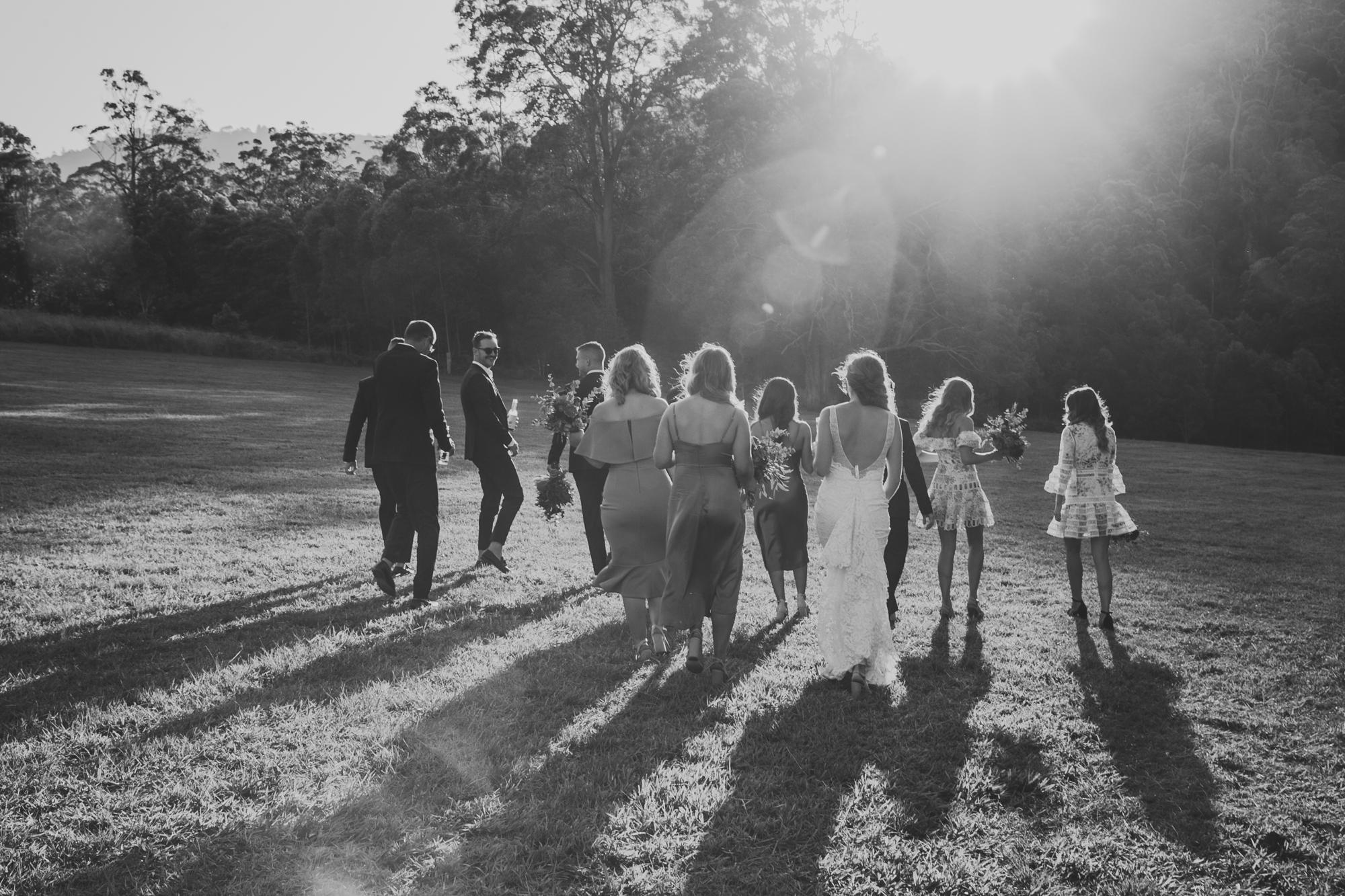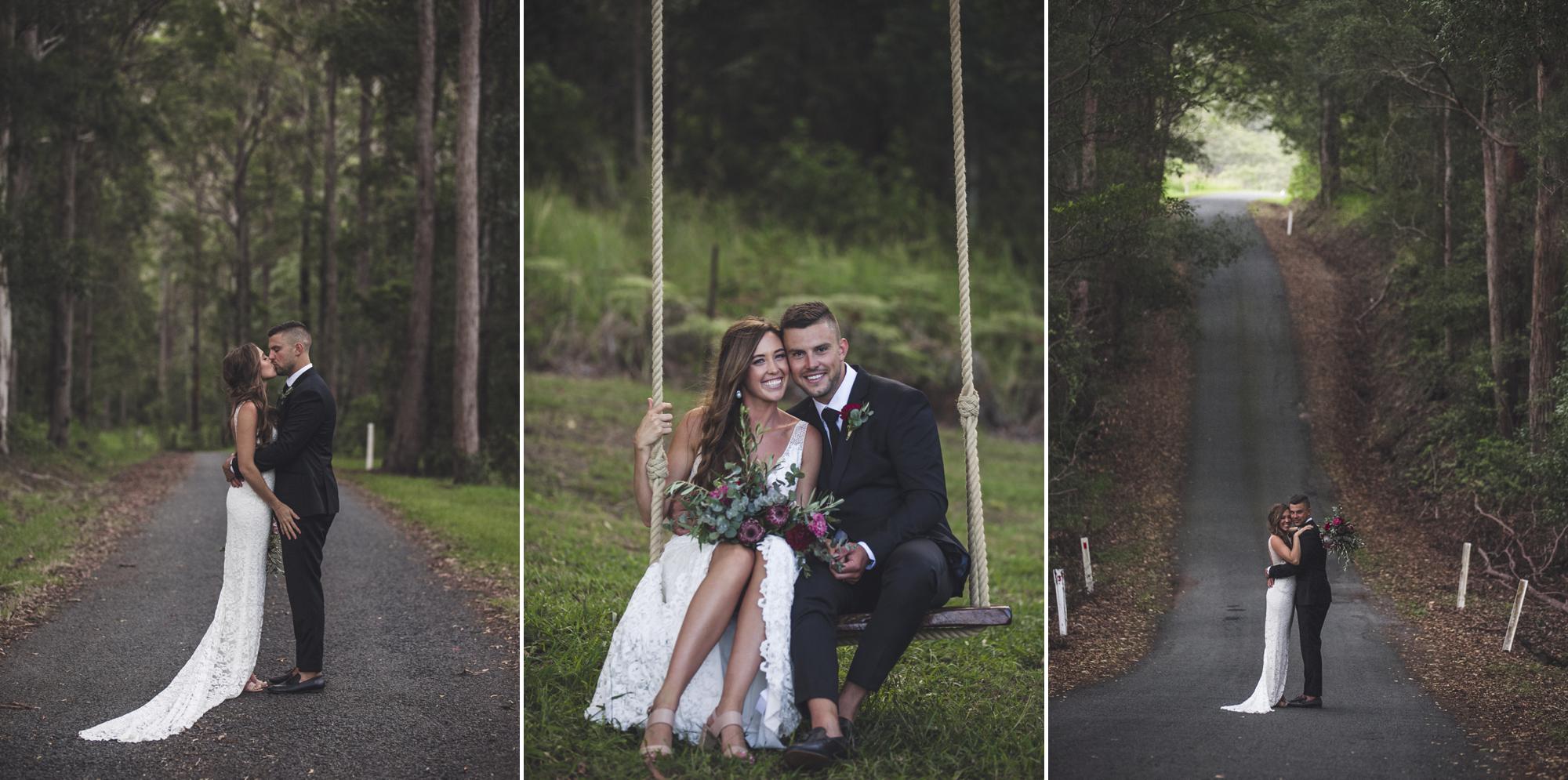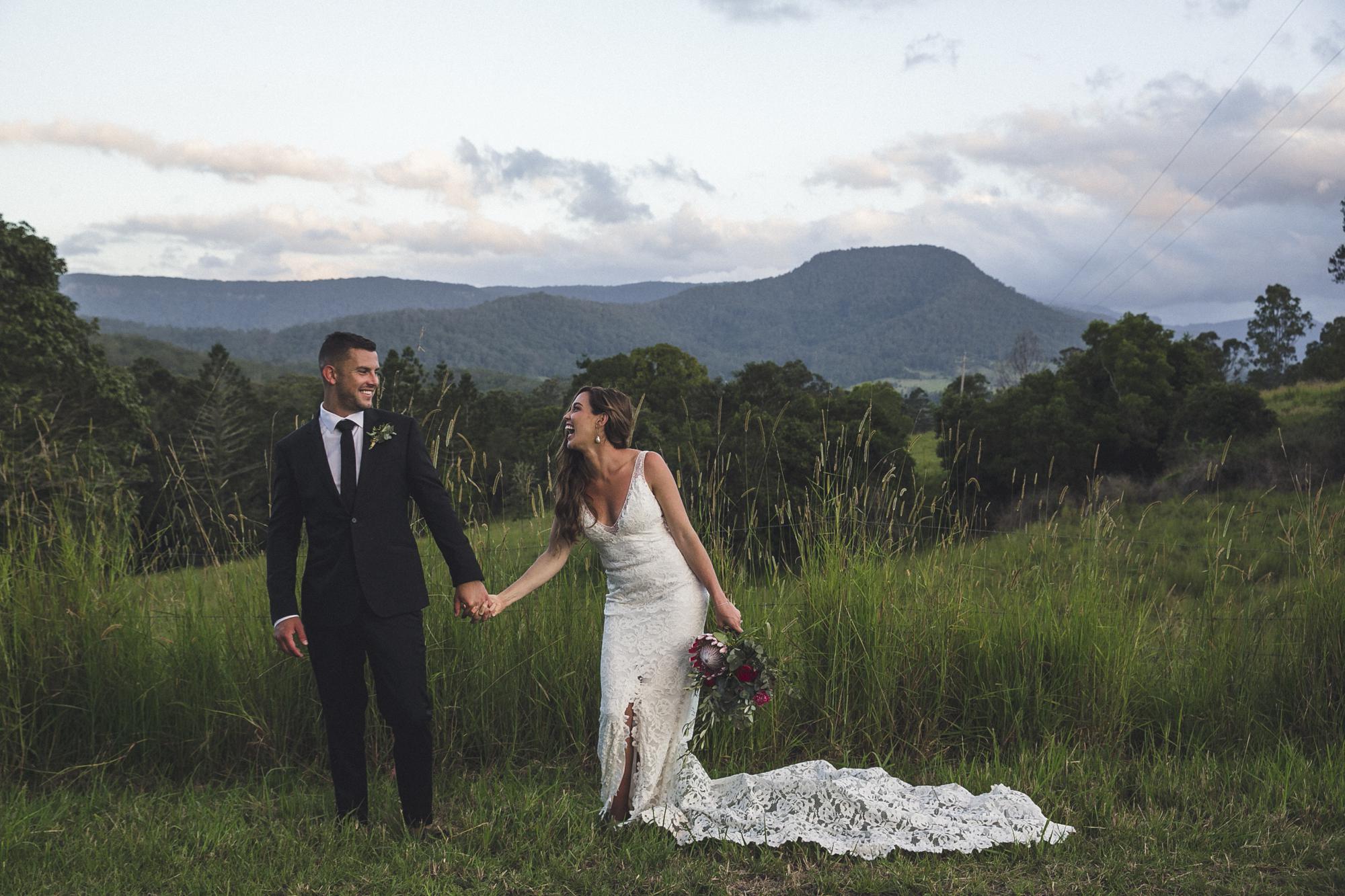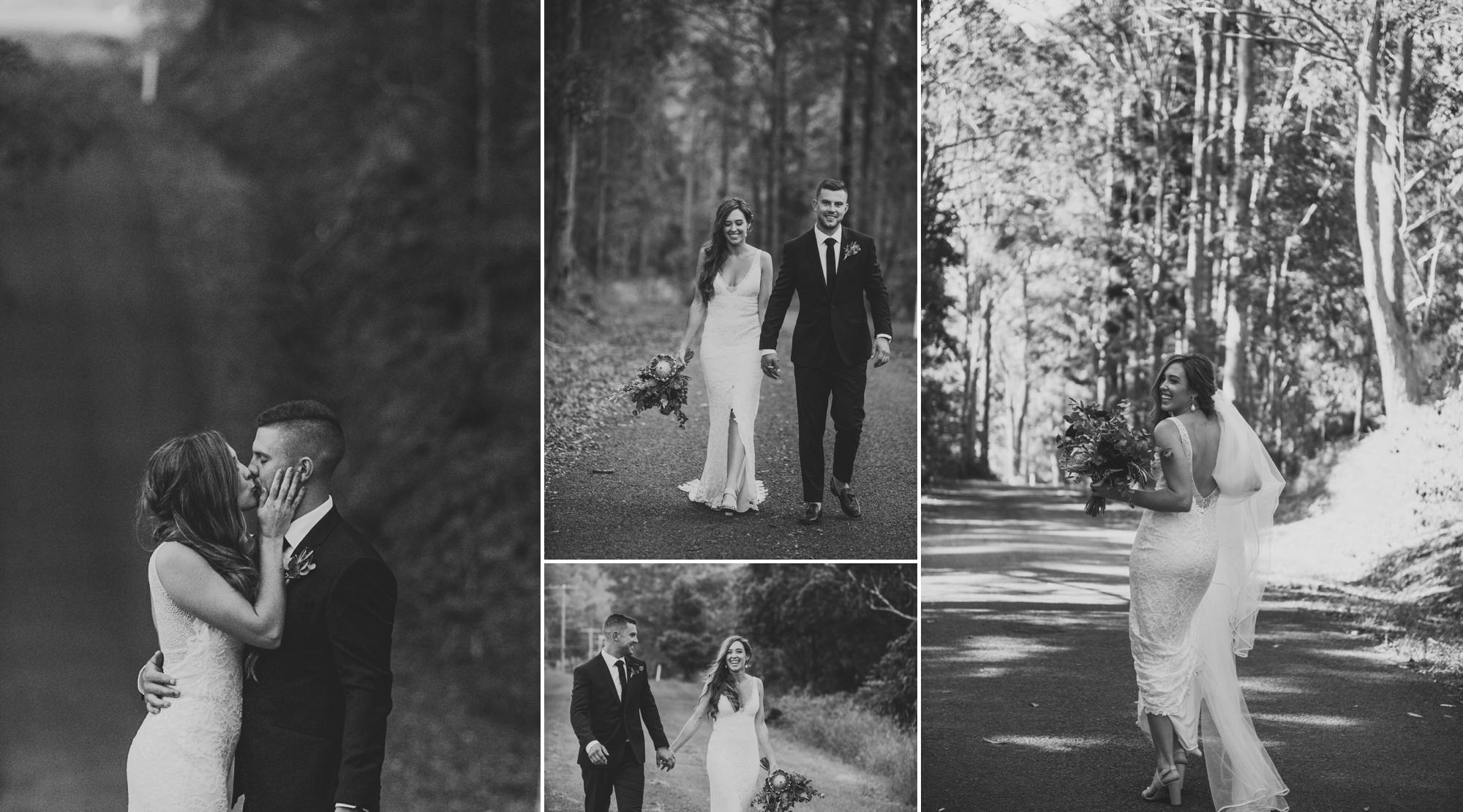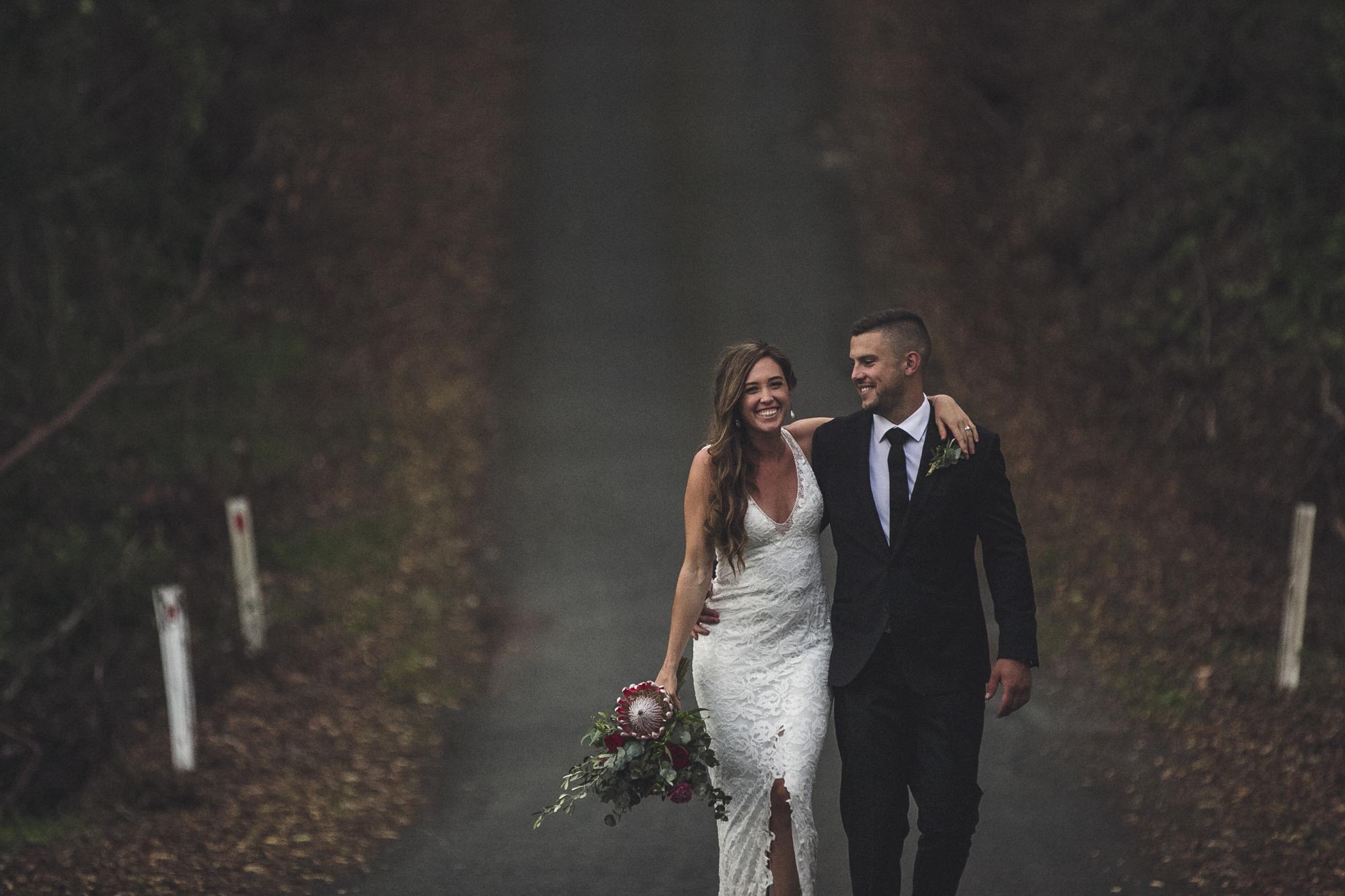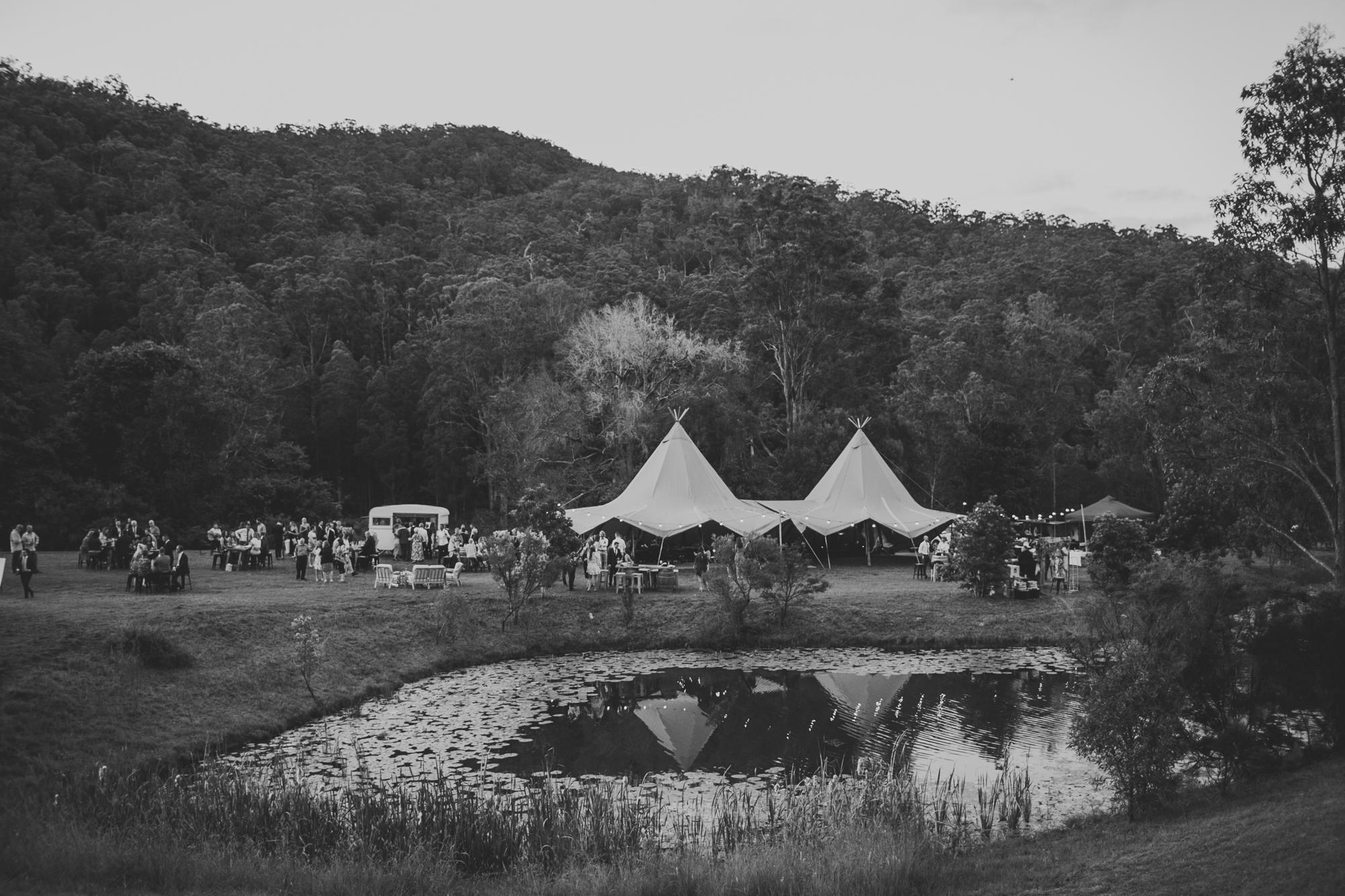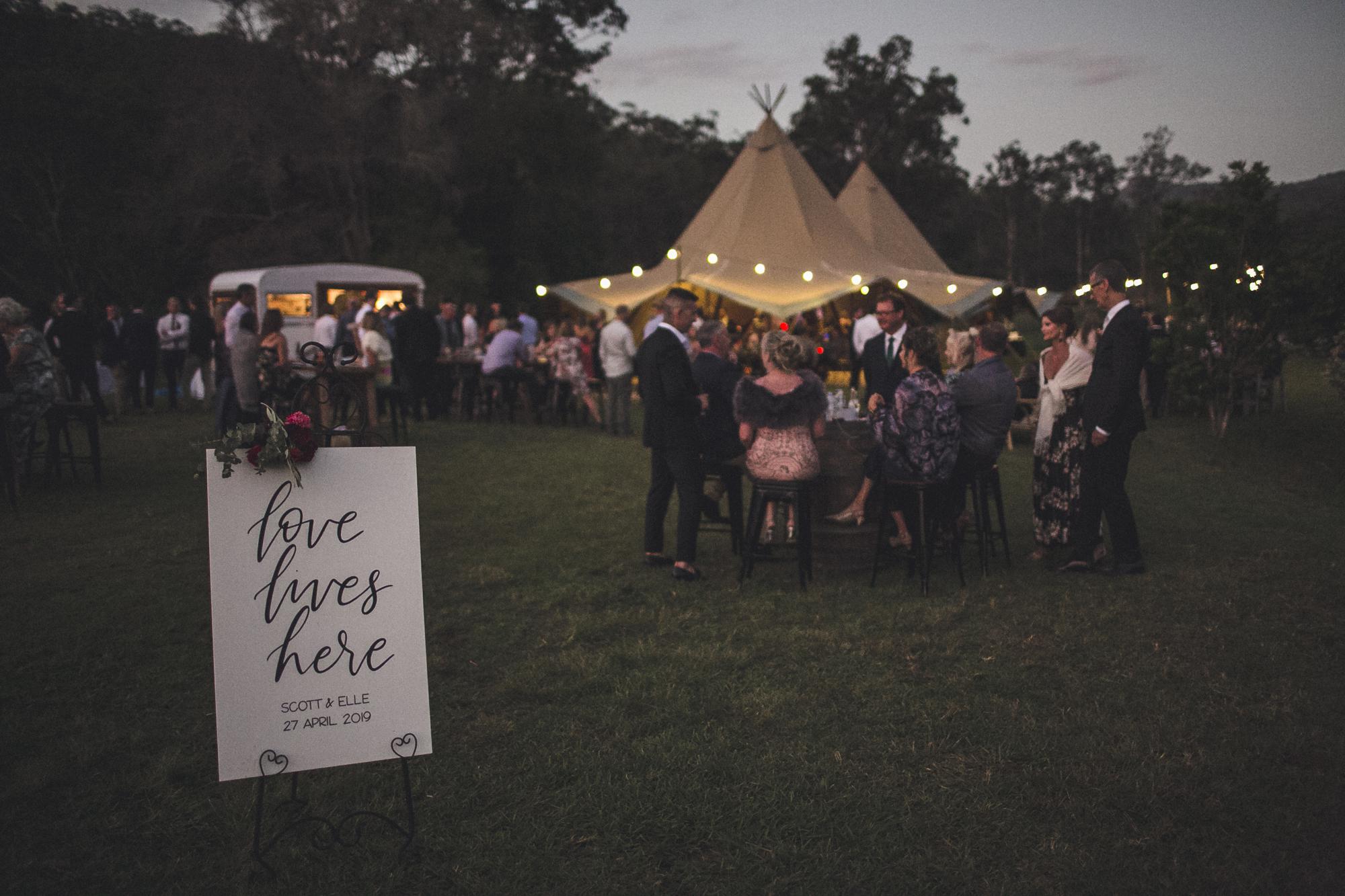 We love farm weddings!