The Nordic Tipi, awe inspiring, soulful and unique. Standing tall, majestic in its surrounds. The tipi is a simple dwelling, but one that has been around since the beginning of time.
Gold Coast Tipis were ecstatic to join the South East Queensland events industry in 2015 and our stunning tipis have certainly made a huge impact since their launch date. We were the first and only Nordic Tipi company based on the Gold Coast and our tipis are wowing guests and attracting a lot of positive attention with their majestic design and alluring presence.
A tipi is the perfect choice for the dreamers, the adventurers, folks who are looking for something a little out of the norm and those who want their celebration to be as individual as they are.
Gold Coast Tipis is not your typical event hire company. We offer a unique alternative to the standard white marquee and we are passionate about creating events that are completely one of a kind. Beneath a tipi, your guests will experience a sense of enchantment and an ambience that is unrivalled by any other tent or structure.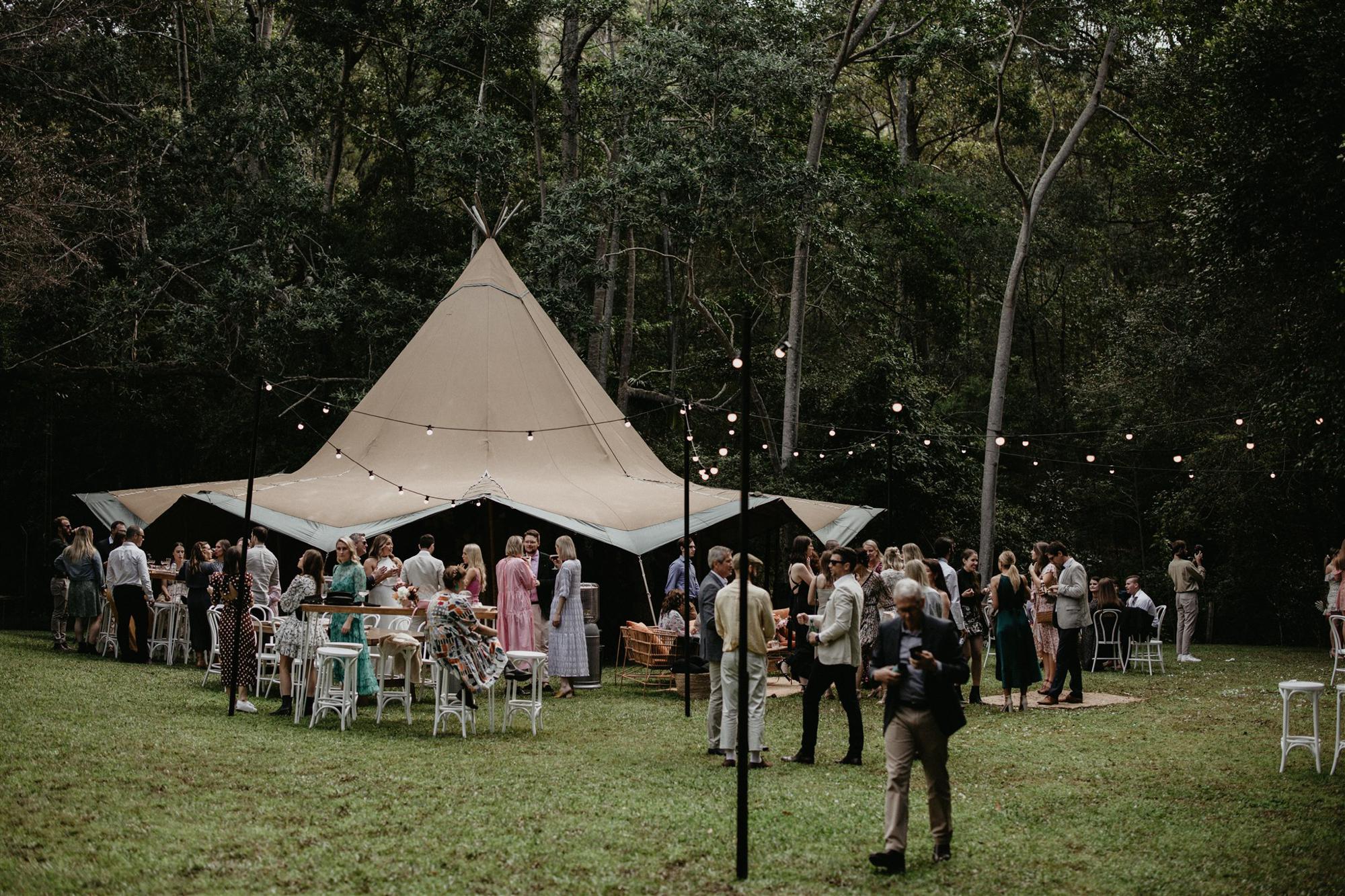 Our tipis are eco-friendly, sustainable and inspired by the Northern Scandinavian Kata Tipis, a dwelling used by the reindeer herding tribes commonly known as the Sami people. We combine this traditional design with the use of modern-day materials to ensure our tipis are strong, waterproof and built to handle all weather conditions.
Ideal for weddings, parties, festivals or corporate functions, their aesthetics and design make them an exquisite venue. During winter, add heaters, dress your tables with lots of candles, add soft lighting and feel oh so cosy.  In the summer, prop open the sides, allowing for panoramic views of the surrounds and your celebration can flow from the indoors to the outdoors.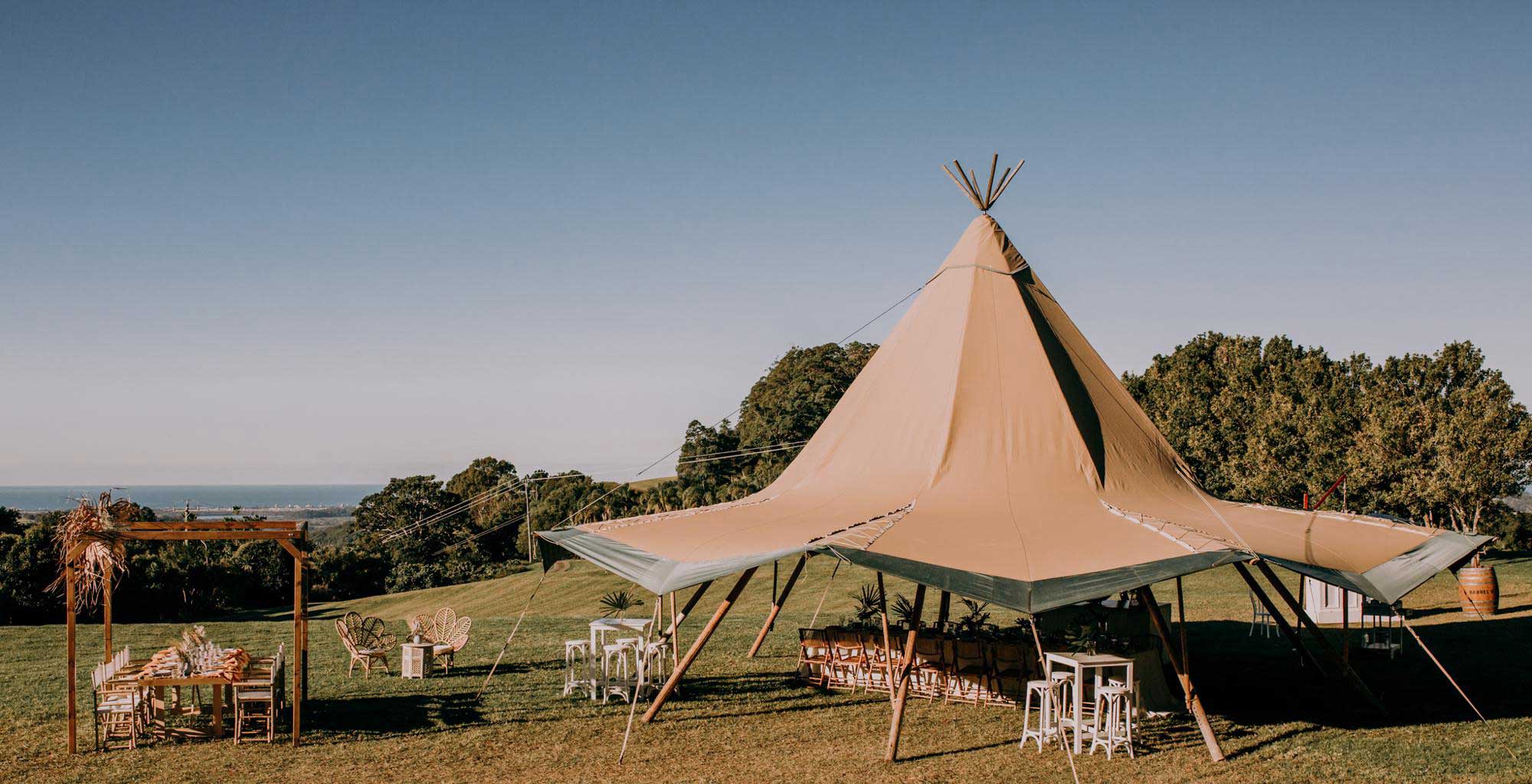 Whether it's to host an intimate gathering, or a grand soirée, our teepees can be personalised to meet your needs. They can be erected individually, or can be linked together to create a unique space for your guests to be swept away.
At Gold Coast Tipis we know that organising an event can be stressful, especially a wedding. That's why we'll be with you throughout the entire process to support you in your decisions and offer suggestions and advice along the way.
There may be a little more work involved in organising a teepee event than booking an all-inclusive venue, but there's nothing quite like building an event from the ground up. You will be rewarded with a celebration that is one of a kind and truly unique to you and your guests.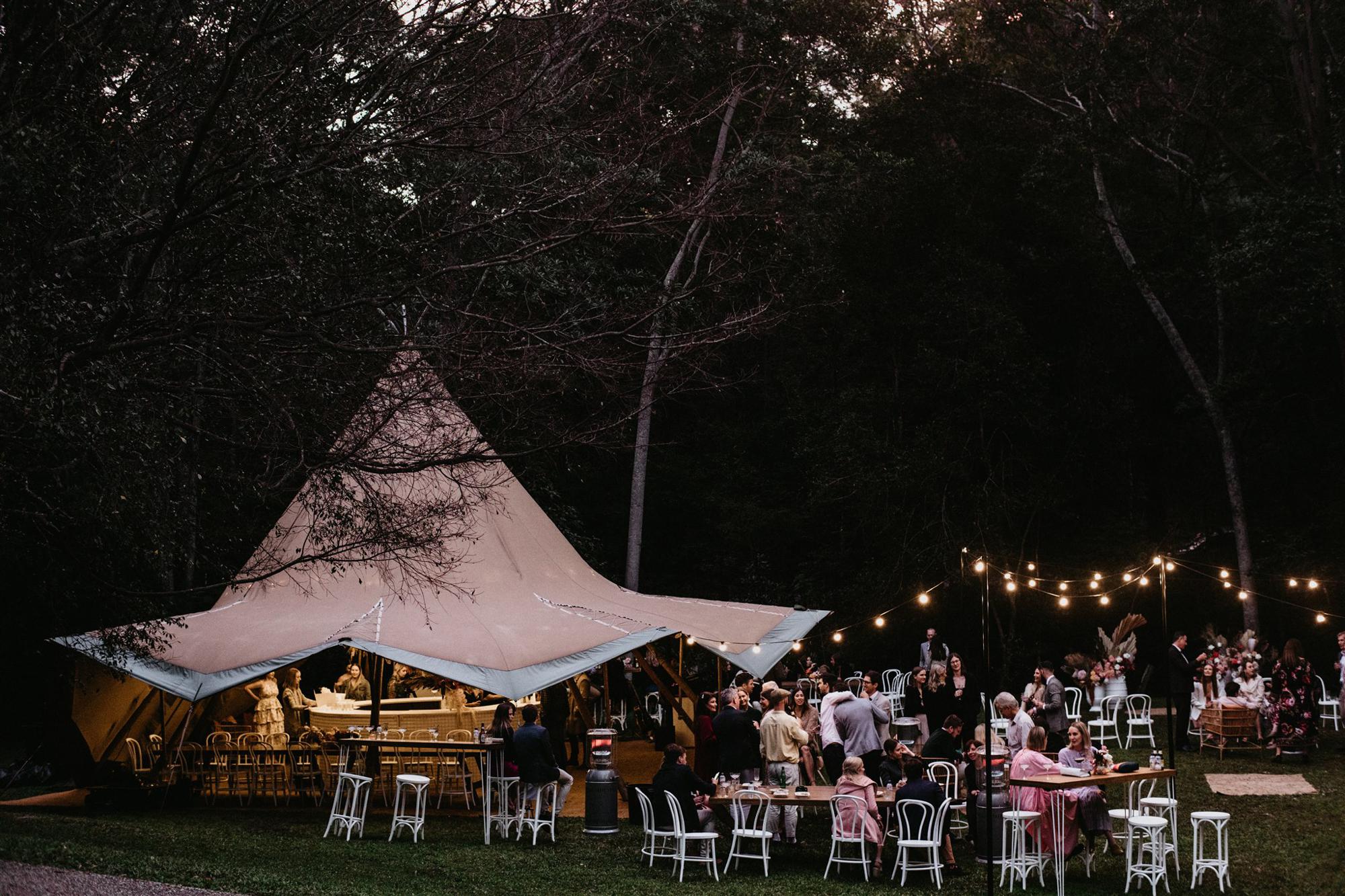 Our dedicated team work closely with local suppliers to ensure your event is above and beyond anything you could imagine. We have handpicked a range of stunning properties in and around the Gold Coast that are perfect to host your tipi event, we want to make it a day to remember.
A tipi could be the individual touch you need to make your dream wedding, corporate event, party or festival totally unforgettable.