Gone are the days of generic weddings where your guests know exactly what to expect. Weddings have become unpredictable. More and more couples are taking a very different approach to wedding planning, creating celebrations that infuse a dash of tradition with a tonne of character.  Whether it's a beautiful boho affair, a chic eco-wedding or festival style wedfest with all the bells and whistles, they all have one thing in common – they are so much fun!
We are so thrilled to be a part of today's wedding industry, as couples and vendors opt to think outside of the box, whilst remaining authentic to their lives and loves.  The weddings we have seen in the last 12 months have been truly spectacular, and we are so excited to see what this fast approaching spring wedding season will bring.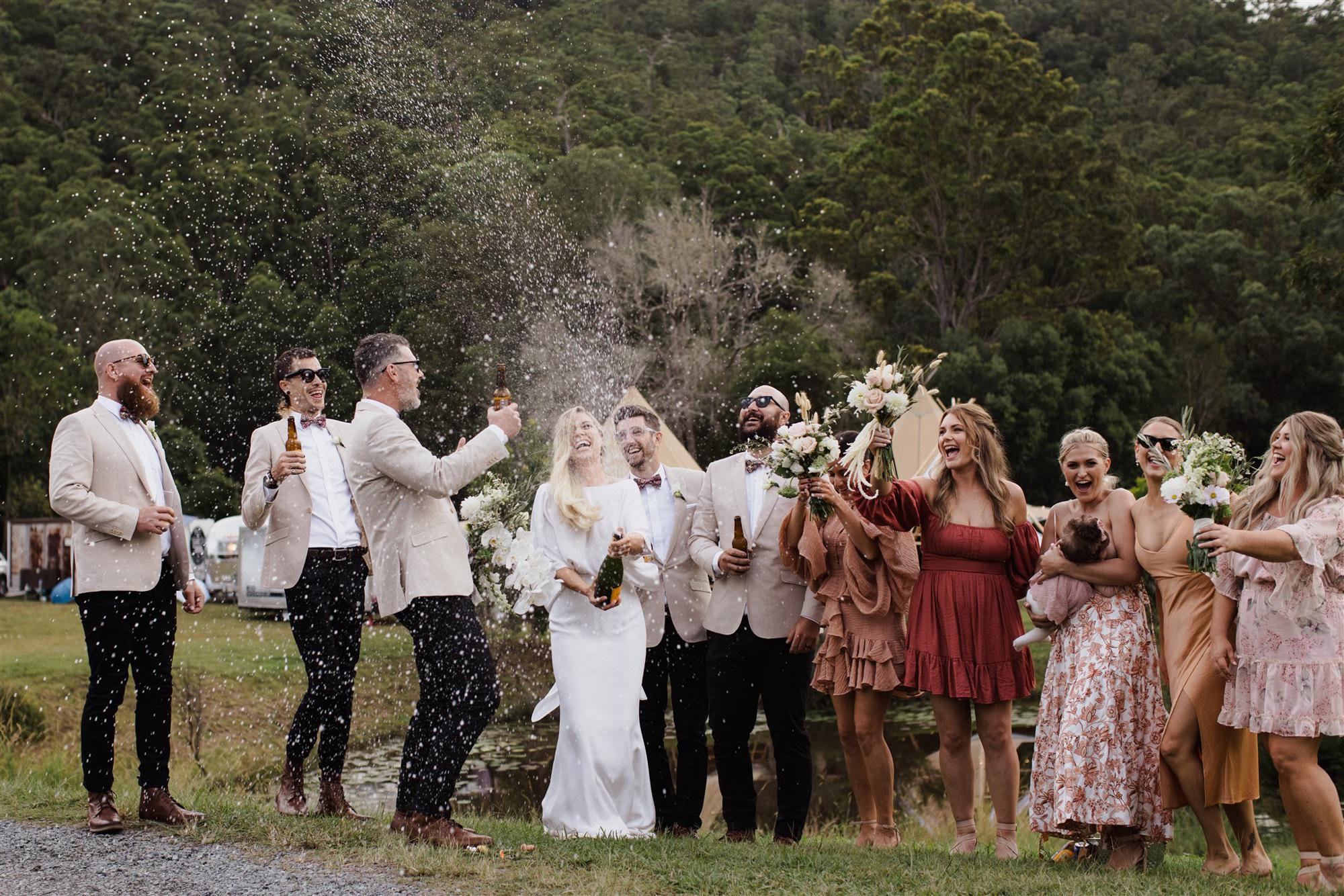 While church weddings are still popular, many couples are choosing venues that embrace their individuality. Anything from hosting their reception in a tipi, or historical old barn, to working farms and everything in between. The possibilities are endless and couples can literally get married anywhere!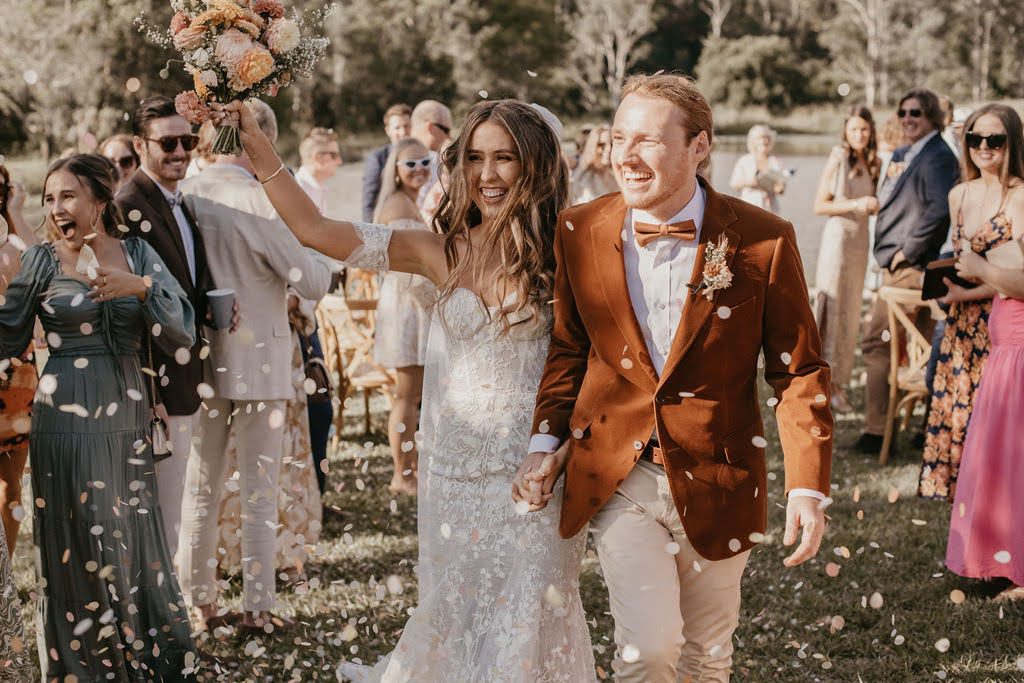 In Australia we are spoilt for choice when it comes to vendors, with a huge number at our fingertips who continue to evolve and strive for originality in all they do, and they have the flexibility to support even the most out-there wedding ideas. They are there to help make your wedding dreams a reality and no matter what you are looking for, you'll find it. If you're planning a DIY wedding and need to build your wedding day from the ground up,  you'll find everything from luxury portable bathrooms and furniture hire, to high-tea vintage caravans and mobile bars.
When it comes to catering, forget the age-old 'chicken or beef' dilemma. Now menus are inspired by all 4 corners of the globe and you can serve anything from tacos, to pizza, to paella or even a good old classic spit roast, and guests love it!  The quality of food is unbelievable and doesn't cost a fortune. Food trucks are popping up everywhere and are an amazing alternative to the already long list of choices available.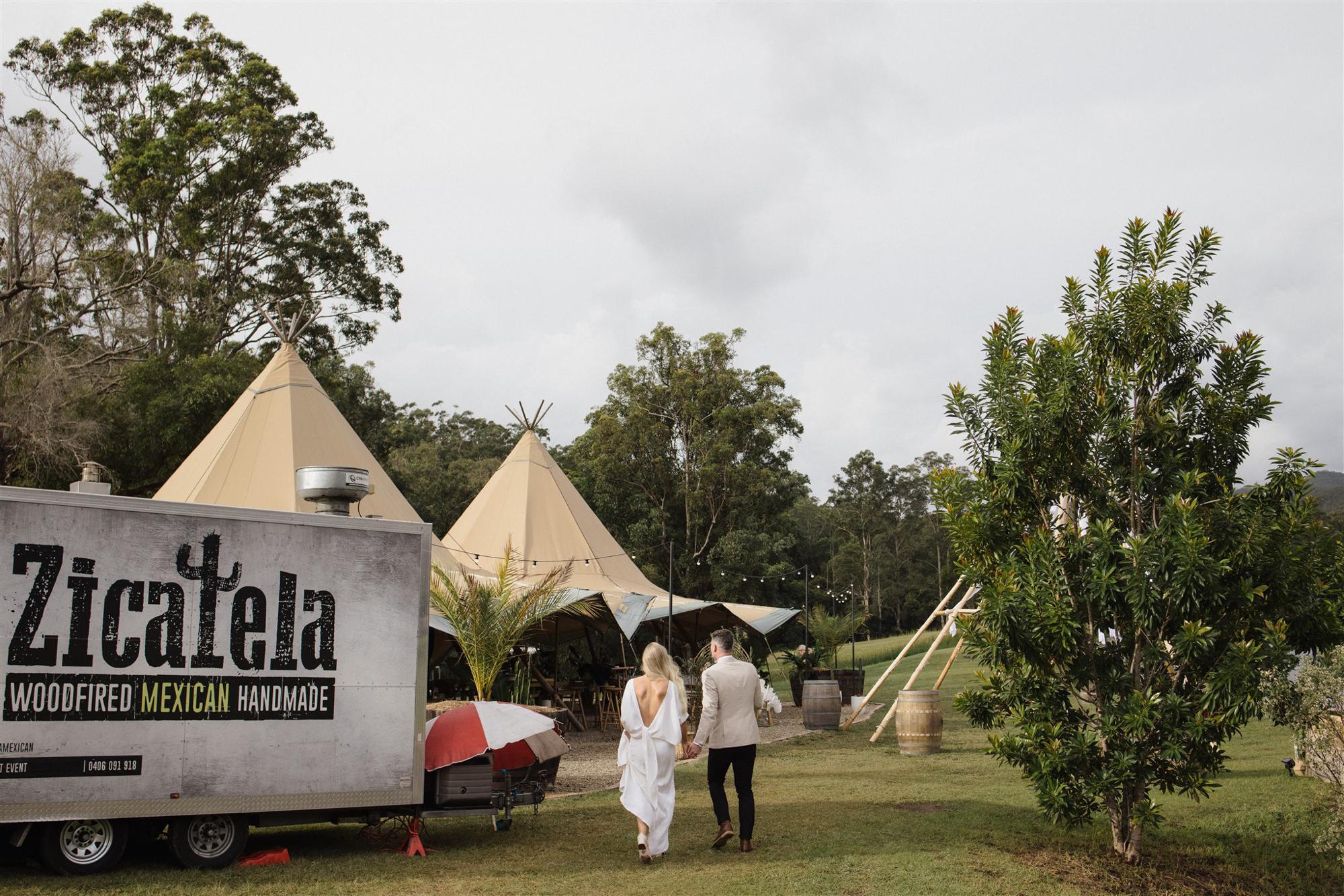 We're blown away by the number of extremely talented musicians here on the Gold Coast and couples are adding a totally new vibe to their wedding celebrations with cruisey acoustic tunes and awesome local bands entertaining their guests all night long.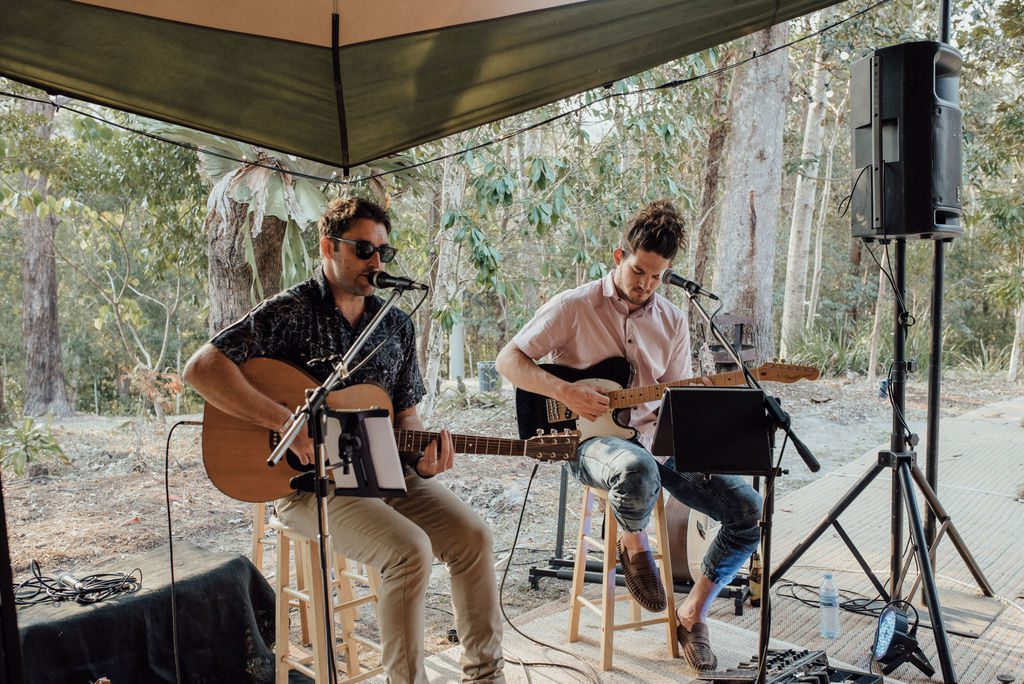 Wedding fashion has also changed dramatically over the past few years. Pearls and diamantes have been left behind for exquisite lace and cutting edge designed dresses, and men's suits are often as chic and on trend as the bride's gown.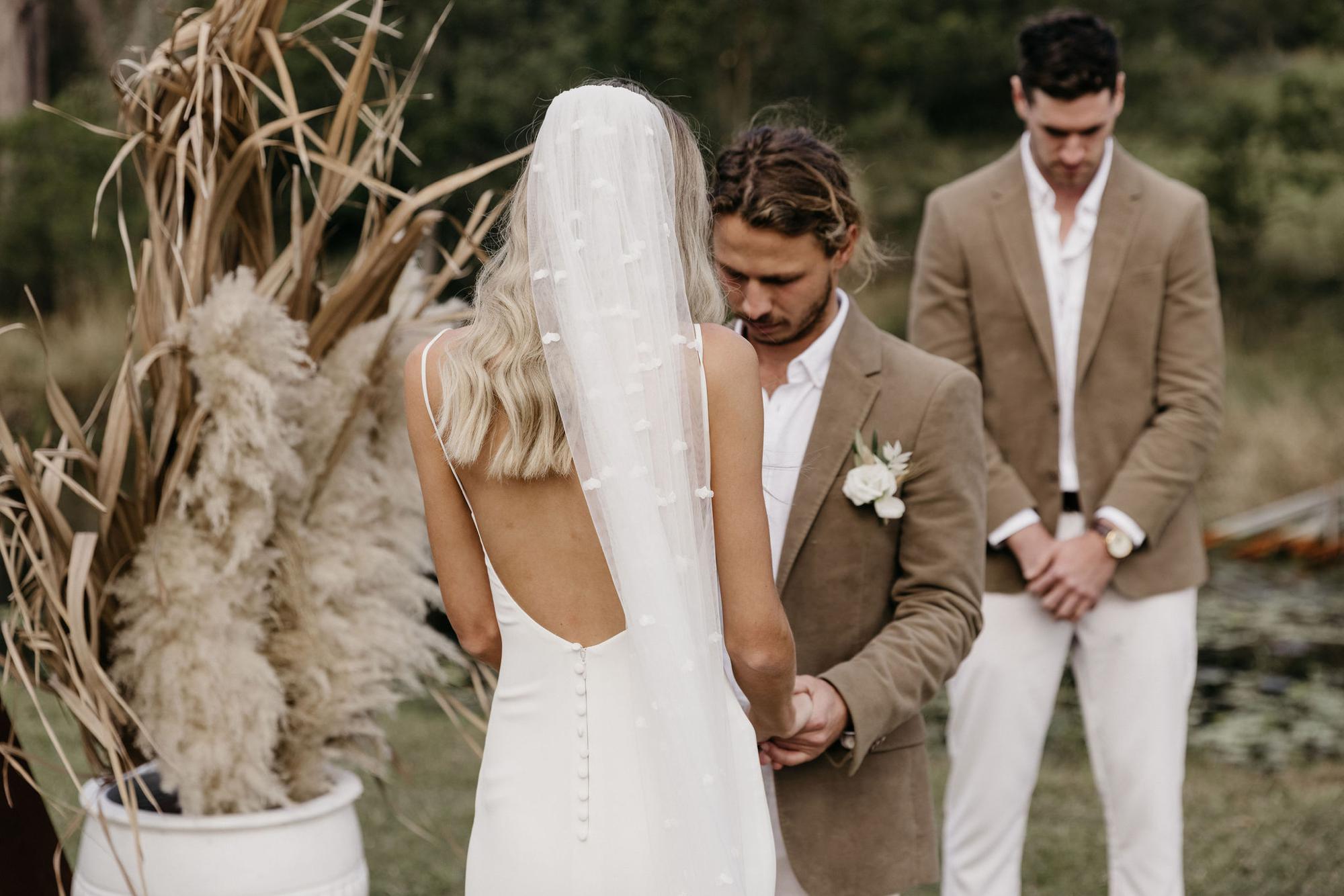 And thank goodness, those cringe-worthy staged wedding photos have evolved into a much more candid and authentic style of photography.
If you'd love to build your wedding from the ground up and plan a wedding as unique as you, email hello@goldcoasttipis.com.au and find out how we can make your special day spectacular!
Did you know we also hire our tipis for Music Festivals & Events?  Click here to see more FESTIVALS & EVENTS