What felt like a world away from the hustle and bustle of the Gold Coast, Faime and Chris's wedding took place at one of the hinterland's most magical wedding venues, The Farm House, Numinbah Valley. Faime and Chris relocated to WA with their 2 sons to chase their dreams, but the allure of a farm wedding coaxed them back to the Gold Coast to celebrate amidst their closest family and friends.
Full of charm and romance, this wedding had a chic country theme, with Faime donning cowboy boots beneath her stunning lace gown, and the celebrant dressed in country attire. Beneath our towering Kata Tipis, the rustic timber tables were adorned with lace, vintage glass jars transformed into candles, and Gypsophila (baby's breath). While organising their wedding from the west coast, Faime and Chris remained true to themselves, fully embracing their passion for horses and letting their beautiful country style shine through in every aspect of their wedding day.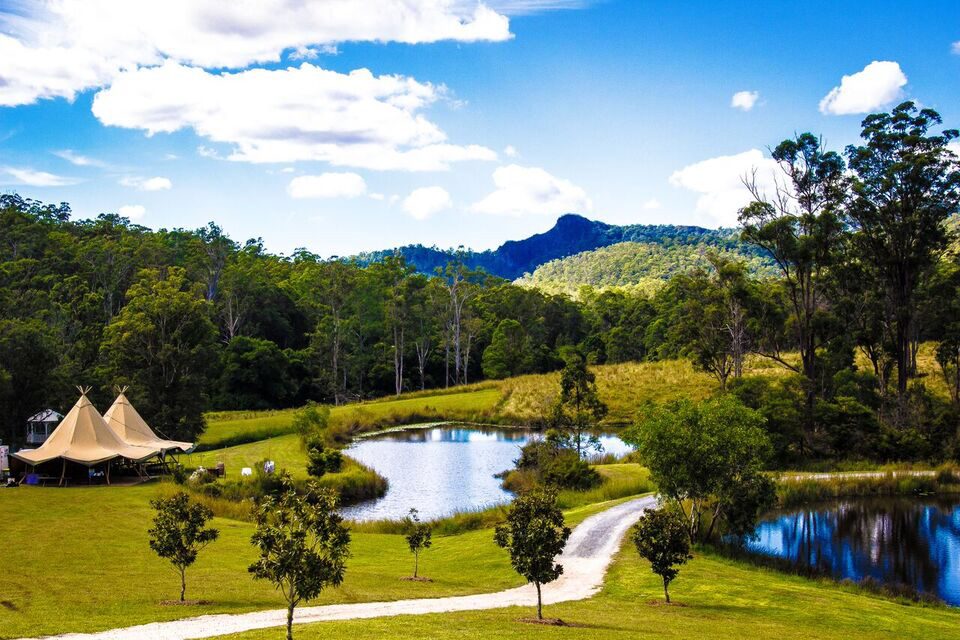 What made you choose tipis for your wedding? Simply the feel and beauty of them, the fairy lights, they oozed difference, and are so special! They were also a fantastic back up plan for the ceremony if it rained (it didn't, the weather was amazing).
What advice to you have for people who are planning a tipi wedding? Do a checklist. There is a lot to plan, especially if you choose a venue as special as The Farm House, as you need everything brought in.
Which styling tips are a must for our tipis? Simple and natural, don't overdo it as they are pretty by themselves with fairy lights!
Describe your overall experience with having your reception with the tipi? The service, plus set up/down was perfect, easy and stress free. The guests were blown away with the tipis, we wish we could live in them!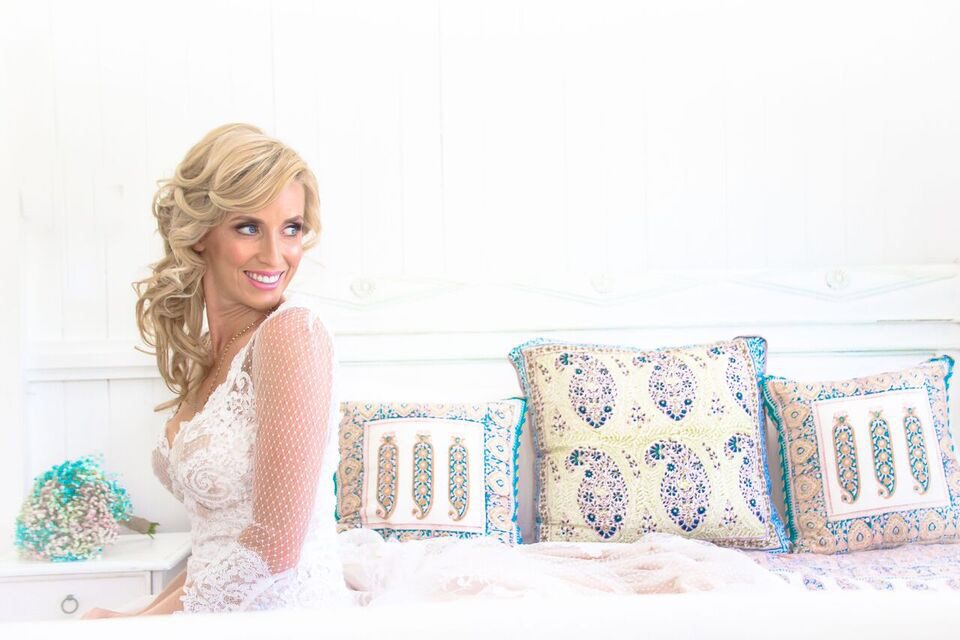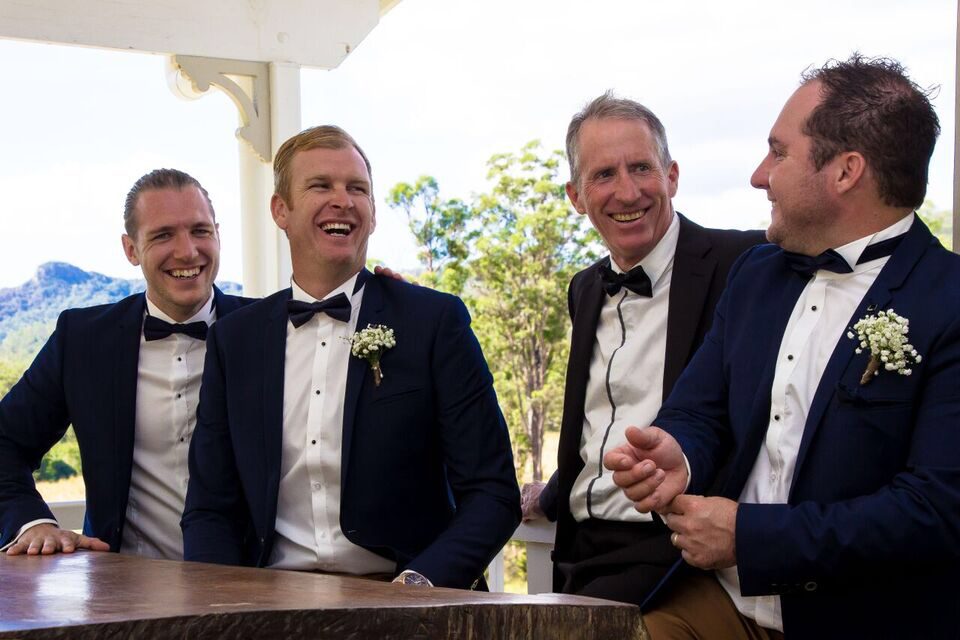 Venue: The Farm House, Numinbah Valley Tipis: Gold Coast Tipis Furnishings: Burleigh Recycled Timber Photography: Yasmin Stewart Film: A special friend – Irish McBrien Musicians: Regan Sharp/special friends on guitar, Phoebe Roberts and Stevie Elliot Catering: Zullaz Wedding Planner/Co-ordinator: Bride and Amy Young Celebrant: Karen miles Florist: Tweed Banora Flowers Styling: Bride and Amy Young Dress: Janet Spencer – one of a kind Hair: Tonia Rose Hair Make-up: Emma Lancaster Cutlery and crockery: Recyclable bamboo  Suits: Politix