Rain on your wedding day…
You've planned a gorgeous garden ceremony and tipi reception, then on the morning of your wedding the skies open up and the rain comes bucketing down!  Don't let the wet weather dampen your wedding day spirits. Let's face it a little bit of rain is considered lucky, right?
Rest assured your ceremony can still look amazing inside the tipis. In fact the internal structure of the tipi makes an amazing softly lit backdrop for photos.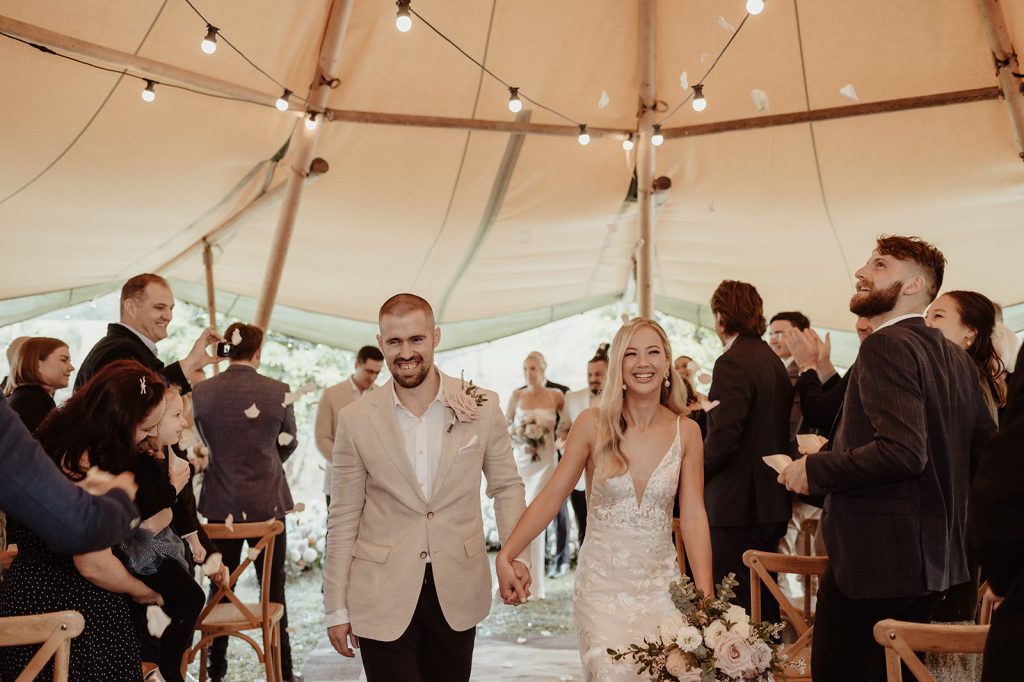 Living in South East Queensland means rain is always in the back of our minds when planning a wedding. Our tipis are wind and waterproof, and make the perfect wet weather back up plan if it's too wet to have an outdoor ceremony. Fingers crossed the skies clear later in the afternoon just in time for some beautiful outdoor portraits.
Just take a look at some of our rainy day weddings. All you need is a beautiful arbour, a floral display, some draping or hanging greenery to frame the aisle and voila!
Oh and don't forget the umbrellas for amazing bridal party photos!
Photo credit: White Parrot – Wedding Photography & Film | Cloudcatcher Studio | The Finches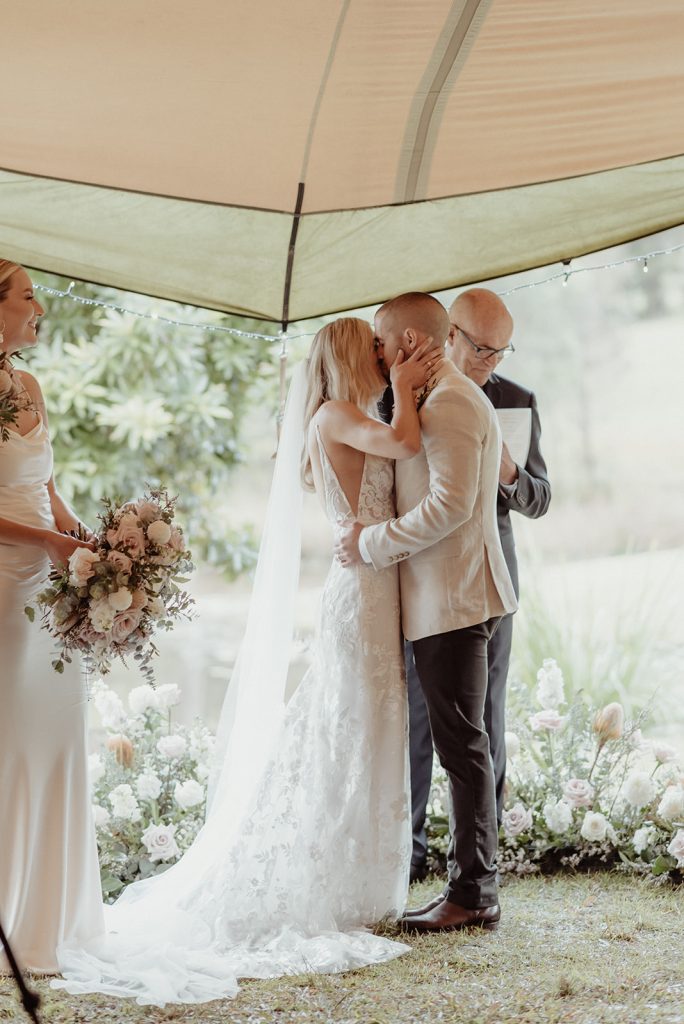 image by The Finches
Take a look at these beautiful rainy day weddings: