Michelle and Josh's wedding took place at one of our favourite properties, The Farm, Numinbah Valley. Abundant with charm and splendour, this wedfest had rustic earthy tones and harnessed the raw and natural beauty of the Australian countryside.
It was an extraordinary event, where two families united, celebrating and dancing the night away beneath 3 of our majestic Kata Tipis. Beautifully styled with rustic wine barrel bars and Moroccan picnic settings, this wedding was one we'll remember forever!
Why did you choose a tipi wedding? Josh and I wanted a very relaxed, music infused wedding weekend that was just a huge celebration with family and friends. The tipis fitted our 'wedfest' vision perfectly and looked right at home on The Farm.
How did you style your tipi wedding? Was there anything extra special you added to make the celebration truly unique for you and your guests? The ambience the tipis inherently have, means that they don't require a lot of styling. Therefore, we kept the styling minimal, with warm white fairy lights, festoons, rustic furniture and gum leaves as the centerpieces down each table. Each guest received either a tambourine or a set of maracas as their wedding gift!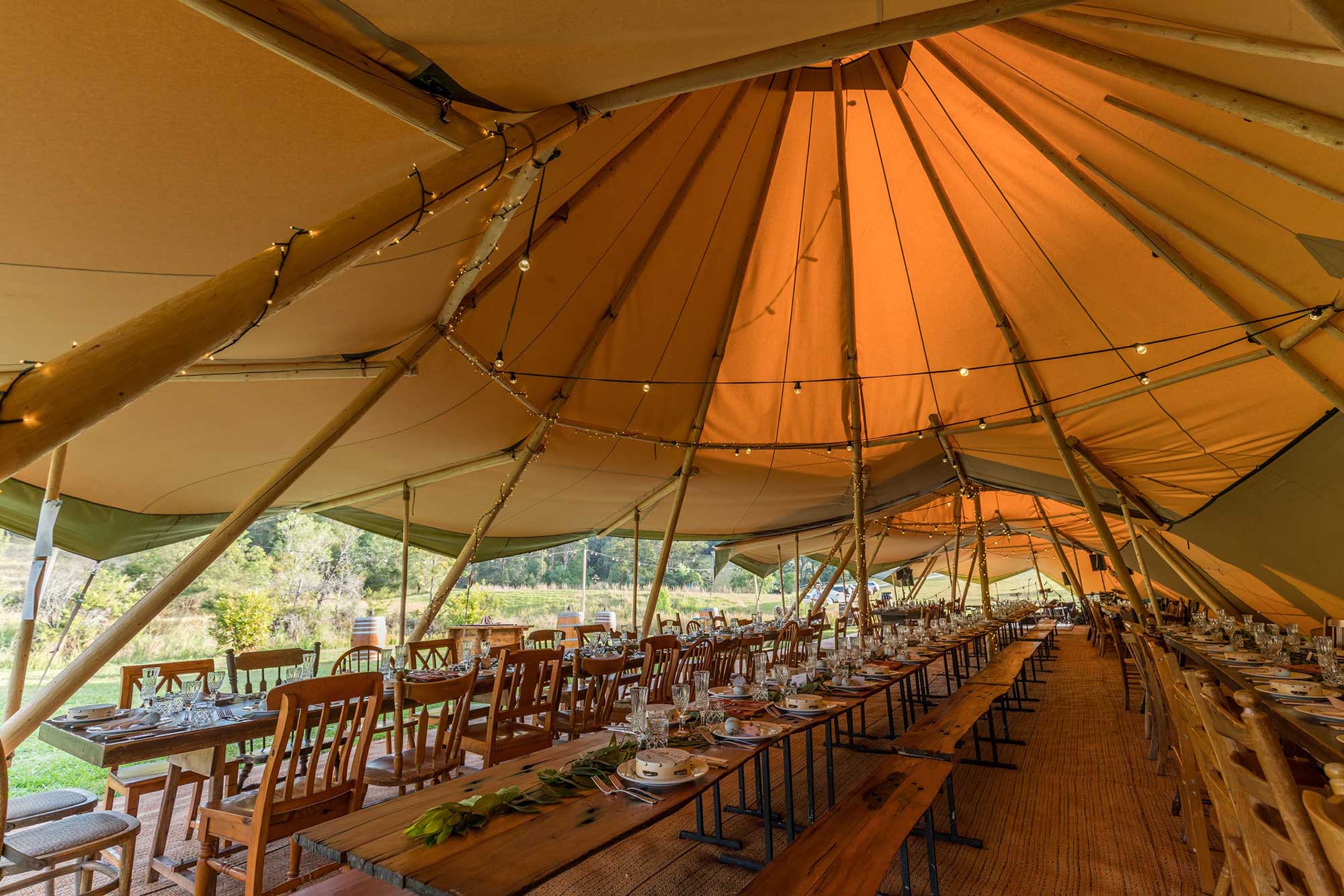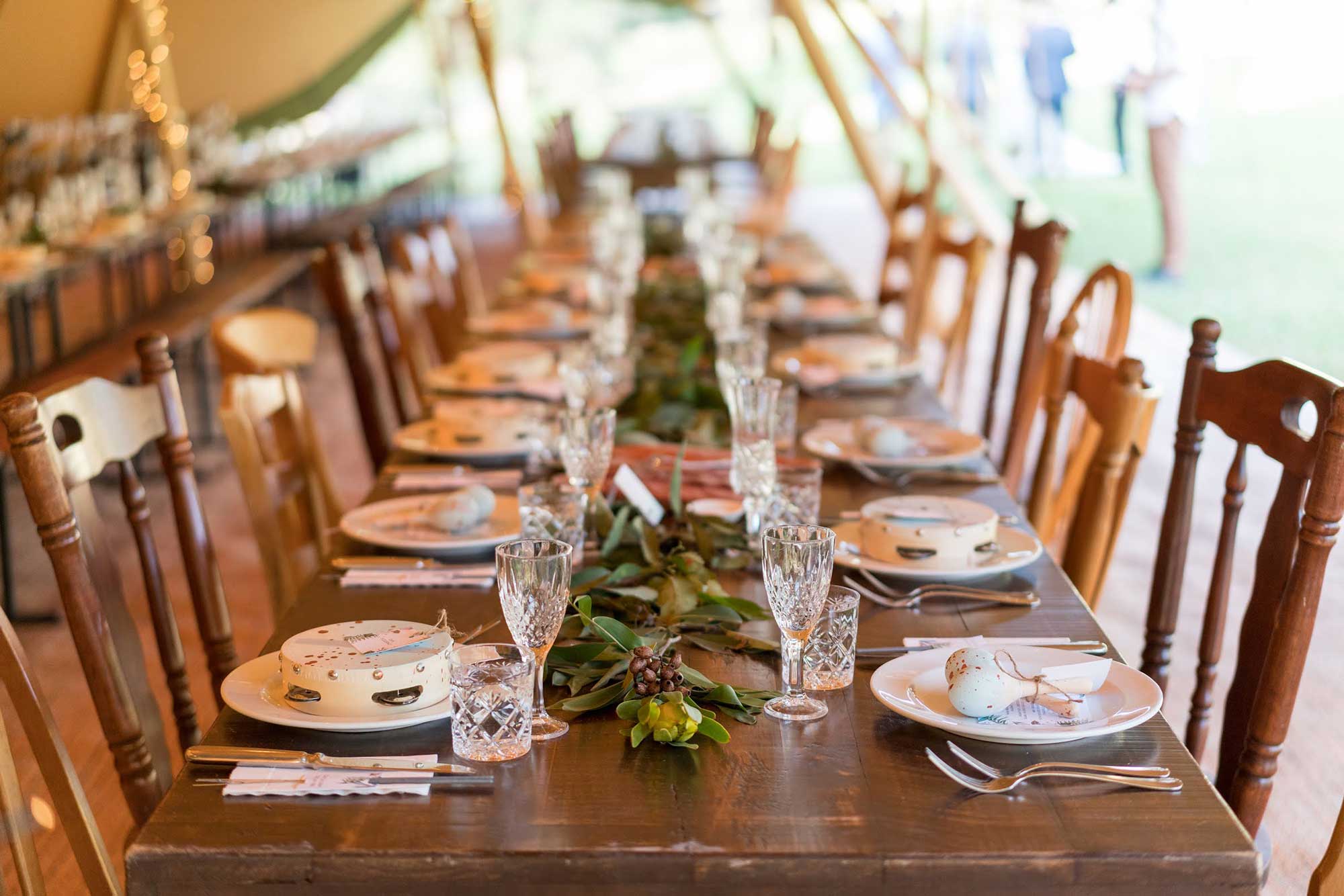 Tell us about your experience with Gold Coast Tipis? Hannah and Benn were incredibly helpful from the initial booking, to assisting with recommending and coordinating other suppliers, as well as setup and pack down. Having the confidence that such a major component of our day was being handled professionally and with care, ensured our stress levels were kept to a minimum!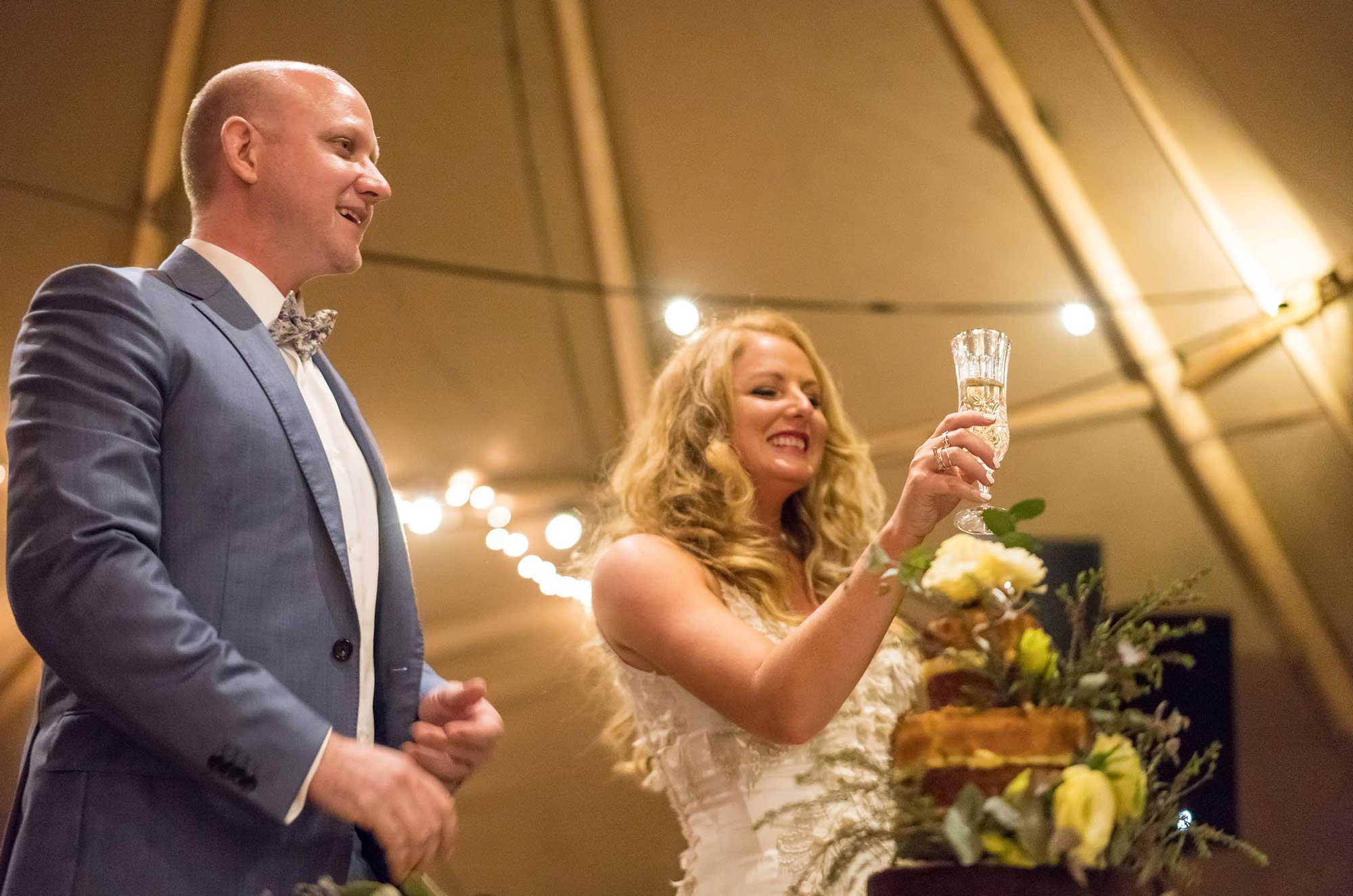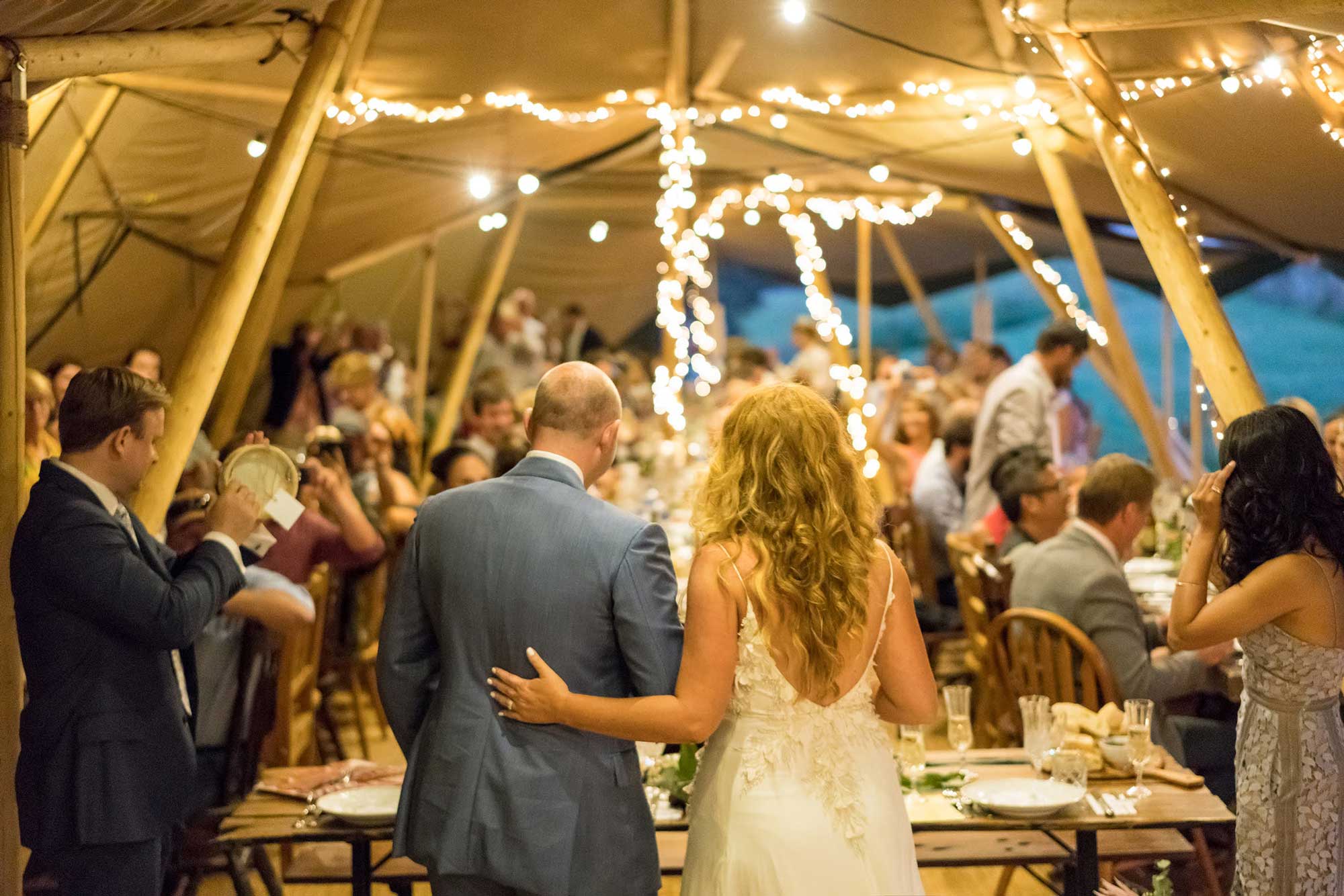 What was your most memorable moment beneath the tipis? Lisa Hunt and her band rocking the tipis! All the guests did not leave the dance floor for hours.
Tipis and tipi fit-out: Gold Coast Tipis
Venue: The Farm, Numinbah Valley, QLD
Festival Coordinator: Deejay Fitzgerald
Photographers: Shuwei Zhang and Chris Wardle
Videographer: Desert Island Media
Styling: Belinda Williamson and Ellie Harris
Prop hire: The Palace & Co
Catering: Graze Catering (Saturday) Farm Fresh Spit Roast (Sunday)
Florist: Colleen Fitzgerald (bride's mother)
Dress: Bo & Luca
Milliner for bride's headdress: Katrina Power
Hair: Colleen Fitzgerald and Janette Humrich (bride's aunty)
Make-up: Hollie Campbell of Faces by Hollie
Celebrant: Caroline Jackson
Groom's suit: M J Bale and Mrs Bow Tie
Rings: eg.etal artists Emma Goodsir and David Parker
Wedding cake: Kim Richards
Graphic/website design: Pixelle Graphic Design
Roadies: Steve Geezer, Ellie Harris, Levi Beatris Burton, Jonas McQuiggin and Grace Cross
PA system and decks: BJs Hire
Fireworks: Spectrum Fireworks
Guest buses: Sanity Buses
We love seeing your beautiful tipi weddings. Click here to be featured on our blog!