Is your wedding planning keeping you up at night? If you close your eyes and all you see is bouquets, guest lists, dresses and cakes, it might be a sign that you need to chill out and start enjoying the ride to becoming a bride.
It's no secret that planning a Wedding can be one of the most stressful things to do, but we at Gold Coast Tipis believe that the journey is just as important as the big day, so we've compiled a few  simple reminders to help you stay sane while planning your perfect celebration.
Be super organised
With so many things to think about, being organised will keep the stress levels down. Make sure you have enough time to plan your dream wedding. Wedding planning is not for the faint hearted, and can be very stressful if you're under pressure. Months literally fly by during the planning stages, so the more time you have up your sleeve, the more enjoyable the experience will be.
Lists are great and will keep you super organised, download a copy of our DIY wedding checklist.
Stay healthy
You have a lot to do, so it's important to take time out for yourself. Put wedding plans aside and schedule some time to relax. Eat healthy nutritious food and look after yourself throughout your wedding preparations so you have plenty of energy to plan your special day. It's very easy to fall into a pattern of late nights and sugar cravings, so be prepared with lots of good snacks on hand. You are planning one of the biggest events of your life, so be gentle on yourself and manage your stress levels with ease.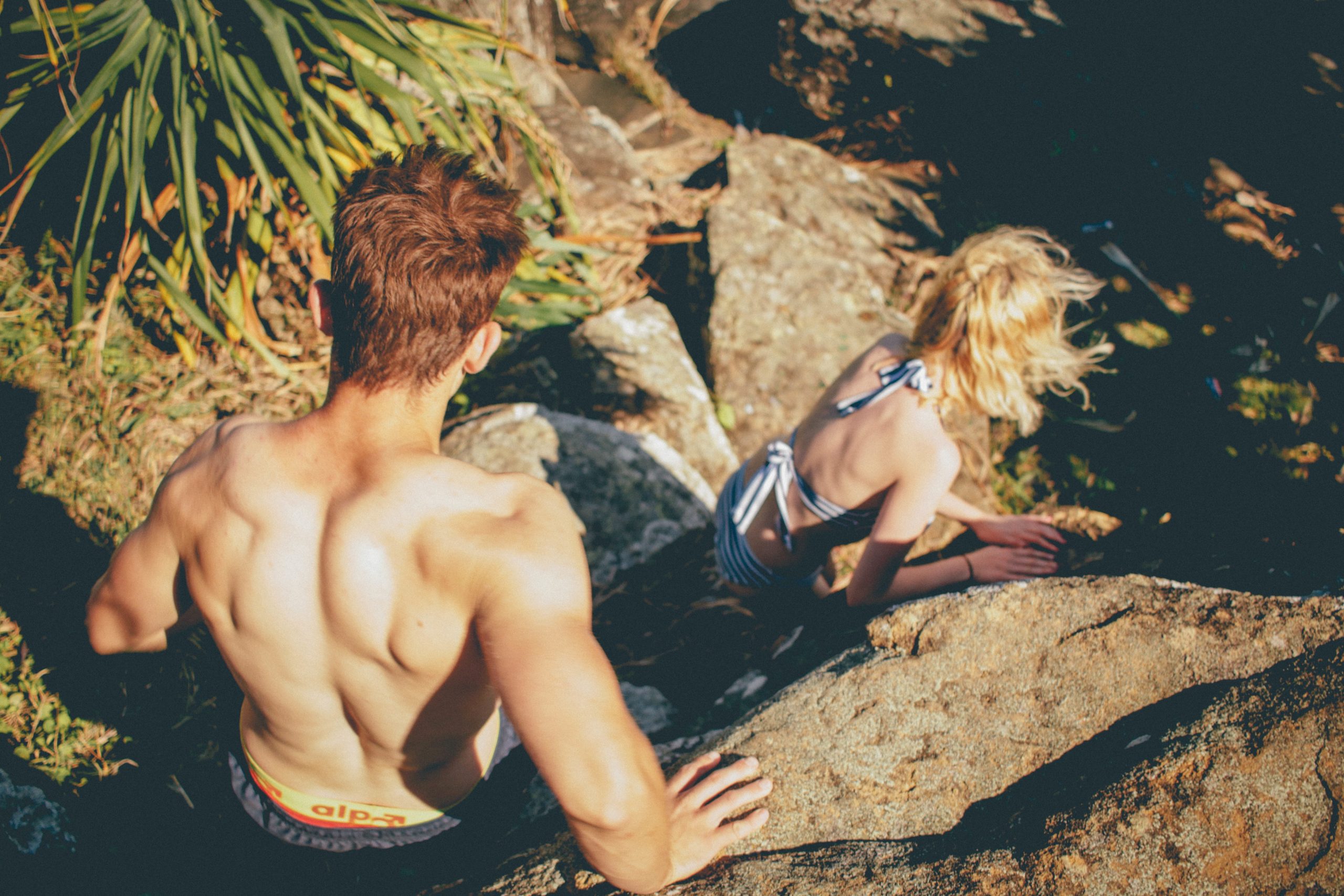 Immerse yourself in nature
Technology plays such a huge part in our lives these days, and as much as pinterest and instagram offer huge amounts of inspiration for your Wedding, they can also be extremely consuming. We suggest setting yourself timeframes for your socials, and balancing this out with surrounding yourself in nature – the fresh air will do you wonders! We are spoilt for choice when it comes embarking on an adventure for the day, with numerous hiking options, rock pools and waterfalls right at our fingertips, so grab your fiance and head into the hinterland, and switch off good and proper.
Positive affirmations
Positive affirmations can help to realign your thinking when you hit bumps in the road, or feel overwhelmed. We love these bridal affirmations.
Support crew
Remember, you don't have to do it alone. Bridesmaids are a ready-made support crew. Don't be scared to delegate, they are your friends and family and will want to help. Plus if you are lucky enough to having a fiance who wants to share the workload, then don't be afraid to split the tasks at hand, this will be great for your relationship.  If you're budget allows, we highly recommend hiring a professional, such as a wedding planner or on the day coordinator, who will take a lot of the pressure off you and let you focus on the important things.
At Gold Coast Tipis we want this experience to be stress-free and easy, and we have an extensive list of reputable and local contacts and recommendations to help you with your wedding preparations. If you decide to hire our beautiful tipi marquees for your special day, you can be sure that we will be by your side throughout the entire wedding planning process, helping you create a tipi wedding that is truly one-of-a-kind which you and your guests will reflect back on forever. Enjoy the ride…