Your wedding day is something you'll never forget, but that doesn't mean it has to leave a lasting impression on the environment. There are some stunning locations on the Gold Coast to host tipi weddings, so it makes sense that more couples are choosing to go green on their special day and help Mother Earth by minimising their impact on the planet.
Here are a few green alternatives so you can reduce the carbon footprint of your wedding and plan a beautiful, eco-friendly day.
Send eInvites
An eco-friendly alternative to the standard paper invite is an eInvite. This option not only saves trees and reduces delivery emissions, but will also save you money.
Websites such as www.paperlesswedding.com.au will help you manage the whole process online, including sending out save the dates, wedding invitations and collecting RSVPs. All you need are your guests' email addresses. It's easy and we love it!
Buy local
Buy local and you'll know exactly where your products come from and see first hand the environmental ethics of the company you're dealing with. Buying local reduces emissions because the goods don't travel as far to get to your door.
The farmer's markets on the Gold Coast are fantastic, they are the perfect place to find eco-friendly vendors for your wedding. You'll find a selection of fresh, local, in-season, handmade and home-grown produce. They have the most gorgeous flowers, delectable cakes, gourmet goodies and fresh produce, all supplied by local families who take pride in their practices and are passionate about their products.
Re-use and recycle items for your décor
An eco-friendly option for decorating your wedding is to use recycled or pre-loved items. Collect items at home and save them from landfill, hunt for hidden gems and treasures at local op shops, or shop online at websites such as www.upcycledbride.com.au, Gumtree or Ebay, which sell everything you need to decorate your wedding from top to bottom. If you do have to buy new, choose items that can be repurposed in your home and be a lasting reminder of your special day.
Outdoor weddings are the best, use nature as the backdrop and you won't need as many decorations because the simple and natural beauty of the surrounds will provide as much as you need.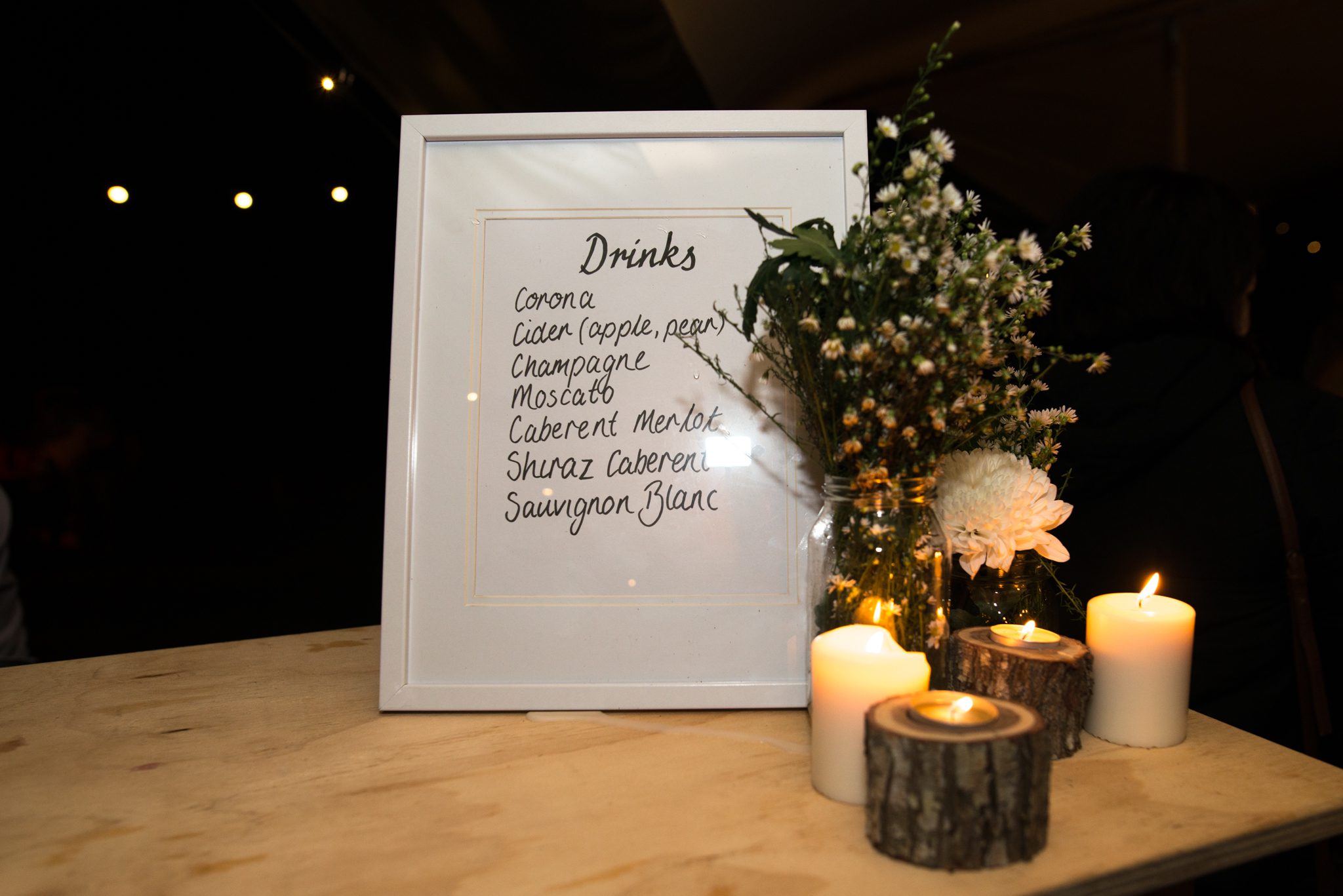 Eco-friendly wedding rings
There's something whimsical and romantic about wearing a wedding ring that has been passed down through the generations of a family, or a second-hand ring that has a unique history or story. Another eco-friendly option is to design your own wedding ring and find a jeweller that can melt down antique or old jewellery to make a unique piece especially for you and your partner.
If you have to buy new, we suggest you research jewellers who use recycled metals and can explain the origin of their stones.
Pre-loved dresses and recycled material 
It's beautiful and heart-warming for a bride to wear a vintage dress that has been inherited from a mother or grandmother. Many brides choose to alter hand-me-down dresses, it gives them a personal touch and makes it their own.
Another option is to use recycled materials and design your own dress, or buy a second-hand dress, after all, it's only ever been worn once before!
Planet friendly favours
Going green with your favours will keep the earth happy, but will also add a quirky and unique flair to your wedding. Not to mention, your guests will love them! A few suggestions for eco-friendly favours include seeds, succulents, herbs, terrariums or gourmet local produce.
An environmentally conscious venue
Choose a venue that has an environmental conscience and sustainable practices. Don't be shy to ask how they reduce their carbon footprint and minimise their environmental impact while hosting your wedding.
At Gold Coast Tipis we are very conscious of the environment around us, leaving the land as we found it, after we exit you won't even know we've been there.
Our tipis are made from Nordic pine and a durable, waterproof canvas offering a sustainable, eco-friendly solution to the PVC normally used in marquee structures.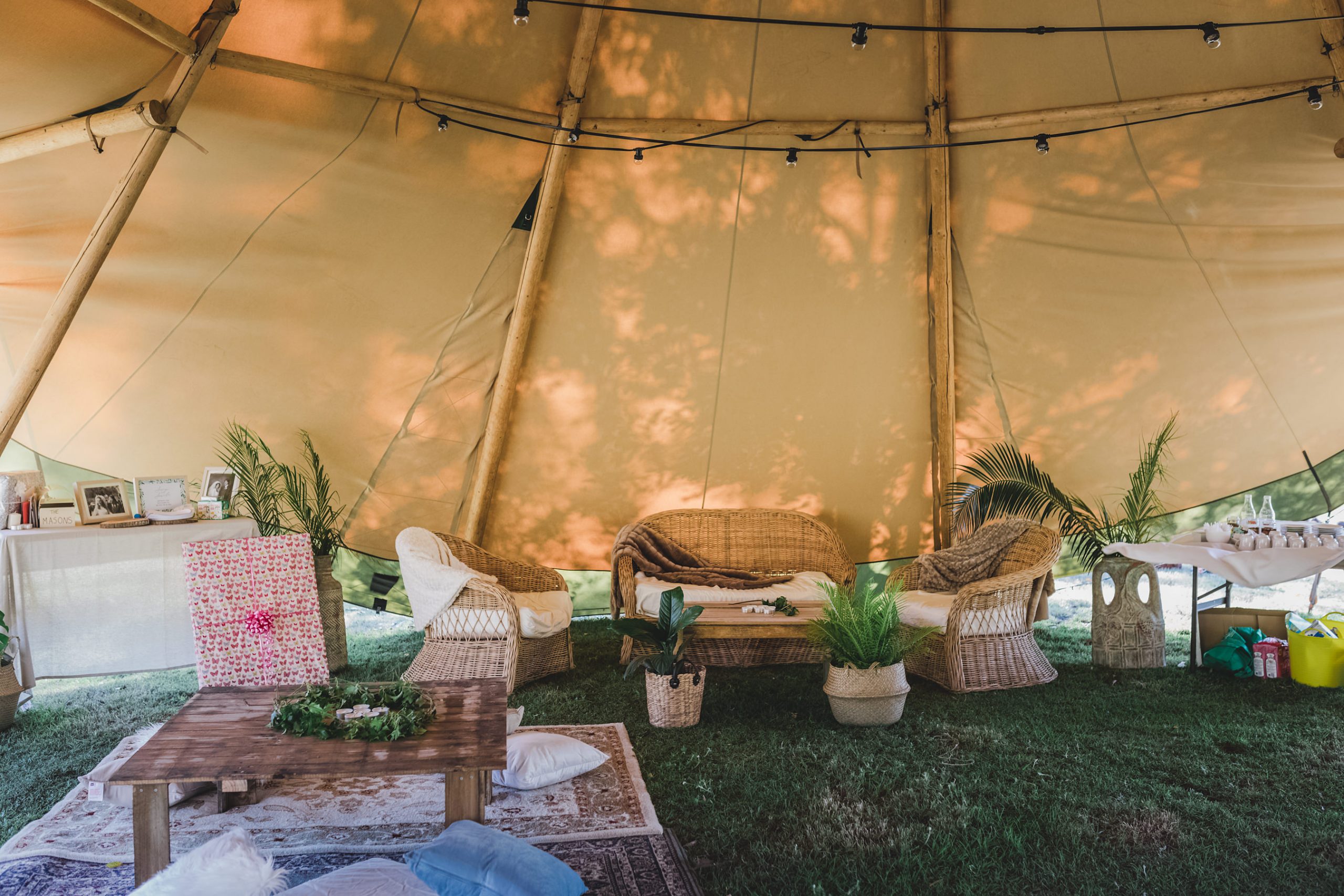 Ask for donations, not gifts
Instead of receiving gifts, ask your guests to donate to an environmental charity of your choice. The charity will thank you and so will the planet.
Group transport
Hiring a bus is a fun and exciting way for your guests to arrive at your wedding, saving fuel and cutting emissions. Ask your guests to meet at a location and travel together to your wedding, then offer them a ride home after the wedding comes to an end.
Recycle
Being respectful of the earth is as easy as disposing of rubbish in the correct way. Make sure you have enough bins and separate your rubbish into recycling so it can be disposed of in an eco-friendly way.