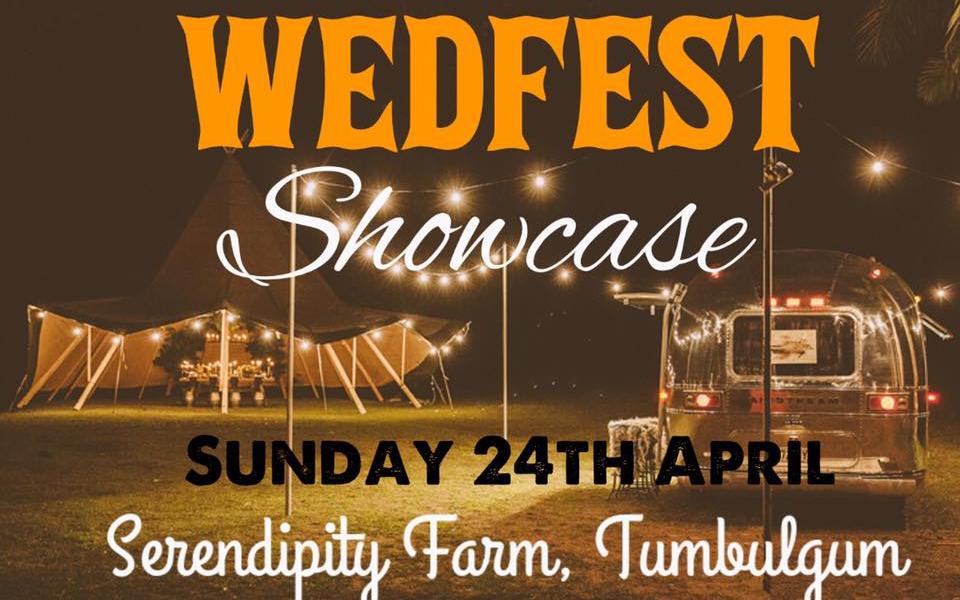 Our Wedfest Showcase is all set for Sunday 24 April, and we are beyond excited!
We've created the ultimate wedfest experience, combining our majestic Kata Tipis with a handpicked collection of local wedding vendors, on a beautiful property in the Northern NSW town of Tumbulgum. If you dream of having your own 'wedfest', or you'd just love to see our tipis in person, this is the perfect opportunity. Bring your family, friends or fiancé, and get amongst the chilled wedfest vibes with complimentary nibbles, bubbles and live music.
Performing live at the showcase are Byron Bay musicians Luke Morris and Nick Cunningham. These talented artists are familiar with the music festival scene, having played at Splendour in the Grass and The Byron Bay Blues and Roots Festival in past years. They are the perfect choice for a wedfest style celebration, and will be entertaining us with their soulful tunes throughout the afternoon.
We sat down with Luke and Nick to ask them a few questions about music, weddings and crazy things they've seen on the dance floor.
Hey guys, we're super excited that you're both performing at our Wedfest Showcase, have you performed at a 'wedfest' style celebration before? How was it?
Luke: One of the first weddings I ever played at was 'wedfest' style. It was the coolest experience.
Nick: No, I haven't, so I'm really excited about this one!
We love your music, can you describe the style of music you play?
Luke: It's singer/songwriter style. I'm influenced by a lot of people like Bob Dylan, Neil Young, Ben Howard and Jeff Buckley. We've also been experimenting with new and bigger sounds in the studio, recording with a full band.
Nick: I am a singer/songwriter with a flair for folk music. I like to blend acoustic guitars, piano, cello and electric guitar sounds into my music. I like to keep things simple when writing and producing my music and use honest emotion to tell a story.
Good music can make or break a wedding, what else is important?
Luke: Location is probably the most important thing, and having a backup plan in case of bad weather.
Nick: Picking a musician that you and your guests will enjoy. I think it's important to have seen the artist live, so you get a true picture of how they perform.
Do you have any advice for couples choosing musicians for their wedding? What can they do to make it easier for you when you're performing?
Luke: Make sure you feel a connection to their music. Also, it always makes it easier if all the information about the day is emailed through as soon as possible.
Nick: It's your day, so choose songs or music that means something to you as a couple. To make things easier, it's always nice to have a well planned run sheet handy for the lead up. Ideally, being able to run through the ceremony with the wedding party is great,  it gives me a feel for what the day will involve. Also, shade is great if it's outdoors.
Is there a song you would refuse to play at a wedding? Do you have a favourite?
Luke: Probably a Justin Bieber song. Although, I haven't had to refuse a song yet. I recently played a song called 'Into My Arms', by Nick Cave. That was one of my favourites.
Nick: No, I wouldn't refuse to play any song. I just like to keep the bride and groom happy.
Things can get pretty crazy on the dance floor by the end of the night. In your experience, what's the strangest or most random thing you've seen at a wedding or gig?
Luke: Most weddings I have played at get pretty strange towards the end of the night. There is normally lots of feet stomping and 'YEWWWWWS'. It's pretty fun!
Nick: I am not exactly the dance floor type music. I usually do the romantic parts and the waiting around intermissions. Perhaps I should count myself lucky that I'm out of there before the party really gets started!
We can't wait to kick back with a glass of bubbles and watch Nick and Luke perform at our Wedfest Showcase. If you have any questions about the event, please call us on 0400 559 299.